Cosplay: A Fierce Sister of Battle by Kinpatsu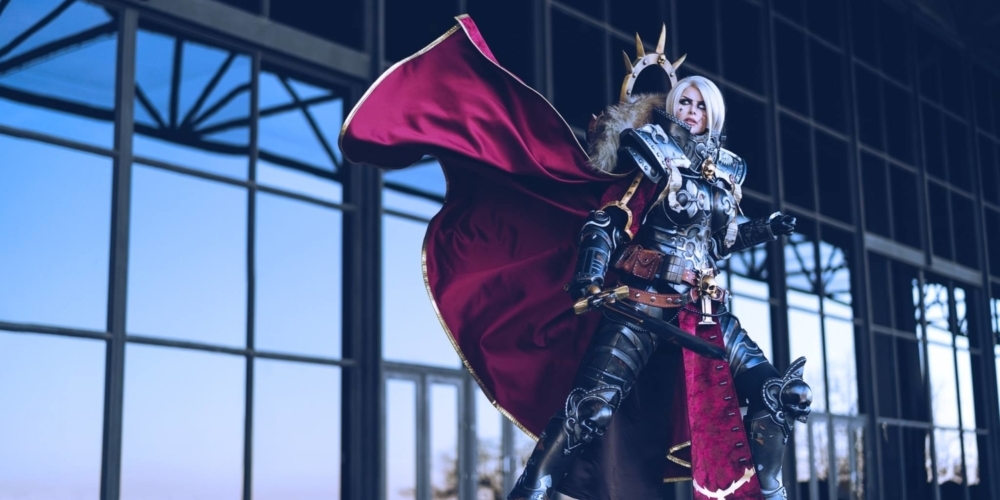 9th Edition is humming along, and the Emperor's loyal Adepta Sororitas are committed to purging any upcoming heresy. Let's take a close look at this Sister and her crusade for Glory.
Today we're taking a trip to South Africa, to an artist whose caliber and range of projects I have long admired. Recently she created a stunningly detailed Sister of Battle for C2E2, and today we're celebrating her efforts. Join me in fawning all over this amazing Cosplay by Kinpatsu! 
Heretics crave the cleansing fire of absolution. They need not fear, for we shall deliver it to them.
– Canoness Josmane of the Order of the Sacred Rose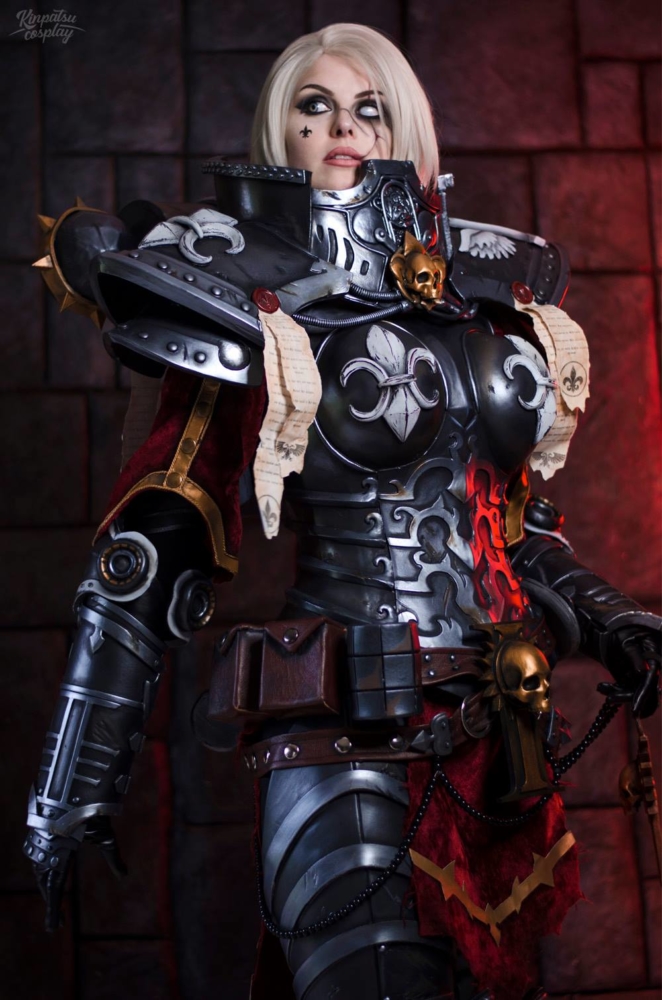 Image by  Eric Solomon
"We are beset by many terrible foes in these dark times, but we walk in the light of the Emperor, and we shall not let a single foe stay us from our duty. We are the Sisters of the great Ecclesiarchy, and we will fight to the bitter end."
– Canoness Palmiro of the Order of the Ebon Chalice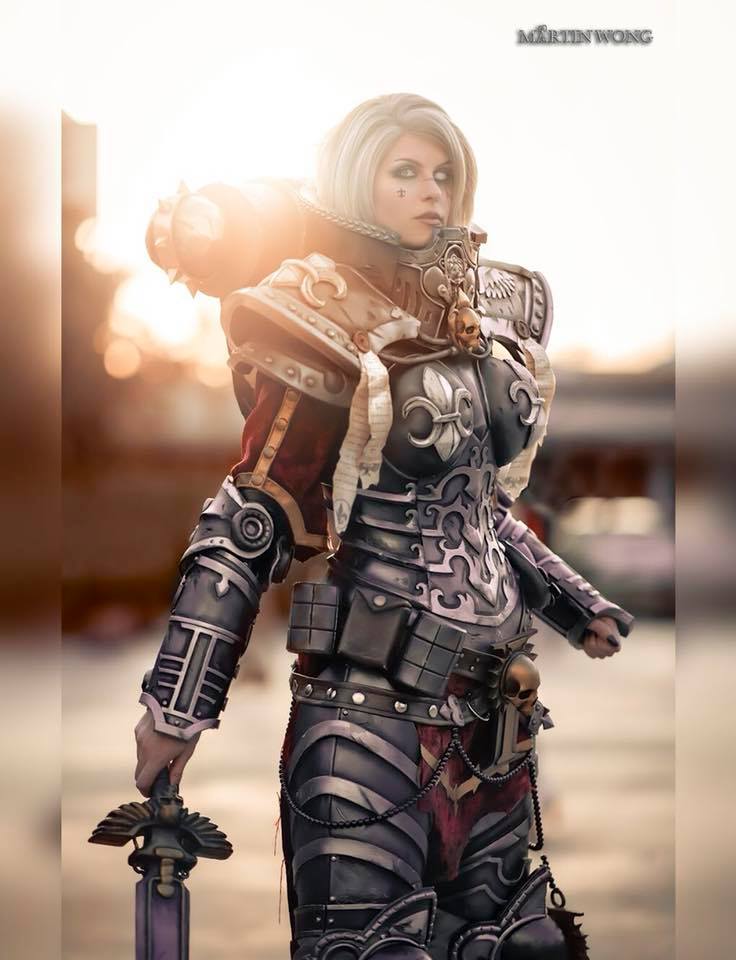 Image by Martin Wong
'These heretics refute the Emperor's holy right to rule. Let them argue with the barrel of a gun."
Subscribe to our newsletter!
Get Tabletop, RPG & Pop Culture news delivered directly to your inbox.
– Canoness Sabine of the Order of Our Martyred Lady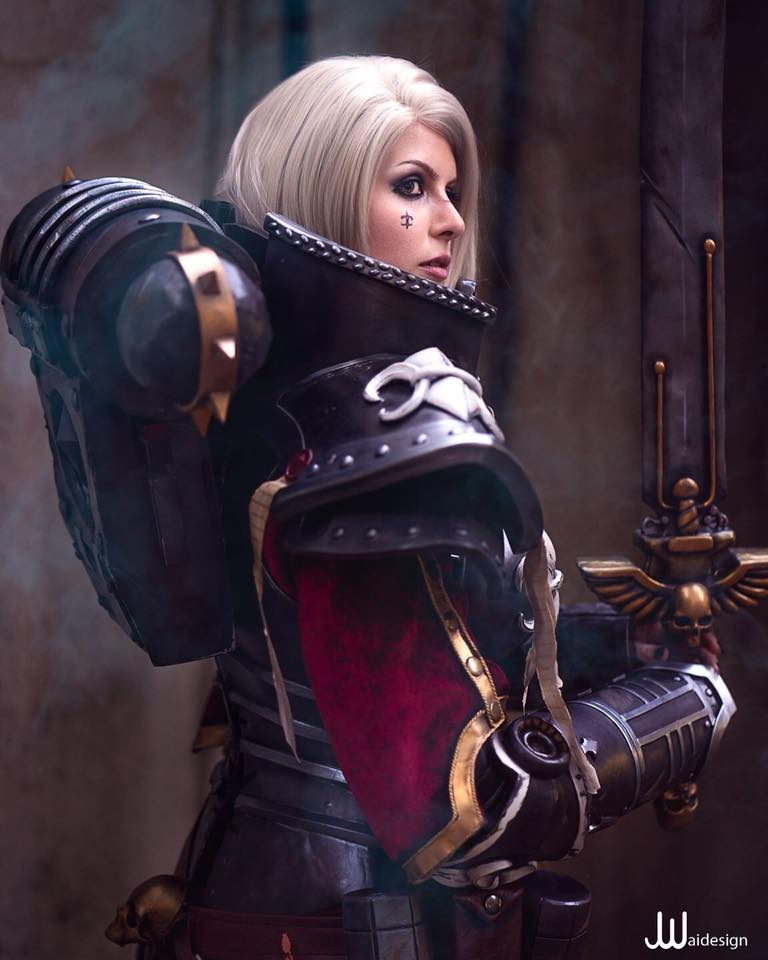 Image by JwaiDesign Photography
"The absence of faith is the mark of the weak.
The absence of faith is the mark of the heretic.
The absence of faith is the mark of damnation."
– extract from "The Stern Codex"

Image by Eric Soloman
Support the Artist
Kinpatsu is an artist trying to support her craft online- take a few moments to follow her on social media platforms, and consider donating to her Patreon page!
~Join us next week for more Cosplay Coverage~
Have a Cosplay question you would like Mayhem's Muse to answer? Know a Cosplayer you'd like to see featured? Send an email here!
Learn more about Mayhem's Muse