FFG: Now Available – Middle-earth Products & Arkham Nights News

Fantasy Flight Games has some new products out for Journeys in Middle-earth and some news about Arkham Nights 2020!
First up, we're taking a look at the new products out for Middle-earth. If you need to get your LotR fix, FFG has you covered.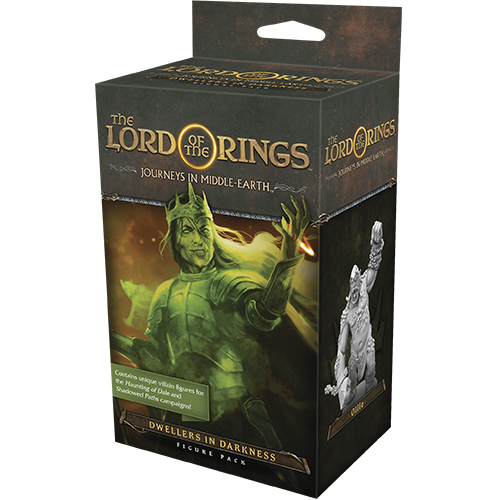 Whether you are tackling the new challenges of Haunting of Dale or reexploring the trials of the Shadowed Paths campaign, you will face off against powerful villains, such as the Supplicant of Morgoth and Ollie the Troll. With the Dwellers in Darkness Figure Pack, you can bring those villains to life with new premium figures, along with one for the mysterious and sinister shade featured in Haunting of Dale.
Against such powerful foes, the party will need to be extra prepared. Fortunately, Dwellers in Darkness also includes a fresh batch of gear, including an additional copy of the Knife item (and new upgrades for it) and a brand-new trinket in the form of the Silver Circlet. Combine these useful tools with three new titles—such as Undying—and your party should be more than prepared to tackle the challenges presented by the darkness.
This is not a standalone product. The Lord of the Rings: Journeys in Middle-earth Core Set required to play.
Haunting of Dale – Download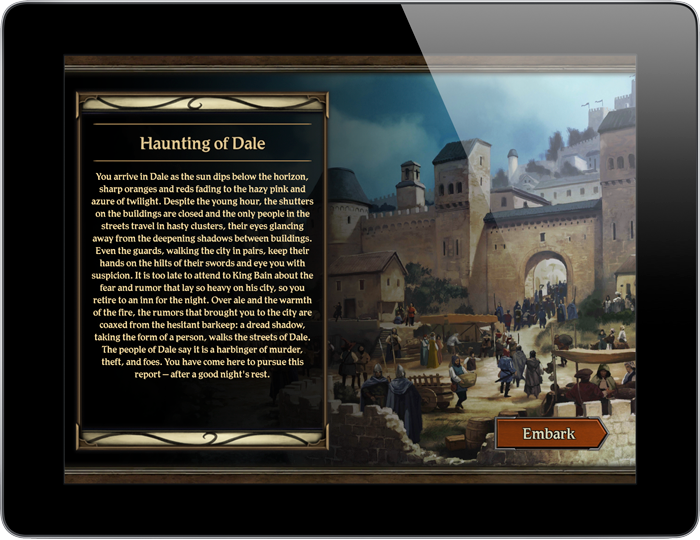 Haunting of Dale is the second downloadable campaign available for purchase through the Journeys in Middle-earth companion app, offering a completely new set of quests and challenges that require both the Core Set and the new Shadowed Paths expansion to play. With thirteen new adventures and a branching storyline full of mystery and intrigue in and around the Kingdom of Dale, the trials presented by this campaign are sure to thrill even the most experienced Fellowship.
Download the Haunting of Dale campaign on the App Store, Google Play, Amazon, and Steam today!
Arkham Nights 2020 News

Subscribe to our newsletter!
Get Tabletop, RPG & Pop Culture news delivered directly to your inbox.
Fans have been wondering about the return of Arkham Nights 2020 – and FFG has announced plans to host a virutal version of Arkham Nights this year. Starting next Monday, you'll be able to participate in the festivities via various social media and interweb platforms! Here's the schedule of events:
Monday, October 26 – new riddle about Eldritch Horror via FFG's Facebook page. Solve the riddle for a shot at winning a free expansion for the game.
Tuesday, October 27 – Fantasy Flight Games website and social media accounts will host "recipes native to Arkham, Massachusetts"
Wednesday, October 28 – Organized Play will reveal the first of their dastardly Play-and-Share promos.
Thursday, October 29 –  Matthew Newman and Jeremy Zwirn will host a "design-a-card" event for Arkham Horror: The Card Game on FFGLive's Twitch page.
Friday, October 30 – A "simple" quote from one of FFG's Arkham titles…
Saturday, October 31 – FFG will begin taking submissions for the sinister 'Craftian Costume Contest – more details can be found here.
It's a week full of fun Arkham Nights events that anyone can participate in!
Note to self: check out those Arkham recipes…