Geekery: What to Watch this Week – October 1, 2020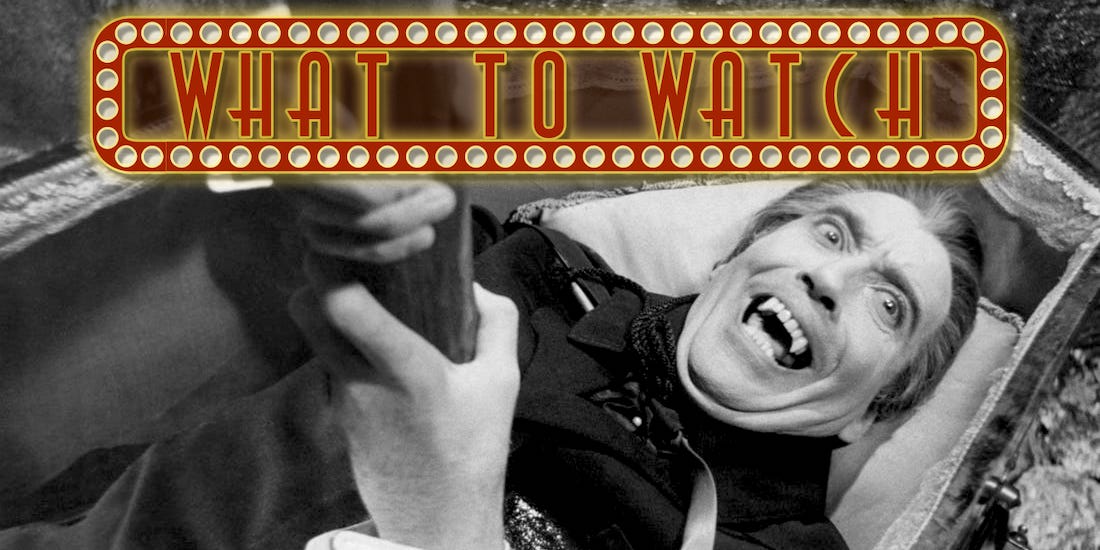 New originals and some suggestions for other movies to watch, from action to horror to drama. Take a look at what to watch on your couch and in theaters.

New On Streaming This Week – First of the Month Deluge
Disney+: Maleficent, Mr. Holland's Opus, The Simpsons (Season 31)
HBOMax: A World of Calm, All-Star Superman, Analyze That and This, The Angriest Man In Brooklyn, Austin Powers: International Man Of Mystery, Austin Powers: The Spy Who Shagged Me, Beavis And Butt-Head Do America, Beginners, Best in Show, BLOW
Beginners, Bombshell, Boogie Nights, Boomerang, The Butterfly Effect, Cats & Dogs, Catwoman, Cellular, The Chronicles Of Riddick, Clean and Sober, The Client, Collateral Beauty, The Color Purple, Confessions Of A Dangerous Mind, Constantine, Cradle 2 the Grave
Critters (2 and 4), The Curse of Frankenstein, Day Of The Dead, Death Sentence, Deerskin, Dirty Dancing, Dirty Dancing: Havana Nights, Deliverance, Dracula Has Risen from the Grave, Dreamcatcher, Edge of Darkness, Empire of the Sun, Enter The Dragon, Eraser, Firewall, Frantic, Frequency, Friday, The Friday After Next, Galaxy Quest, The Golden Compass, Gothika, Grudge Match, The Haunting (version not specified), The Hills Have Eyes (I and II), Horror of Dracula, The Hunting Ground (doc), I Am Sam, Infamous, The Informer, The Invisible War (d0c), Jonah Hex, Lethal Weapon (1-4), Malcolm X, Man of Steel, The Matrix Trilogy, Million Dollar Baby, Monsters Vs. Aliens, The Mummy, Open Water (I and II), The Pelican Brief, A Perfect Murder, The Perfect Storm, The Phantom of the Opera (2004), Presumed Innocent, Sands of Iwo Jima, Scanners, Se7en, Semi-Pro, Shame, Sherlock Holmes, Sleight, Son of Batman, South Park: The Pandemic Special, Steel, Superman vs. the Elite, Superman/Batman: Apocalypse, Superman/Batman: Public Enemies, Teenage Mutant Ninja Turtles (1-3), The Thing, A Time to Kill, Tin Cup, TMNT, Training Day, Tricky Dick, Turistas, U.S. Marshals, Us, What You Gonna Do When the World's on Fire?, When Harry Met Sally, Where the Wild Things Are, The Whole Ten Yards, Downhill, Siempre Luis

Amazon: 30 Days Of Night, 1992: Berlusconi Rising (Season 1), Battlefield Earth, The Big Hit, Blood Ties, Cities of the Underworld (Season 1), Cold Case Files Classic (Season 1), The Da Vinci Code, The Departed, Drugstore Cowboy, Eight Millimeter, Get Shorty (Seasons 1-3), Girl, Interrupted, The Grudge 3, Guess Who, Horror Noire: A History of Black Horror, Joe, John Carpenter's Vampires, Killers, A Knight's Tale, Liar (Season 1 ), The Mask Of Zorro, The Mothman Prophecies, Mrs. Wilson (Season 1), Mud, Mystery Road (Season 1), Nurse (2013), The Pianist, Quantum Of Solace, Raging Bull, Southside With You, Spaceballs, Species, Tales of Tomorrow (Season 1), Thanks For Sharing, Thou Shalt Not Kill (Season 1), Triumph Of The Spirit, Black Box, The Lie, Mr. Robot (Season 4), The Transporter Refueled 

Hulu: 31 (2016), A Beautiful Mind, Across The Line, After Life, Anti-Trust, Blade (1-3), Blood Ties, Blue City, The Curse Of Downers Grove, Deep Blue Sea, The Do-Deca-Pentathlon, Drugstore Cowboy, The Executioners, The Express, Fallen (1998), Good Hair, Hostel I & II, The Hurt Locker, Ice Age: The Meltdown, Interview With the Vampire, Joe, Judy & Punch, Kicking & Screaming, Killers, Mad Max Beyond Thunderdome, Martyrs, Mud, Nurse 3D, The Pirates! Band Of Misfits, Raging Bull, The Skull (1965), Snakes On A Plane, Spaceballs, Species, Superbad, Thanks for Sharing, Triumph of the Spirit, Wayne's World 2, When A Stranger Calls, William Shakespeare's Romeo + Juliet (1996), Monsterland (Season 1), Ma Ma (2015), Dragon Ball Super (Episodes 1-131 DUBBED), Books of Blood

Netflix: Ace Ventura: When Nature Calls, All Because of You (Netflix Original), Along Came a Spider, A.M.I., Bakugan: Armored Alliance (Season 2), Black '47, Cape Fear (version not specified), The Dukes of Hazzard (2005), Employee of the Month, Enemy at the Gates, Evil (Season 1), Fargo (1996), Food Wars!: Shokugeki no Soma: The Second Plate, Free State of Jones, Ghost Rider, Gran Torino, Her, House of 1,000 Corpses, Human Nature, Hunt for the Wilderpeople, I'm Leaving Now, The Longest Yard (1974), Oktoberfest: Beer & Blood (Netflix Original), The Pirates! Band of Misfits, Poseidon (2006), Stranger than Fiction, Superman Returns, Sword Art Online, Troy, The Unicorn (Season 1), WarGames, We Have Always Lived in the Castle, You Cannot Hide (Season 1), The Binding (Netflix Film), Dick Johnson Is Dead (Netflix Documentary), Emily in Paris (Netflix Original), Òlòtūré (Netflix Film), Serious Men (Netflix Film), Song Exploder (Netflix Original), Vampires vs. the Bronx (Netflix Film), You've Got This (Netflix Film), Colombiana, David Attenborough: A Life on Our Planet (Netflix Documentary), Dolly Parton: Here I Am

---
New Movies in Theaters and VoD This Week
Death of Me – Available in Limited Theaters October 2nd
Starring David Tish, Maggie Q, Luke Hemsworth, Darren Lynn
Vacationing on an island off the coast of Thailand, Christine and Neil Oliver awake hungover and with no memory of the previous night. They find footage on Neil's camera, and watch, horrified, as Neil appears to murder Christine. With twenty-four hours until the next ferry and a typhoon threatening the island, Christine and Neil attempt to reconstruct the night's events—and are snared in a web of mystery, black magic, and murder.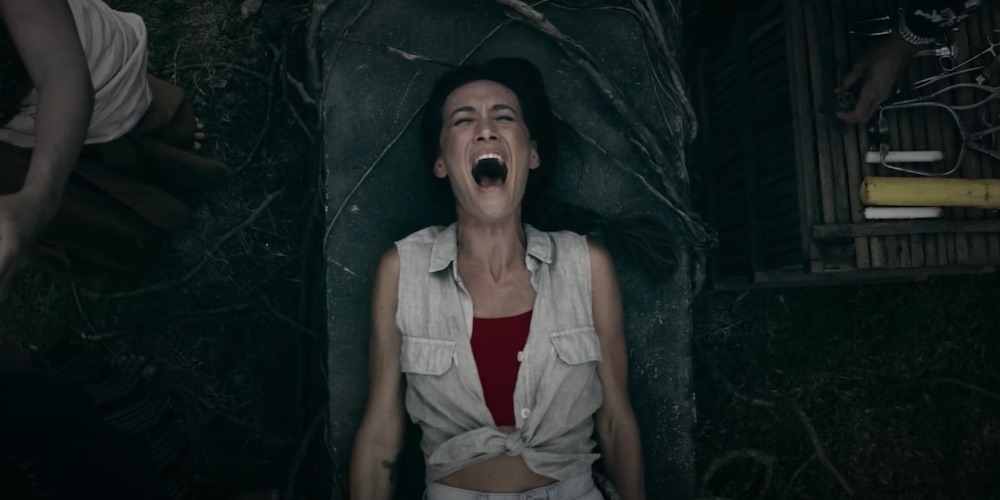 2067 – Available in Limited Theaters October 2nd
Starring Seth Larney, Kodi Smit-McPhee, Ryan Kwanten
By the year 2067, Earth has been ravaged by climate change and humanity is forced to live on artificial oxygen. An illness caused by the synthetic O2 is killing the worlds' population and the only hope for a cure comes in the form of a message from the future: "Send Ethan Whyte". Ethan, an underground tunnel worker, is suddenly thrust into a terrifying new world full of unknown danger as he must fight to save the human race.
Spontaneous  – Available on VOD October 6th
Starring Piper Perabo,  Katherine Langford, Charlie Plummer
When students in their high school begin inexplicably exploding (literally…), seniors Mara and Dylan struggle to survive in a world where each moment may be their last. As an unexpected romance blossoms between them, Mara and Dylan discover that when tomorrow is no longer promised, they can finally start living for today!
Subscribe to our newsletter!
Get Tabletop, RPG & Pop Culture news delivered directly to your inbox.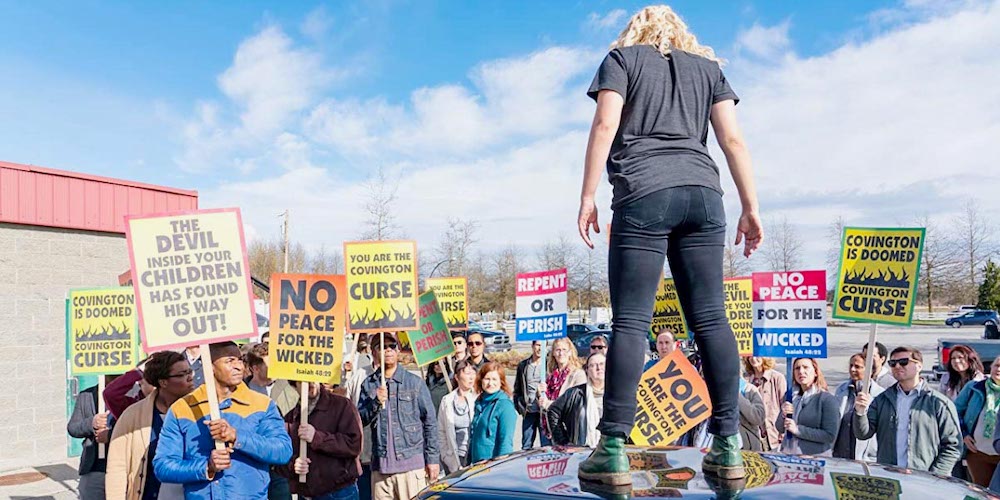 ~ What are you going to watch and binge?