Marvel Crisis Protocol: The Kingpin Has Arrived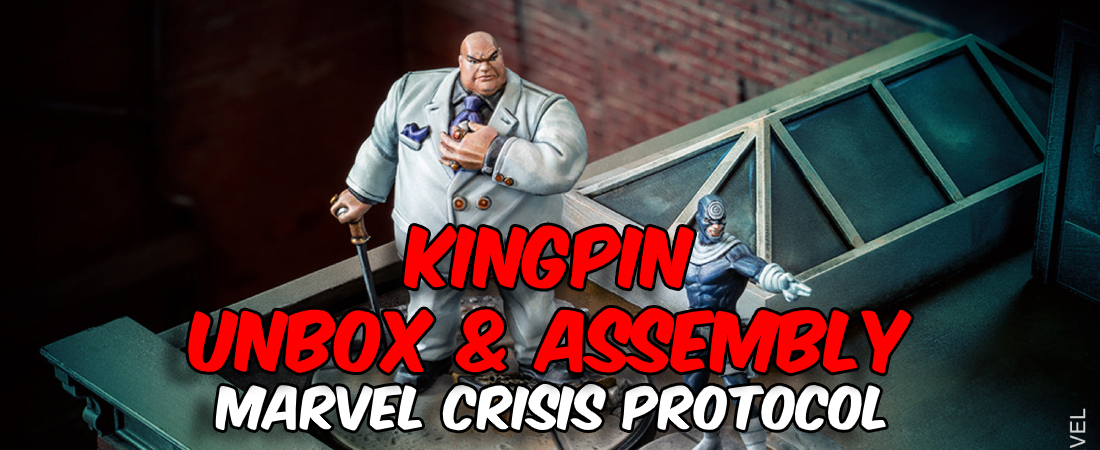 We're unboxing and assembling the leader of the Crime Syndicate himself, Wilson Fisk!

What's In The Box
Along with the model itself you'll get an Assembly guide, Kingpin stat card, some tokens(Daze, Stun, Civilian) and 5 new cards.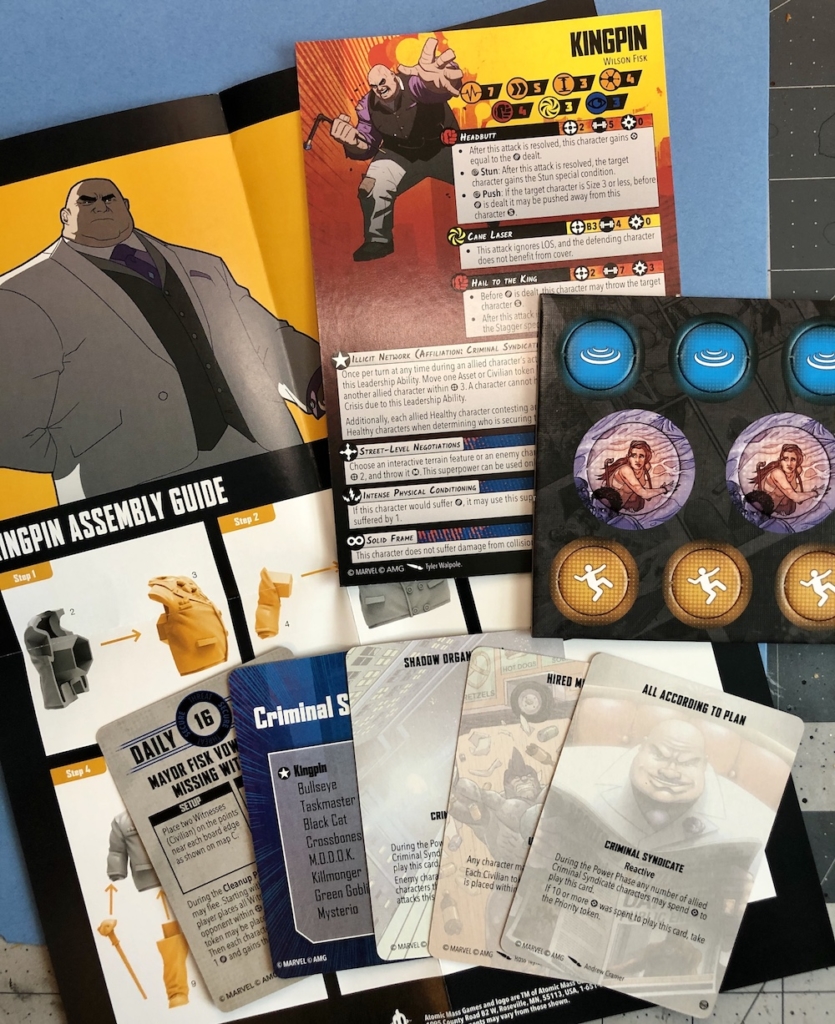 Kingpin Model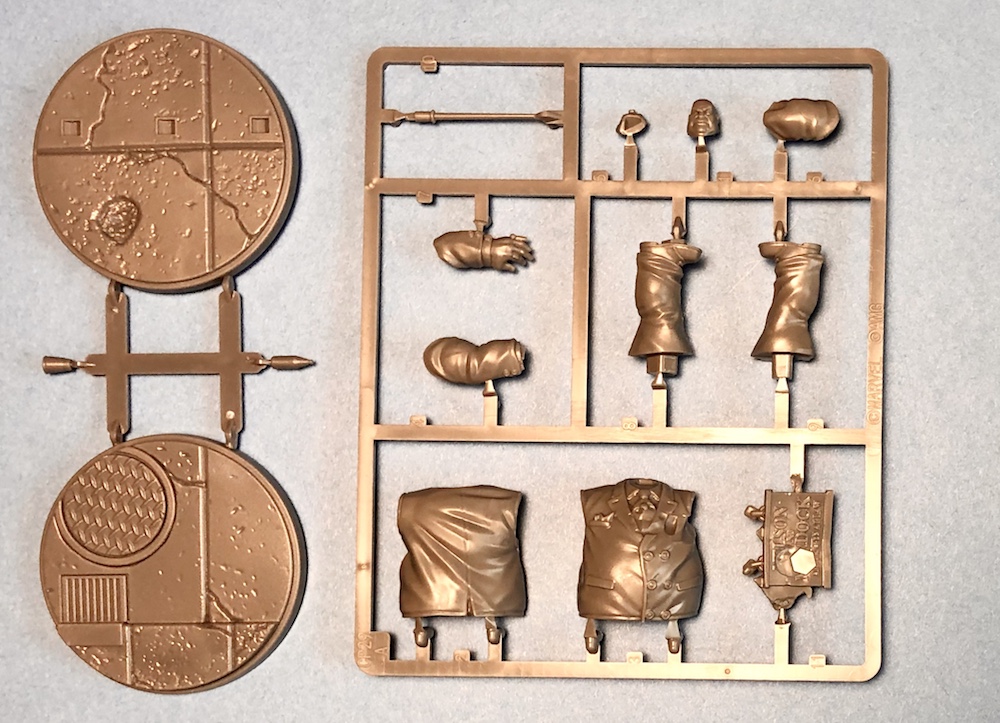 Nothing that looks too tricky here, no small fiddly bits to worry about.
Tactics Cards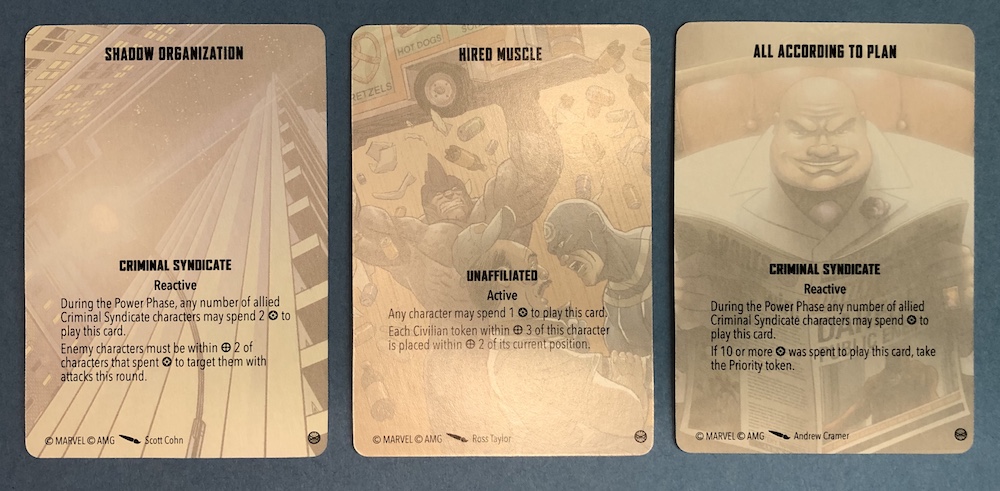 It makes sense that the leader of the Crime Syndicate would come with 3 cards specific to the affiliation. I really like the idea of using Hired Muscle and bringing scenarios that use Civilian tokens.  Shadow Organization granting a fantastic 'super stealth' ability is also very intriguing.
Affiliation and Scenario Card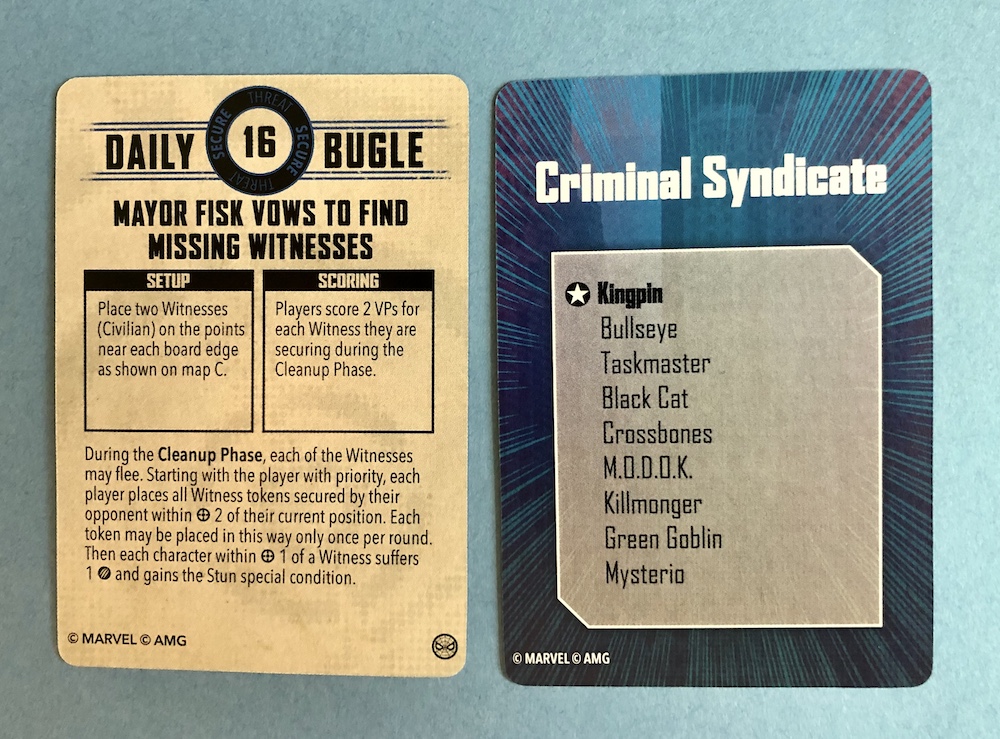 Speaking of Civilian based scenarios, we have a new one! Civilians scenario objectives that actively try to get away from you sounds fun, they even potentially can Stun your models. The Criminal Syndicate roster is looking strong, full of great characters, this also confirms that Black Cat and Mysterio are headed into the game at some point in the future.
Subscribe to our newsletter!
Get Tabletop, RPG & Pop Culture news delivered directly to your inbox.
Stat Cards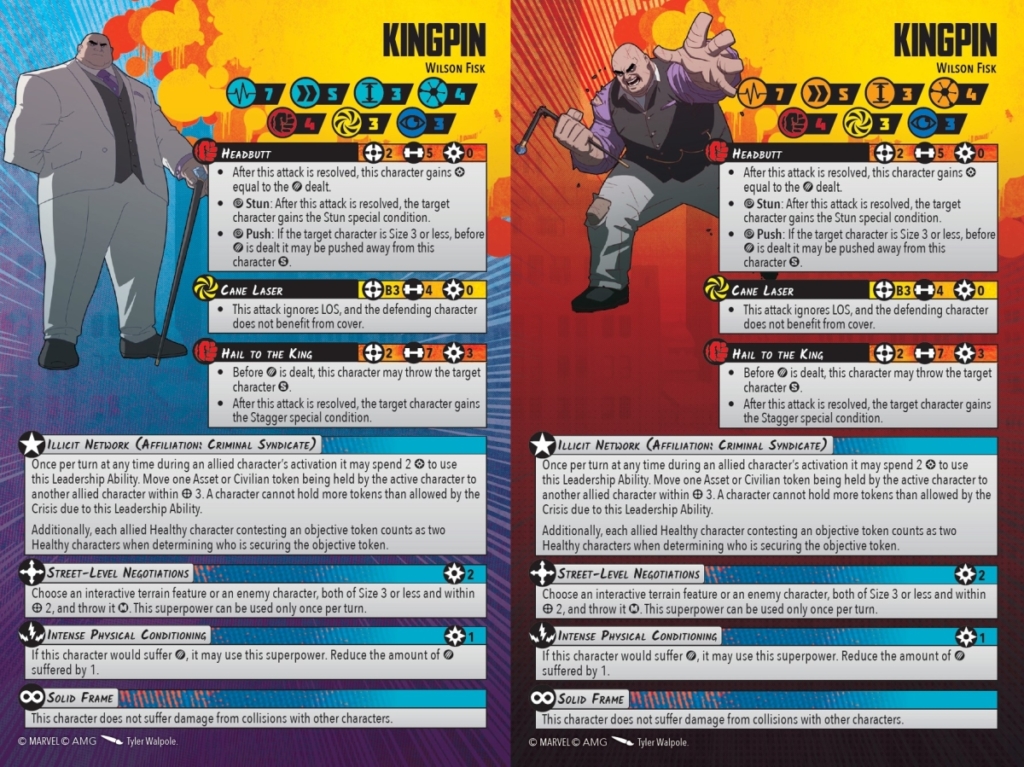 We've talked a little about Kingpin already, but I'm a big fan of this Kingpin's abilities. A great 4 cost leader with an awesome leadership to help ensure scenario victories. Plus solid stat lines and defensive abilities to keep him in the game for a long time.
Assembled Model
As usual, I like the following tools when assembling my Crisis Protocol models
Plastic Glue – I really like the Tamiya below, the brush makes it easy to get the glue exactly where you want it.
Clippers – Any brand that cuts and leaves behind a flat surface. With a good pair of clippers, you can cut exactly where the sprue meets the model and have little to no cleanup.
Hobby Knife –  For cleaning up pieces as needed. Army painter brand pictured below, but any brand with a clean blade will do.
Files (Optional) –  I don't always use them, but every once in a while you'll need to smooth something out for a perfect fit or to clean up an imperfection. Citadel brand pictured below.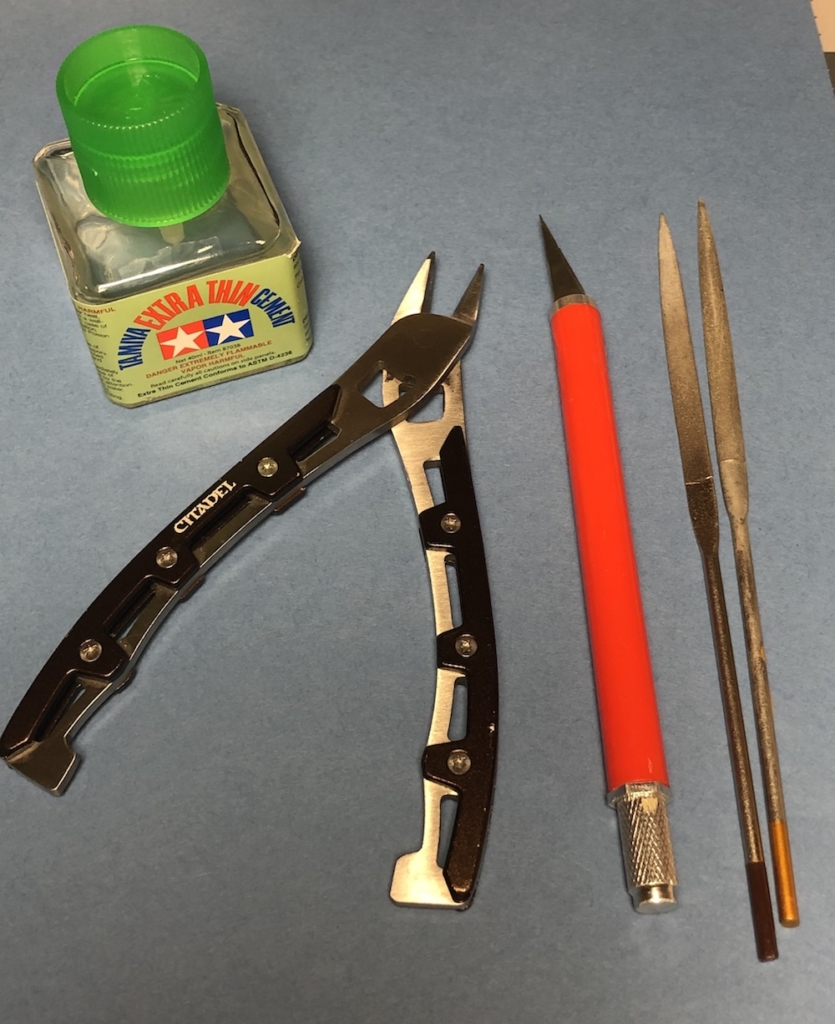 Here is where I would call out any tricky parts to the assembly… but honestly there were none. The assembly guide itself is just a few steps and all of the pieces are fairly large, it goes together pretty quick and easy. Here's a look at the finished product!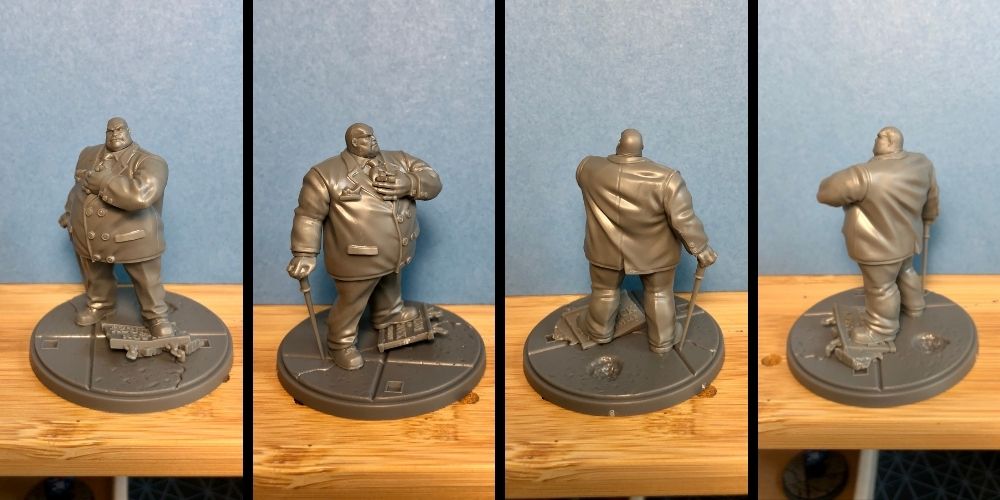 Ready for some paint!
Wrap Up
Overall a very enjoyable expansion to unbox and assemble. I'm very excited to get Crime Syndicate on the table with Kingpin at the helm! Crime Syndicate has some fantastic scenario control elements that I think are going to make some very powerful rosters in game.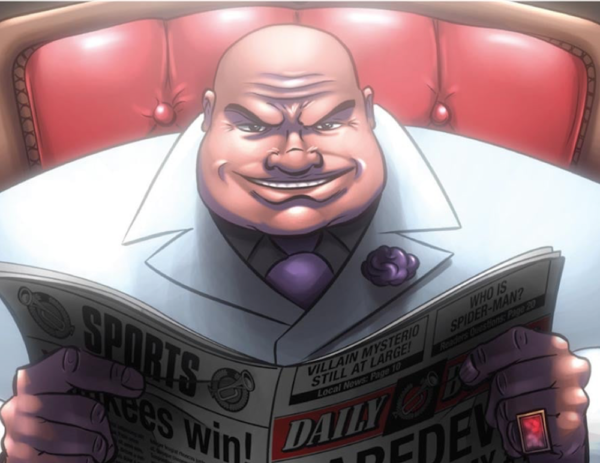 What do you think of Wilson Fisk and the Crime Syndicate?