RPG Accessories: D&D Candies For Your Sweet Tooth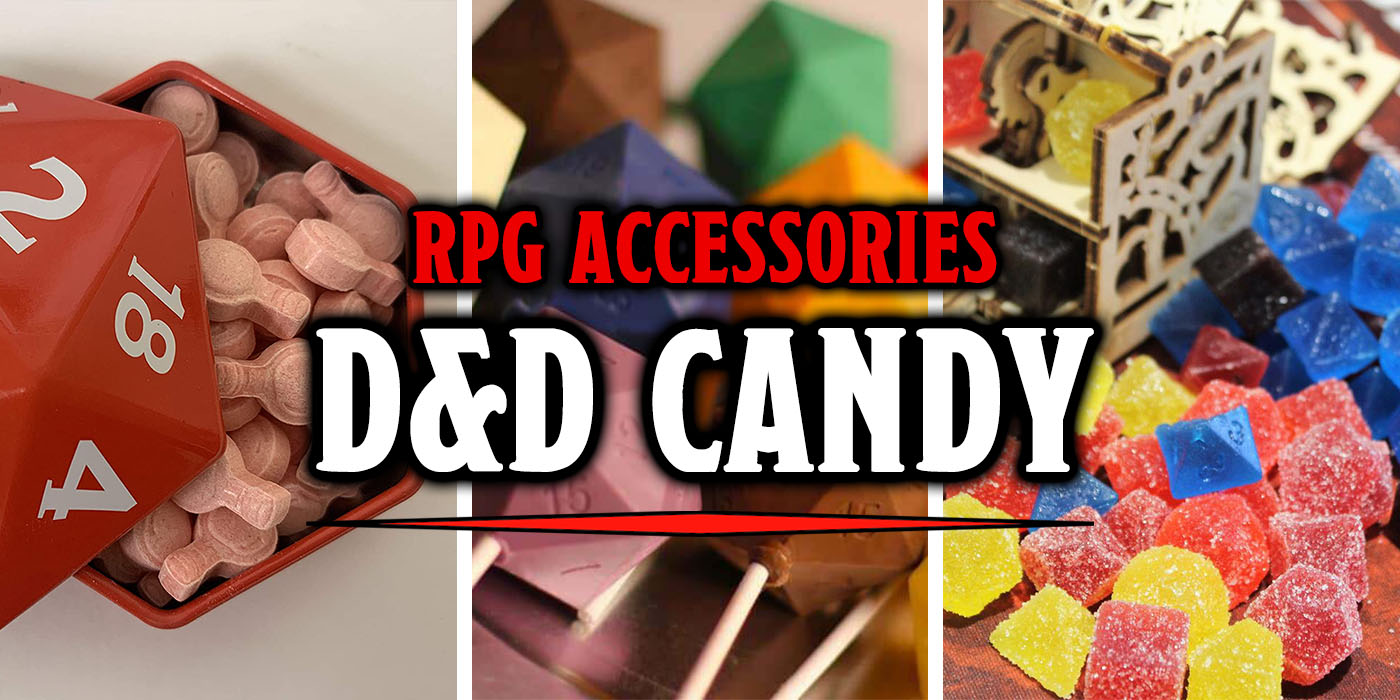 It's that time of year where eating your weight in candy for three months is almost expected of us, so why not mow down on these D&D themed sweets?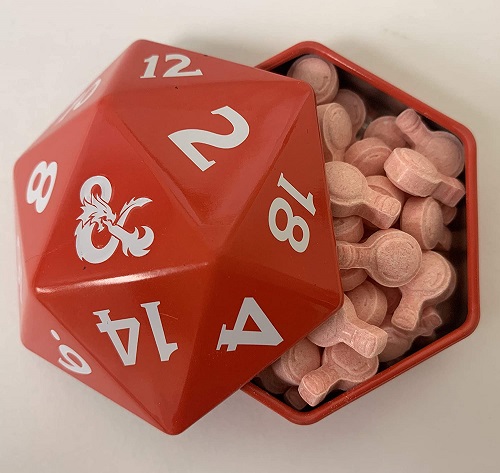 This 100% official D&D dice tin comes with cherry flavored sour potion candies for a +1 to your health and breath. I don't even love this kind of candy, but I am honestly tempted to spend the seven dollars so I have a cure place to store mints or Advil. Everything about this set is adorable and clever in a way that feels almost too on the nose to not be fan-made. But this is one of those awesome and completely official pieces of D&D merch.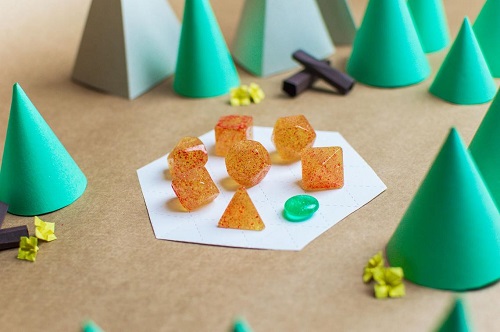 Instead of casting dice in resin or plastic, why not pour some sugar in that mold for some deliciously rollable hard candies? Your D20 needs to go to dice jail? Just eat it. Made some D&D tea to sip while you play?  Why not drop a D4 in your cup instead of your regular honey? The options are endless. And tasty.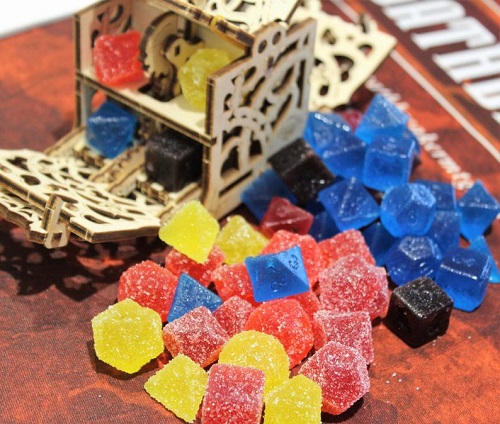 Sour gummies are one of my personal weaknesses, and these gummy candies happen to be made using a mold that was formed from actual D&D dice. Coming in a variety of flavors and sourness they're made by hand to order, so you know you're getting some chewy dice that were made just for you with love. Plus, supporting this shop supports good causes with a portion of proceeds going to MagiKids.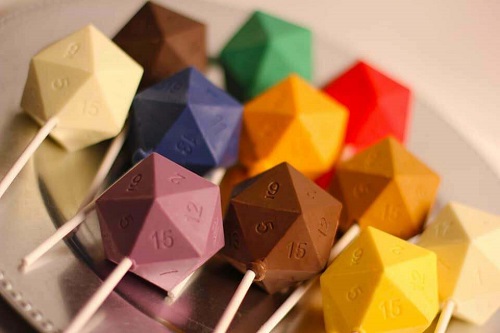 Chocolate pops are such a fun and nostalgic thing for me. When I was young my mom would make all sorts of colorful chocolate molds for holidays and birthdays to hand out to my classmates, and now that I'm thousands of miles away themed chocolate lollypops like these always feel a little like home. Also, they're chocolate, which is delicious. With the stick, these dice probably won't roll too far, but I don't think they'd made it far enough through game night to worry about getting rolled.
Subscribe to our newsletter!
Get Tabletop, RPG & Pop Culture news delivered directly to your inbox.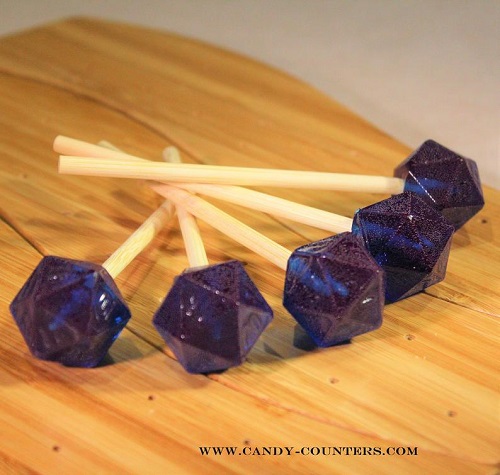 What's a simple faux fruit-flavored sweet that will definitely turn your mouth blue? These blue raspberry lollies are what! This specific listing is made with diabetic-friendly sugar, natural flavors, and no preservatives by hand, so you know an unparalleled amount of care is going into each candy. And if you're looking for a specific flavor or color, the shop takes custom orders, too!
Will you be treating yourself to any D&D sweets? Which variety of candy is your favorite? What D&D candies would you like to see next? I'd personally love a D20 shaped peanut butter cup. Let us know in the comments!
Happy Adventuring!