Tabletop Kickstarter Round-Up: October 21, 2020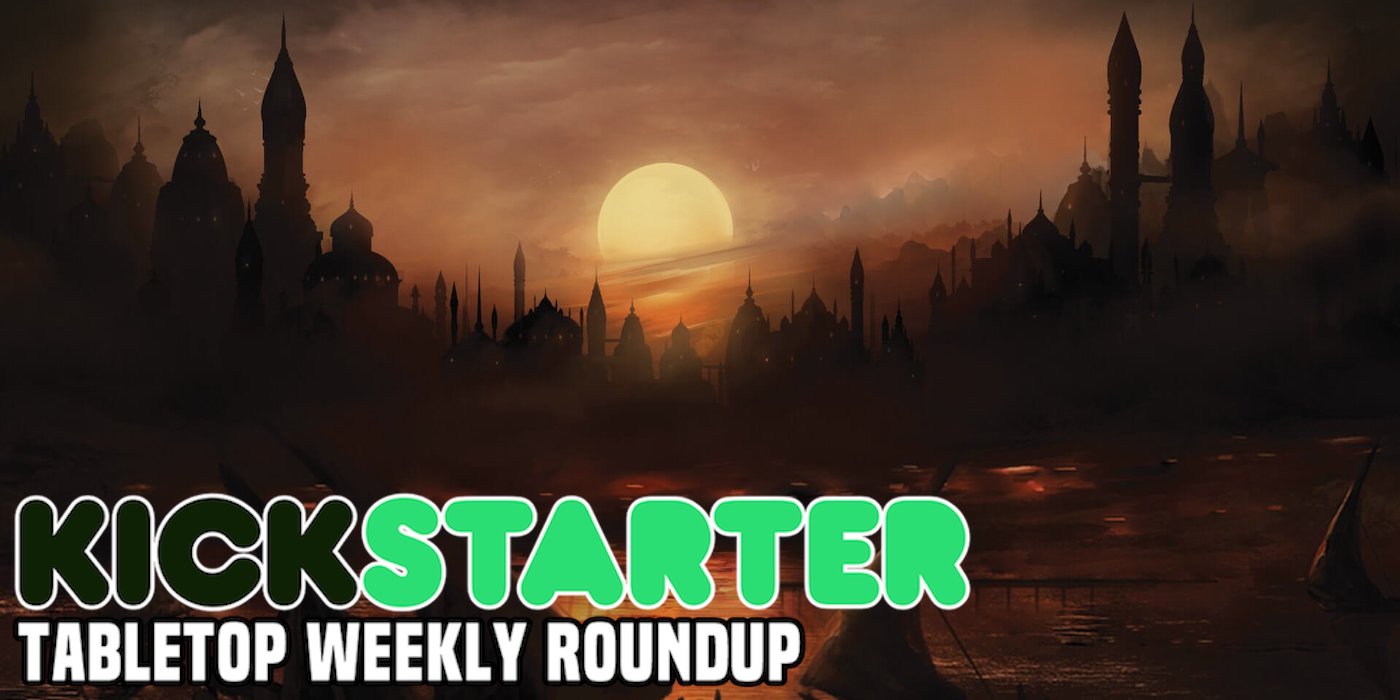 Come check out this week's batch of crowdfunding highlights!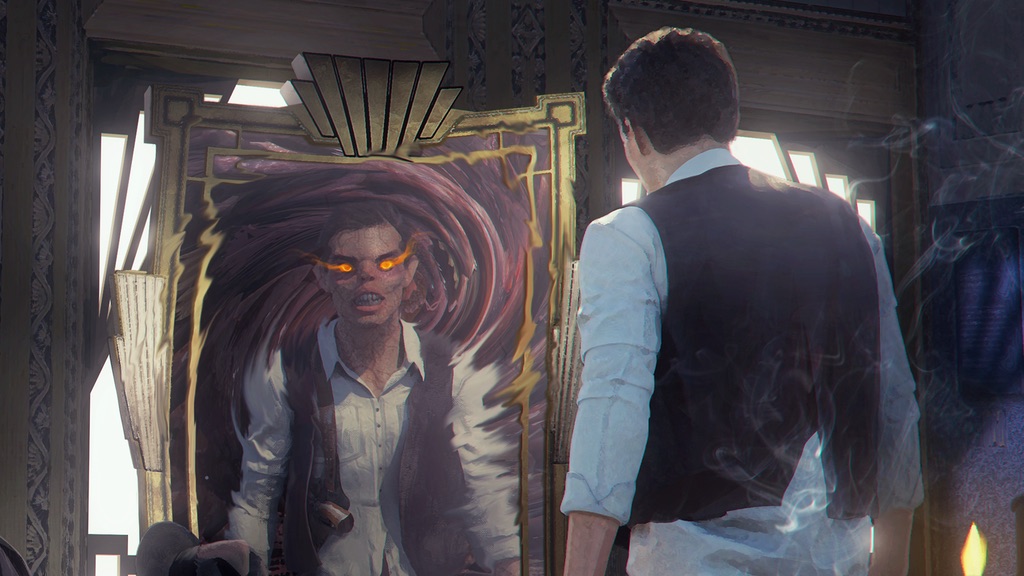 Terrors and Tommyguns is a Cosmic Horror Noir RPG set in a fictionalized American 1920s city called New Babylon. It uses a modified version of the Rollover system that we introduced in Sagas of Midgard with an elegant means of determining rolls: rather than adding or subtracting bonuses, you determine your "Assets" (based on player abilities and environmental factors) and roll a pool of dice (with a d20 base) against a difficulty class or ("Rollover"). So if the GM gives you a rollover of, say, 15, and you have 2 Assets, you'd roll a d20 and a d6, adding the results (never to fear– there's a table for this both in the book and on our character sheet). If you roll-over the Rollover, you've succeeded! 
For top-level information about the game system,  check out this article on our website!
Pledges start at $29 for a PDF plus a PDF of Sagas of Midgaurd.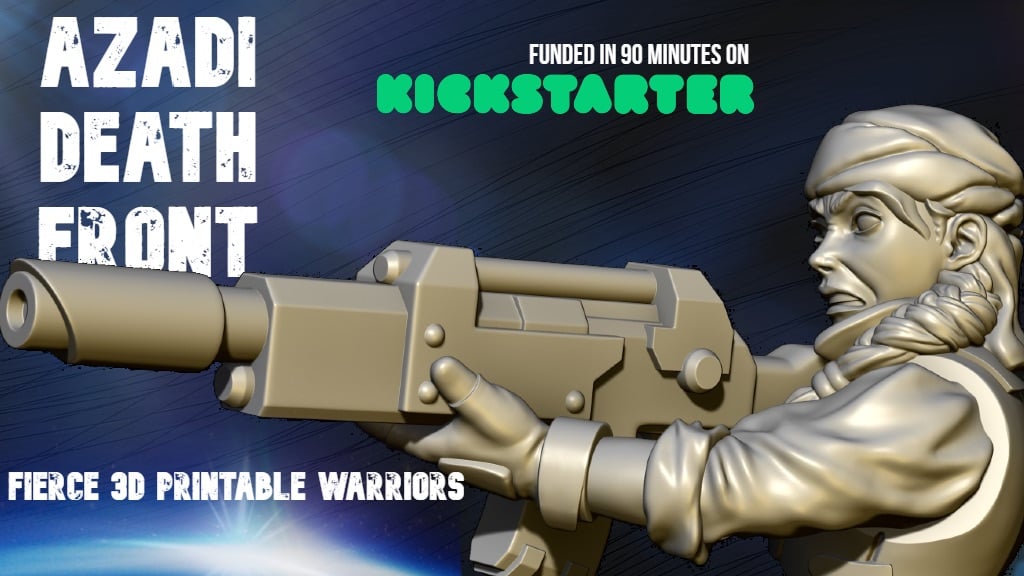 We are tired of seeing F-Cupped, Wasp-Waisted, Waifu, Hyper-Sexualized, Pageant-Faced, ridiculous Bikini-Babe Warriors. We want to create a strong female faction that looks like it's able to actually kick ass in all-out war!  We want our daughters to grow up in a world where people have the option to field fierce female warriors that do not look like they are on their way to a bikini contest! 
There are already enough hyper-sexualized weeb-ass waifu minis out there. We longed for a more realistic take on female combatants, so we set out to create a range of 34mm Heroic scaled minis ourselves. The Aesthetic of the Azadi Death Front is freely based on a multitude of modern-day Peshmerga forces.  The Peshmerga are a middle-eastern faction that is renowned for having several ferocious female regiments. 
 Pledges start at $12 for single characters – several options are available for troops, as well.

Rest in Pieces is a dark comedy tabletop role-playing game that plays in short sitcom like episodes of about an hour. Imagine playing ridiculous slackers from shows like The Grim Adventures of Billy & Mandy, The Regular Show, Rick & Morty, or It's Always Sunny in Philadelphia. 
Subscribe to our newsletter!
Get Tabletop, RPG & Pop Culture news delivered directly to your inbox.
These deadbeat characters aren't the best fit for their dead-end jobs, let alone the ridiculous problems that arise thanks to living with Death or any of the other pain-in-the-ass Fiend Friends we have in store for you. As a player, you'll need a little creativity to succeed as anything more than just another warm body in a world that is constantly "taking a leak" on you. 
Pledges start at $13 for a PnP and $39 for the boxed set.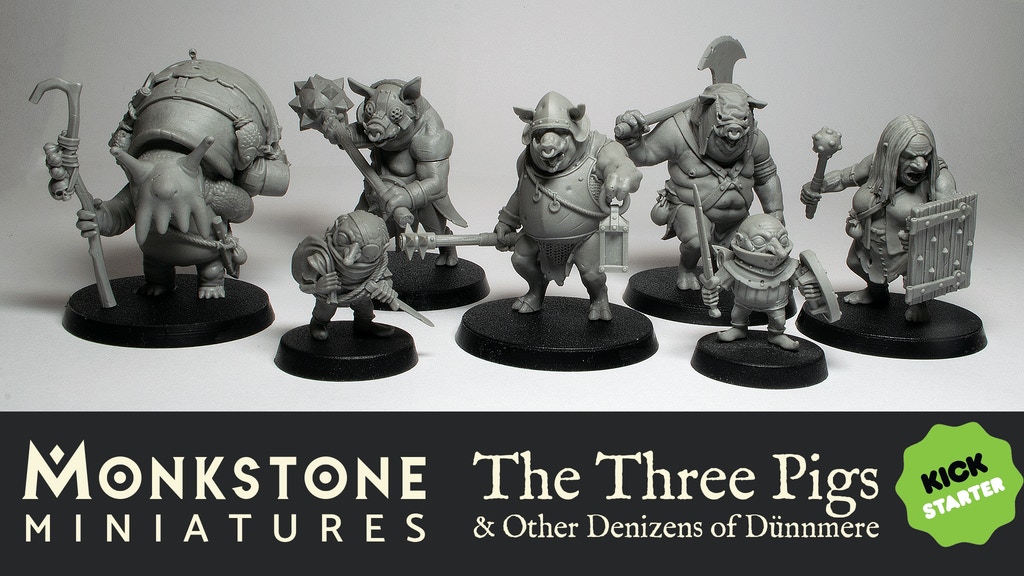 Dünnmere is an original fantasy setting inspired by dark folklore. It is filled with all manner of odd critters and characters, and with this Kickstarter I wanted to shed some light on a few of its inhabitants. 
My miniatures are sculpted digitally, then 3d printed and cast in high quality resin. The five main figures come with 40mm round bases; Maggot and Rollo are available as add-ons and come with 25mm round bases. 
Glömm the Collector [walking stick]
Gruntlac Gatecrusher [giant mace]
Gorgrot [small mace]
Porgroth the Gluttonous [axe]
Olaug [shield] 
Pledges start at $21 for a single miniature, bundles avaialble.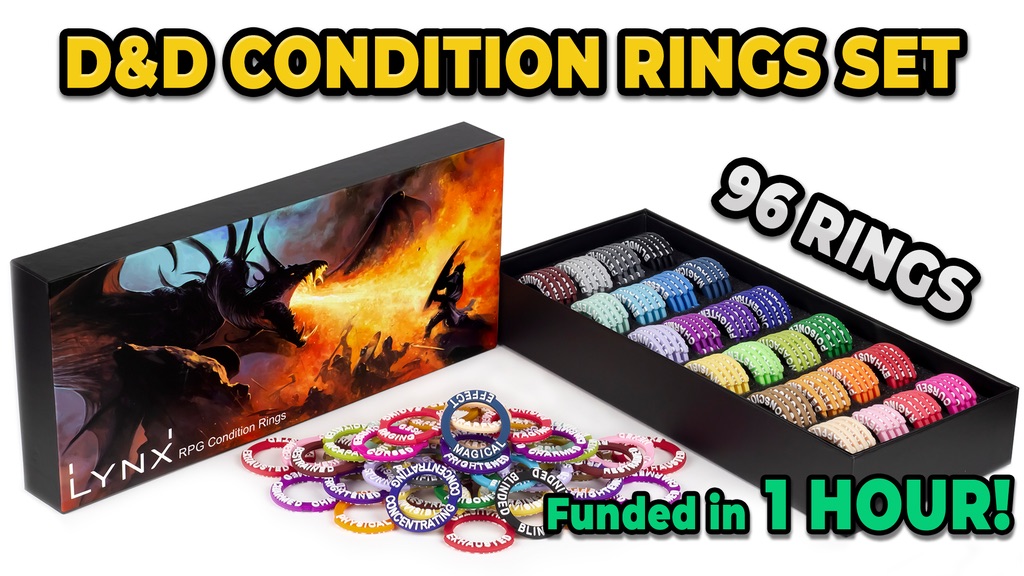 Over the last year we've been working on perfecting condition markers to use for D&D and other systems, even going as far as doing a small production run to gather player feedback, and we are now ready to launch the version as we always envisioned it. Solve the loss of game momentum and immersion by not having to manually track and remember every condition and spell effect.
For this we designed a deluxe version of 24 different condition rings [made of soft composite rubber] that are easy to read, use, carry & store and covering all of the most frequently used conditions & spell effects. 
Pledges start at $39 for a set of 96 rings – first batch ships next month.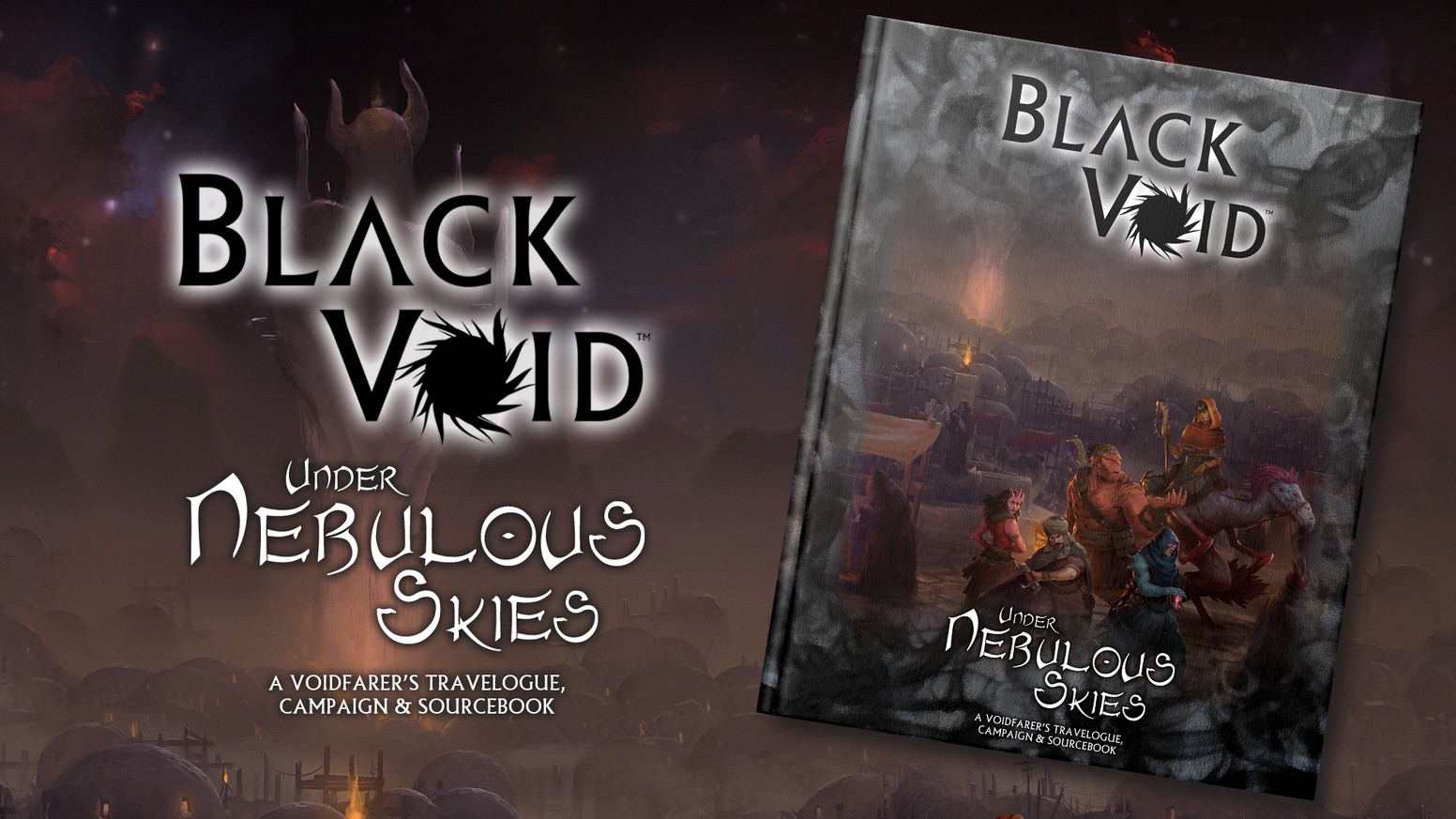 Kickstarted in 2018 and released globally in 2019, Black Void is an acclaimed dark esoteric tabletop role-playing game.
The Black Void RPG revolves around the fall and subsequent resurgence of Humanity after cataclysmic events have torn them from Earth. Pursuing power, prestige, and enlightenment – humanity is struggling to find a new place and purpose in a vast and unfamiliar cosmos. Players can focus on the personal struggles and stories of their characters or expand their scope putting emphasis on the fate of humanity as a species and the part they play in this.
Black Void: Under Nebulous Skies is the eagerly-anticipated sourcebook and campaign for the Black Void role-playing game. Packed with new setting material, new character options including playable halfblood selections, and the first part of the grand campaign trilogy; this book is a must-have for Black Void fans.
This week's header is from this game.
Pledges start at $15 for a PDF with an mp3 soundtrack for game ambiance.