RPG Accessories: This Halloween Dress As Your D&D Character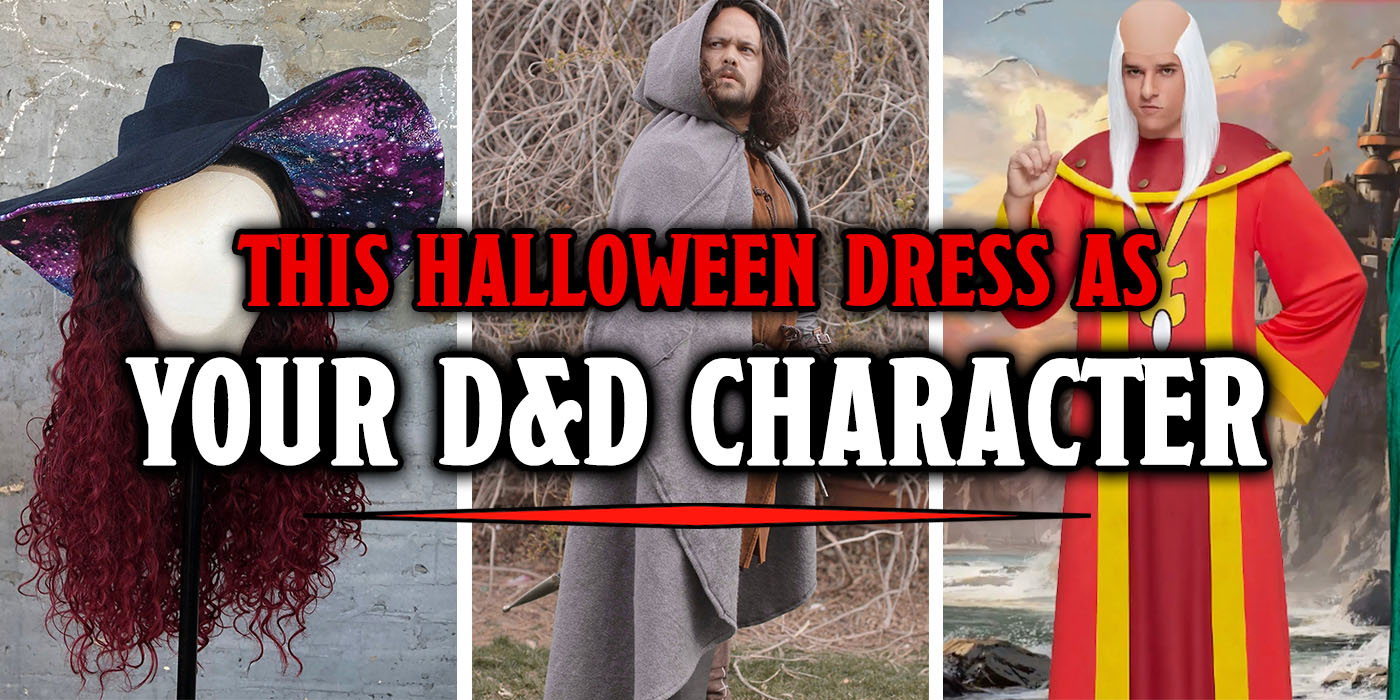 Halloween may be all but canceled this year, but that's no reason not to dress up as your character for zoom D&D sessions!
Halloween may feel like a bust, but whether you're chucking candy at kids from the safety of your second-story window, hanging out with friends via zoom, or just spending the night inside with some festive movies and all of that candy you said was for trick or treaters but is actually for you, there's always a reason to dress up as your character. And maybe you'll even be able to dress as them again if conventions ever come back.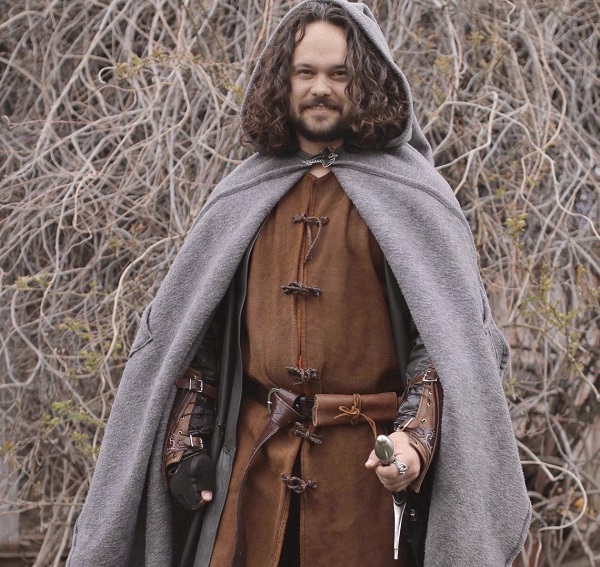 Cloaks are perfect for this time of year. They're warm, they immediately make any outfit look more adventure-ready, and if you're crafty, they're not terribly difficult to make. But if you're not crafty, this gray fleecy option will make you feel like you're dungeon crawling with your favorite blanket. And is that a pocket inside?! I can't stress enough how key inside pockets are for costumes.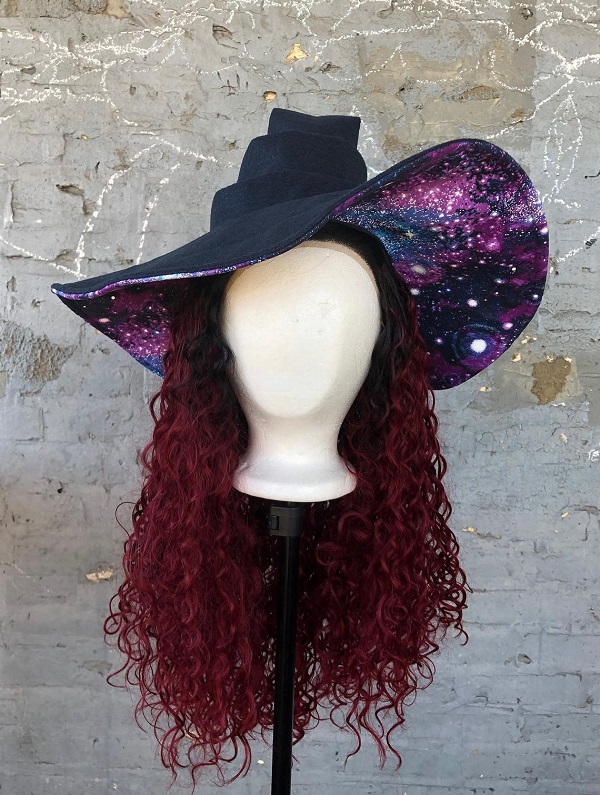 I love a good wizard hat, and the under-brim embellishment on this one is simply magical. I've also made a couple of hats, so I know a nice one isn't the easiest thing to whip up for yourself. But Becs Industry Shop has options for colors, brim lining, and the size of the wire, meaning that that lovely wizard hat shape isn't going anywhere! Until you re-bend the wire and adjust your brim's shape. It's a simple thing that will make your low key costume go from phoned-in to hey-that's-something in moments.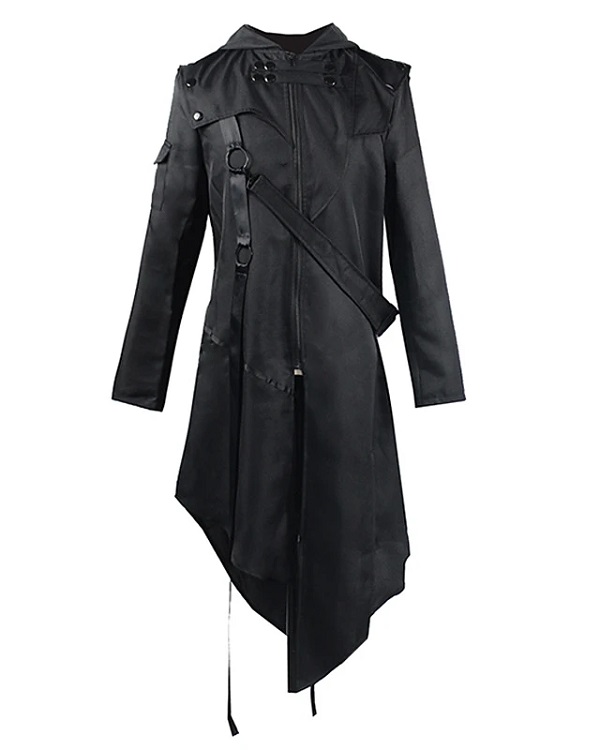 The item's description claims steampunk and plague doctor (apropos timing), but to me, this jacket looks so, so roguish. Does it need multiple straps? No! But why shouldn't it have them? This looks like a coat that shady people would wear in your local tavern shortly before trying to steal your treasure and potions. In fact, I bet all sorts of questionable magic goods are hidden beneath that asymmetrical fabric.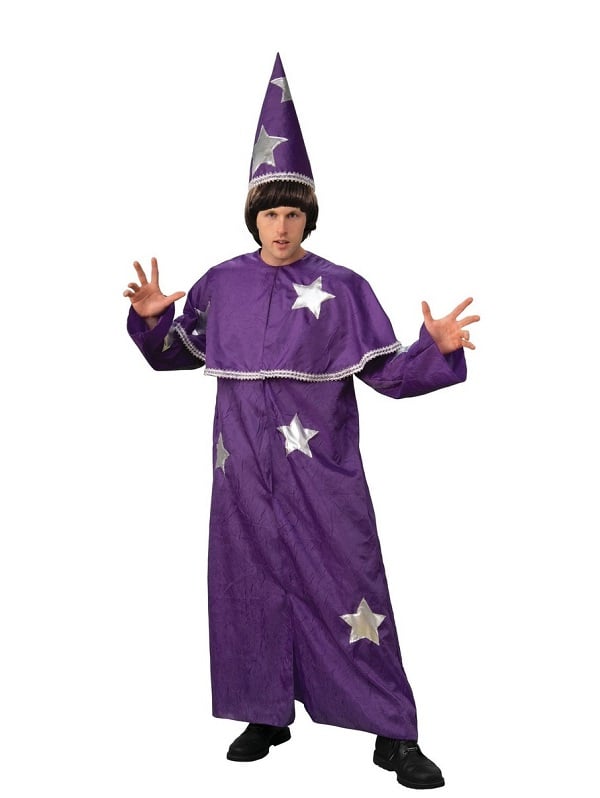 Subscribe to our newsletter!
Get Tabletop, RPG & Pop Culture news delivered directly to your inbox.
I know that this is supposed to be Will's D&D playin' outfit from Stranger Things, but when I saw this, my first thought was, "That's Tech Wizard from Neoscum." If you haven't listened, he's a character who wears an almost purposefully bad wizard's costume. So if that a-little-too-on-the-nose aesthetic is what you're going for, Stranger Things has you covered. Speaking of purposefully bad…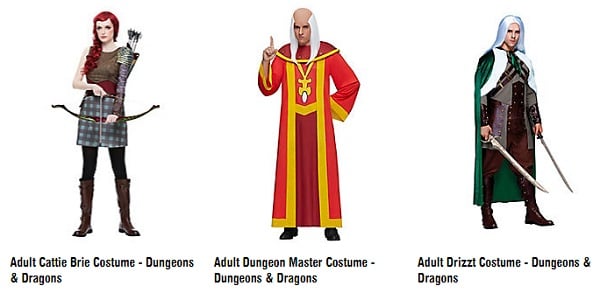 These are just so good-bad. The paper-thin costume fabric, The props that you know are hollow plastic with shoddy paint jobs, that awful bald cap, the assumption that any DM EVER would look like that? This is truly the chef's kiss of D&D costuming. And they're official. That's how you know we're officially main-stream, the D&D costumes at Spirit Halloween right next to the superheroes and the sexy Spongebobs.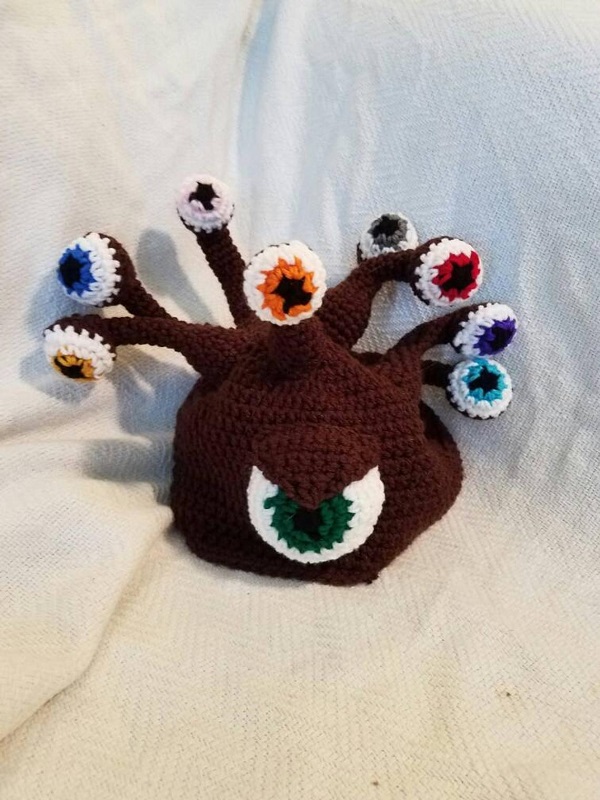 It's been a hard year; you're not feeling up to putting together an entire costume, I get it. And so does the beholder. Is it a costume by the strictest definition? No. But it is a beholder you can wear on your head as the days get colder, and that may be better.
Are you dressing up this year? Have you ever cosplayed as one of your D&D characters? Do you have pictures? Let us know in the comments!
Happy Adventuring!