ToyLand: The College Favorite Now Comes in Model Kit Form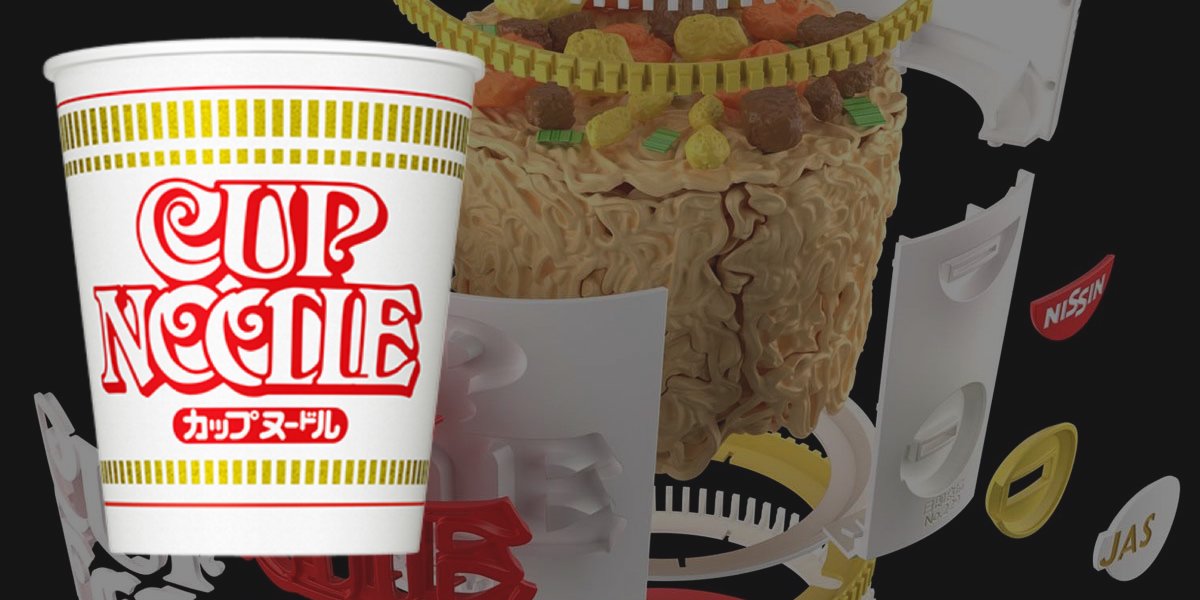 We've all eaten it. I have some in my pantry right now. Now we can build and display it with this intricate kit from Bandai.
Momofuku Ando of Nissin Foods in Japan invented instant noodles in 1958. Japan was facing shortages after the war and residents were being encouraged to eat bread provided by the US. Ando wondered why noodles weren't offered, as they're more familiar. He was told that there weren't enough noodle companies to satisfy demand, so he set out to solve that problem himself. After months of experimentation, instant ramen was born. Ando was 48 when it went to market. Cup of Noodles was introduced in 1971 and now it comes in plastic. Do not try to eat it, as tempting as it may be.
Nissin Cup Noodle 1:1 Scale Model Kit – ~ $25.99
Let's celebrate the 50th anniversary of the cup noodle! Through a special collaboration between Bandai Hobby and Nissin, comes this Nissin Cup Noodle Best Hit Chronicle 1:1 Scale Model Kit 3 1/2-inches tall. Actual noodles, egg, shrimp, and mystery meat were 3D scanned and converted into intricately detailed plastic model parts. The noodle block parts unique to Cup Noodle are divided into several parts during the design process, enabling the rare experience of assembling the dense noodle block structure that easily loosens in hot water in plastic model-kit form. The leeks are made from vinyl material and can be cut to user preference. The molding is so precise that even the fine-print nutritional information has been recreated! Please note that the Nissin Cup Noodle Best Hit Chronicle 1:1 Scale Model Kit cannot replicate the 3-minute cooking time. What fun!