Let's have a look at these three army previews and see how they could affect competitive Matched Play.
We have, essentially, three new books coming out from Games Workshop. Space Wolves, Deathwatch, and the updated Forgeworld book. I am including the Forgeworld book because it includes the army list for the Death Korp of Krieg. Unfortunately, we seemed to have lost the Elysian Drop Troops and the Renegades & Heretics lists but hopefully, we will see them in the not too distant future. In the meantime, Games Workshop has provided us with some previews for the new books coming out. This week we will have a look at these previews and see how they can be used in-game and how they could affect competitive Matched Play.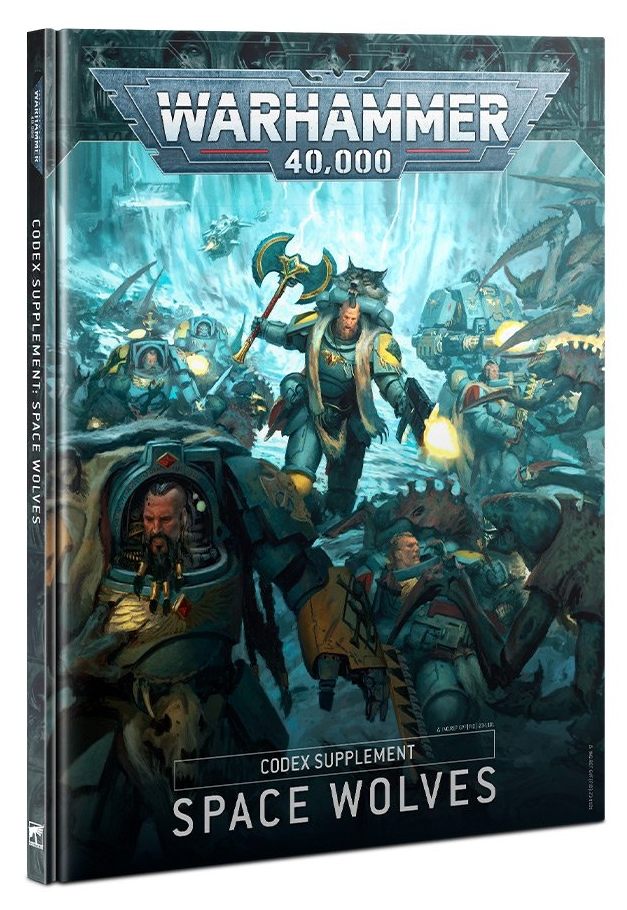 Space Wolves
The Sons of Russ seem to have gotten a little boost. First off they have access to all of the new primaris toys so that is a big boost by itself. They still have their bonus to hit when charged, charging, or after performing a Heroic Intervention. Speaking of Heroic Intervention, any units with the Hunters Unleashed tactic are able to perform a Heroic Intervention as if they were a character. So now instead of just worrying about characters, you now have to worry about your positioning to a nearby unit, especially if you don't plan on charging the unit. This is also a way for a unit to get extra movement when it is not their turn. Add to this their new Savage Fury rules and from turn three on units and characters become deadlier than before.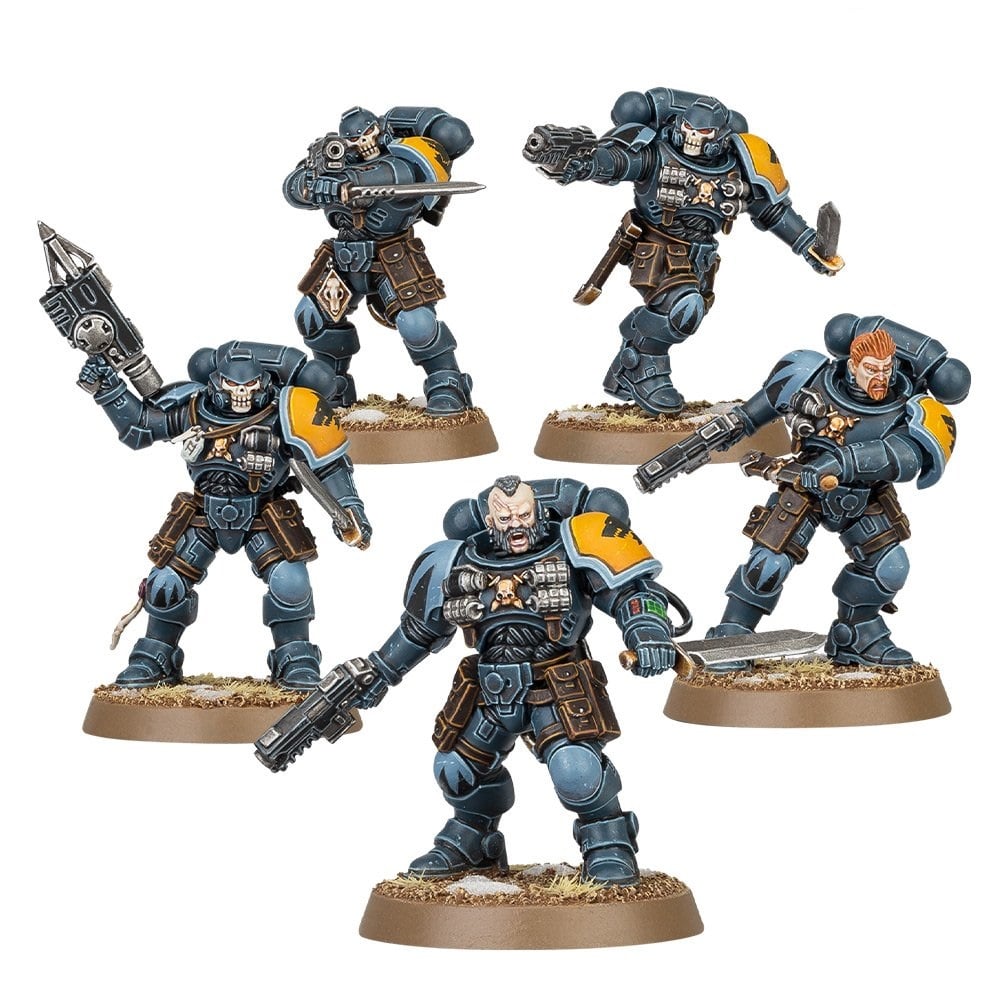 The Hounds of Morkai is an interesting Reiver unit. The unit is particularly geared to deal with enemy psykers. This anit-psyker unit seems pretty good, however because it is so narrowly focused on psykers they may be out of place when up against an army that has very few or no psykers. If you happen to play in a meta that is psyker heavy, then this unit will see a lot of opportunities to shine.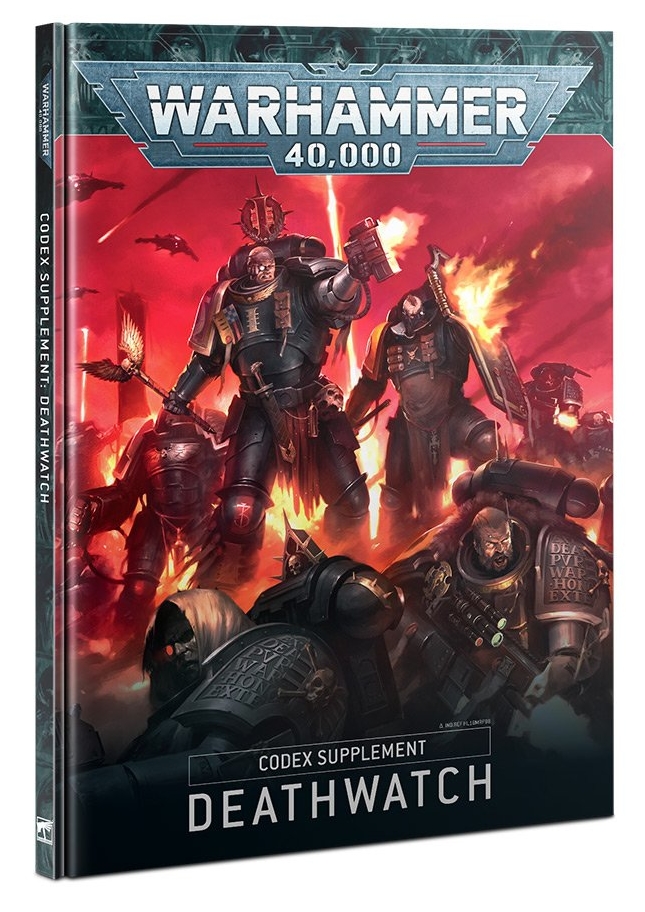 Deathwatch
Like the Space Wolves, the Deathwatch also has access to all the primaris goods and services. This opens up a lot more options for the Deathwatch player. Just off the bat, being able to choose which doctrine you are in for the turn is excellent. There are times when you really don't want to be in Devastator doctrine and maybe wait until later turns to deal that deathblow to an army. You can now time the Assault doctrine to coincide with the turn that your assault troops will be hitting the enemy lines. Knowing when and what doctrines to change will be important to the Deathwatch player. As with the normal marines in a mixed squad, when you mix a primaris squad you get certain benefits depending on the models in the squad. If used smartly they could have a big impact on an unwary opponent.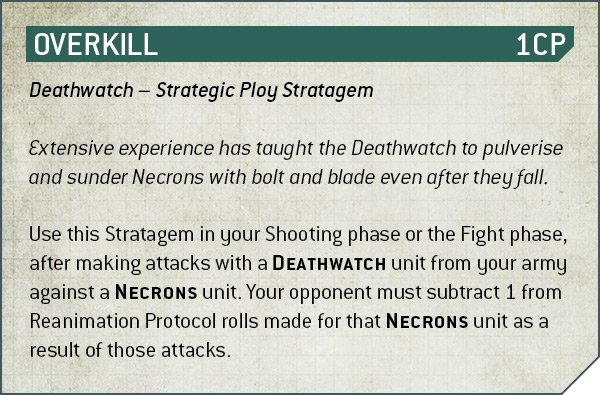 The stratagems that were teased are ones that we have seen before, so nothing new there. Getting their own psychic powers seems to be good on the surface. Limiting the number of attacks and on who an enemy unit can charge can be frustrating for your opponent. I'm really curious about what some of the other powers are. I think that the ability to choose when you can use your doctrines and access to the full primaris arsenal really up the competitiveness of the army and I hope to start seeing some pure Deathwatch armies near the top of the standings in the near future.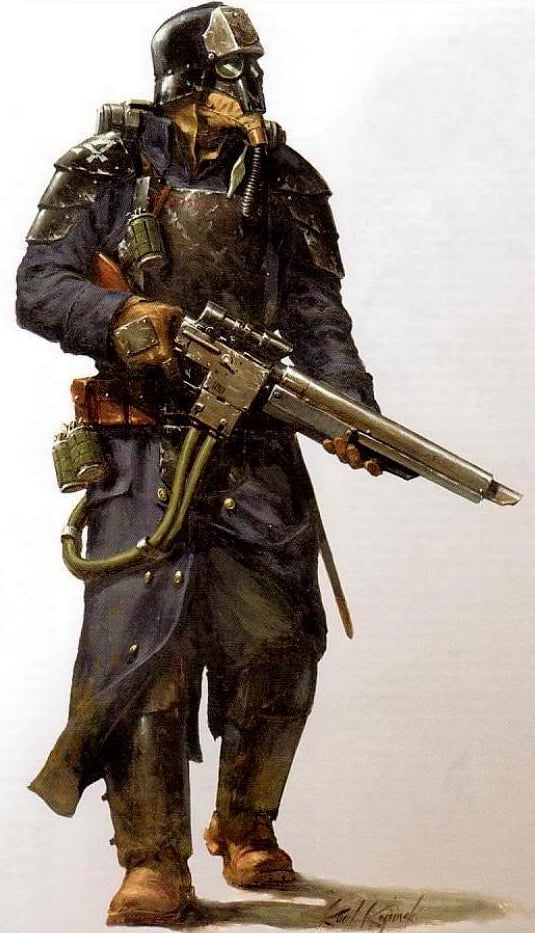 Death Korp of Krieg
There are some good and bad with the Krieg army. If you ask a Krieg player, it is all bad.  Their new rules allow the army access to the full Astra Militarum book. I don't know about you but this is something that I was hoping for for a long time. As much as I enjoyed using Earthshakers and Thudd guns, I really want to use my Wyverns and Manticores in my army. Not to mention Bullgryns, snipers, possibly superheavy vehicles like the Shadowsword. Using the grenade stratagem with the combat engineer's gas grenades should be fun to spring on people. The iconic Death Riders of Krieg also got a boost with the ability to outflank on their own and being able to ignore wounds on a 5+ is much better than before, where it was only useful against weapons that were strength four or lower. I expect to see a lot of outflanking Death Riders and underground digging Engineers.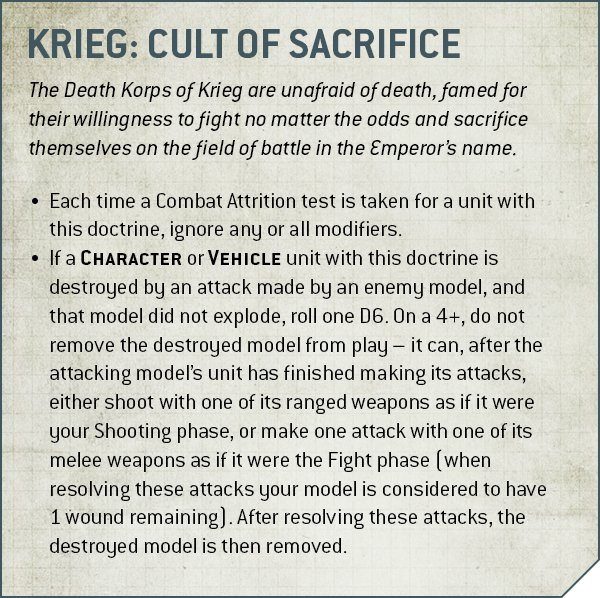 On the downside, the army did lose a lot of its flavor. Many units that helped define the aesthetic of the army are not supported. Instead, we are just supposed to use the appropriate entry in the guard codex. The change to the Krieg regimental doctrine also took a bit of a hit since it only affects modifiers to the combat attrition test, not the morale test. The old doctrine was much better. Coupled with the missing units, many Krieg players are upset. Right now it feels like the army has been gutted. I am still optimistic in that the Death Riders are better and Krieg players have access to the full armory of the guard, without having to add in a separate detachment. Only time will tell if the army is better or worse on the field and if we somehow get Krieg plastic kits when the codex is released. Fingers crossed.
~That's all for this week. I hope you enjoyed the article. Let me know what you think, and what you think are the hits and misses from what you have seen, in the comments section below.