Curious about when the next codexes are going to get released from Games Workshop? Us too! But now GW has a release roadmap for the upcoming books.
The Space Marines and Necrons are out and about with their fancy new codexes. And Games Workshop already announced the next batch. But with all the Space Marines kits still on the way, we are wondering when those books will arrive. Today, GW answered that with a new roadmap!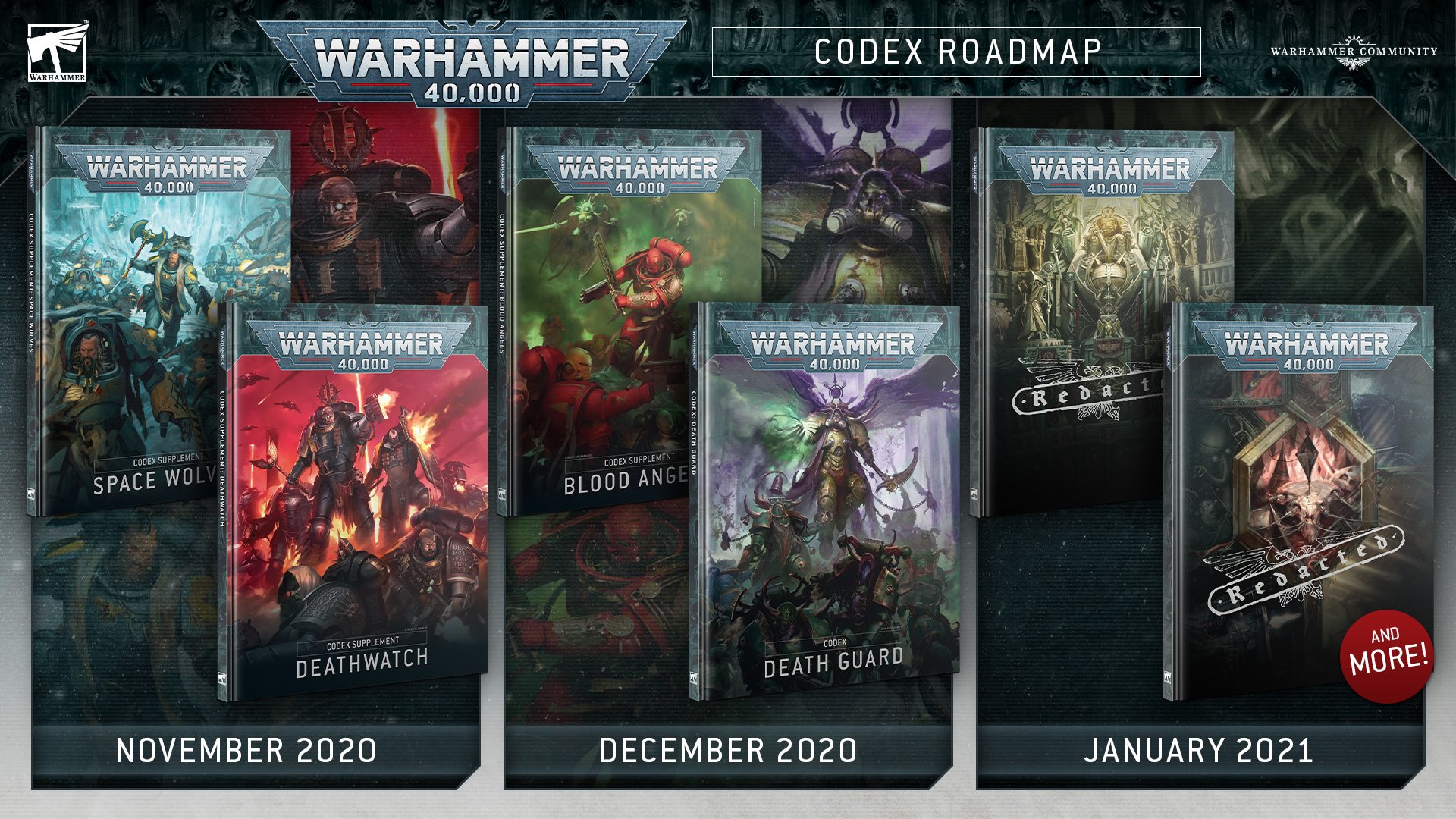 We're getting Space Wolves and Deathwatch in November 2020 followed by Blood Angels and Death Guard in December 2020. In a previous teaser, GW did announce that Dark Angels and another Xenos book would be out in "early next year" as well. Did they mean January or just Q1 of 2021?
Anyhow, here's a revised timeline from GW:
November
December
January
Dark Angels (For Now?)
Xenos Book
Also, based on that artwork, which books ARE those? Is that just placeholder art or is GW trying to tease out something more. The xenos one sure looks like the artwork from the Rulebook: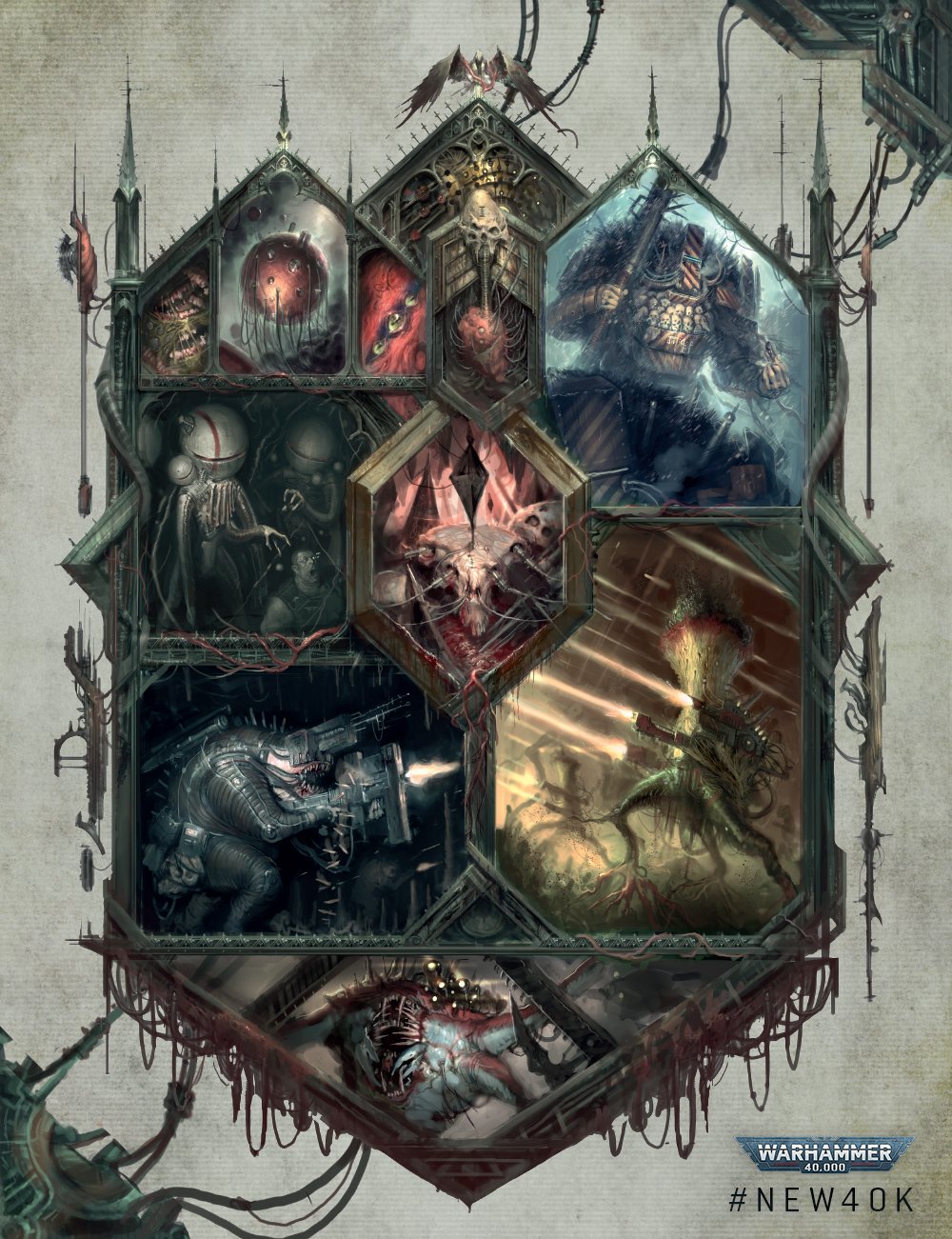 That's a pretty wide array of xenos to choose from with some new threats for sure. Could we see a brand new 40k xenos army? I'm not ruling out the possibilities. And we still have that Forge World book to worry about, too.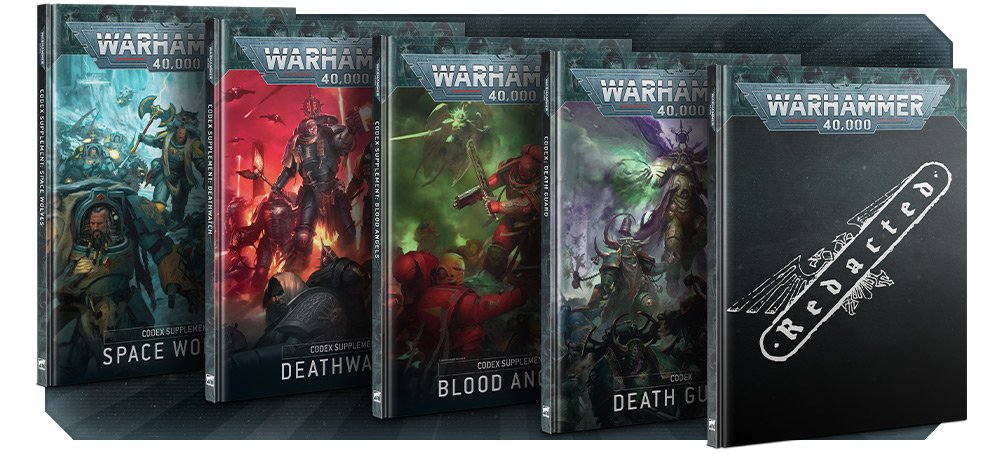 "As you can see, we're releasing these new codexes at quite some pace! So if your favourite army isn't mentioned above, don't worry, you won't have long to wait until you get your incredible new codex. This is set to be an exciting time for fans of every faction in the 41st Millennium."
GW still has quite a few codexes to chew through. But we've seen them pump out a TON of books quickly before – and it looks like they might be poised to do it again.
What do you think – which codexes are coming out in January?