Games Workshop is showing off the Table of Contents for Imperial Armour – Did your favorite unit make the cut?
Imperial Armour is getting a new Index for all those Forge World Units that have been in somewhat of a limbo lately. Sure they had rules and technically had a points values but we all knew that a new book was coming to replace the old Index. We were also expecting some favorites that were out of print to go away with the new book as well. So what's getting an update and what's taking a backseat? Let's take a look!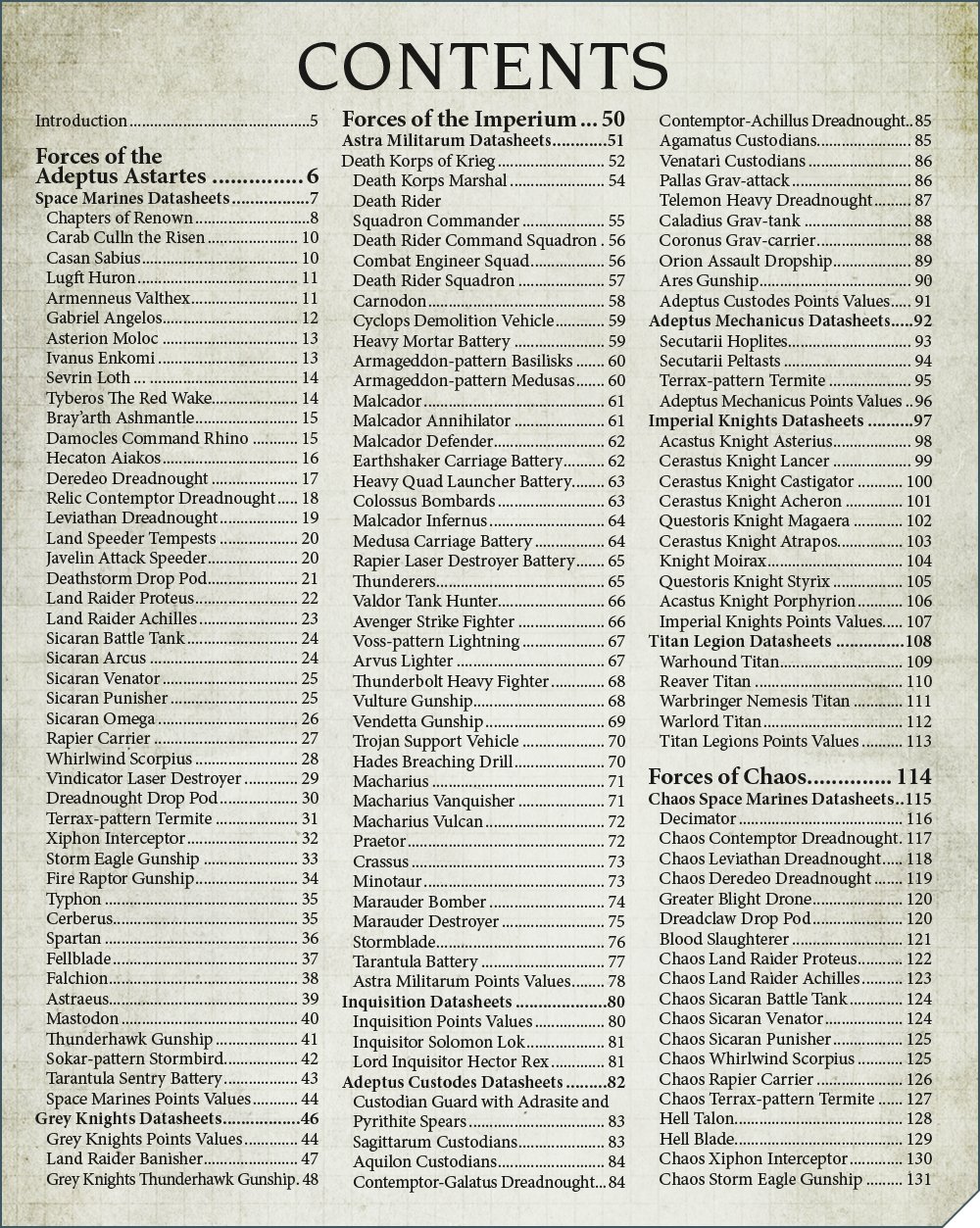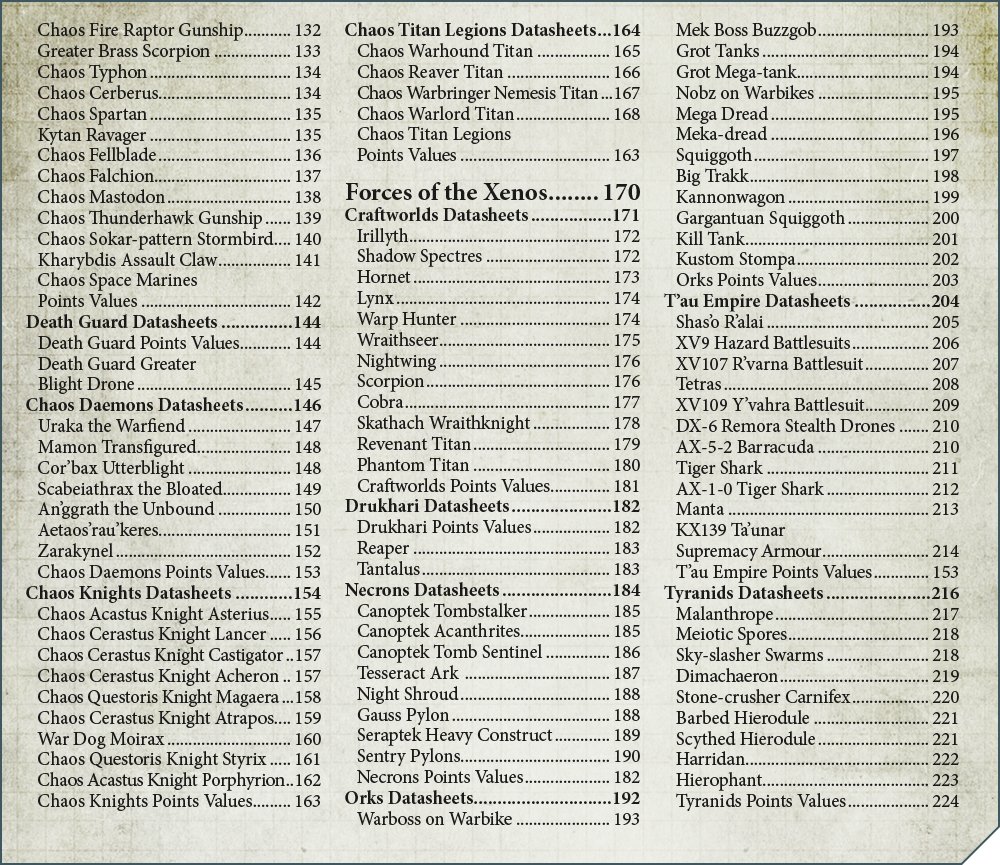 There are still a ton of favorites in the (massive) list. 191 units in total! And it also looks like we're getting points values for each and every faction in the book, too. I'm not seeing any Chaplain Dreadnoughts in the mix for this go around. However, I do see a few characters from various other Space Marine Chapters, Inquisitors, and Daemons.
There are also the additions of two "new" factions – Titan Legions and Chaos Titan Legions. So get ready for battles on the Titanic Scale!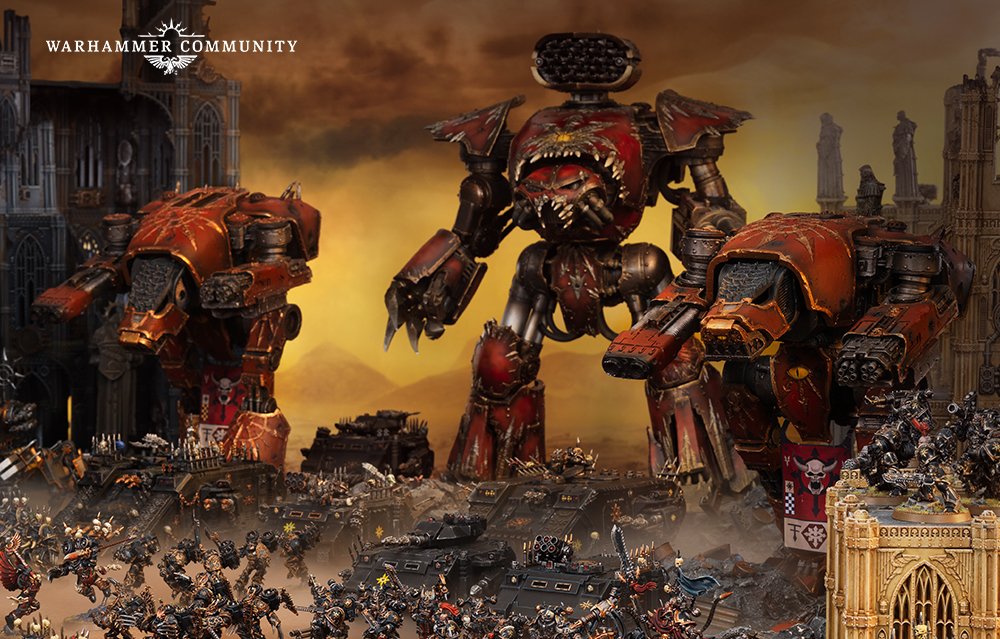 For me personally, I don't have any Forge World units that I used – I do have a Malanthrope, but rarely brought it out for play. So I really don't have a dog in this fight. But I'm sure there are units out there are going to be missed by other folks.
Death Korps of Krieg Rules
One positive spin on things is that the Death Korps of Krieg are getting new rules and will have their own Regimental Doctrine for the first time! So…congrats to everyone who's invested in an entirely resin Guard Army. Those crazy folks deserve this one.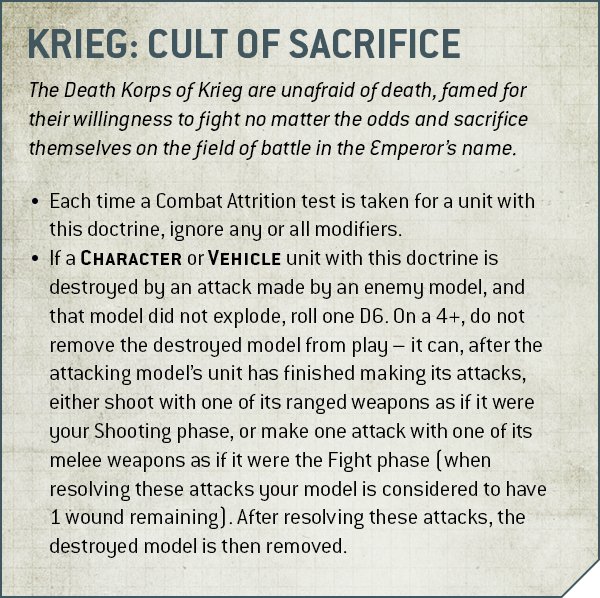 They are hard to break and have a neat rule for when their characters of Vehicles die. Grim Resolve indeed!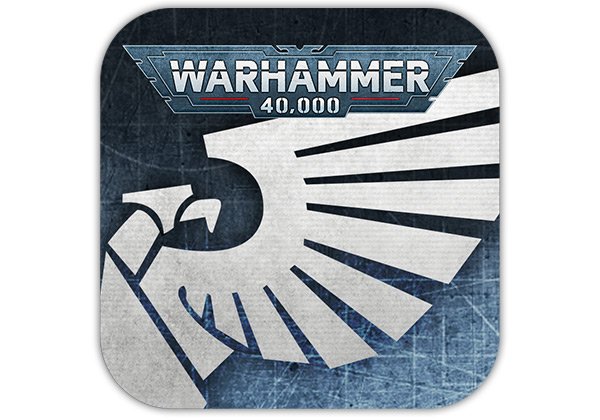 "One thing not mentioned on the contents pages is the code for Warhammer 40,000: The App. Yes, you'll be able to get all of these rules in the palm of your hand. "
So yep – if you buy the new Imperial Armour, you'll get to punch in the code to access all these rules from the app! That should make searching for these units a whole lot easier.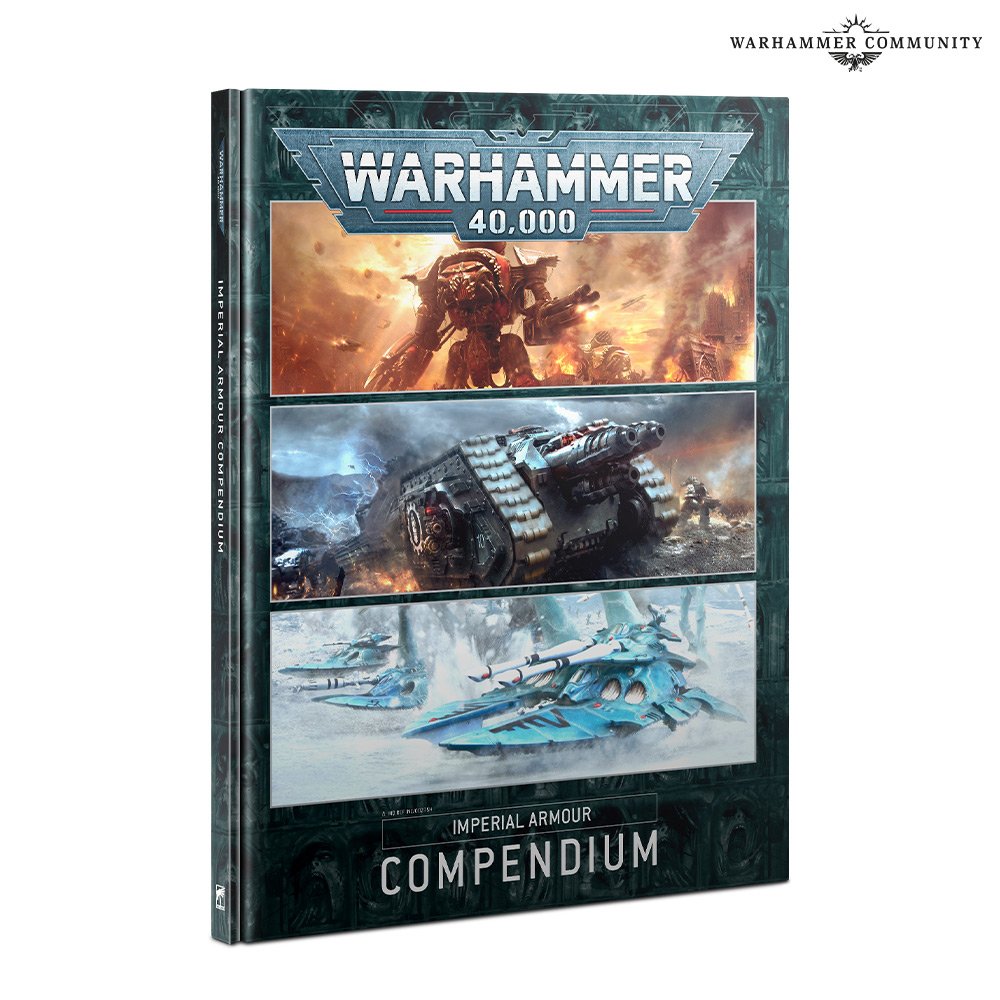 The Imperial Armour Compendium goes up for pre-order this weekend.