Let's talk about some subtle ways the new book makes taking Classic Marines a less than optimal choice.
Marines (if you've been in outer space for the past month) have a new Codex, and it's really solid. This is now the third Codex that contains Primaris and Classic Marines, and the battle between them is starting to tip. In the first Marine Codex of 8th, Primaris were really lacking; they were an inflexible group of units and remained very limited. Playing an all Primaris army just wasn't very viable from a competitive standpoint. However, the tide has now turned, and this book fully lands on the side of Primaris being the way to go. Let's take a look at some subtle ways it does that.
The Characters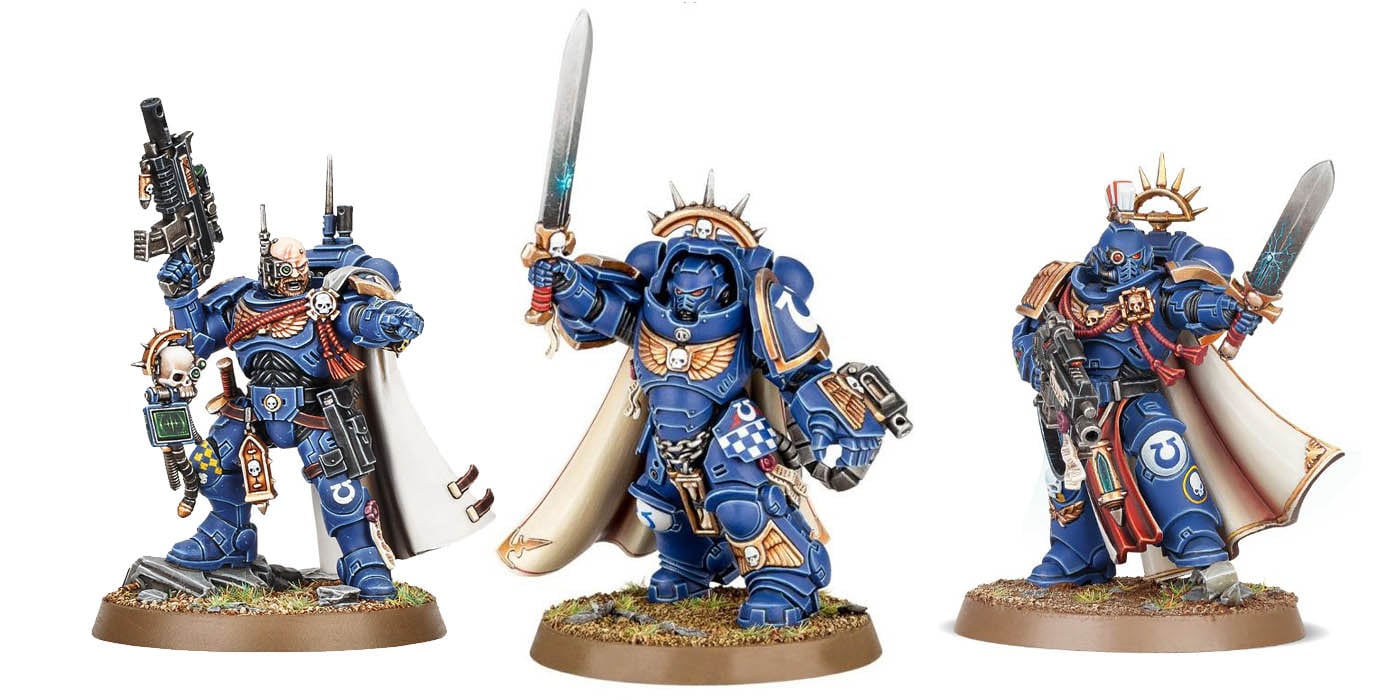 I've talked before about how all Marines going up to two wounds is bad for Classic Marines.  One thing I didn't notice until after spending some time with the book is that Marine Characters did not gain an extra wound. This means that a Classic Character will have 1 less wound and 1 less attack than their Primaris counterpart. That's a pretty big deal, but surely there is a cost? Well, yes, but not a big one. In general, a Primaris character will be 5 pts more than the Classic Version, with rare cases, such as the Techmarine, being 10 pts more. Also, in most cases, the Primaris version has better basic weapons.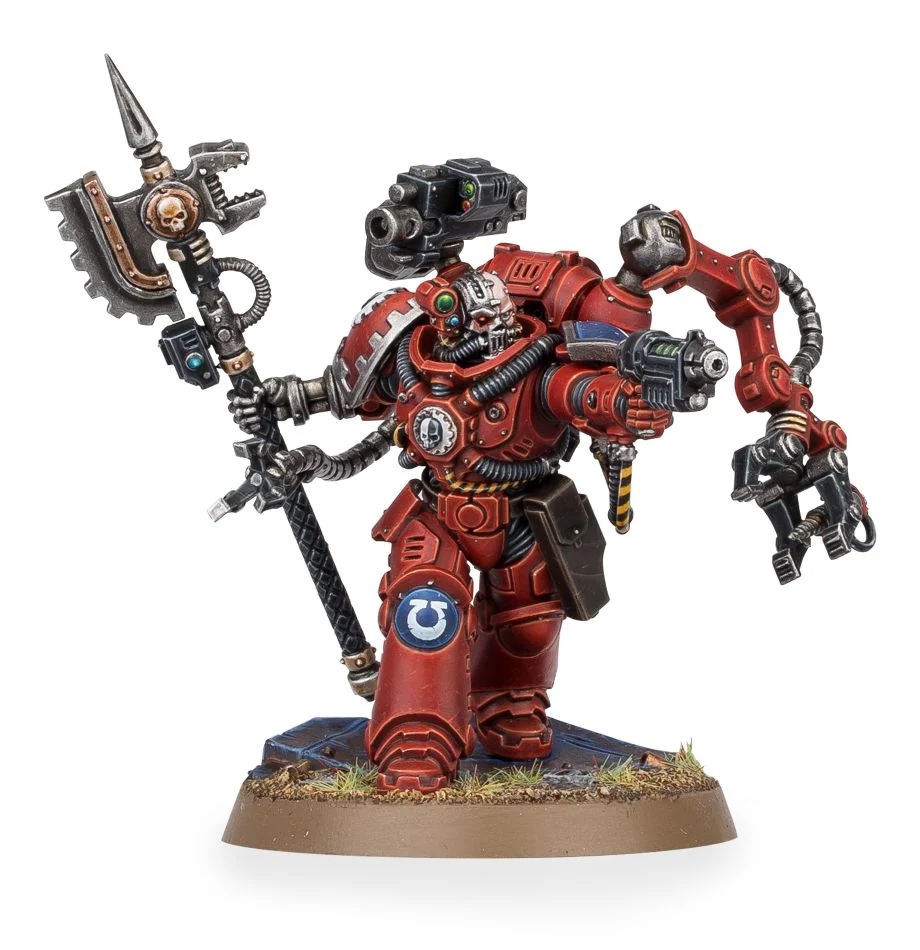 Ultimately 5pts isn't a big difference, and you do get a lot out of it. The big remaining draw of Classic Marines is that they do have access to more weapon and wargear options, though Primaris are getting more each day. However, when it comes to weapons, the Primaris now have access to some pretty decent weapons, and Classic Marines pay a lot for those that are better, such as 20 pts for a Thunderhammer. Since they lack an attack on the Primaris Marine, they also get less use of their weapons. The other big draw is jump packs, giving them better mobility, but those cost a whopping 25 pts now. That makes taking them a real sacrifice, especially in any number. Take the Librarians, for instance, a Classic and Primaris are 5 pts difference, are equally good at casting, and the Primaris has +1w and +1A over the Classic one. The Classic one has some more weapon options, but they aren't really relevant, with the main option being a jump pack, and you've really got to ask yourself, is it worth spending an extra 20 pts for deep strike and an extra 6″ move at the cost of losing a wound and attack? In some cases, maybe, but in a lot, it won't be.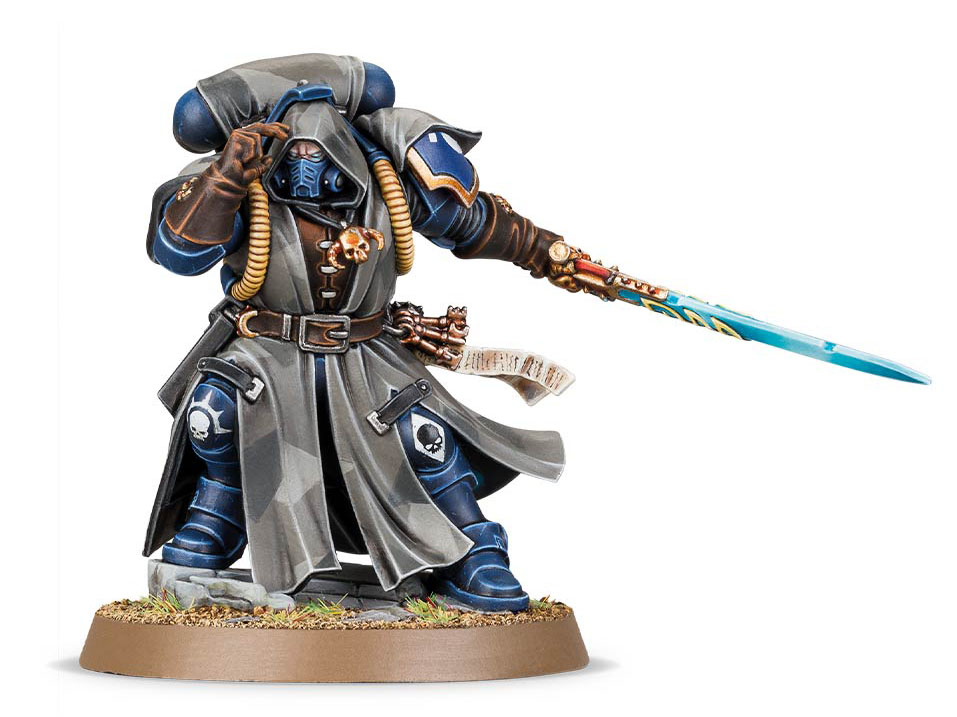 Much like I talked about with Tactical Marines, to make the Classic Characters as good or better than the Primaris versions, you've got to give them a lot of gear, and all that cost a lot of points. Suddenly you're looking at Classic Characters who are 20-40pts MORE than the Primaris version and still have worse stats. That's doable on one guy or to pull off a trick, but try spending the extra points one 4-5 characters, and it is going to add up. And yeah, Classic Characters have more transport options, but the Impulsor is the most versatile transport in the army, and it's Primaris only.
The Death of Scouts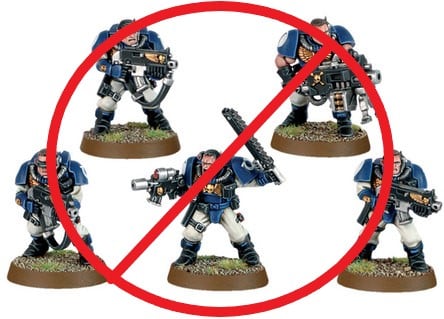 This book had a major change to Scouts. Unlike the other Classic Marines, these guys stayed at 1 wound and moved to Elites more importantly. With them not being as good as they once were, and limited by the rule of three, the Scout armies or yore are finished. One of the key Classic Marine units you saw far more than Tactical Marines in 8th is effectively gone. This still leaves the Marine book with a whopping 6 troop choices, but only one of those is Classic Marines, the Tactical Squad. These slim pickings actually leaves Classic Marine troops in the odd option of being less flexible than the Primaris options, which can just do so much. With Obsec being very important in 9th, you want good troops, and Primaris have them.
Primaris Can Assault Now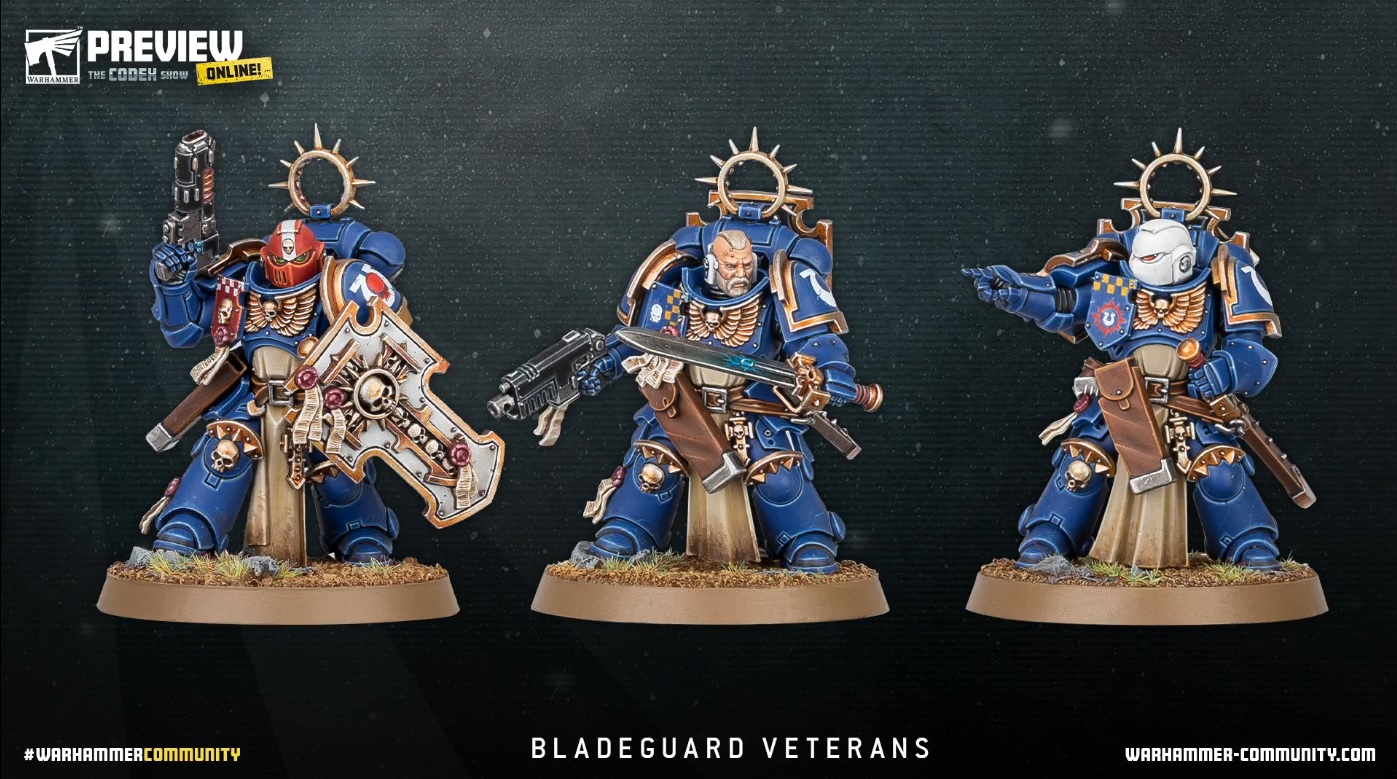 One of the things that has held Primaris back is not having a lot of great assault units. While Intercessors have a decent number of attacks, it wasn't until the Sergeant got the option to take a weapon that they really became useful in CC. For a long time, Classic Marines have really held the advantage in assault with a lot of dedicated assault units. However, Primaris just got a lot of things to fix that. Bladeguard, Assault Intercessors, Outriders, and better character gear options, coupled with their more attacks but them in the top dog spot and no longer needing Firstborn help.
Stratagems and Random Buffs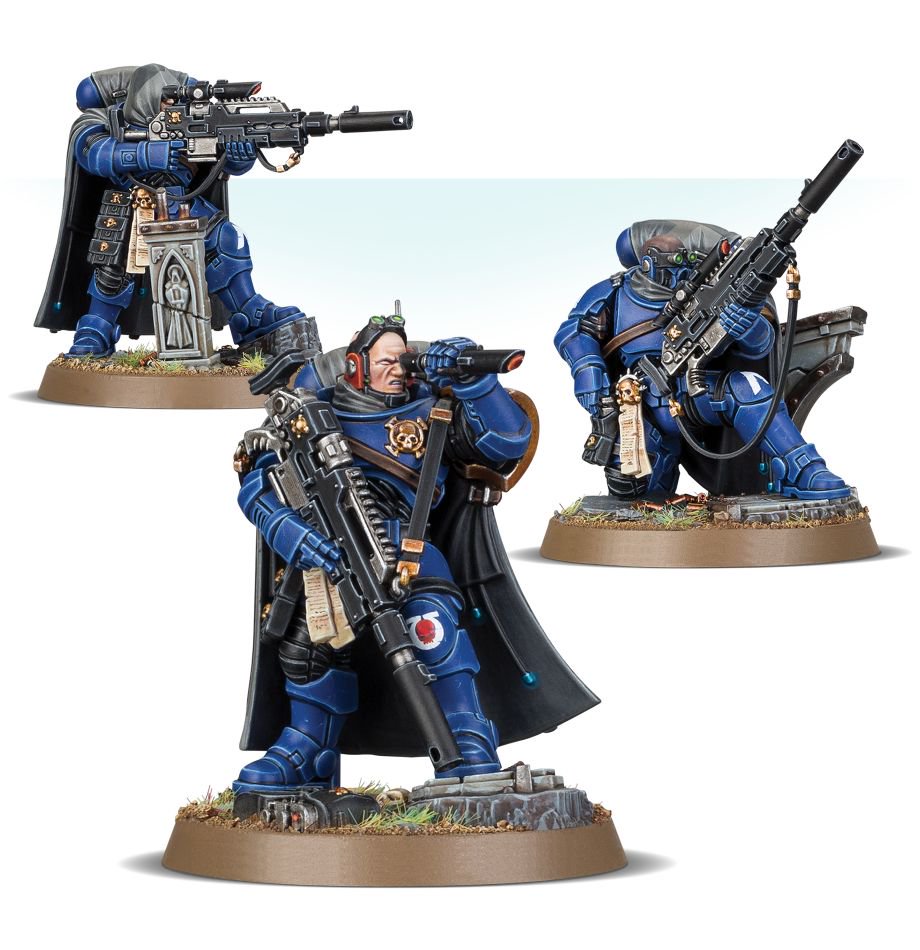 There's been a slow shift in stratagems over the past books, but one thing that's clear is that Classic Marines are losing stratagems, and Primaris are gaining them. Eight stratagems target Primairs only units (or only specific units that happen to be Primaris) instead of 3 that only work on Classic Marine units. This is a clear trend towards supporting Primaris more. On top of that, Primaris units are more likely to have cool special rules than Classic units and are the units that got random buffs, such as Eliminators getting BS 2+.
The Weirdness with Vehicles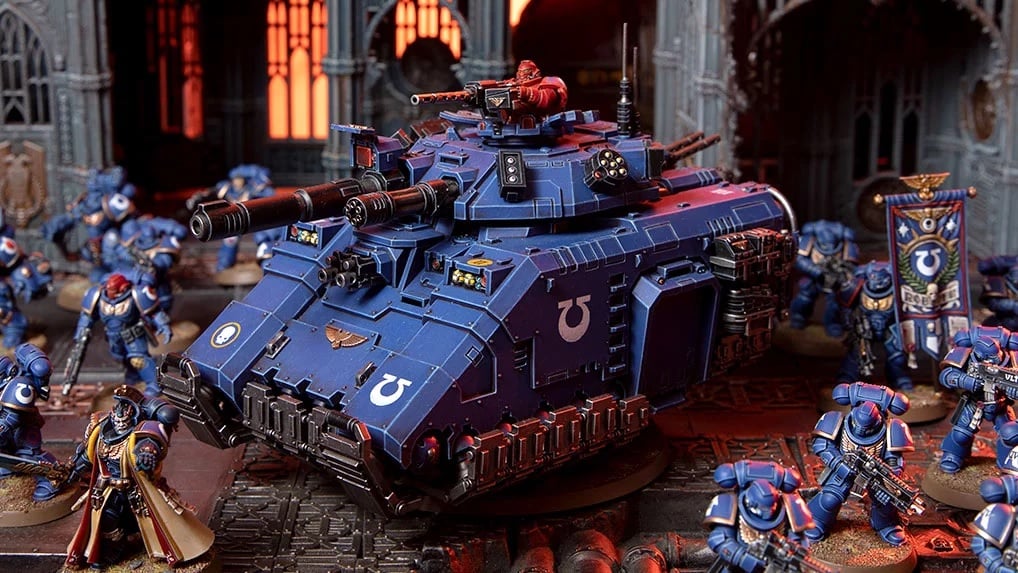 Last week when talking about weird things in the book, I brought up that not all vehicles lost the Primaris keyword. I don't know how this really plays into the Primaris vs. Classic Marine conversation. On the one hand, if we dig into the lore and look to the past, we can kind of figure out what vehicles go in each slot. However, there's a very real argument that some could now be counted as Primaris or Classic Vehicles. Could you include a Stormhawk in an all Primaris force? I'm not sure anything is saying that it's NOT flown by Primaris Marines. If we ended up pulling all vehicles out of the conversation and comparing infantry units, I think it's apparent how much Classic Marines have fallen.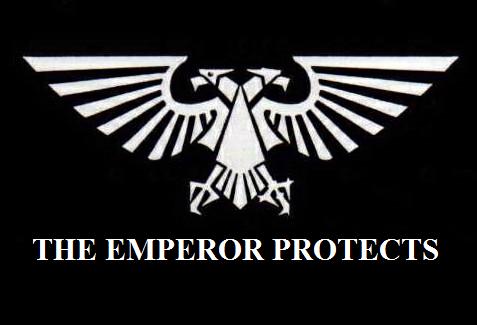 Let us know what you think about these changes down in the comments!