Geekery: 'WandaVision' Pushed to Next Year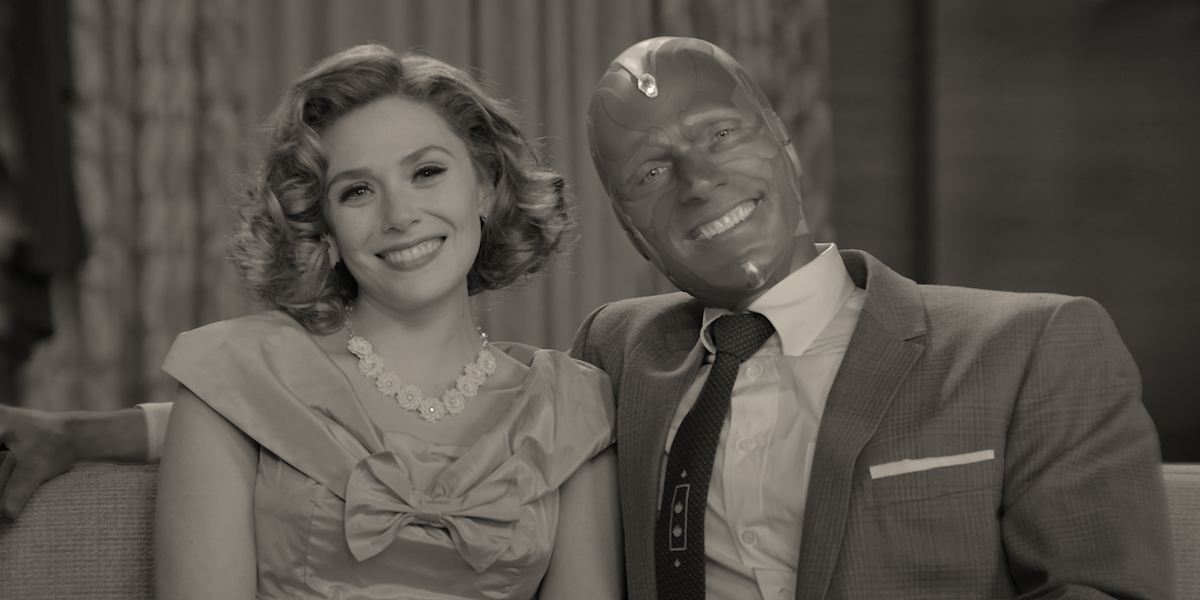 The first WandaVision trailer came with the promise of a 2020 release date – we're going to have to wait a little longer.
I'm a bit disappointed, but the move makes sense. The Mandalorian is still airing and they're premiering the latest Pixar movie, Soul, next month. Breathing room isn't a bad thing. This remains the Disney+ show I am most excited about.
In a recent interview with EW head writer, Jac Schaeffer said that the series is "a love letter to the golden age of television." Part of the goal was to honor the shows that have come before while pushing into new territory. They went so far as to use vintage camera lenses and used camera trick and wires that were used in shows like I Dream of Genie and Bewitched. This paired with visual effects from ILM makes it really unique.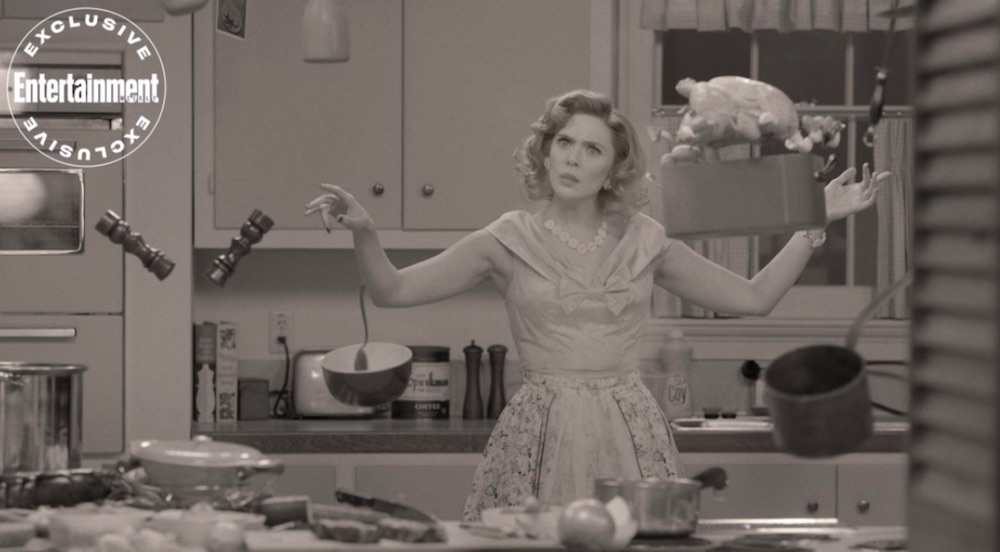 Marvel Studios president Kevin Feige was the one that came up with the concept. He was a big Nick at Nite fan (which explains the Dick Van Dyke Show inspired interiors in the trailer).
"I would get ready for the day and watch some old sitcom because I couldn't take the news anymore. Getting ready to go to set over the last few years, I kept thinking of how influential these programs were on our society and on myself, and how certainly I was using it as an escape from reality where things could be tied up in a nice bow in 30 minutes."
We could all use an escape like that right now, I think.
Subscribe to our newsletter!
Get Tabletop, RPG & Pop Culture news delivered directly to your inbox.
Elizabeth Olsen and Paul Bettany are reprising their roles from the movies and will be joined by Teyonah Parris as a grown-up Monica Rambeau (who you might remember as Maria's super confident daughter in Captain Marvel) and Kathryn Hahn. Schaeffer brought in a diverse group for the writers' room. Given its bounce through time and culture, the show will benefit a lot from different viewpoints and life experiences.
WandaVision premieres on Disney+ January 15th, 2021.