Goatboy here to talk that that GW seminar. New campaign books with rules for brand new codexes! Let's talk.
A nice little gift before we head into Thanksgiving and hopefully with everyone being safe.  I really want to get a chance to play at events next year and see my friends from around the world again.  But this isn't about that – what I want to talk about is why are we getting a Campaign setting with new army rules?  Especially for armies getting new books in the next few months?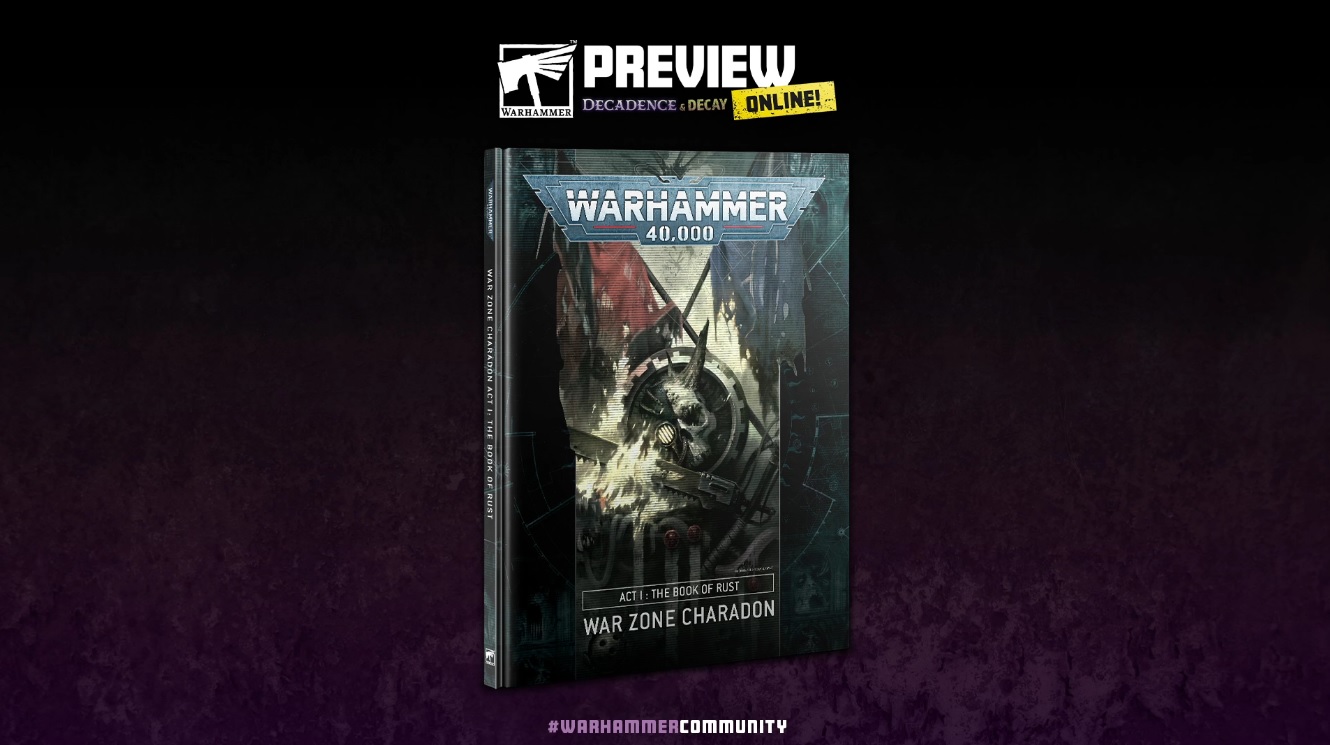 War Zone Charadon
We have all seen how in 9th Edition Psychic Awakening updates get thrown to the wayside as soon as the armies' updated book comes out.  We will get to see how much Death Guard gain and lose when we have their new book festering in our grubby little hands next month.  I was expecting something 40k to come out – but a Campaign book wasn't one of them.  I get the idea of moving the story along and heck I don't mind Campaign books as a whole – but having half of the rules for armies you are just about to ship out new rules for feels, well… really weird.  Now of course I could be wrong – this update could do something different that Psychic Awakening didn't have and move things along the line of Vigilus – so we'll see.
Let's jump into that though – I like new rules like the next competitive player but I don't like rules designed to "fix" something with the book.  I would rather see rules designed to build on top of what is released.  This is why I didn't mind Vigilus as they basically gave us "tiered" style lists with very specific build restrictions.  These are interesting and can breathe some interesting new life in army designs that might not show up with just their normal book.  It also isn't necessarily inventing new units and rather just giving some more options.  I don't like to see Dataslates and other bits in the campaign book as it feels like more bloat coming down the pipe.  We'll see if that is the case with this book.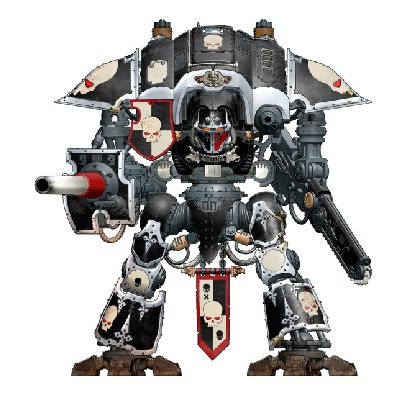 Freeblades
The things that were hinted at in the book all sound neat.  The Freeblade Knight army could be very interesting – but most likely not super amazing on the tabletop.  Knights are in a weird place in that they are no longer the Gatekeeper to a list – and instead more of a weird spoiler.  I think there are armies there but the Knight player – both good and evil – has an uphill battle due to the nature of 9th edition and holding objectives.  The book relies on needing back up to each of their big monsters so having a ton of Freeblades sounds like it won't work as well.  We will see as I could be wrong as the entire list gets objective secured, counts as 10+ models, and lets you get some easy Secondary points.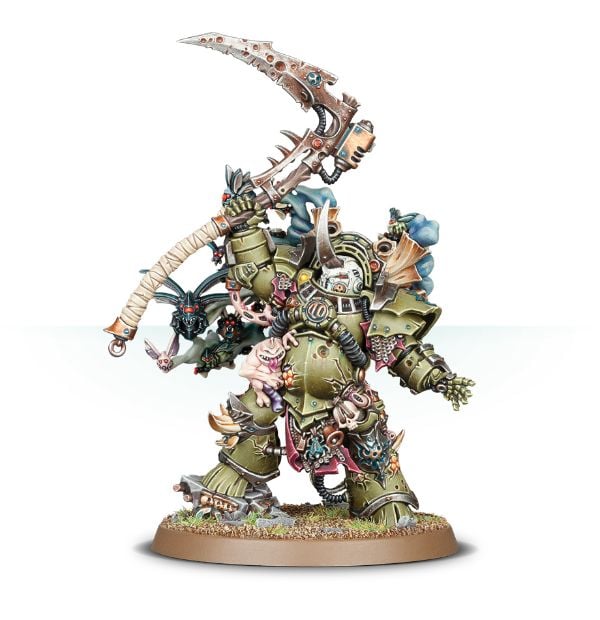 Typhus & Friends
On the Death Guard front, we see the big push to make Typhus interesting.  We all know the old builds were utilizing Pox Walkers or if you go back even further Zombies.  I remember playing a big Zombie based army back in 6th edition so I have fond memories of covering the table in idiots that don't care what happens to them.  I am all for making Typhus important as he is an interesting bad guy that feels like he is just about ready for the big leagues.  We'll see as it comes out but I expect some kind of Pox Walker horde and maybe some kind of shift to whatever new "Death Guard Plague table" we end up seeing in the new book. You know there will be some kind of turn by turn change to the environment with either more damage or some other kind of bonus effect.  We have seen it for Crons and Marines obviously so you know it is coming for the Death Guard.  I got a few more weeks before I get to dive into that new book and the upcoming Blood Angels.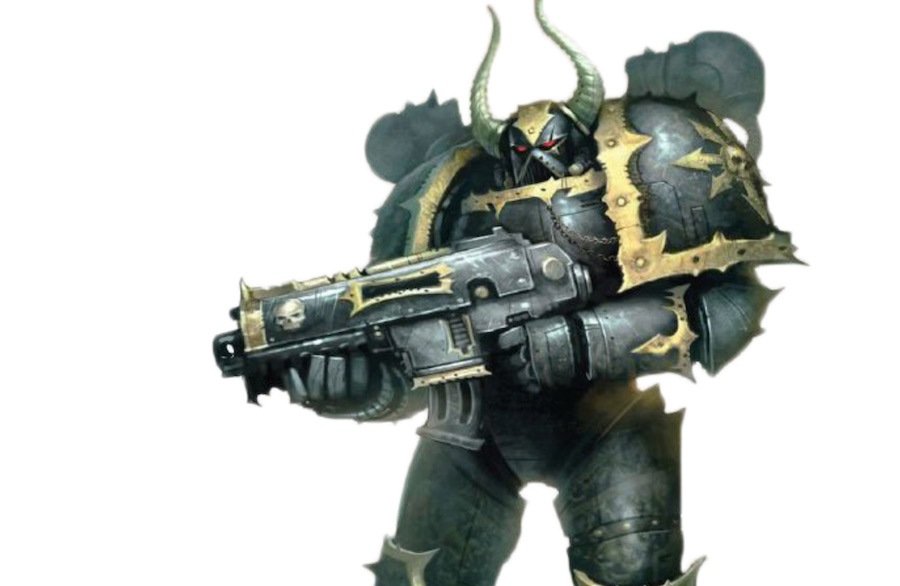 Black Legion
Black Legion also shows up and I am hoping for a few things to show up there.  I really miss the Hounds of Abbadon and think they would be a wonderful addition to the army.  Locked in Chaos Marks, more interesting bonuses, and themed secondary options would be great.  I also hope we have the CSM update by this time with more wounds abound and other fun things.  I am telling you Chaos Terminators are something to look at when they end up finally "growing" up and getting that extra wound.  It is the same with Chaos Bikers too.  Lord I just really want a true new Chaos Space Marine book with much more in-depth Legion rules.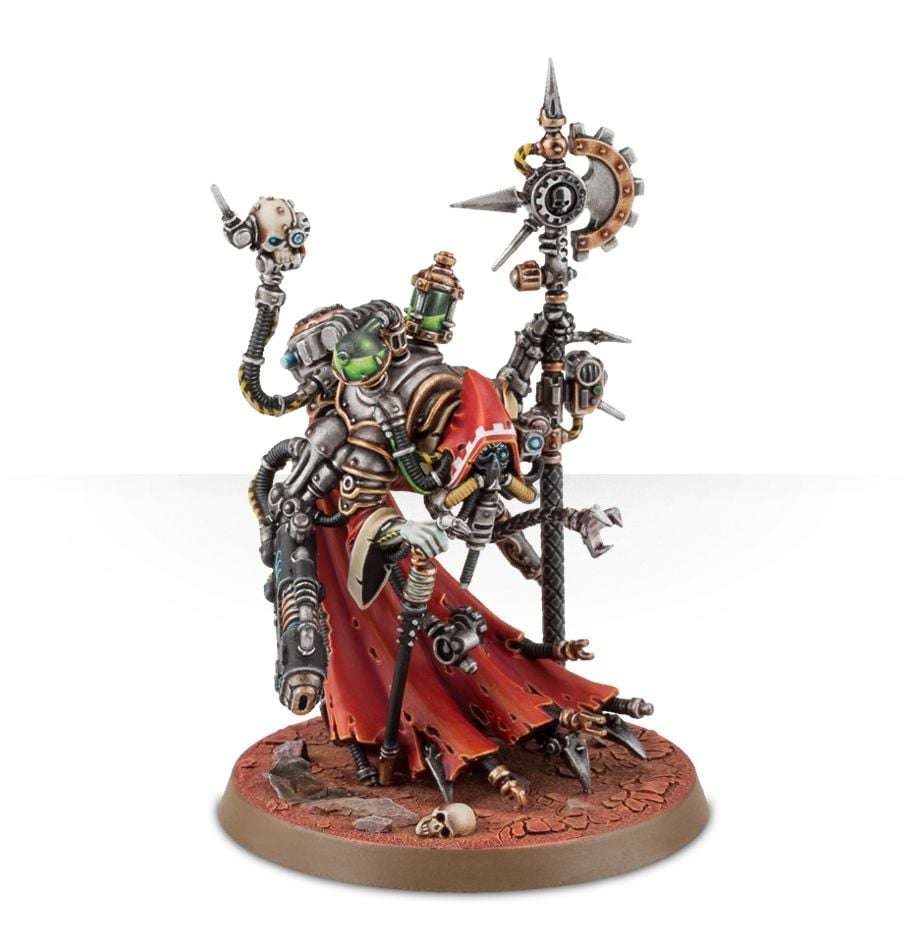 Adeptus Mechanicus
Adeptus Mechanicus just feels like they need to get some Forge World love at some point.  They have so many models there and not having rules just feels like a big "loss" for GW.  I don't need them to be amazing – but having some would at least make a good friend happy.  We can only give him grief for so long before we get upset.  I think this one will be where will see these themed lists come back.  Specialist style detachments seem to fit well within this army and again a nice set of updated Secondaries will get them ready to go.  It is too bad you need the real book, Psychic Awakening, This new book, and heck maybe the Knight stuff.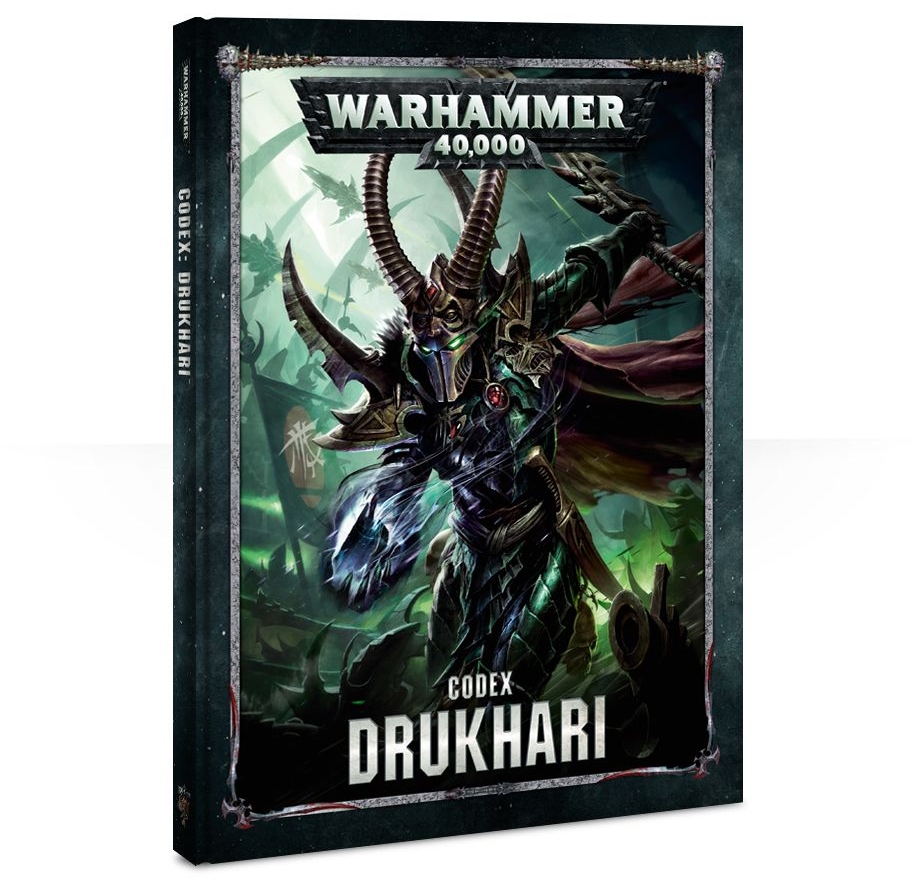 Drukhari
Finally, we have Drukhari coming out as the Xenos book this next year.  This is what I said was coming out to my buddies as we obviously saw Lelith as a previewed model some time ago.  This is one of those books that has a pretty well locked in range that is nice looking on the tabletop.  They also have a lot of themes they can easily build out of from going into the different directions for the armies presented in their society style all the way to having one of the biggest and best baddies in the game.  Do you think will finally see a new Vect model?  Will it be the centerpiece model we all know the army needs?  If we got the Silent King why can't we get the King of Pain?  I know a buddy who would love to have this model again in his mixed Aledari models.  How much do you want to bet Power from Pain has a big shift in this new edition.  The Incubi seem a lot better so there is hope some of the other stuff get a nice boost.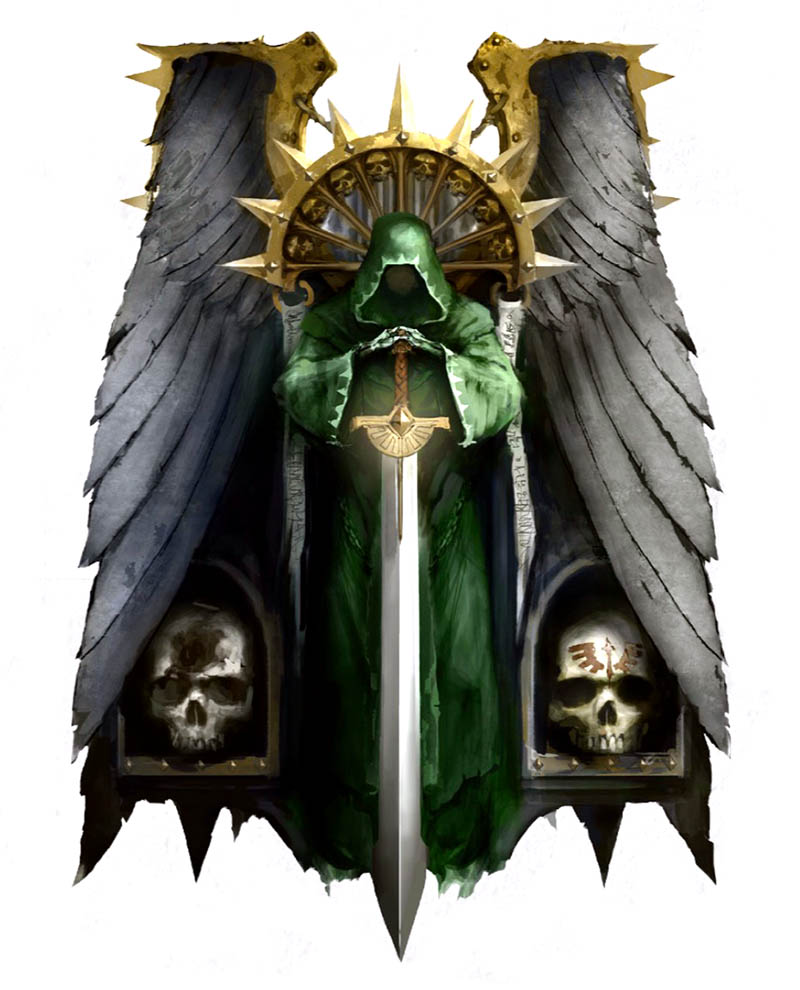 Dark Angels
I am surprised we don't see a Dark Angels update in this book as we saw a new book coming out for them.  I think they got the best of the Index like upgrades so will see how much they shift.  I think pushing into the directions of their "army" types is important with the big thing making Raven Wing important.  I am pretty sure will see the new speeder show up there and I have hopes will see some kind of new version Talonmaster option.  The only fear is that if he gets too many wounds he can't nearly hide as well – but will see.  I always have a soft spot for biker-based armies and while I am not nearly the super fan of Dark Angels that I know a ton of people are of it would be nice to see them brought into line like the Space Wolves, Death Watch, and upcoming Blood Angels.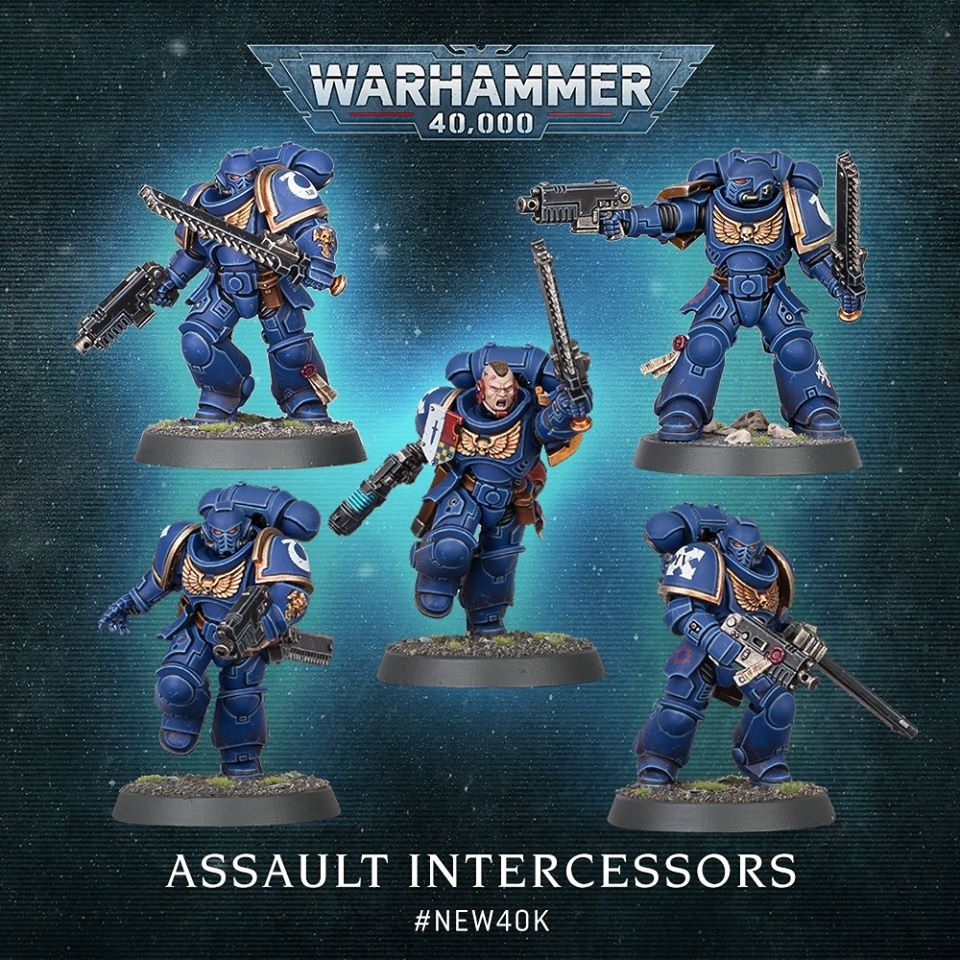 Charging right into my checkout basket!
I wish we saw some more new 40k models as there is still a bunch of interesting stuff laying around.
What are you most excited about in this new year of 40k?  Are you excited to see some major events coming later next year with the upcoming hopes of a Vaccine and getting out of this home bound time?