Painted Oathmark Elf Light Infantry – Rangers Showcase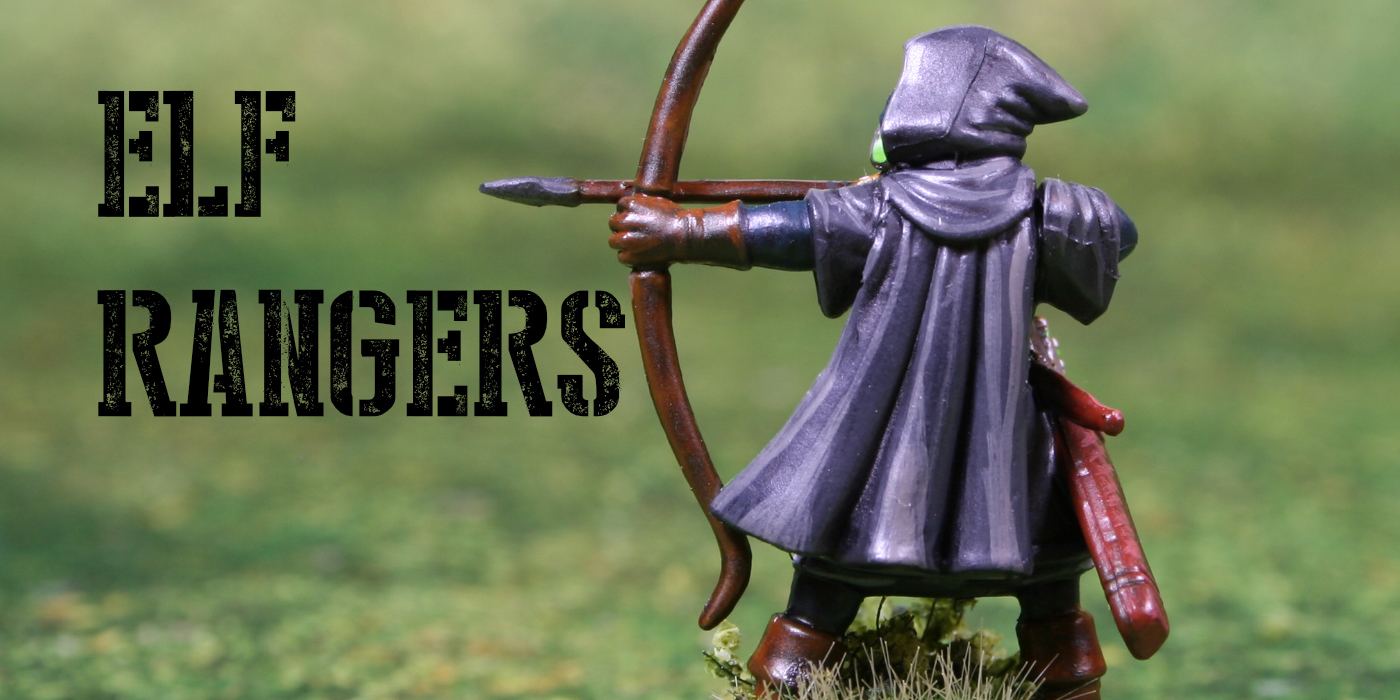 Like Rangers? How about Elves or Assassins? Well, in this post we are going to take a look at some new Oathmark Elf Light Infantry models painted as just that.
North Star Military Figures makes these miniatures for Osprey Games newest Mass Combat game – Oathmark. You may have already seen the review of these Elf Miniatures here on Bell of Lost Souls. Now, we admire how they look when a real expert paints them.
I made these miniatures up as Rangers and handed them to a talented individual to see how they would come back once painted. Today's painter happens to be Les Mandeville of Underground Painter's Desk. He is a commission painter and I think you will agree that his Oathmark Elf Rangers look fantastic!
The Painted Miniatures
Overall, these are some fantastically well-painted miniatures. What do you think?
Wrapping it up…
Thank you for checking out these pictures with me. Les did some excellent work with these paint jobs. I gave him free rein to paint and base them however he pleased. Regardless, he painted a demo mini, sent a picture, and asked if I wanted the rest painted the same way. I instantly said yes. A nice touch. It seems simple, but not all commission painters I worked with sent me a picture to ensure I was happy with the colour scheme.
If you are interested in getting in touch with Les, he works out of Underground Painter's Desk in Brampton, Ontario, Canada. A big thank you goes out to him for painting these models up for me. He painted ten of them, so this post is a small sample of his work. I have more images of them on my personal site and a section showcasing more of Les Mandeville's work.

Read more about great Indie and Historical games on my site!
Must Contain Minis is my personal reviews, showcases, and battle reports website where I look at mostly Indie and Historical Games. Mainstream games and products also enter the mix. You can also follow me on Social Media. I am very active on Facebook and share posts of a wide variety. I upload my best pictures to Instagram and am also on Twitter. Oh, I am on YouTube now too!
My aim is to promote gaming with companies outside of those that already dominate the gaming market.
Subscribe to our newsletter!
Get Tabletop, RPG & Pop Culture news delivered directly to your inbox.