RPG Accessories: Dice That Look Like Autumn Feels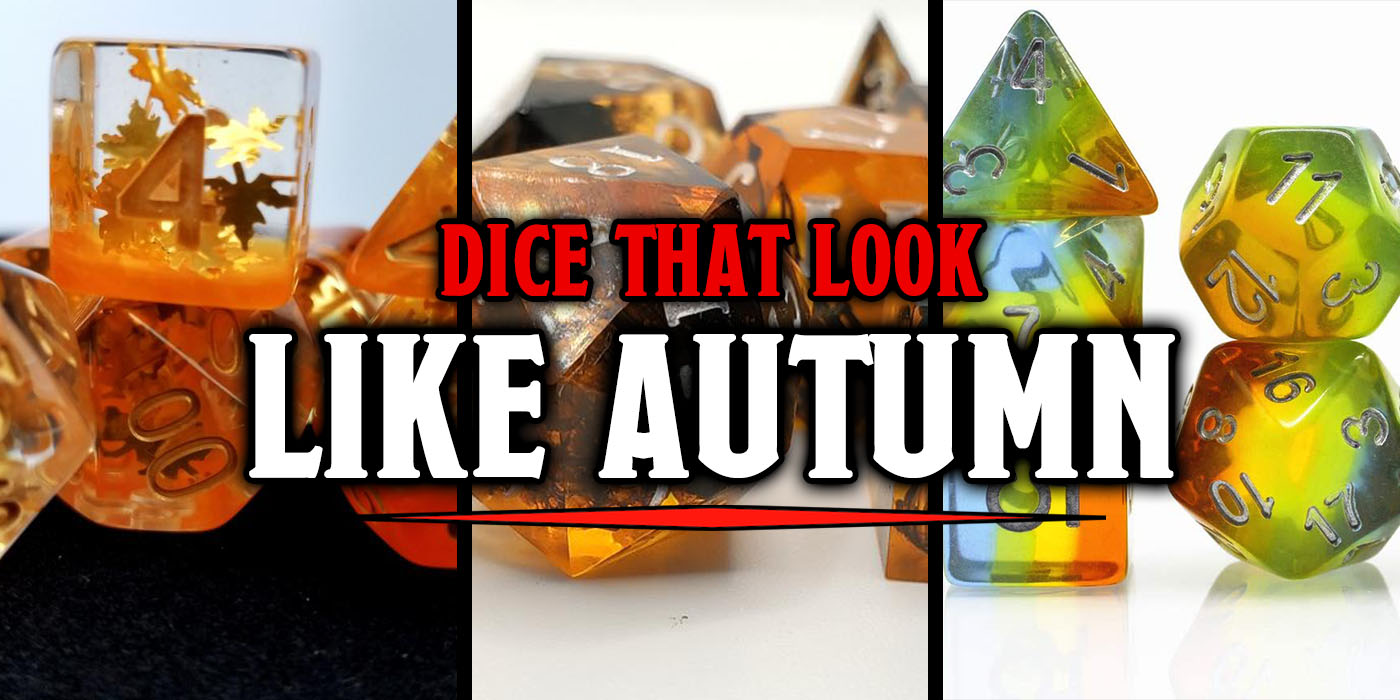 Between falling leaves, warming up by the a firepit, and eating way too much food, Autumn has a very specific look and feel, and I think these dice do too.
The shades of orange and gold and tiny leaf glitters are exactly what I wanted to see when I went in search of autumn dice to feature. To me, nothing says fall like jumping into (or I guess raking up when I got older) big piles of crunchy and colorful leaves and this set captures that feeling of sitting in class and watching a new leaf float lazily down to the ground.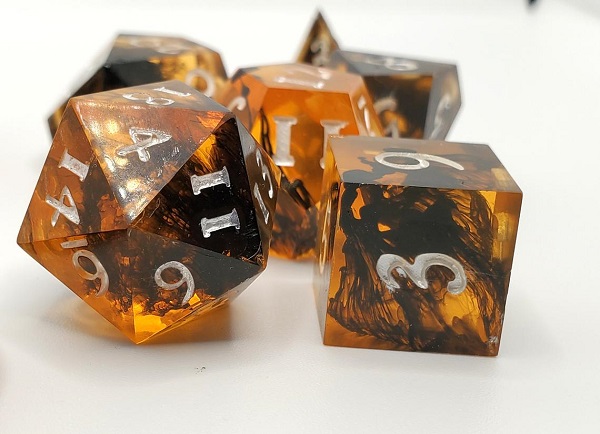 Are these a little spooky? I guess. Is Halloween over? Sure, if you want to be the no-fun police. But something about this set feels very quintessentially autumny to me – like the exact feeling of everything getting colder and darker despite all of the pumpkin pie that we're cramming into the season. And it's a lot.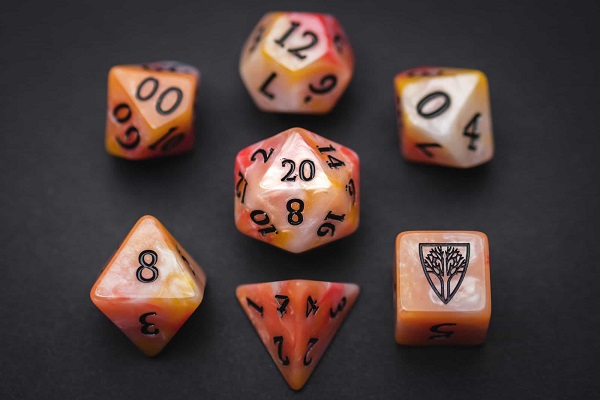 You know Wyrmwood. Everybody knows Wyrmwood. They make beautiful dice and dice vaults and while this is designed to look reminiscent of koi fish, the reds and oranges are a beautifully subdued series of autumn colors. The milky colors make it a little less vibrant than some of the other sets, but I think that may give these dice the most captivating color scheme of the collection.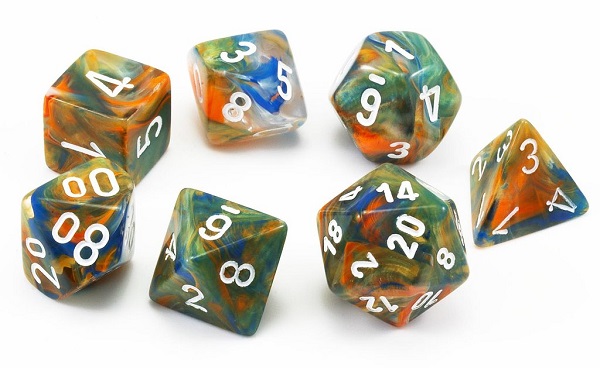 This set is fun. Sometimes we forget that leaves aren't all red and orange when it's time to fall. There's green mixed in there, there's brown, there's the sky poking through where the branches are mostly bare. People drive up to New England to go "leaf peeping" for this exact collection of colors and they're lovely.
Subscribe to our newsletter!
Get Tabletop, RPG & Pop Culture news delivered directly to your inbox.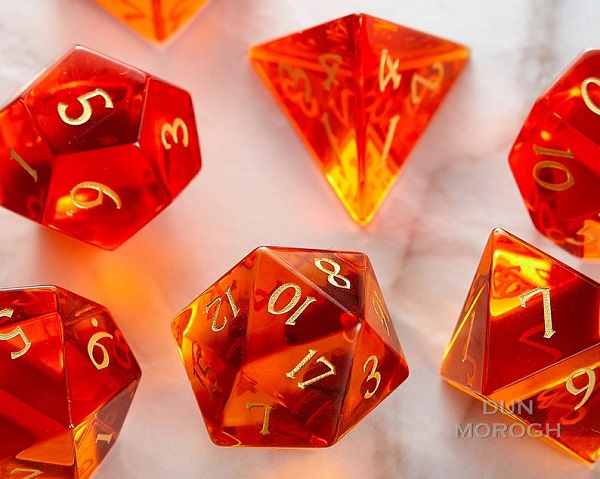 Despite the bright reds and golds, these dice don't remind me of leaves like the others do. This set reminds me that we haven't used our firepit yet this year and the weather is officially perfect for it. This set looks the way dusk did just a few days ago. These gemstone dice remind me of fire in a really soothing and purposeful way; like it's time to make some mulled cider and break out the marshmallows.
What are your favorite autumn time dice? Are you a fan of the leaf-shaped floaters, or do you like your dice more gemstone-like? Are any of these making your wish list, or are there other dice you wish I had featured as well? Let us know in the comments!
Happy Adventuring!