RPG: Both Commander Shepards Will Play Mass Effect Themed Blades In The Dark – Streaming Tomorrow
Tomorrow, for a special N7 day one-shot, Jennifer Hale and Mark Meer join Austin Walker for a Mass Effect themed one shot of Omniblades In The Dark.
Is it possible that you've somehow never heard of Mass Effect? It was a groundbreaking video game RPG that helped redefine the genre, yet again. Some consider it peak BioWare, with its focus on a team of allies heading into adventure, but with the added wrinkle of the player character being fully voiced–and referred to by name by their companions.
If you by now haven't heard the story of Commander Shepard and her battle against the Reapers, then you are missing out on some of the best sci-fi RPG gaming out there right now. And you're in for a treat, because with N7 day around the corner, N7 being both November 7th and a meaningful designation in Mass Effect's world, you can grab the whole thing right now.
But for fans of Mass Effect both new and old, there's a special treat tomorrow. Austin Walker, legendary GM of Friends at the Table and host of Waypoint Radio, will be running a special streamed game of BioWare's own hack of John Harper's game of scum and villainy Blades in the Dark. BioWare's game is fittingly titled Omni-Blades in the dark, and it's going live at 2pm PST tomorrow.
Join us this Saturday for Episode 1 of the BioWare Base online, featuring a special N7 Day table-top RPG "Omniblades in the Dark" with GM Austin Walker and a special cast of players. Episode starts 1pm PST with developer interviews, game starts 2pm PST. BioWare Twitch channel. pic.twitter.com/72KEkONmWa

— BioWare (@bioware) November 5, 2020
If you have been sleeping on Friends at the Table, you're missing out on the best RPG actual play podcast out there right now, and you should do yourself a favor and get to it. Forget Critical Role, forget the Adventure Zone, forget Not Another D&D Podcast. Friends at the Table will make you excited for and then sad about a sci-fi Riff Raff with a laser grille who just wants to print a printer at the Kinkos.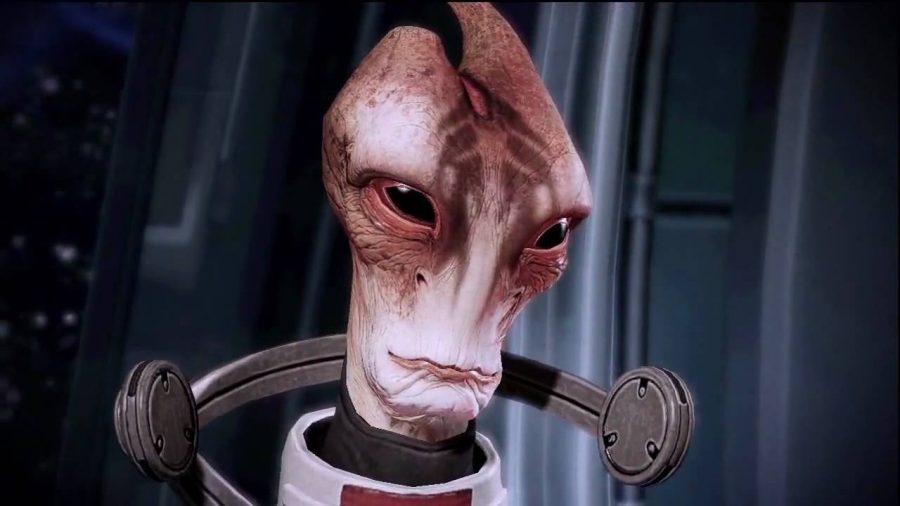 Of course that's just one moment of their storied episodes which span fantasy, cyberpunk, sci-fi, and beyond. So that's reason enough already, but look at this cast announcement.
Subscribe to our newsletter!
Get Tabletop, RPG & Pop Culture news delivered directly to your inbox.
Meet the cast of players for our N7 Day table-top RPG "Omniblades in the Dark", hosted by Austin Walker! Join us tomorrow on the BioWare Twitch channel for Episode 1 of the BioWare Base. Developer interviews at 1pm PST, game starts at 2pm PST. pic.twitter.com/SFVdYVJim1

— BioWare (@bioware) November 6, 2020
Both Commander Shepards are going to be playing this, taking on very different roles in the Mass Effect world. It all happens in Omega, and it looks to be right before the events of Mass Effect 2. I cannot wait for this, so be sure and tune in tomorrow at 1pm PST–you won't wanna miss out.
Now to see if I can get Garrus to finally finish those calibrations