Mando's ship now comes with Baby Yoda, an escape pod, carbonite encased bounties, and two more bonuses have been revealed.
The first HasLab project was a massive recreation of Jabba's sail barge, the Khetanna.  They've followed up with pitches for full-sized Cookie Monster (failed, sadly), Unicron, a Sentinel from X-Men, and HeroQuest. With the platform proven, they turned back to Star Wars – with a 30″ long, super detailed Razor Crest.
The campaign is funded with several unlocks secured. There are only 7 days left – so if you want one, get your pledge in.
Vintage Collection Razor Crest –

$349.99
Star Wars: The Vintage Collection Razor Crest vehicle
3.75-Inch The Mandalorian Figure in Beskar armor with a one-of-a-kind soft goods cape
This crowdfunding project will run until November 9th, 2020
The project will begin shipping around Fall 2021.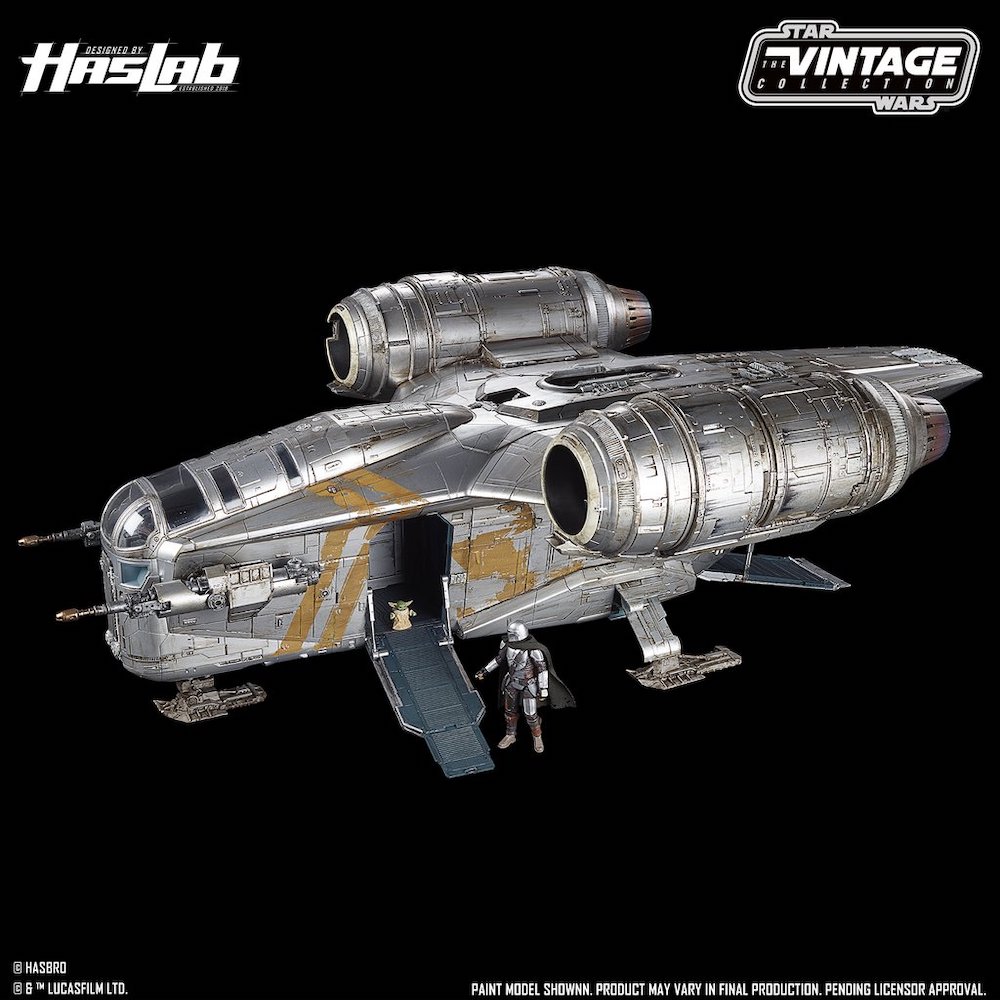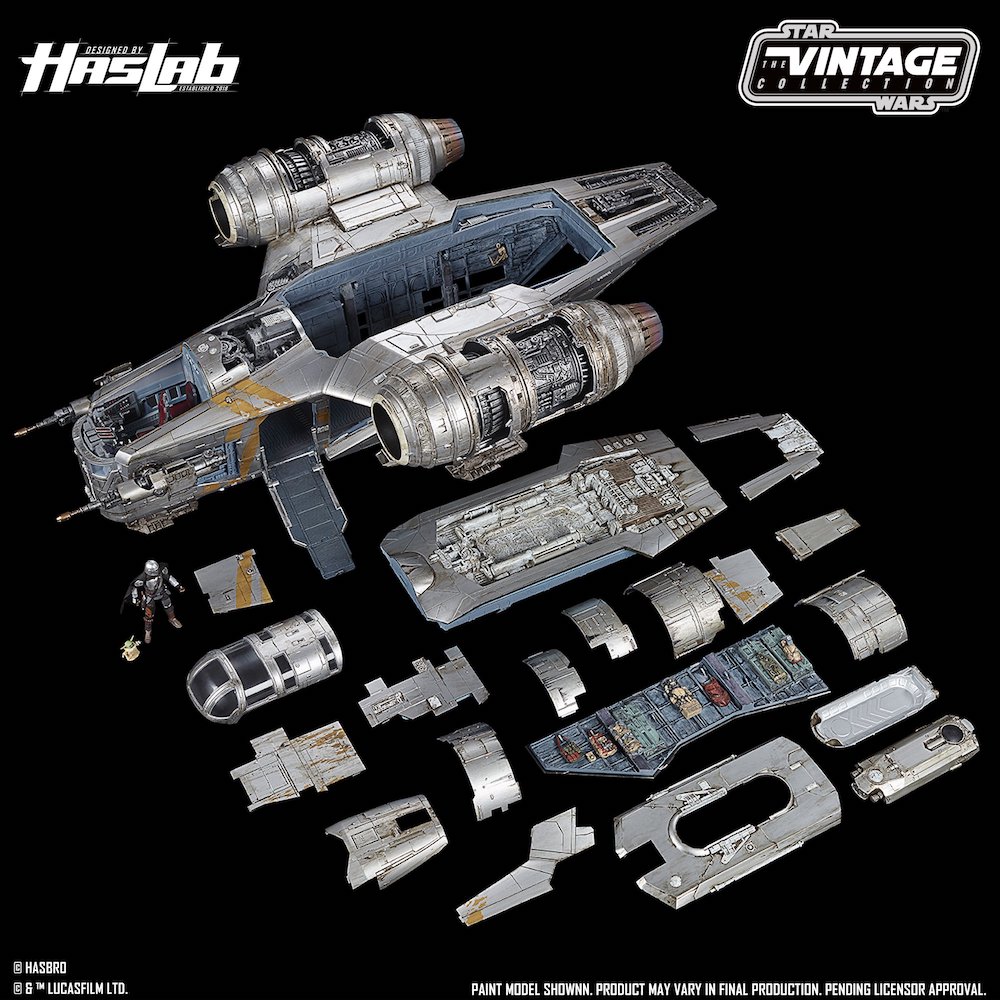 This is one of the largest Vintage Collection ship to date – it's 30 inches long (with the main cannons), 20 inches wide, and 10.5 inches tall when it's sitting on the landing gear. The ship is fully compatible with 3.75″ vintage scale figs, just like the Khetanna. They've packed in a ton of more details this time.
The cockpit opens to reveal a fully detailed interior with three seats that fit Vintage Collection figures
Detachable engines and removable hull panels
A weapons locker with included removable, show-inspired weapons accessories
A carbon freezing chamber and cargo hold with cargo netting
Opening rear and side doors and lowering ramps
Removable landing gear
Bunk area with space for a figure to hide
Any secured unlocks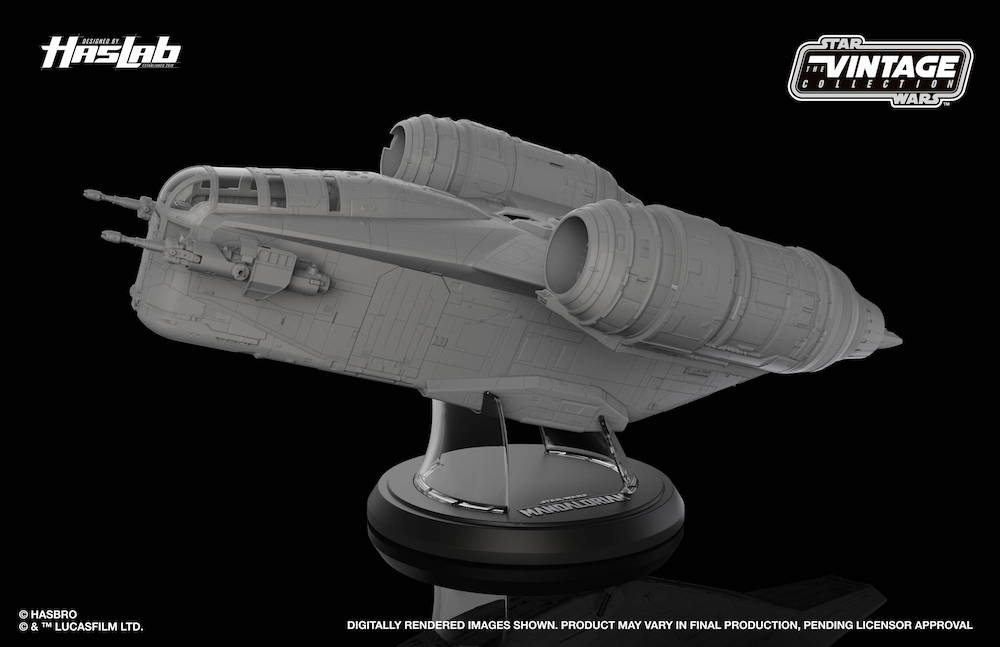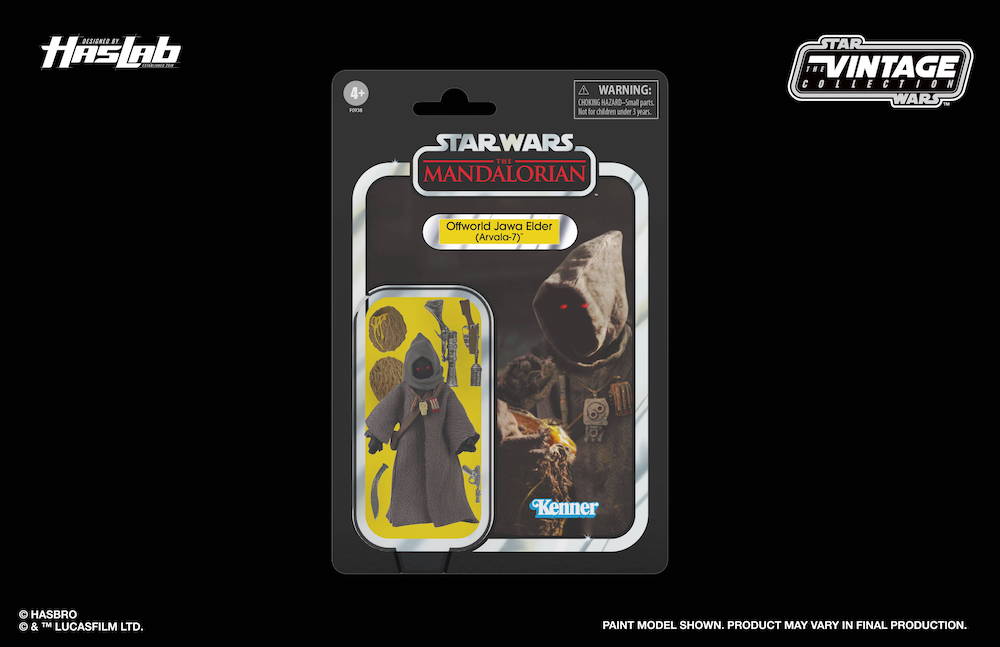 Vintage Series Baby Yoda Unlock – Secured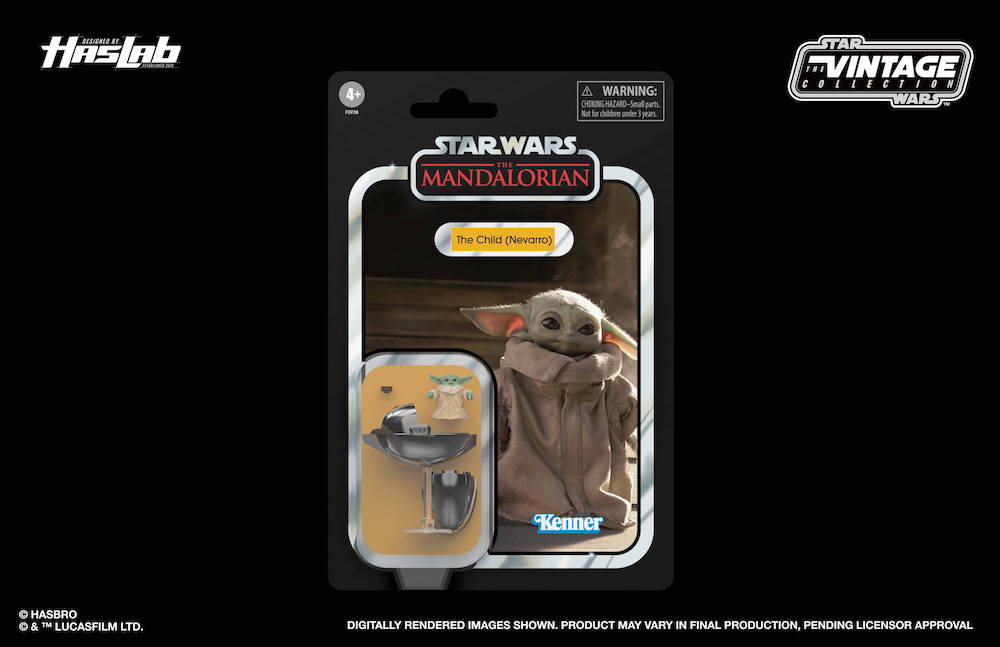 Escape Pod Unlock – Secured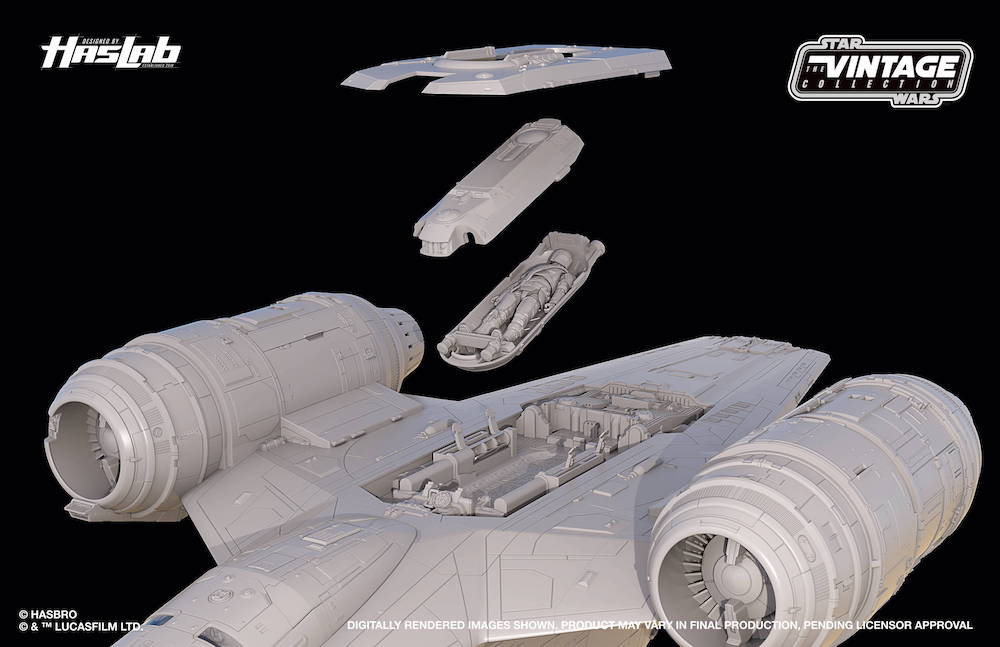 Carbonite Blocks Unlock – Secured