ToyLand: This 'They Live' Alien Wants to Spin Right Round, Right Round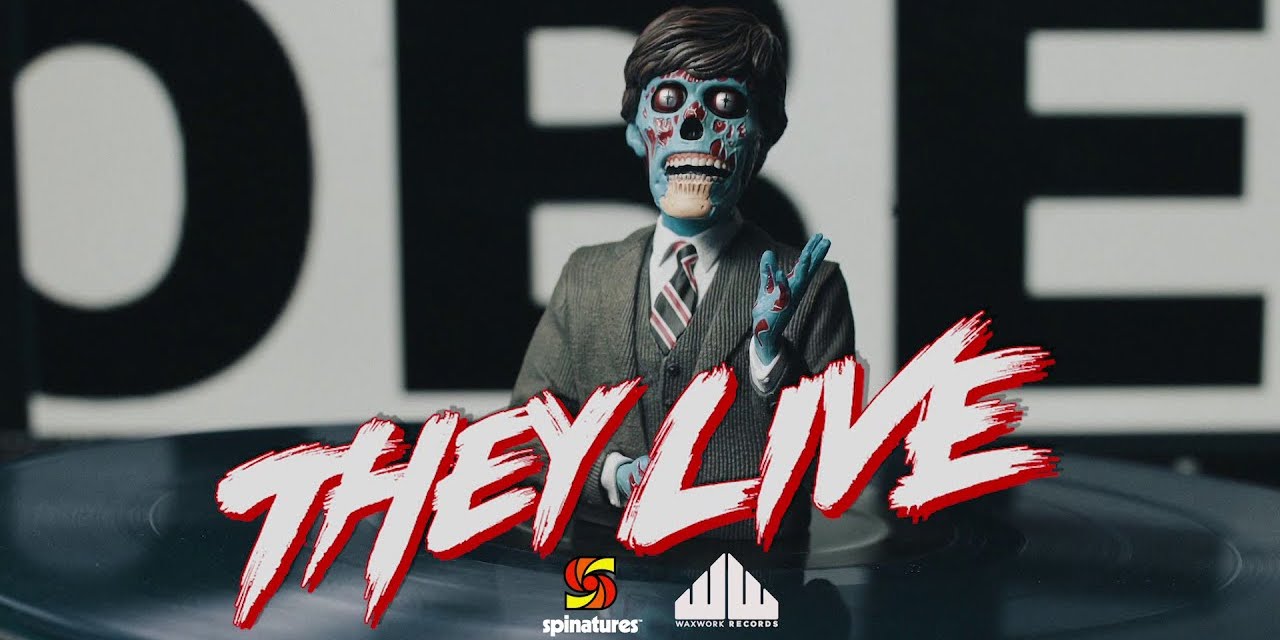 Consume! Obey! Buy him for your turntable!
John Carpenter is a master at using what scares us to make a deeper point about the world around us. They Live uses a fun, action-filled sci-fi premise of a secret ruling class of aliens to dig into consumerism and commercialism. Consumerism and commercialism you can take a part in with this new bust from Waxwork Records.
The Spinatures line is a series of busts that mount on the spindle of a turntable for some added fun. They're lightweight and balanced so they don't affect playback at all. They also make great display pieces if you're not a vinyl fan – just the right size for desks and bookshelves. The price point is also really affordable for something with this kind of detail.
They Live Politician Spinature – $24.00
Waxwork is proud to present our official THEY LIVE Politician Spinature. From John Carpenter's 1988 classic horror film, the politician alien comes packaged in a double window collector's box with new artwork by Robert Sammelin.
Collectible stands approximately 4″ tall
Ships to the United States & Canada only
Ships February 2021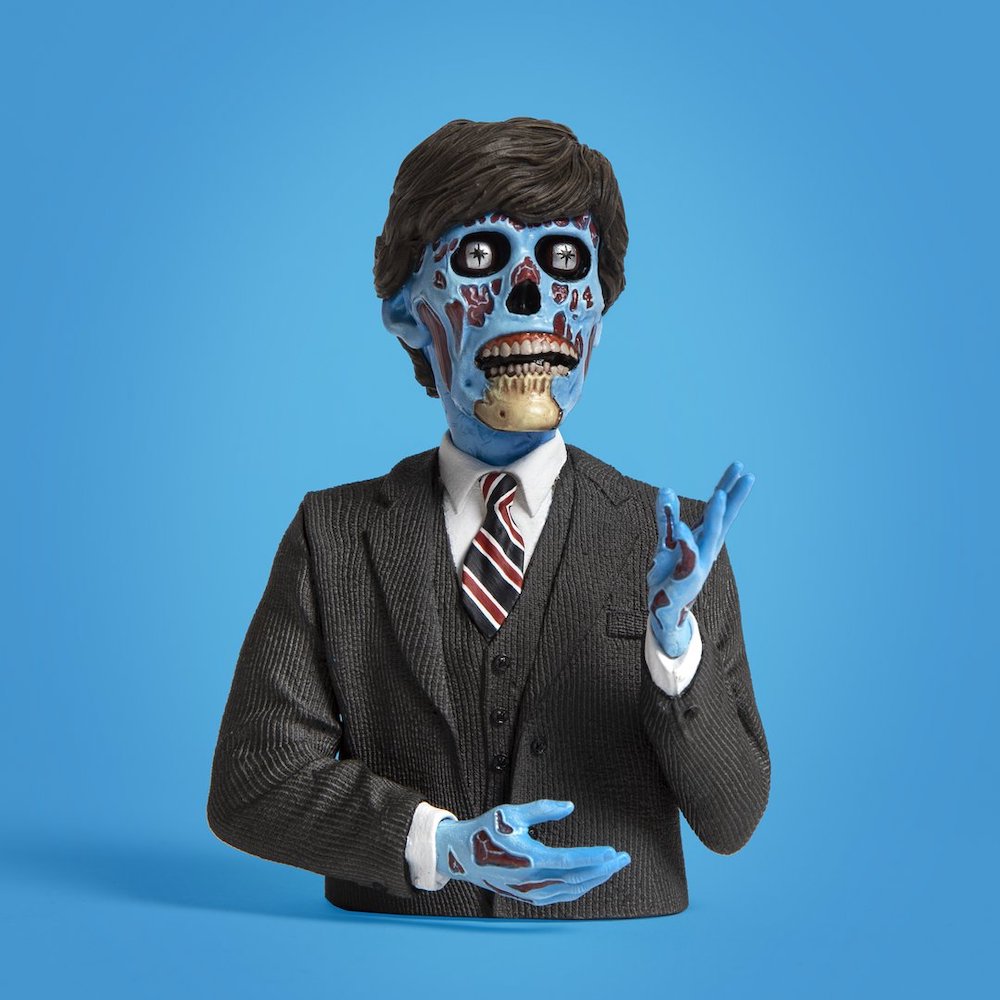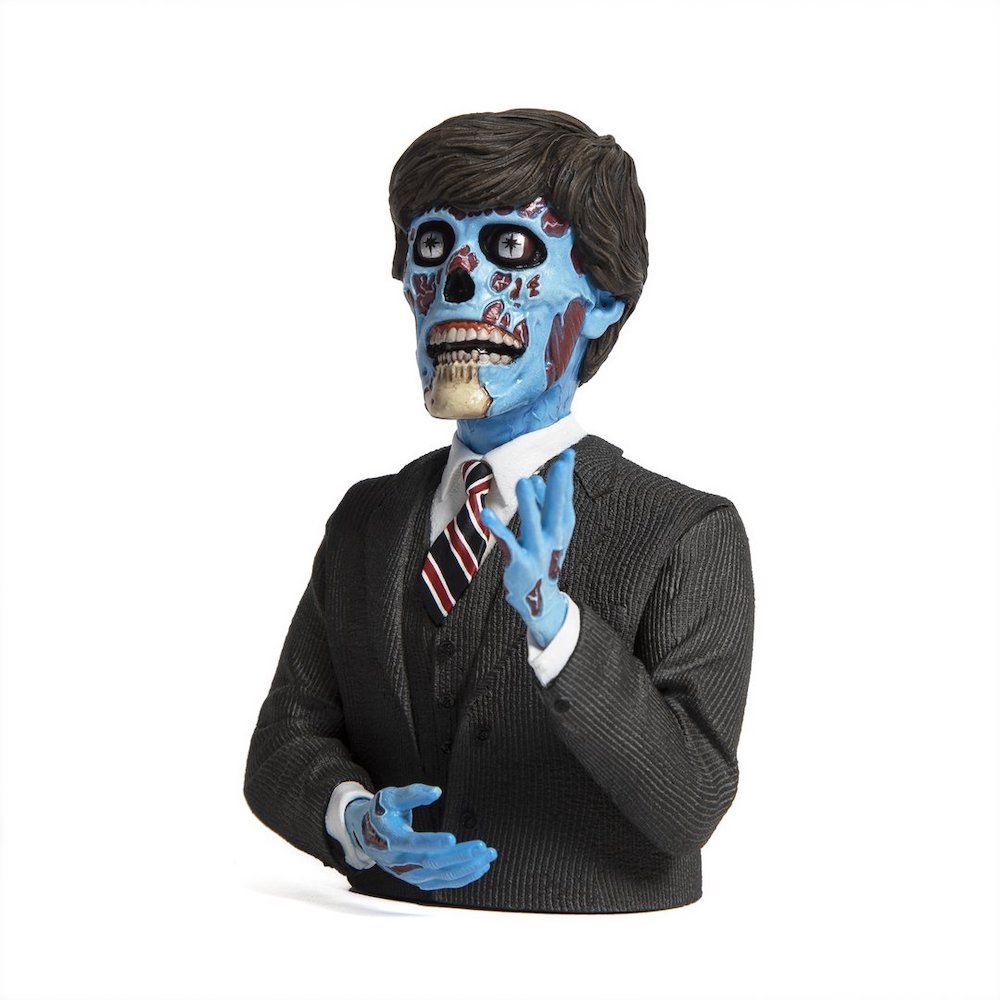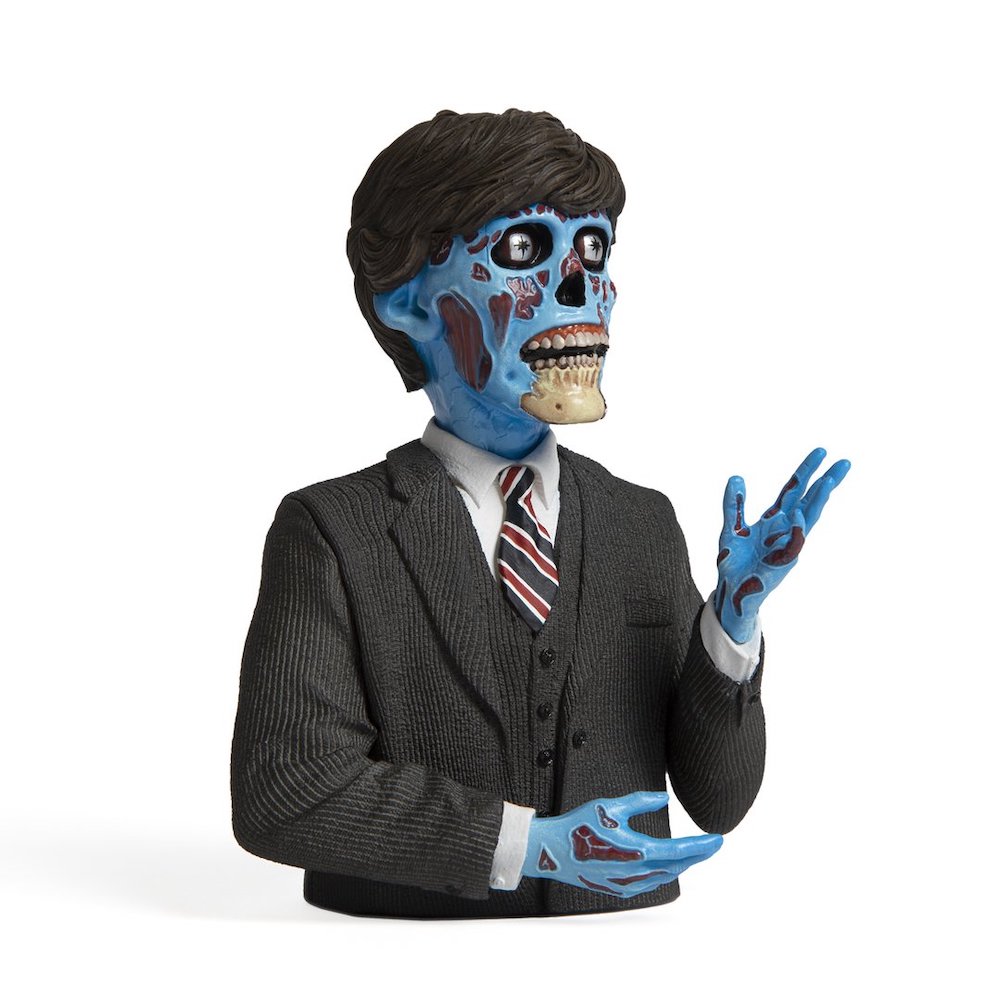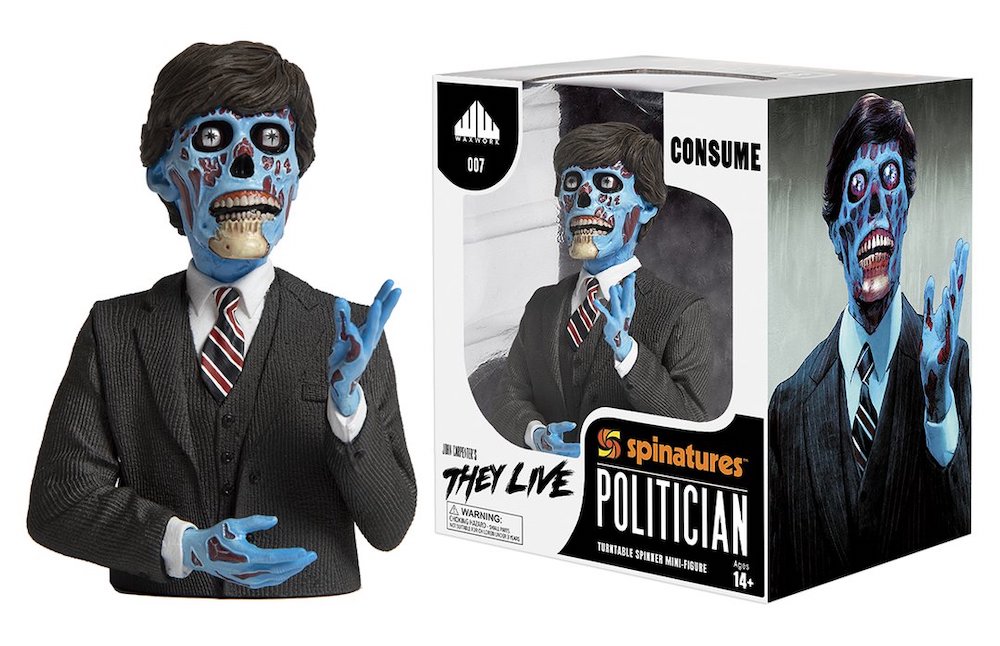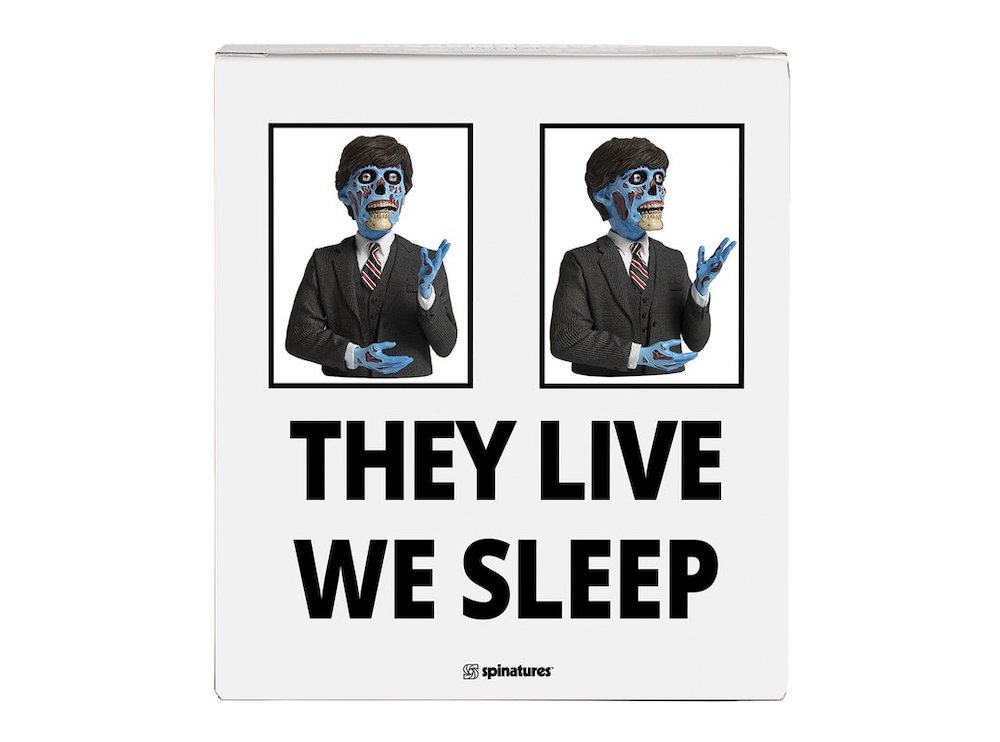 Subscribe to our newsletter!
Get Tabletop, RPG & Pop Culture news delivered directly to your inbox.