Forge World has revitalized their entire range for 9th Edition – except for one glaring holdout. What's up with all the missing Ad-Mech Vehicles?
Imperial Armour is a really exciting book. Overnight it has tamed the wooly uneven rules of hundreds of models and brought them firmly into the game. Some like the mighty Leviathan Dread got nerfed, while others like the Thunderhawk are flying high. While almost 80 units got the axe, they still live on as Warhammer Legends, hidden a bit in the mists of the game, but still playable if you and your friends (or TOs) allow.  But while we were looking through the book and the Legends PDF we saw a giant hole in the ranges.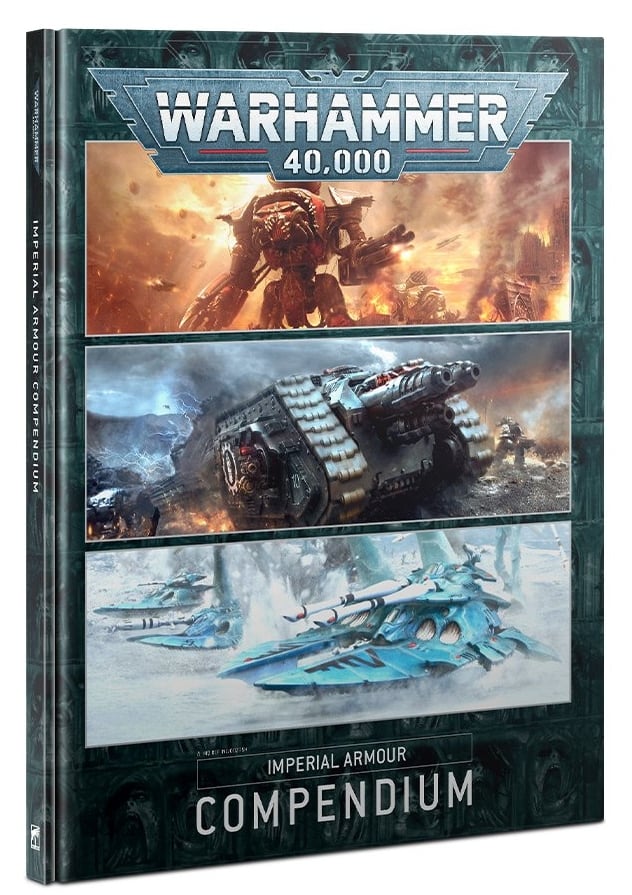 Hello Mechanicum?
The Mechanicum range from 30K is still relegated to Horus Heresy game only. Now, there are a lot of unique 30K units in the game for all the 18 Legions, but most of these are individual squad infantry updates. These are in the big picture, small nuances and minor differences to infantry units. The motorpool of Legion 30K tanks and super heavies such as the Mastodon, Stormbird, and others have long ago made the jump to 40K.
But the Mechanicum range is different. It contains a lot of not only interesting units, but units that are perfect matches for what the Ad-Mech army can use. There are stand-off tanks, heavy transports, super-heavies, robots, and lots of other flavor infantry units. In short, the question is why did all the Legion stuff get pulled over when much of it has a heavy overlap with existing units from the Space Marine codex, while the Ad Mech units got left behind even though they DO offer something unique to the army?
Let's take a quick look through the range of units that are stuck in limbo:

Big Stuff
Ordinatus Ulator – the classic golden age sci-fi sonic blaster. This would be both a cool Codex addon for pure stand-off firepower and is just a beautiful sculpt.
Ordinatus Aktaeus – The super heavy tunneler. A super-heavy tunneling transport heralding all the way back to the Hellebore of EPIC from the early 1990s.

Robots
Vultarax Stratos-Automata – The original vehicle that would be corrupted by Nurgle and become the Bloat Drone (which is in the FW book).
Thanatar Siege-Automata – The big brother of the robot family that would fit in perfectly to back up the Castellans from the Ad-Mech codex.
Castellax Battle-Automata – Medium robots roughly on par with the Castellan for variety.
Dominar Battle-Automata – Medium robots roughly on par with the Castellan for variety.
Vorax Battle-Automata – Creepy, fast, insectoid anti-infantry robots. Yes please.
Scyllax Guardian-Automata – Light melee anti-infantry robots.

Vehicles
Triaros Armoured Conveyer – The default heavy transport for the Mechanicum
Karacnos Assault Tank – Heavily armed variant of the Triaros.
Krios/Venator Battle Tank – A pair of basic cun carriages to blow things up. What's not to like?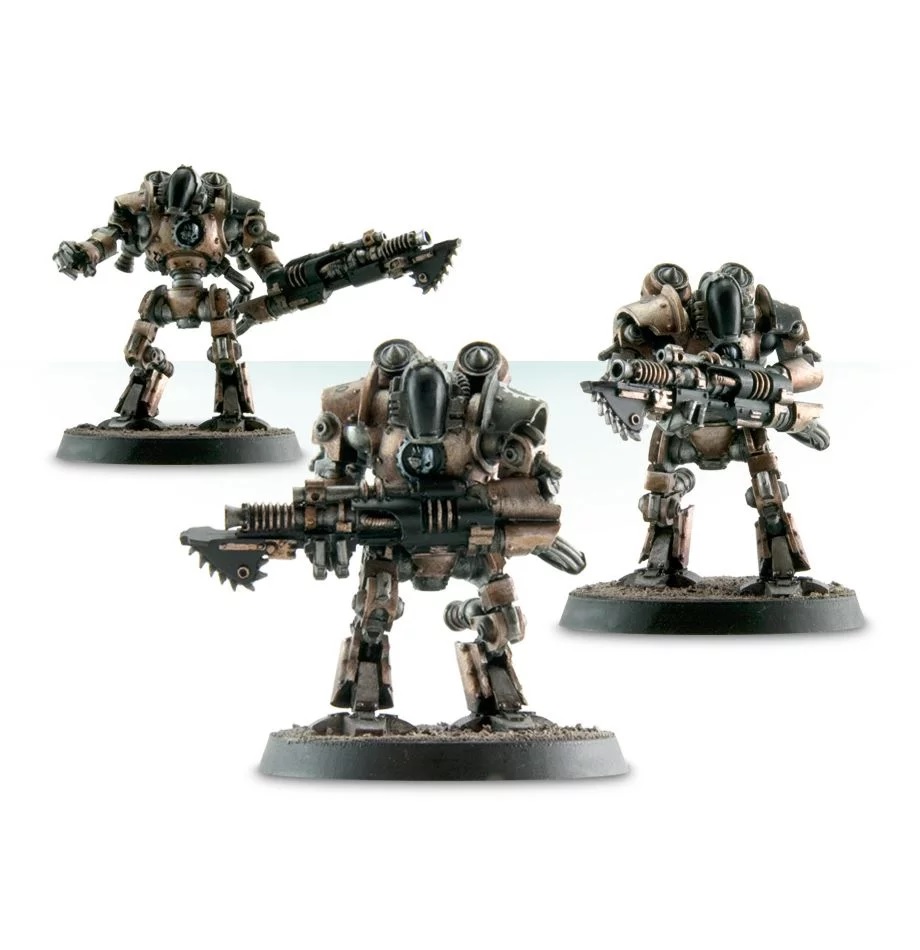 Infantry
Thallax Cohort – Elite Infantry to beef up the Codex range.
Ursarax – Jump melee infantry.
Secutarii Hoplites/Peltasts – Alternatives to Skitarii for variety.
Myrmidon Secutors/Destructors –  Priests dedicated to either melee or ranged destruction.
Tech-thrall Covenant – mass-produced expendable servitors.

Thoughts
These models are still in production and being cranked out for 30k. Forge World clearly made enough of these units to form an entire standalone range for use in 30K. So just as we saw with the Horus Heresy Legion units not every unit in the Mechanicum army would need to come over, to preserve some uniqueness for 30K. But just as a thought experiment we could dispense with the Mechanicum infantry entirely, and any robots that are very similar to the Codex's Castellan and end up with the following units:
Ordinatus Ulator
Ordinatus Aktaeus
Vultarax Stratos-Automata
Thanatar Siege-Automata
Vorax Battle-Automata
Triaros Armoured Conveyer
Karacnos Assault Tank
Krios/Venator Battle Tank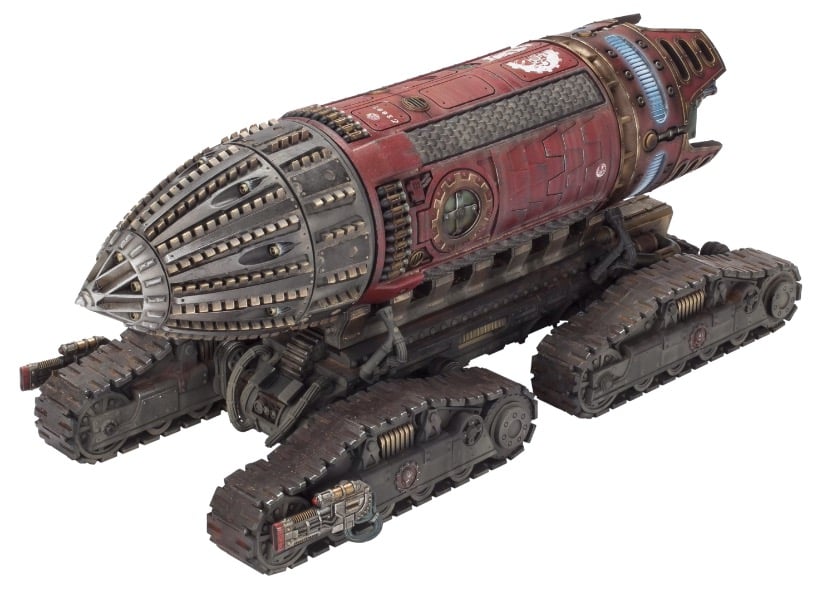 That is a fairly small list spread across super-heavies, tanks, and robots. It would add some real variety and new battlefield ability to the 40K Ad-mech range. It would be child's play for the Design Studio to knock out datasheets for the 8 of them and increase sales. At the very least, I see no reason why GW can't add them to the Forge World Legends PDF, so there is a baseline of rules for them for Open and Narrative Play.
~ Pretty please with an STC on top? Why do you think the Mechanicum range has been passed over for years?