Today let's talk about some winners from the new Forge World Imperial Armour book.
The new and massive Forge World book is out updating a ton of units. This represents a pretty major balance change for units for almost every army in the game. Overall the changes pushed Forge World stuff to be more balanced and less abusable. That doesn't mean that everything did well out of the change, as we've looked at a couple of times. However a number of units did end up better, so today let's look at the winners of this book.
5. Astraeus  
The Astraeus is on the newer end of Forgeworld models and is somewhat unique in being a Primaris unit. As such it's not a surprise that it stayed in the book. We've in fact been expecting this unit to get better as it was a pretty big underperformer before. And the good news is that it did in fact get some buffs. First off its void shields (and void shields on all units) got a rework that simplifies them and adds to the model's survivability.
More than that its secondary weapons got some nice buffs. This remains an expensive tank, but one that can put out a lot of firepower. Depending on how you want to run it, it can have effectively 6 las-cannon shots for anti-tank firepower, or up to 18 d2 shots for anti-MEQ firepower, before you add in the 2 shot main gun. This was also one of the few grav tanks that kept the fly keyword, letting it be a bit more flexible. It's also a great target for the Techmarines Awaken the Machine Spirit ability to make it hit on 2+s. It may not be a hyper-competitive unit, but it's one that might show up here and there.
4. Warboss on Warbike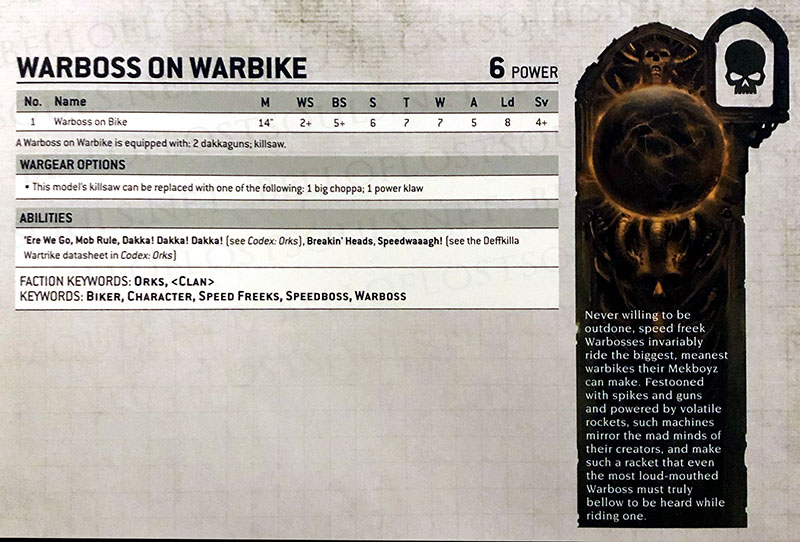 Heeeeeeeeeeee's back! Proving that all legends have a grain of truth to them, everyone's famous legendary warboss has returned. Ork players around the world bemoaned the loss of this, some would say, critical unit when it was removed from competitive play, and GW has sought, in a so-far unprecedented move, to bring it back. With T7 and 7 wounds this guy is a beast, though not THE Beast. He's fast and killy and the perfect combination of brutal and cunning. As a downside, he doesn't have the Waaagh! rule, so if you want that you'll need a 2nd Warboos (oh no), but other than that he brings the pain and is a great tool to have back in the Ork arsenal.
3. Titans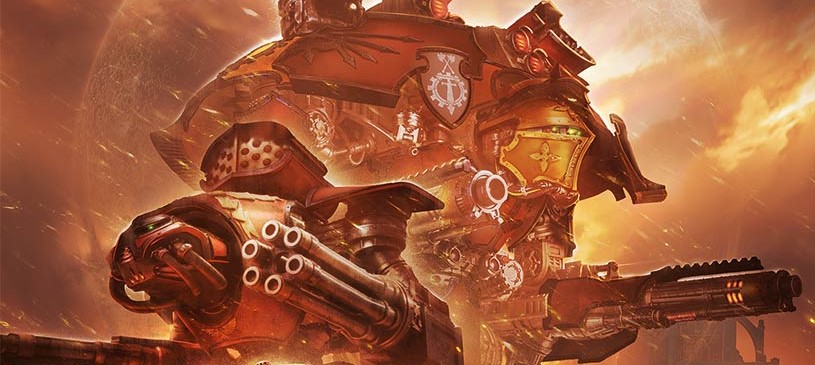 Titans, of pretty much all types, got better this go around. Void shields as mentioned got streamlined which was a nice change. Titan Weapons also got some streamlining in particular with the great addition of blast, and the removal of the rarely relevant macro rule. On the downside, some weapon options, mainly those without models, got removed but that's not always a huge loss. Titans also pretty much across the board got some extra wounds, making them a bit harder to bring down. In particular, the extra wounds and adding blast makes them much better at dealing with common units and less likely to die to a horde of Grots. Are Titans good now? Err… probably not and they still cost more than you can afford in most games, but if you happen to play a big enough game they aren't quite a bad choice anymore.
2. Venatari Custodians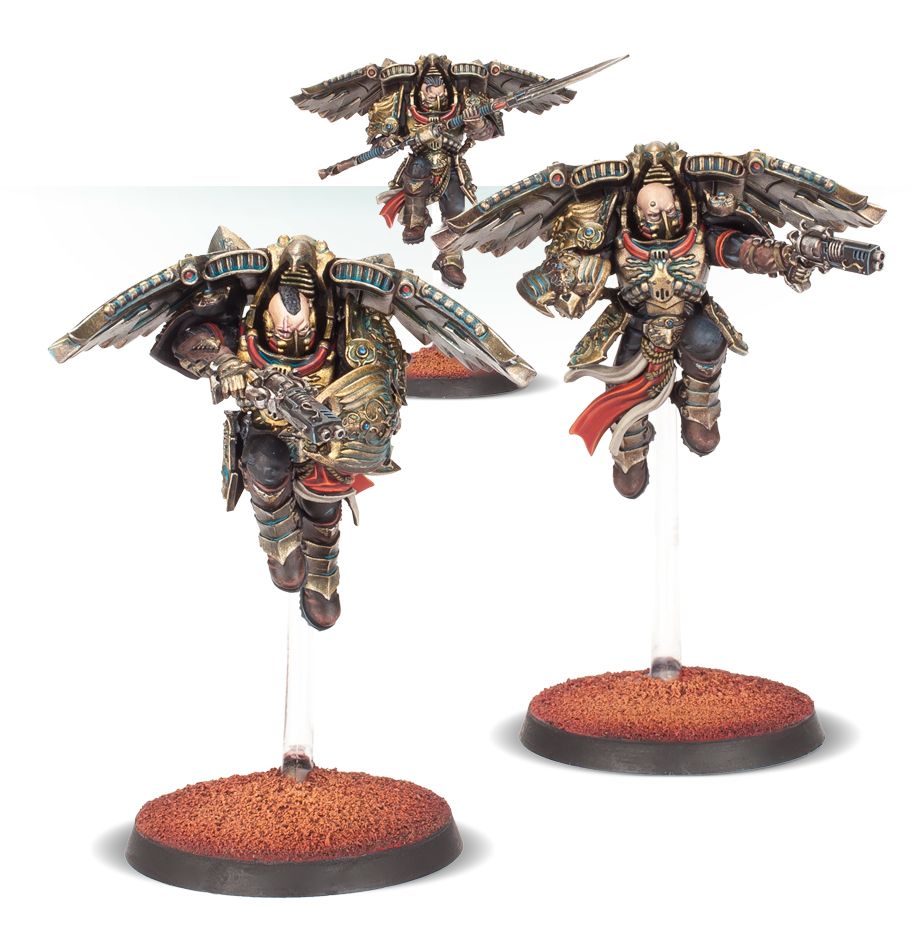 Custodians as a whole are pretty big winners of this book with a lot of their units either getting better or at least not getting nerfed. For an army that draws a lot from Forge World, this is pretty big. One of the big winners here was the Venatari; the jump pack wearing Custodians. One weakness in the Custodian list has normally been speed with only the expensive jetbikes really being a fast unit. Venatari bring a nice mix as a cheaper, but still fast unit, though they lose some toughness. With their new rules, they've gotten even better, with their lances going to a flat D2, which is great, and the Tarsus buckler now giving them a 2+ save, and being 5 pts cheaper than before. The 2+ save is big as it makes this unit more likely to stick around, and get to use its pretty killly weapons. Overall a big win.
1. Terrax- Pattern Termite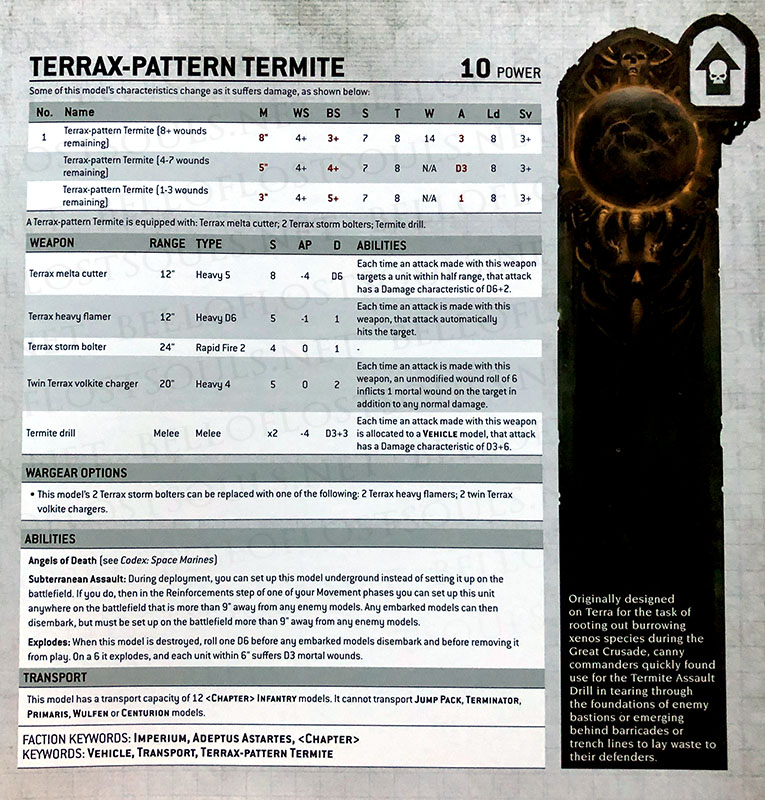 Umm, holy moly this unit got better. The Terrax was already a really good unit in 8th, as it let units, especially those that couldn't normally get a drop pod, deepstrike, and unlike a drop pod was useful afterward. It was good enough that a lot of people thought it would get nerfed, but nope. Offensively it got a lot better with its meltacutter, not only getting the new melta buffs but going from d3 shots to a flat 5, which is crazy. On top of that its melee got better and it got access to better secondary weapons. If all that wasn't enough it gained 4 wounds. At 180 points it's not cheap, but it's as tough, or tougher (with T8 and 14 wounds) as a main battle tank, has firepower equal to some and is a deep striking transport. I'd expect to see a LOT of these in competitive lists for both Loyalists and Chaos.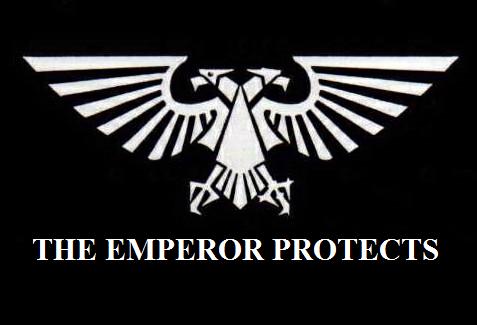 Let us know what you think the big Forgeworld winners are, down in the comments!