Mortarion's right-hand man is back with an updated set of stats for 9th edition. Take a look.
This image from a miniature assembly guide has been doing the rounds this morning. It appears to be from a new repacked 9th Edition Typhus.  It is all over facebook, and various forums.



Updated Typhus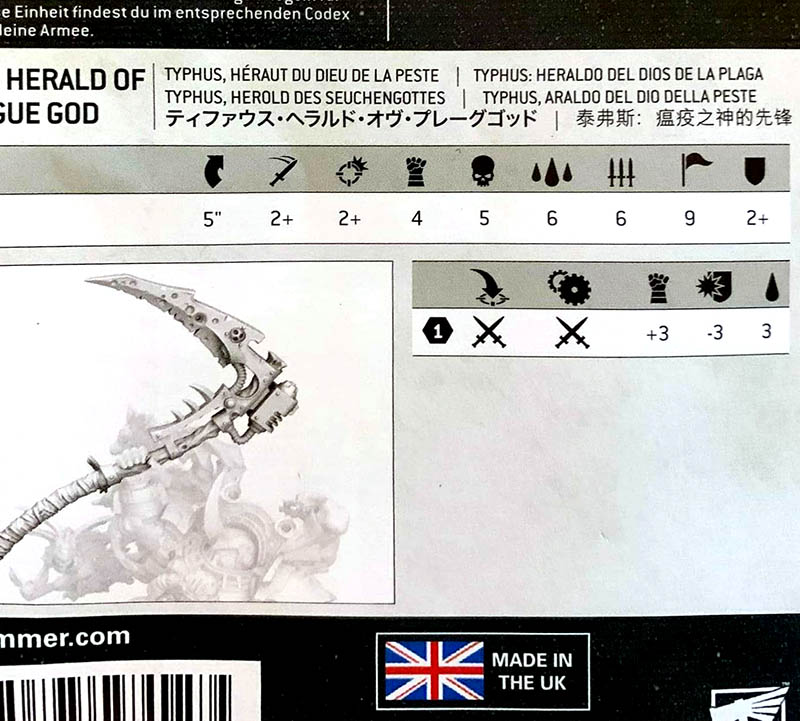 Some items from the updated statlines:
Movement increases from 4″ to 5″
Attacks increase from 4 to 6
The Destroyer Hive weapon statline is missing.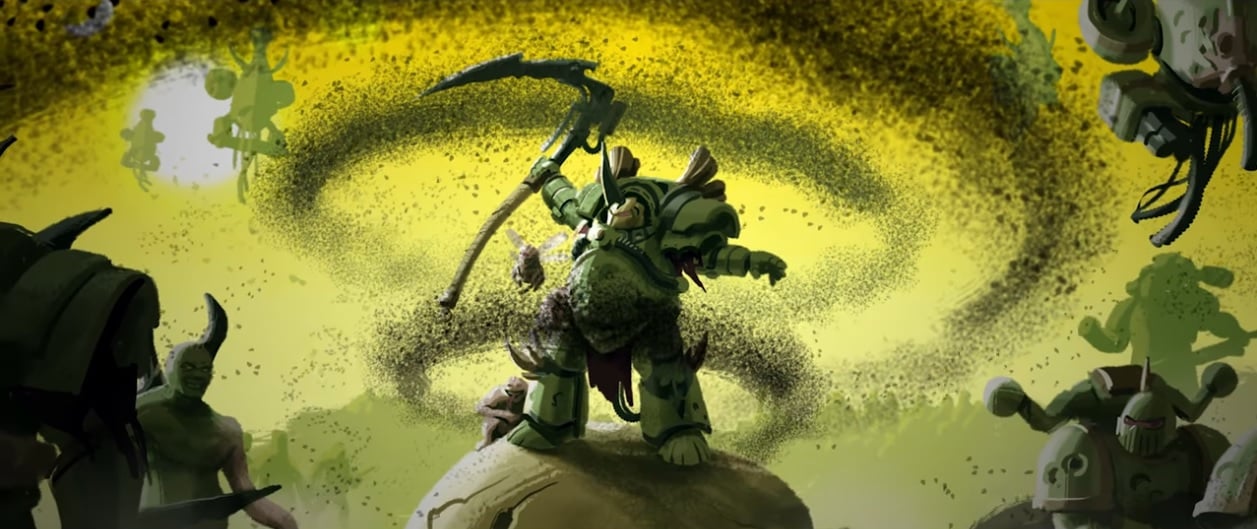 Notes
We all are awaiting the increased +1W to all Death Guard which will be a game-changer. The rules additions the Death Guard got in Psychic Awakening were potent indeed, so hopefully, these will mostly be worked into the new codex. It sure looks like Typhus is getting a bump in the lethality department with the +2A. The Destroyer Hive statline is missing, so it probably gets moved to a stand-alone special rule, or perhaps a stratagem/warlord trait.
I assume the full datasheet will arrive in codex Death Guard and possibly the Charadon campaign book as well.
"The Traveller has come!"