Let's talk about how we might fix the poor T'au.
T'au are a pretty cool army, but they are also an army that is in a lot of trouble. Back in 8th T'au were already a broken army, that had had most of what made them cool stolen by other factions. As we discussed recently things have only gotten worse in 9th, with the T'au not really fitting into the way the game works. So today lets take a look at some ideas I have for how they might fix T'au up a bit, I think adopting any one of these, or even a combination of these ideas could be a big help for T'au.
Close Combat Battlesuits 
One of the main issues T'au face is not having any way to push forward and take objectives early game. They don't really have any close combat options and lack any "bully" units. This makes them not only lose out on two phases of the game, charge and combat but makes it really hard for them to take objectives and win games. One fix would be to give them a type of Crisis or similar suit, kitted out for close combat, sort of in the same way that Farsight is. T'au are after all heavily based on Mecha shows and most Mechs have some combat options, such as the classic Gundam and its beam saber and shield. This would be a unit that could fit the T'au aesthetic well, and also let them build new types of armies.
Psychic Defense 
The T'au are effectively psychic nulls, with no aptitude for psychic powers. In the fluff this has protected them from Chaos and the influence of the warp and is often seen as a strength. In-game however it's a pure weakness as it not only means they can't take part in the psychic phase but are super vulnerable to psychic attacks. One way of fixing this would be to give them some inbuilt resistance to psychic attacks, representing how it's difficult to target them.
New Auxiliary 
The T'au Empire stands out as a multi-racial polity, that uses a number of species to fight its wars. Along with the core T'au units, their armed forces are also made up of a number of Auxiliary forces, that are often used to fill roles T'au aren't well suited for. In practice however this hasn't really panned out. The T'au army includes a few Kroot units and Vespids, all of which have been around for a long time and are generally considered some of the worse units in the game. Even as the fluff has expanded the Auxiliary, the game has left them behind.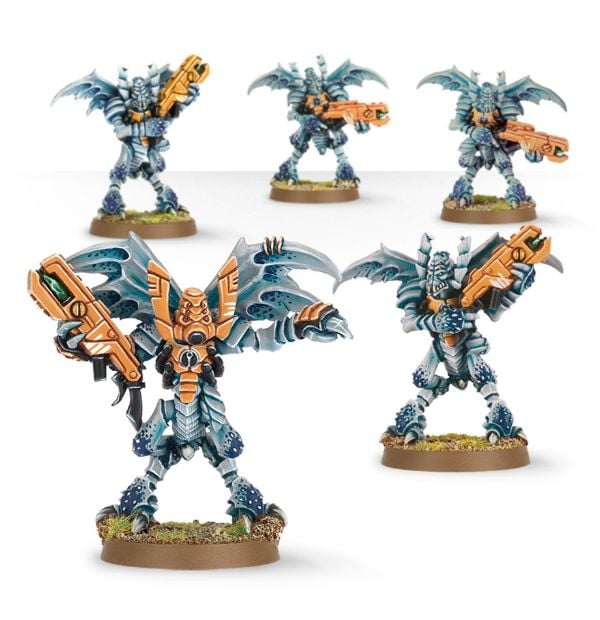 Adding new Auxiliary would be the single biggest thing they could do to T'au as it would not only give them new models and make them more unique but also could be used to fill in gaps in the army. You could add a new psychic Auxiliary,  such as the canon Nicassar, or a race that fields heavy assault units, such as perhaps mind-slaved Ambulls? You could even give them a version of the GSC Brood Brothers rules to allow them to take allied Astra Militarium units since many humans have joined the T'au. There is a lot you could do here I think.
Make the Devilfish an Assault Vehicle 
One of the classic T'au tactics of yore was known as "Fish of Fury" in which a large number of Fire Warriors or Breachers would rush forward in Devilfishes, then jump out at point blank range and unleash a storm of firepower. Currently that tactic doesn't really work, since you can't disembark after moving. A simple change would be to the give the Devilfish the Assault Vehicle rule, like the Impulsor, allowing units to disembark, but not charge, after it moves. This would let you once again rush objectives with T'au infantry and deploy at close range. If you didn't want to give T'au assault units this might be another way to let them push enemies off objectives, while fitting in with their themes of mobile firepower.
Make Crisis Suits Troops
T'au suits are a big draw for T'au players as everyone loves a good mech. The most classic, and basic of suits is the XV8 Crisis suit, which while still cool is aging and kind of sucks. Not only are they bad but you can't really take many of them since they are elites. Why not, along with buffing them a bit, just make them troops? Let people take all the suits they want, let them take whole armies of just suits, that sounds RAD and would make T'au unique, in effect able to build a shooting version of a Custodian army. I think doing this would open up a lot of list building options and make the army just a lot better and more fun. Though you'd probably want to change the unit size so people don't just have 40 individual suits running around.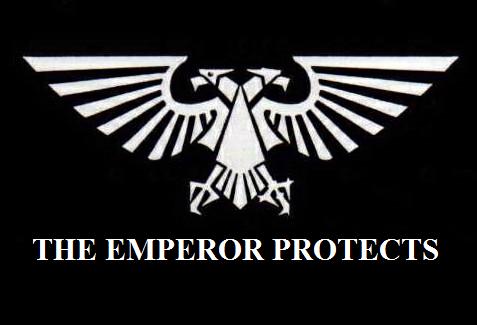 Let us know how you'd fix T'au, down in the comments!