Deathwatch, Space Wolves and a sneak peek inside the Blood Angels Codex – come check out the amazing new artwork of Warhammer 40,000!
We got our hands on the Space Wolves and Deathwatch codex already and we can confirm how awesome the art is – but today Games Workshop wants everyone to see the glorious new art for themselves! It doesn't matter if you play these chapters or not – you can still appreciate the artwork!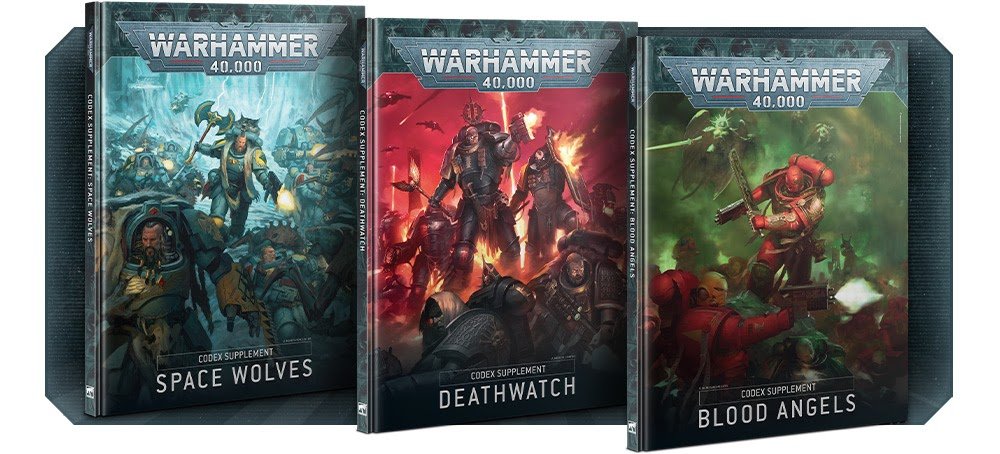 "The latest edition of Warhammer 40,000 has brought with it a new generation of codexes and supplements – the best iteration of these essential faction guides ever. Among their highlights are the incredible art that says as much about the army in the book as their datasheets or Battle-forged rules do. Today, we're taking a look at the art of the Deathwatch and Space Wolves codex supplements – with a sneak peek at the next book too."
Deathwatch – The Art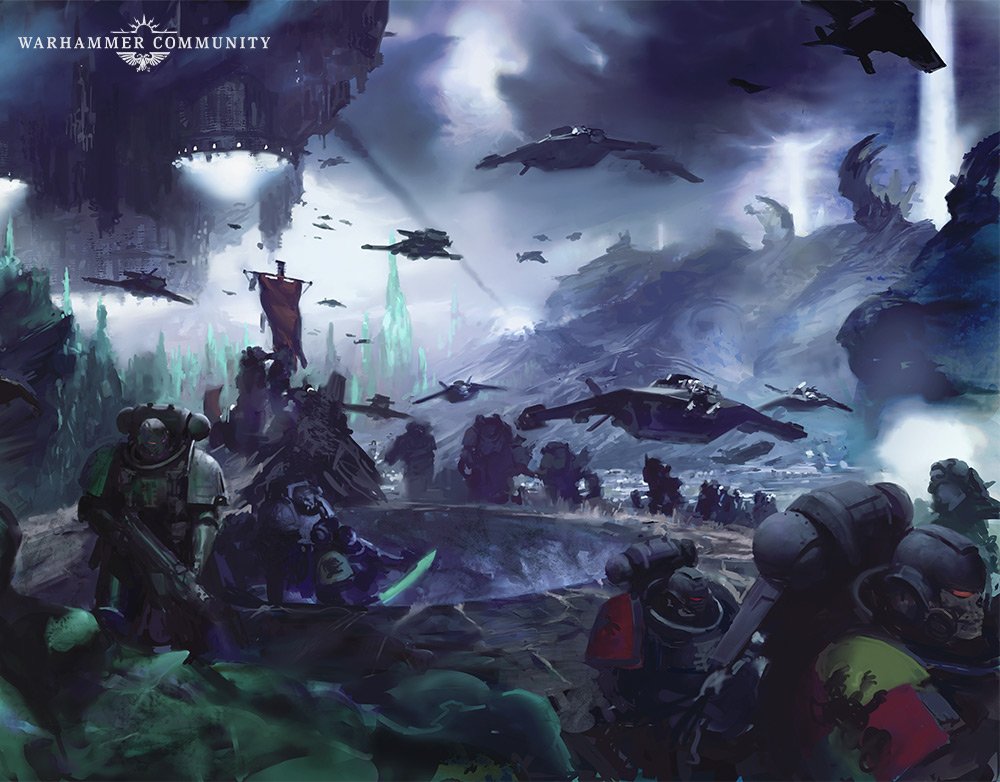 Up first we have a look at a Deathwatch landing. Normally when you think of Deathwatch you might think of small Kill Teams on clandestine missions – but here we have what appears to be an army gathering. We have multiple landing craft coming in with various Covus Blackstars and Thunderhawks in the background flying over. This is quite a large gathering of Deathwatch!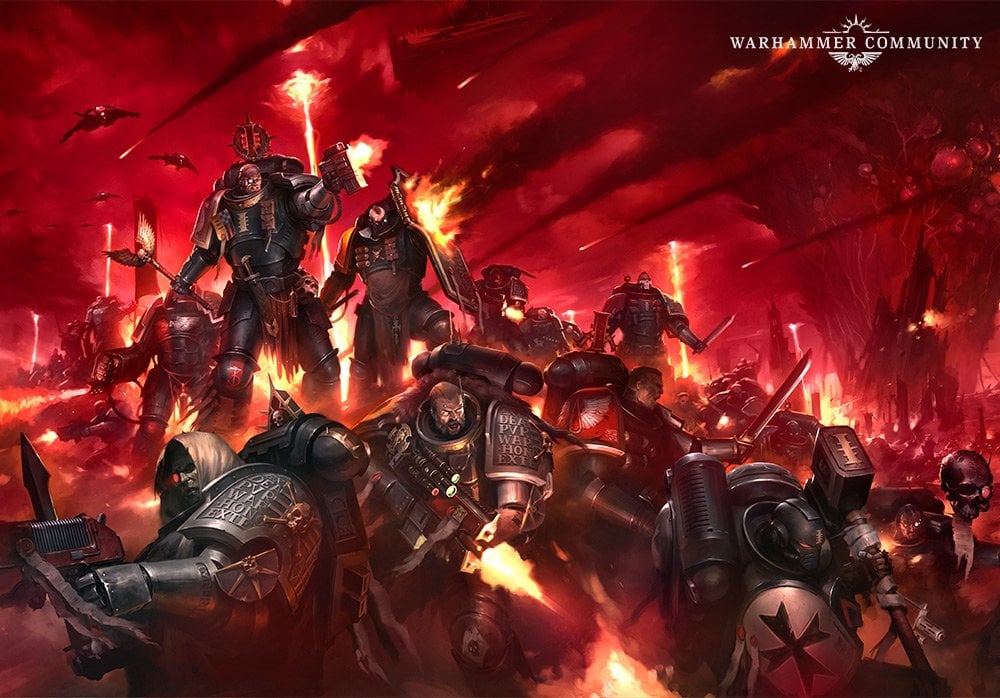 Again, in this picture is more focused on the "main" Kill Team with a combination of marines from various chapters – but it's hinting at a much larger battle against a faceless foe. More Corvus Blackstars fly above this battle line of Deathwatch Space Marines. It's an epic stand for sure!
We also get a look at the return of a famous Deathwatch Captain Artemis. Here we have an action portrait of him about to engage in battle. Woe be to his target for sure!
Space Wolves
The previous Space Wolves Codex had some suitably epic art spreads and this new supplement adds a few to the mix. It's good to see GW constantly adding more art instead of just recycling their already ample supply.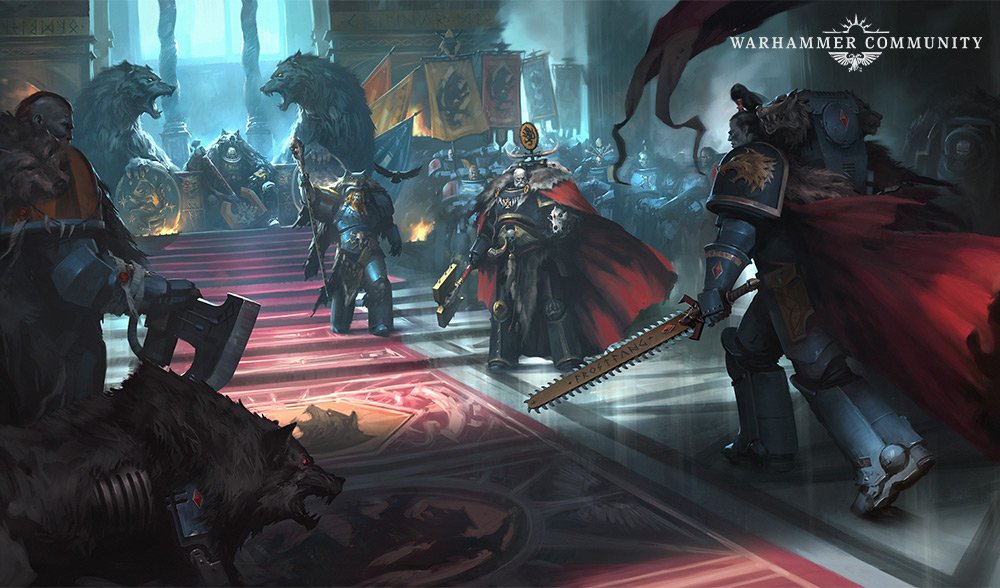 "The new Space Wolves codex supplement reveals more of the Fang, their ancient fortress-monastery on Fenris, than ever before, including the inner sanctums of two of the most legendary warriors of the Chapter. This stunning depiction of Logan Grimnar, the Great Wolf, in counsel shows off his audience chamber and features many of the Chapter's most famous figures. "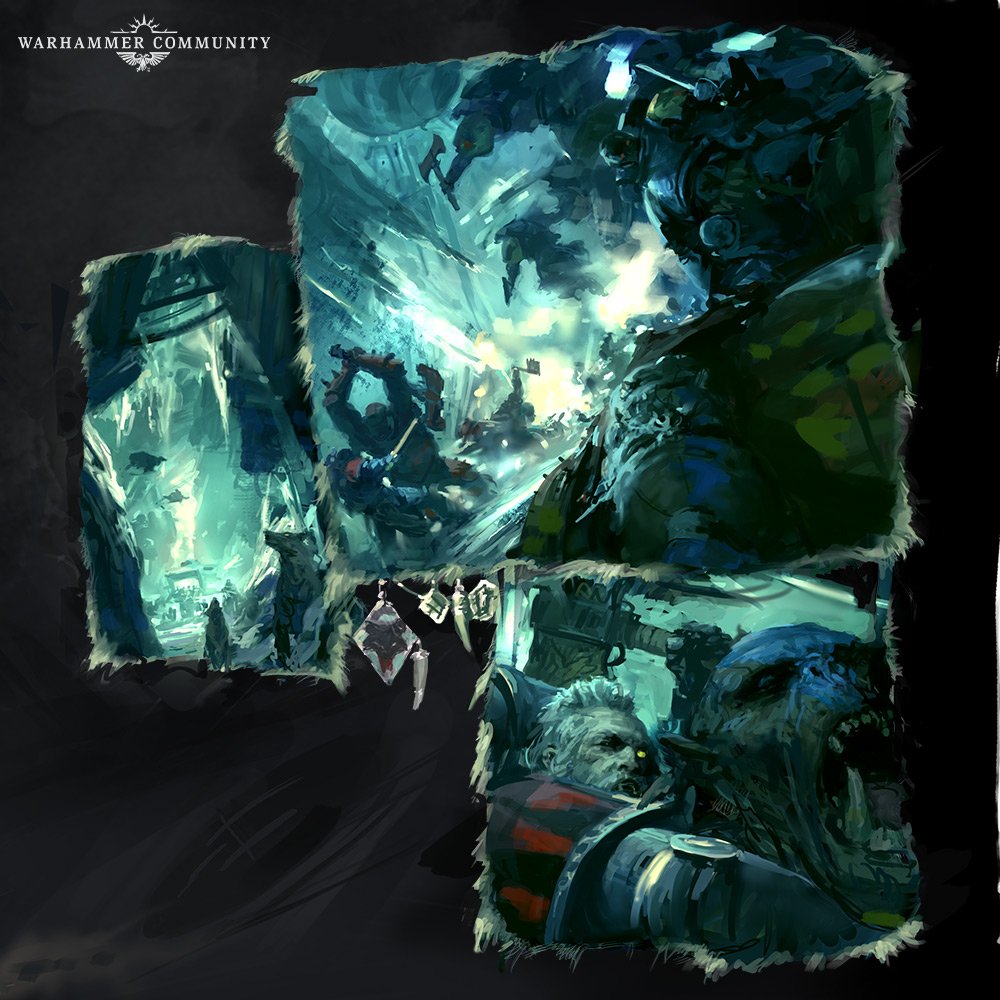 One of the really unique aspects of the Space Wolves is their focus on their sagas. In the art above, we see the sagas of Einvar and Fjoldall playing out. It certainly looks like they felled some Orks in their great story.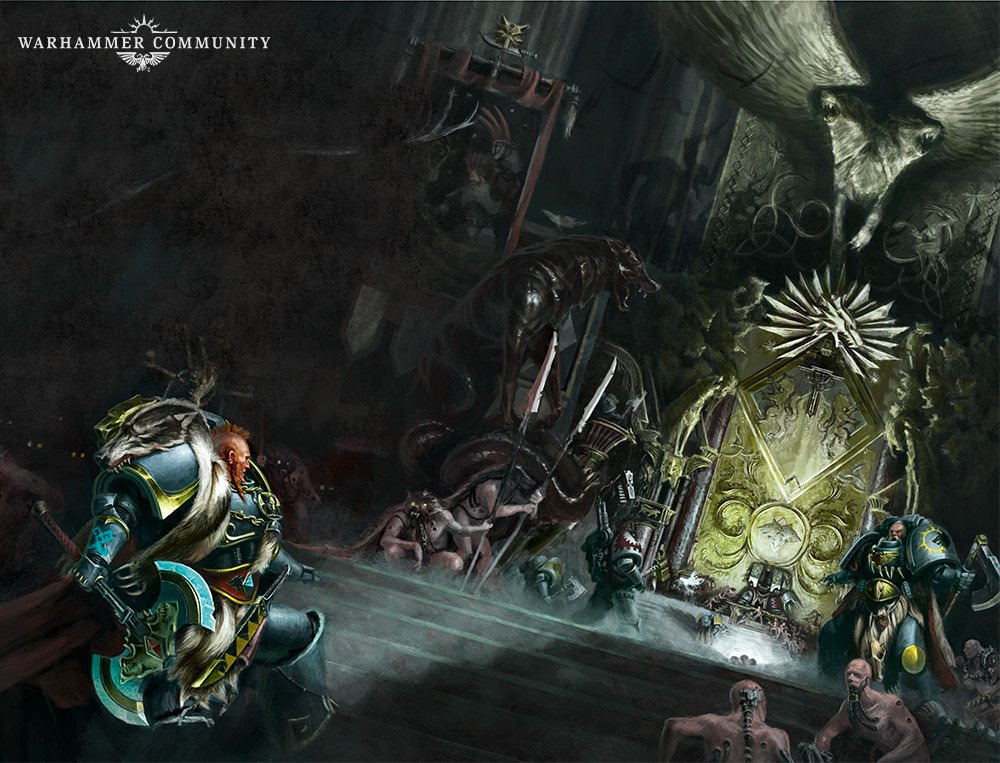 If you've ever wondered what they do with Bjorn the Fell-handed while he's resting – well, he get an awesome looking shrine! You can see his great dreadnought getting worked on in the background and in the foreground we get what appears to be Krom Dragongaze approaching – a very cool scene indeed. Plus, check out that awesome Bjorn Banner hanging above Krom! Inspiration for us all.
Blood Angels
Their Codex Supplement isn't out yet but GW is teasing some more fantastic art inside. The chalice is an important icon for the Blood Angels as it represents many things. It's a part of their ritual to create new Blood Angels so it's rebirth. It's got a portion of their Primarch's Blood mixed in, so its a memory of his sacrifice. It's a symbol of their bond and their flaw – and so much more. In the artwork that GW is teasing, it's a highly allegorical image that you could probably dissect quite a bit: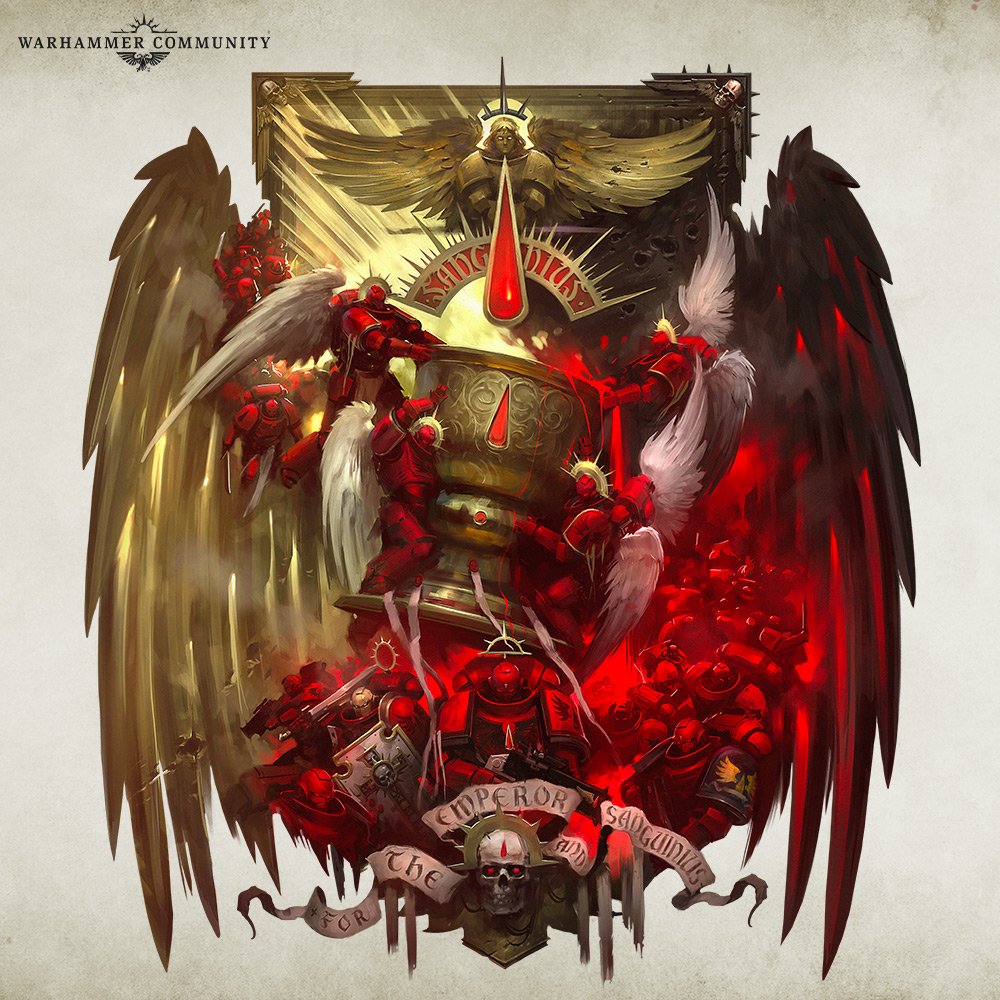 That's all for now! But you can get your hands on the two new supplements (Deathwatch and Space Wolves) this weekend. The Blood Angels are getting closer every day!
I want high-rez wallpapers GW. Make it happen!