Warhammer Fantasy Roleplay Comes To The Foundry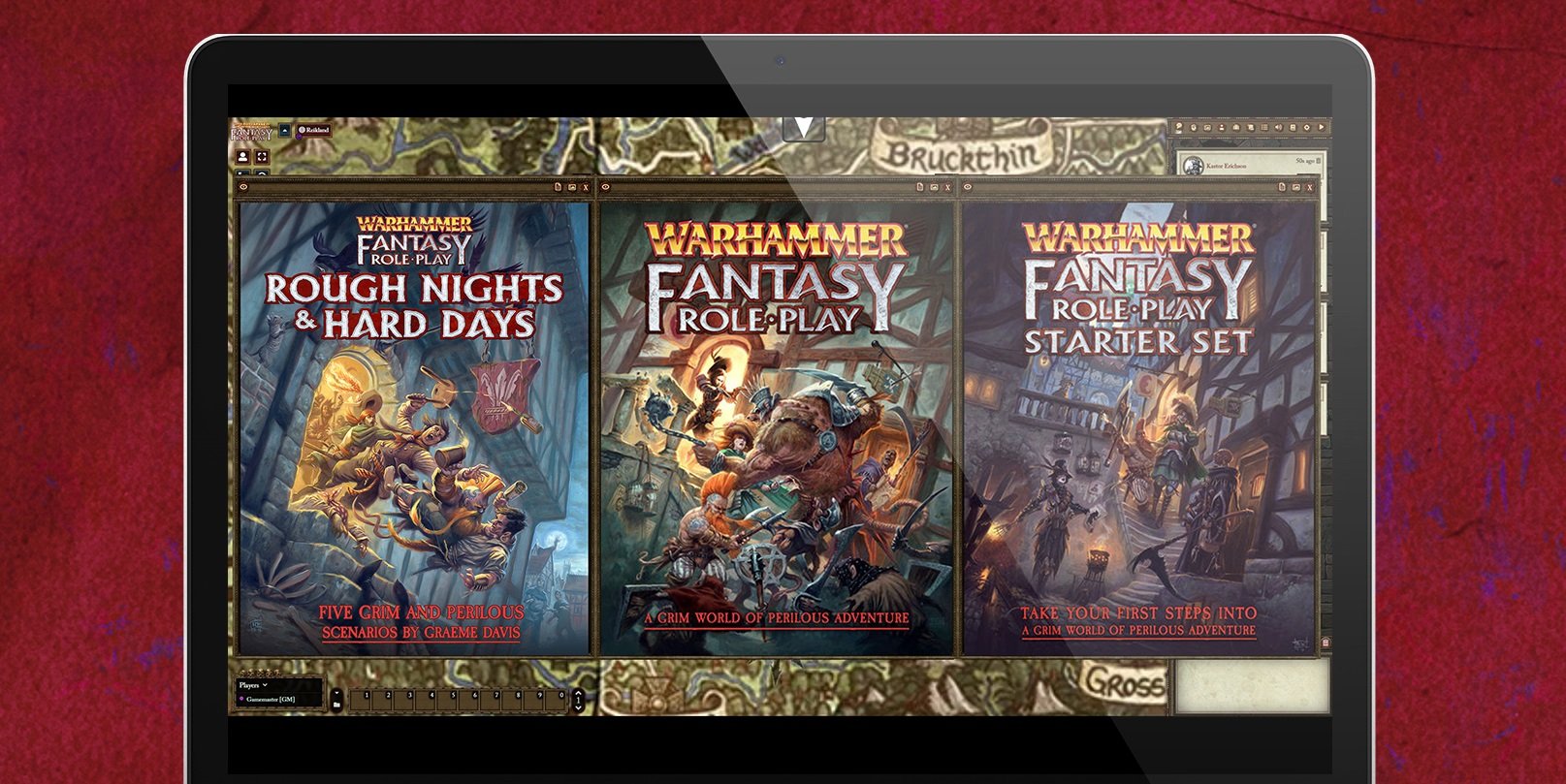 The Old World continues to expand online, premiering now on Foundry Virtual Tabletop. Come check out all the news.
In the latter days of 2020, there is no shortage of places to play your games online. Since the onset of the COVID-19 pandemic, people have been adapting to playing online in record numbers, and with a number of platforms to choose from there's something for everyone. Which brings us to the latest move from Warhammer Fantasy Roleplay as Cubicle 7 launches the Old World on Foundry Virtual Tabletop.
via Cubicle 7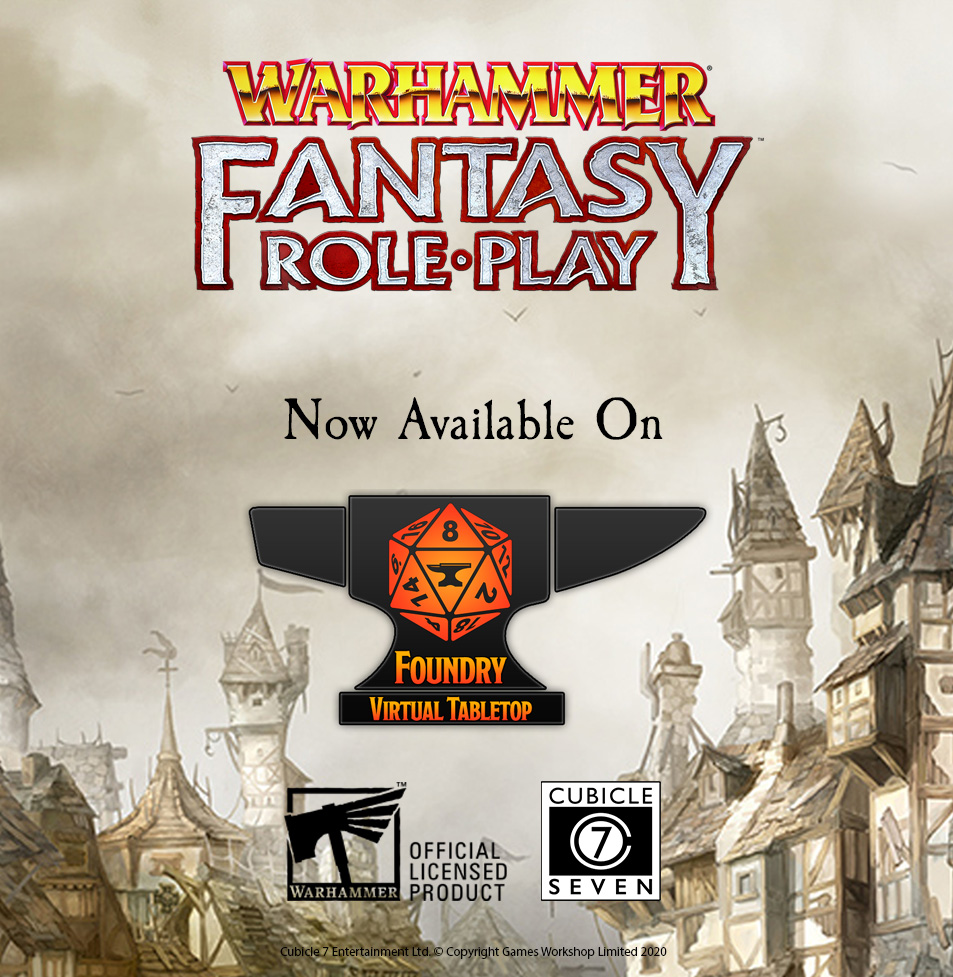 Cubicle 7 are excited to announce that ENnie award winning Warhammer Fantasy Roleplay Fourth Edition is now available on Foundry Virtual Tabletop (FVTT). We understand how important virtual tabletop options are to the Warhammer Community and are delighted to offer an officially supported module on the Foundry.

Foundry Virtual Tabletop is an application built specifically for experiencing multiplayer tabletop roleplaying games with your friends and party members over the internet. Foundry Virtual Tabletop offers an expansive set of digital tools, designed to imitate and expand the experience of playing a game in-person with your friends. Support for character sheets, rolling dice, exploring battlemaps, and moving heroic tokens are just a few of the many features available.
The game launches with the Warhammer Fantasy Roleplay bundle, a collection of multiple titles including:
The Warhammer Fantasy Rulebook & GM Screen
Rough Nights and Hard Days
The WFRP Starter Set
All of these can be yours for $39.99, but that gets you more than just the books. Here's a look at what's in the core rules module alone:
Warhammer Fantasy Roleplay Fourth Edition Module – The WFRP ruleset, complete with illustrations, integrated into Foundry, and searchable from within your Virtual Tabletop.
WFRP The Reikland Map – A full-colour map of the Glorious Reikland, the primary setting for the first phase of WFRP supplements. This high resolution map is perfectly suited for use in your RPG gaming sessions! It includes 'pins' on all points of interest linking all information from the Glorious Reikland chapter of the rulebook and includes adventure hooks from 'Adventures Afoot in the Reikland'.
GM Screen Included – Having a GM Screen on the table makes life easy for the GM and Digital Tabletops are no different. Reference the screen on a separate scene whilst also enjoying the practical tips, clever tricks, optional rules and tables from the booklet integrated into the Foundry system for ease of use! Not to mention the GM Booklet's tables, NPCs, and other game running advice!
Super Numerate! Clever automation of all things WFRP, making life easy for GMs and their players.
Quick Character Creation – Roll your character in the chat and drag the resulting info onto your character sheet. Rolling WFRP Characters has never been so quick and easy!
Your Warhammer, Your Way! Featuring many of the popular custom rules from your table, pre-programmed as playable options.
Community Developed, Officially Supported thanks to the tremendous hard work of Russell Thurman (Moo Man) we're pleased to be able to work with him and bring WFRP to the next level on the Foundry.
Foundry Powered Includes all of Foundry's exclusive features.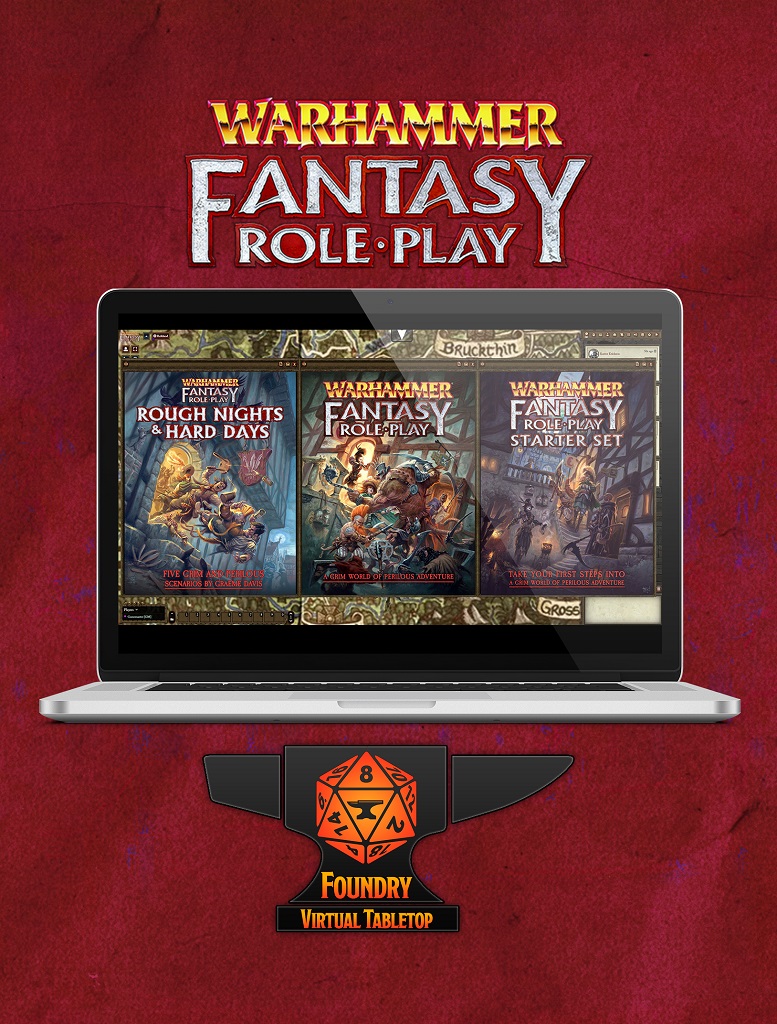 But that's just the beginning. The Adventure Modules come with their own organizational tools to help smooth out the experience of running them as well as a few extras that you'll find on the page linked below. If you're looking for a place to play Warhammer Fantasy RP online, Foundry VTT is waiting.
Happy Adventuring!
Subscribe to our newsletter!
Get Tabletop, RPG & Pop Culture news delivered directly to your inbox.