If you feel like giving your Warband a REAL challenge, step into our arena…
Warcry has become a sleeper hit since its release, and the new Tome of Champions has only heightened the enjoyment. New fated quests, a new campaign, and updated rules for Grand Alliance factions are going to bring some fresh excitement to the battles of the Eightpoints (or the tunnels beneath it). What I'm most excited for, though, are the new Challenge battles, forcing a pair of desperate allies together against game controlled Wild Fighters. Each presents its own threats, challenges, and rewards, with a special artifact or horde of treasure up for grabs, at the risk of hard-earned territories. Here are my three favorite battles, and my thoughts on the available rewards.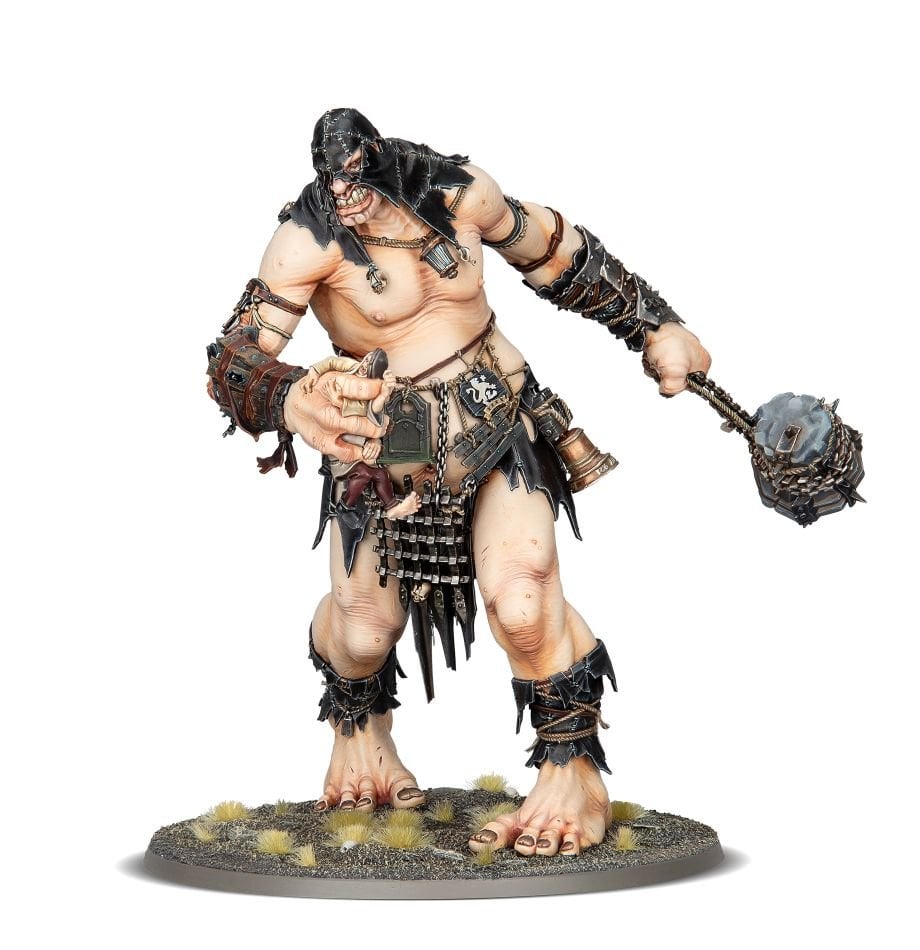 The Wrath of Klorgg
What's a warband commander to do when their perfectly planned assault on an enemy force is interrupted by an angry Mega-Gargant and his pet birds? Simple; shake hands with their opponent and cut the massive beast down to size. That's exactly the challenge of this battle, as you fight a Gatecrasher named Klorg and two 400 point groups of Furies or Raptoryx in any combination alongside a temporary ally. Only the big guy starts on the field, calling in his aerial allies as the battle continues, and at the end of each of his turns he randomly heals himself, sweeps his weapon around to knock you and your allies off your feet, or brings his massive foot down on one unlucky fighter nearby.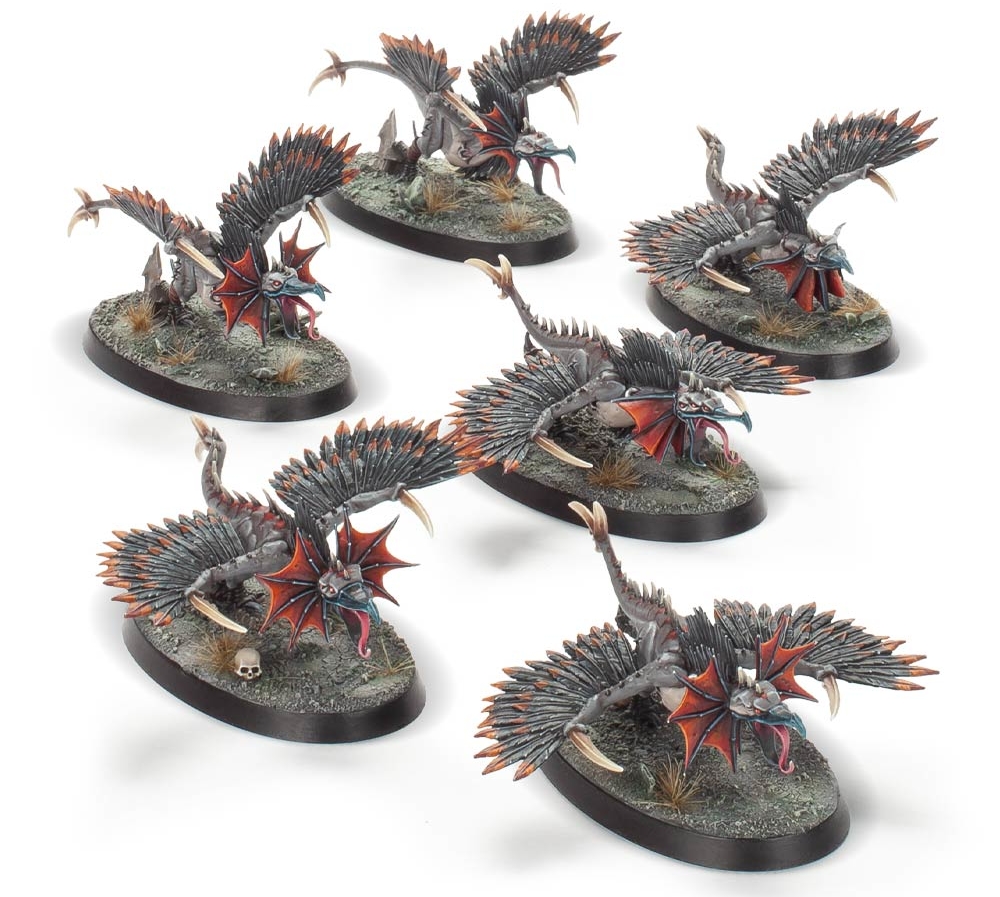 Should you succeed in bringing down the behemoth within 6 turns, you'll have access to either a small horde of treasure or the Blades of the Fallen Heroes, giving one fighter in both participating warbands a weapon that deals 3 extra damage to Gargantuan enemies. If you think you might be fighting enemy monsters, or just want to kit one of your bruisers as a hunter of beasts, definitely consider this quest.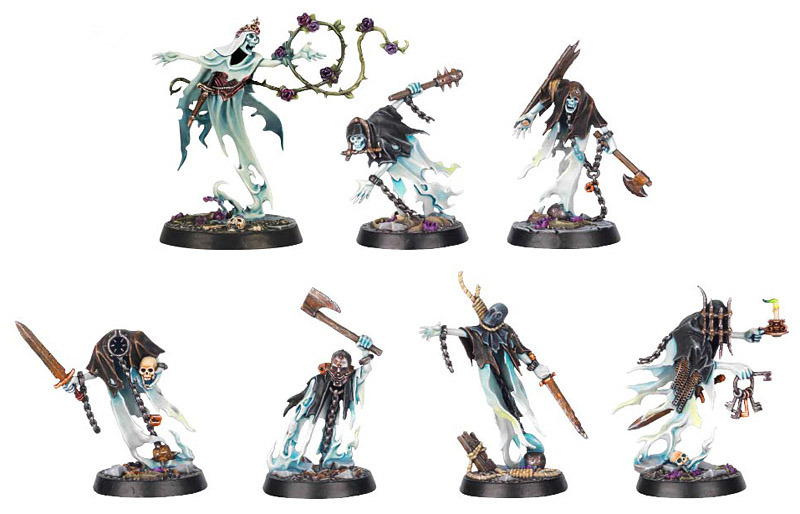 March of the Dead
Unlike the previous challenge, this battle does not see you seeking out a massive foe to hunt, but rather defending a small settlement from an endless horde of Undead foes. Every time you knock out an enemy fighter band, another appears of equal strength at the beginning of the next turn, and you win if you have more player fighters in the settlement section of the map at the end of turn 6 than wild fighters. Should the enemy not be in range, however, they do not seek you out, but rather move towards the back corner of the settlement, meaning you need to be moving constantly to keep the Undead from accumulating in your settlement. Should you win, you gain access to a standard horde of treasure, or a pair of Null Charms, which give one fighter slight protection from Blast weapons. If you're fighting Scions of the Flame or Cypher Lords, this is great, but otherwise I'd suggest going for the Treasure Horde.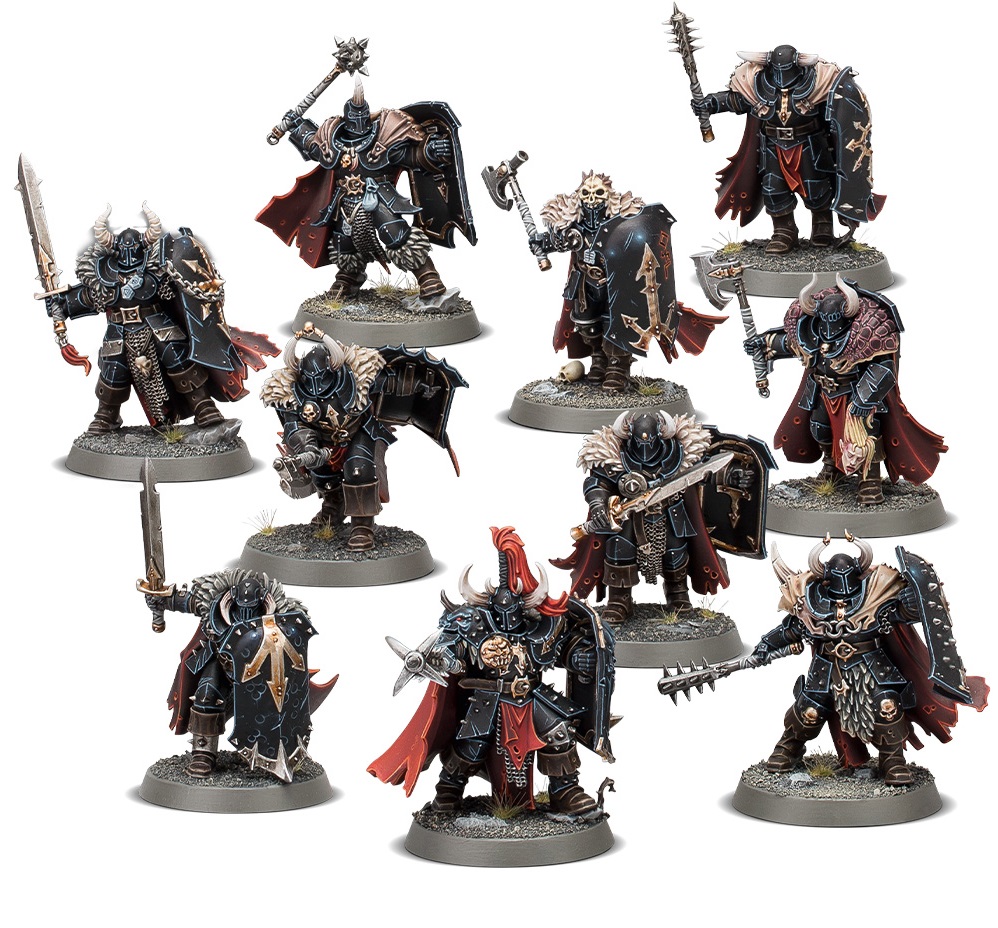 Tide of Chaos
My absolute favorite scenario in the book, this really evokes a "Last Stand of the 300" feel as you fight horde after horde of enemies, only finishing when your last fighter has fallen. As with March, you fight an Endless horde of Chaos enemies, with more appearing in the reserve phase of every turn after the first. This match takes place in the Catacombs, but the only terrain used is the bridges and a pair of dungeon doors, meaning you have no cover and no levels to hide in.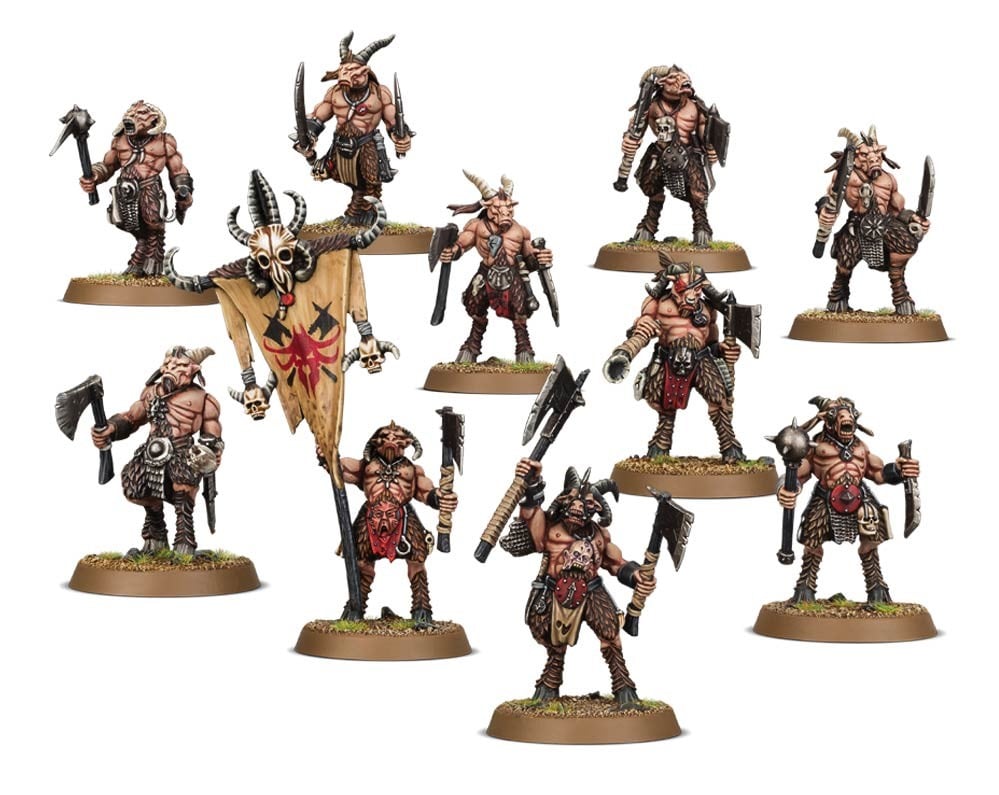 You claim victory at the end of the sixth battle round if you have any surviving fighters, but should you wish to strive for greater glory you can choose to keep fighting until every player fighter is slain, keeping track of how many turns pass before the last one falls. There is no treasure horde as standard with this mission, but rather you roll a d6 and add the number of rounds you were able to survive (including the initial 6) to determine your treasure score. Each player receives an artifact based on your score, and they range from 1 extra toughness to an additional 2 damage on all attacks the fighter makes with a range of 3 or less. This is an incredible mission, and definitely worth undertaking once your warband has achieved some renown.
Will you be trying any of these missions?