If Knight Time is the Right Time, then Forge World is ready to rock. The new Knight-Atrapos is now available for Adeptus Titanicus!
via Forge World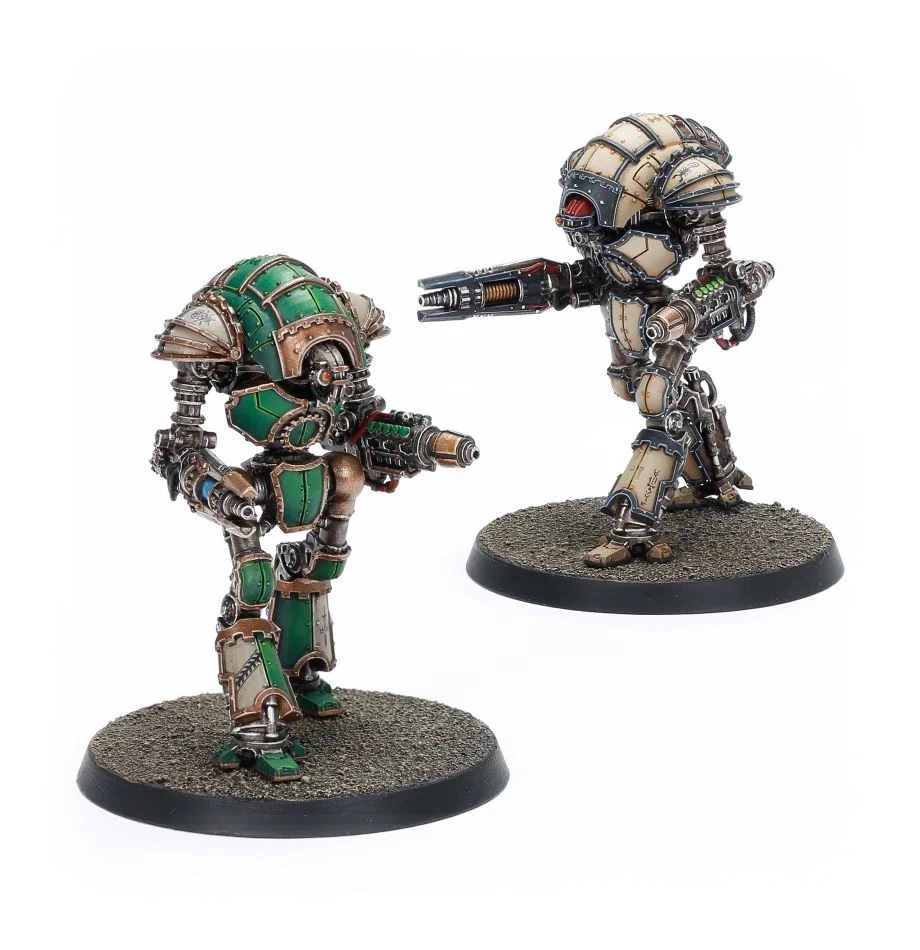 One of the most revered classes of Knights, the Knight-Atrapos is a unique variant type of the Cerastus pattern bearing rare and potent weaponry of annihilation. Originally created solely to destroy heretek engines and xenos war machines whose very existence was considered a blasphemy to the Omnissiah, the Knight-Atrapos would earn a dark reputation during the Horus Heresy for the threat they posed to Titans, both Loyalist and Traitor.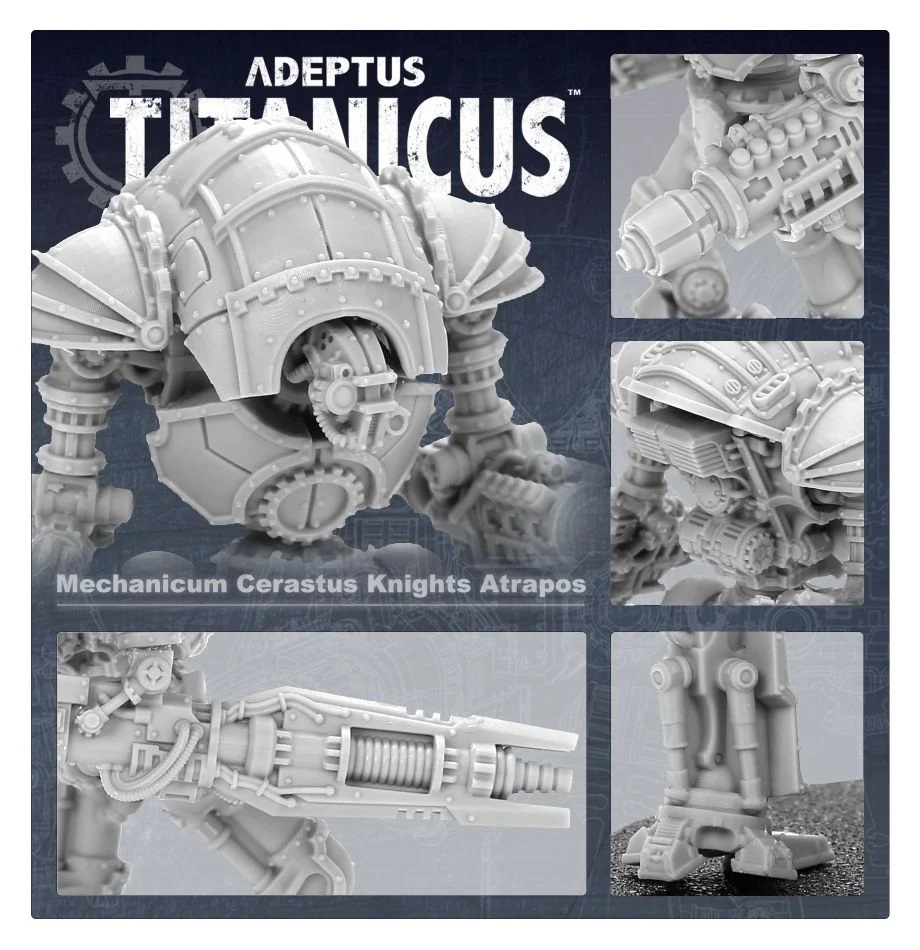 The Cerastus Knight-Atrapos specialises in devastating enemy Titans. Swift and agile, they can quickly close on the larger war engines before their prey can draw a bead on them. Macro-extermination Protocols make them more effective when targeting the largest of Titans, and both their graviton singularity cannons and Atrapos lascutters can break through even the heavy armour of a god-machine.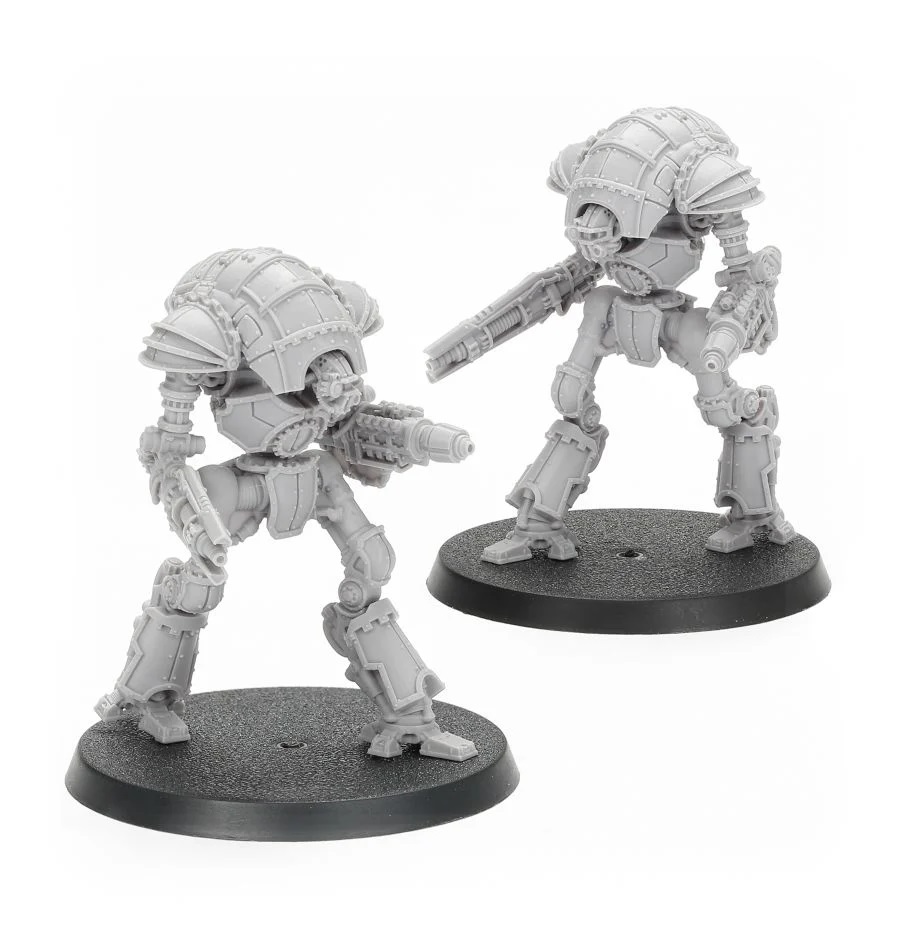 A combination of a strong hull and ionic flare shield makes the Cerastus Knight Atrapos extremely durable. Coupled with their offensive capability and speed, this makes them a great choice for a Household commander who wants to close quickly with the enemy and cause massive damage.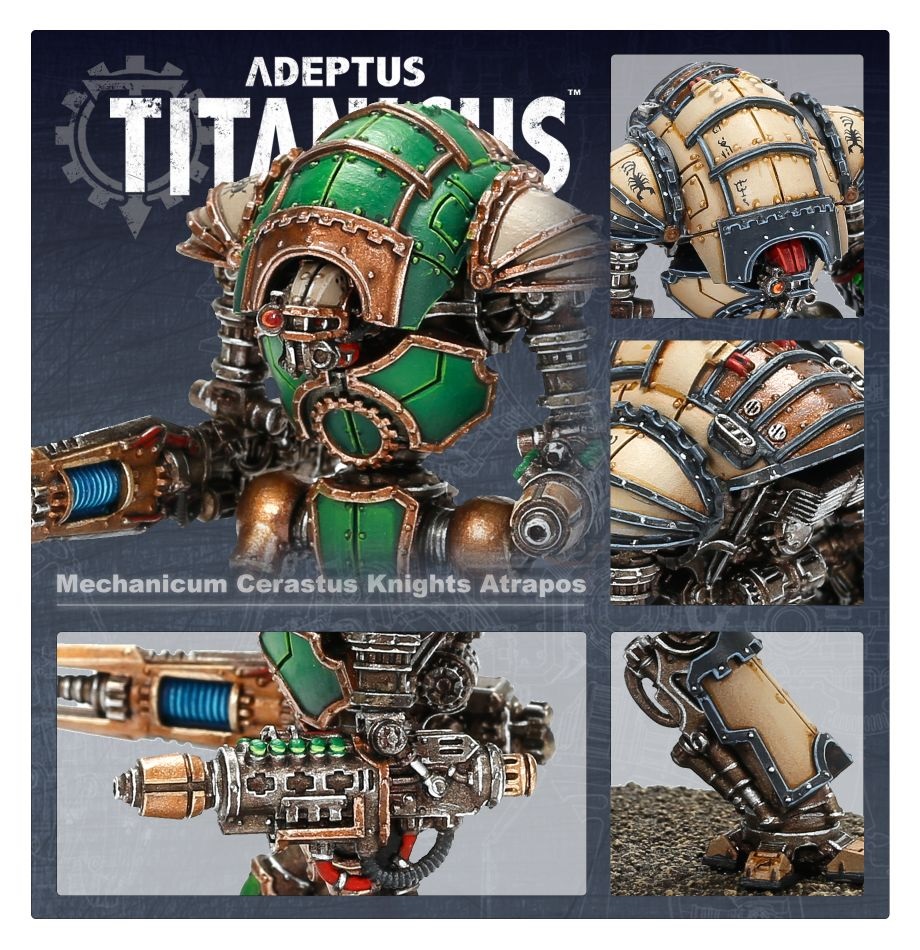 This resin kit includes 20 components which will build two Cerastus Knights-Atrapos armed with Atrapos lascutters and graviton singularity cannons.
This set also includes one full-colour, double-sided Command Terminal for a Cerastus Knight Atrapos Banner. This is made from heavyweight card and contains all the rules for using a Cerastus Knight Atrapos Banner in your games of of Adeptus Titanicus, including points and wargear options.
A copy of the Adeptus Titanicus rules is needed to make use of the contents of this kit.
Little Knights but a BIG impact. It's the Knight-Atrapos for Adeptus Titanicus!