It's a bird! It's a plane! It's…actually neither of those things. But guessing is part of the fun with Day 23 of the Rumor Engine Advent Mode!
It's 24 days of sneak peeks from Games Workshop thanks to the Rumor Engine's new Advent Mode. You can check out the previous day's sneak peek here. And now, let's get to the new one!
"Welcome to the Advent Rumour Engine! As a Christmas gift, we're revving up the Rumour Engine to offer a tantalising glimpse at future Warhammer models every day in the run up to Christmas. 
Take a look behind today's window and join us on the Warhammer 40,000 and Warhammer Age of Sigmar Facebook pages to share your guesses. Then come back tomorrow for another mysterious image – and no cheating by trying to open a window early!"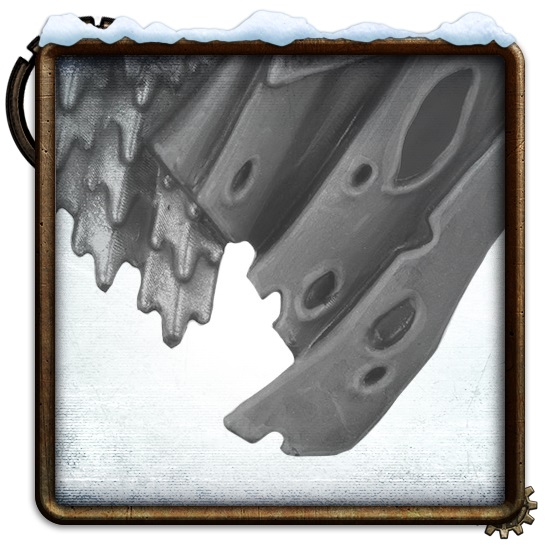 Right off the bat we can see we're looking at a sheet of mail armor and a sheet of cloth. I'm guessing that this is probably the scale mail loincloth of someone and their cloak or cape swirling in the way. It could also be the back side of them – it's hard to tell from this picture. The cape reminds me of the the Chaos Warriors which recently got redone. The holes and the tears look similar: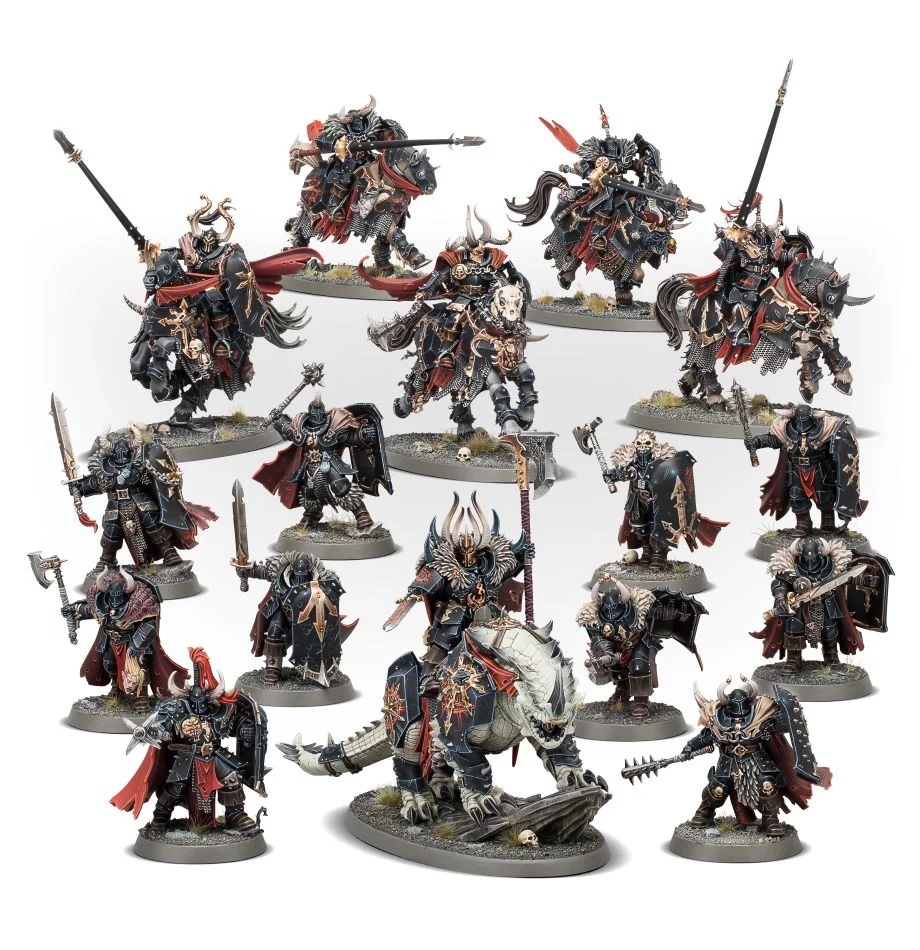 Which, hey, by the way GW – still waiting on some solo kit options for these guys…just tossing that out there. ANYHOW, you can see they have that whole armor/cloth thing going on and even the guy on the front left has the loincloth/armor thing happening. Now, what doesn't line up is the fact that the armor is scale mail. That stuff actually reminds me more of the old executioners from the (now) Cities of Sigmar army: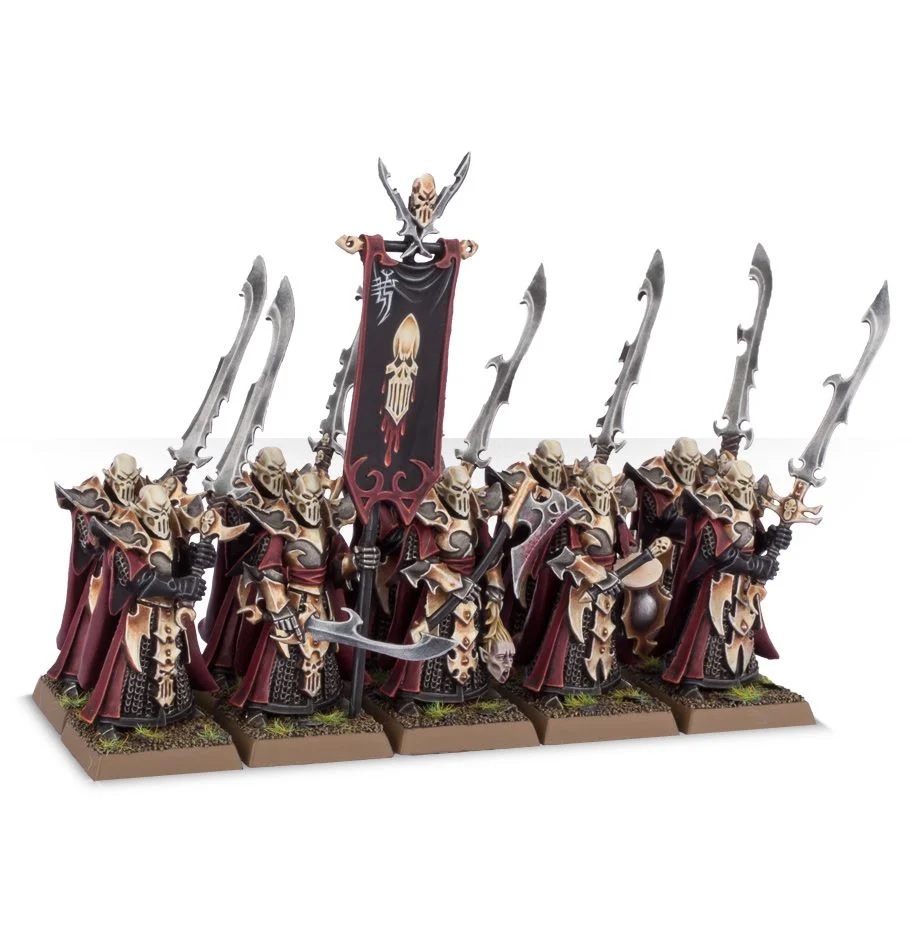 They had those big segmented armor loin cloths. Obviously these things are different – it just reminded me of them. In anycase, this is a curious Rumor Engine and here's where you come in! Time to toss your guesses in the comments because that's the point. If you've got any ideas we want to see them so let us know what you think this could possibly be.
Someone is getting ready to get back to battle with this armor…