Let's talk about how we can try to fix some of the worst troops in the game.
Over the past couple of weeks, we've talked about some of the issues facing low-quality troops in 40K, and why they don't feel very relevant anymore. In particular, we looked at the issues that have plagued the lasgun in 9th Edition how it's steadily become a less useful weapon. Today I thought it might be useful to take a look at how, and if, low quality troops can be fixed.
Point Drops
The simplest way to make poor quality troops more viable is simply put to make them cheaper. This means you get more for the same points and can help use quality to make up for quantity. Now while this CAN be a fix, it won't always work. Most poor-quality troops are already pretty cheap and there is only so low you can go. In 9th GW's philosophy seems to be that no model should cost less than 5 pts, which puts a number of low-quality units already at the lowest they "can" cost. Moreover, if a unit is supposed to be the star of the army, making them cheaper may not work in the long run, not only does it mean players might have to take an unwieldy amount of troops, but at a certain point you do get diminishing returns as only a certain number of units can be brought to bear on any one part of the table.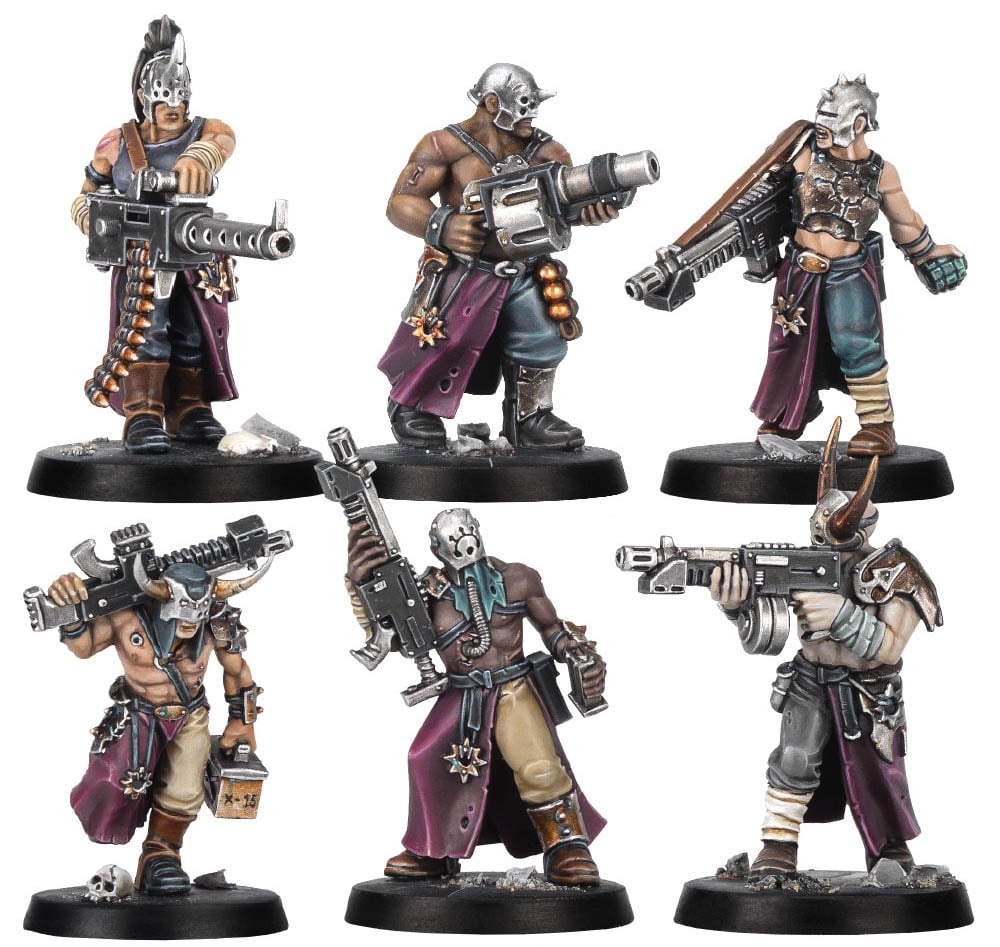 That being said, there are some units I think that would be mostly fixed by getting point drops. In particular Grots and Chaos Cultists. Both are overpriced compared to similar units, with both costing as much or more as a say a Guardsmen, while being worse overall. In addition, both have major restrictions on them meaning they don't benefit from a lot of their army-wide buffs or abilities anymore. Now neither of these units should be the stars of their forces, but they should be playable. Grots went from being a useful unit to get a whopping 66% points increase while at the same time getting hit by rules like Blast. They need to go back down in points. Both units serve a decent function in the army and don't need to be "better" just more affordable.
Give Them Better Stats
Some units on the other hand don't need point drops (or not just point drops) but actual changes to stats. Take Guardian Defenders. On the face of it, they are a better unit than say a Guard Infantry squad. And while they do have better stats, and cost more, these stats aren't in places that generally matter. In order to kill a single Tactical Marine Guardians need to put out 18 shots (getting you 12 hits, 6 wounds and two failed saves (yes they have the shuriken rule, but it only means that one of those 6 wounds will be at AP -3, which doesn't change the math much overall for killing one Marine). That means you need a total of 9 Guardians, or 90 pts to kill a single tactical Marine, vs 67.5 pts of guard. Meanwhile Guardians are just as susceptible to return fire. 

Now Guardians are in a bit of a pickle as they are a core troop unit, but still have to be worse than the "elite" Dire Avengers, so any change to basic shuriken weaponry, has to be echoed by a buff to both Storm Guardians as well, and Dire Avengers. Still, I think in this case without a lot of army-wide rules going around, Guardians just been a solid buff to stats. Maybe making their shuriken catapults  Assault 3 and giving them a 4+ save (your telling me Eldar full body armor is as good as a Catachan tank top?) would bring them up into relevant territory.
Free Upgrades
In the past one of the major reasons to take a lot of these lower quality troops, in particular units like Guard Infantry Squad and Guardian Defenders was their ability to take heavy weapons in the unit. For some armies, this was the most accessible way to get heavy weapons, and in the past, you needed heavy weapons to even be able to hurt tanks. At the same time, limited force org slots meant you couldn't always load up on heavy support units and tanks to bring heavy weapons.
In 9th however, these heavy weapons aren't very relevant. As the game has gotten more deadly a lot of the classic heavy weapons, often those carried by these units, have gotten left behind. On top of that dedicated heavy/anti-tank weapons aren't needed to kill vehicles anymore, while single-shot heavy weapons are significantly worse since they can't even one-shot an enemy vehicle. The opening up of more force org slots has also allowed players to explore better ways of taking heavy weapons. On top of that heavy weapons remain costly, and given the fragility of these units, it often doesn't seem worth it to buy upgrades for them. You can easily double the point cost of an Infantry Squad with upgrades, but what good does that do if the unit still just gets wiped out in one enemy volley without getting to use all its weapons?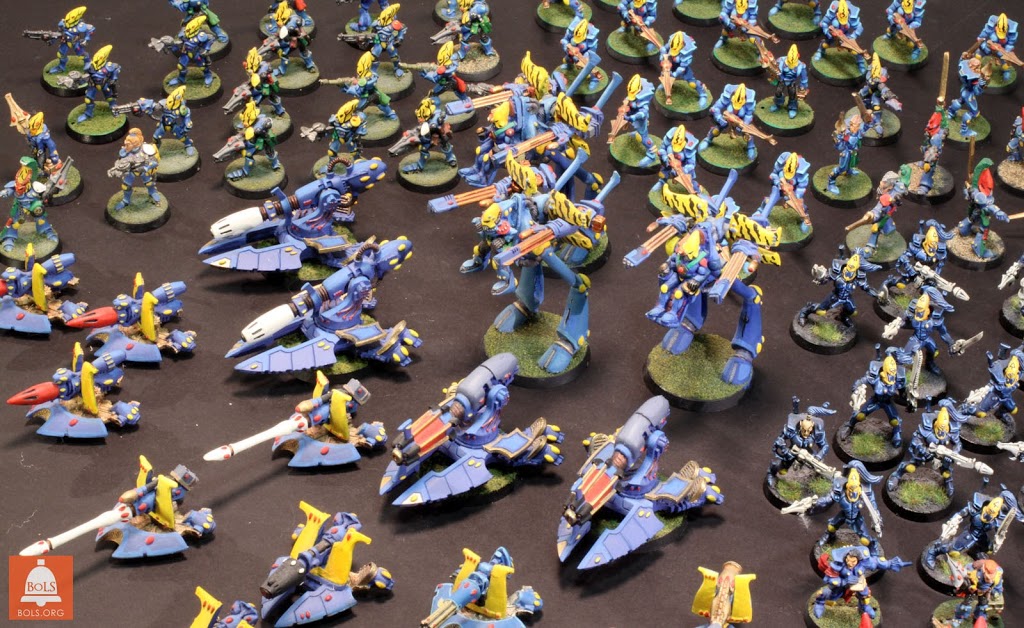 One option, that could work well in particular on Infantry Squads and Guardians, is to simply give the unit a free heavy or special weapon upgrade. This is similar to how Age of Sigmar works and how Power Level costing works. In this case, you give the unit a points discount for being kitted out, without lowering the base price of the models. This makes it harder to abuse the unit by spamming a bunch of undercosted units, while making the unit more effective. It also has the benefit of pushing the unit more towards its role in the fluff, as a squad built around supporting heavy weapons, not a bunch of mooks with a rifle and nothing else.
Army Wide Buffs
Another way to buff poor quality troops is to give the army greater buffs, or synergy. This works best with units that already get this to a degree, such as T'au Strike and Breacher Teams (which are just on the cusp of poor quality) and Guard Infantry. This does tend to make the unit/army harder to play. A player needs often need to work on timing and positioning to pull off buffs and commands to really get a lot out of the army, but it can be rewarding. Buffing Guard Commands and things like T'au Marker Lights can help out the troop unit greatly, without changing a thing. Hopefully these ideas can help with fixing some of the game's low-quality troops, because as it stands I'm at a bit of a loss as to what to do with them.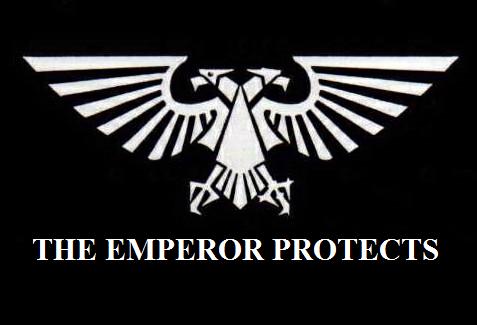 Let us know how you'd fix low quality troops, down in the comments!