It's time to get ready to howl a little bit while you wolf down the latest teaser from GW. Take a look at the latest Rumor Engine for Advent Day 6!
It's 24 days of sneak peeks from Games Workshop thanks to the Rumor Engine's new Advent Mode. You can check out the previous day's sneak peek here. And now, let's get to the new one!
"Welcome to the Advent Rumour Engine! As a Christmas gift, we're revving up the Rumour Engine to offer a tantalising glimpse at future Warhammer models every day in the run up to Christmas.
Take a look behind today's window and join us on the Warhammer 40,000 and Warhammer Age of Sigmar Facebook pages to share your guesses. Then come back tomorrow for another mysterious image – and no cheating by trying to open a window early!"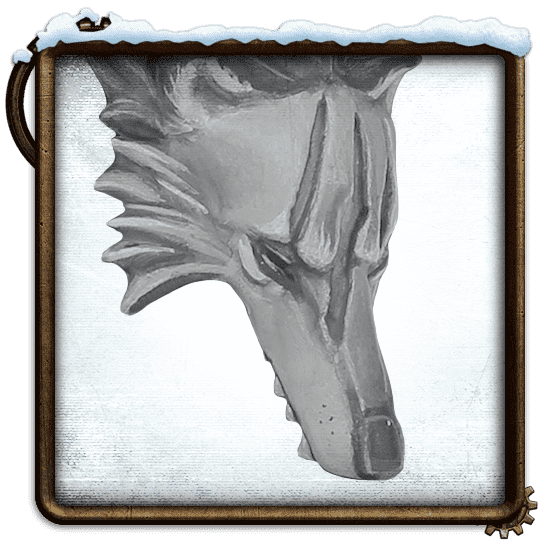 So what are we looking at here?It looks like a wolf head, and that kind of imagery usually means one thing. Wolves… in space. Now, granted, there are plenty of folks in the Age of Sigmar who are associated with wolves–the goblin riders, for one–but this looks like it's meant to be some kind of shoulder pad or helmet, look at the shape of the skull. It reminds me a lot of everyone's favorite viking santa impersonator.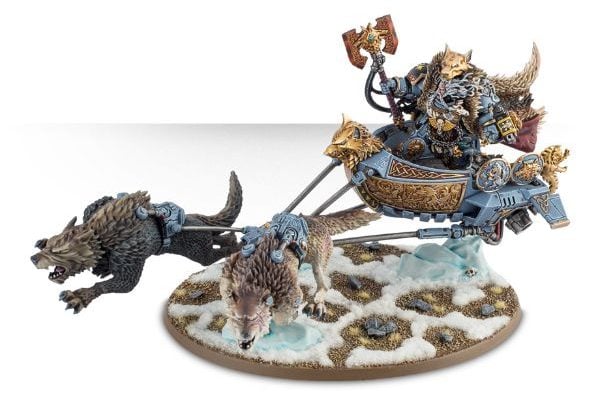 The decoration on the skull of the rumor engine is the part that makes me think of some kind of space wolf decoration. You can even see it in art of friend Grimnar here.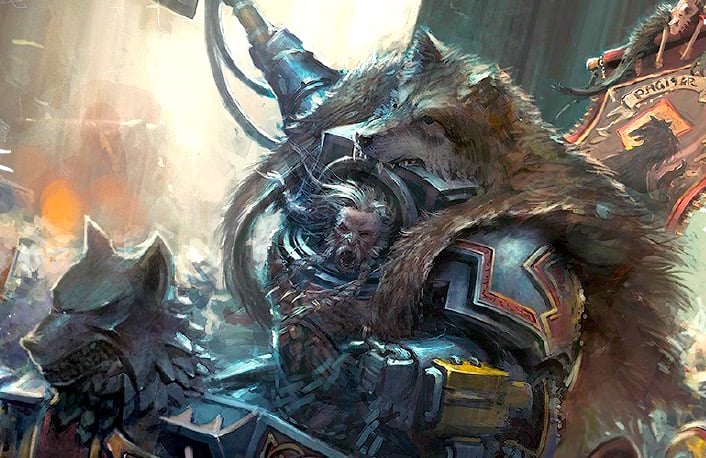 I'm sure there other possibilities. But, maybe there are more opportunities out here.
So is this one of the wolves that isn't on Fenris? Or is it from the Mortal Realms?