These boots were made for walking. And possibly more. It's Day 8 of Advent Mode – come take a look at the new Rumor Engine from Games Workshop!
It's 24 days of sneak peeks from Games Workshop thanks to the Rumor Engine's new Advent Mode. You can check out the previous day's sneak peek here. And now, let's get to the new one!
"Welcome to the Advent Rumour Engine! As a Christmas gift, we're revving up the Rumour Engine to offer a tantalising glimpse at future Warhammer models every day in the run up to Christmas. 
Take a look behind today's window and join us on the Warhammer 40,000 and Warhammer Age of Sigmar Facebook pages to share your guesses. Then come back tomorrow for another mysterious image – and no cheating by trying to open a window early!"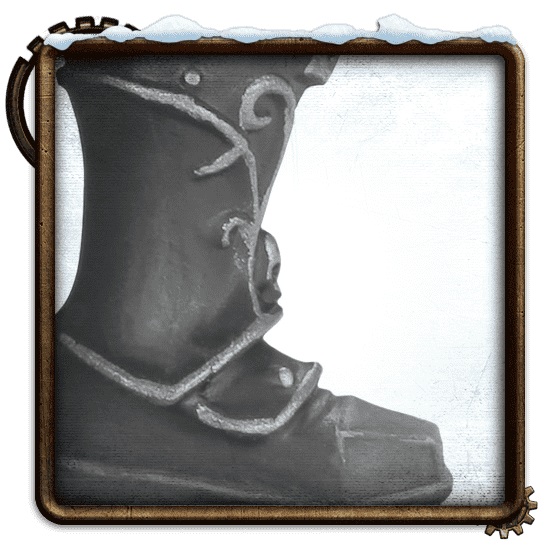 Clearly we're looking at a boot. The boot has what looks like armor and some fancy looking etching or designs on it as well. Perhaps a little flair from the the smith that created the armor? So who would make such a fancy armored boot?
Honestly, I'm having trouble placing this one. I know for sure it's not a Space Marine boot! The extra filigree is throwing me off. I think this could easily be a fancy boot for an officer in the Imperium as much as a one from the Mortal Realms.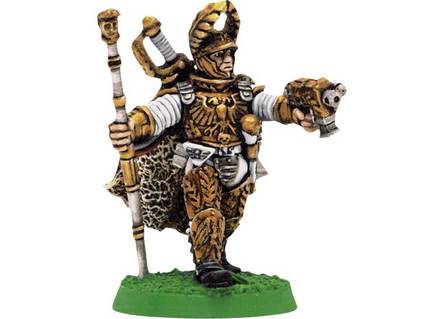 "I had fancy boots once…"
So yeah – I'm throwing in the towel on this one. If you've got ideas we want to hear them in the comments. It's up to you internet. Solve this Rumor Engine for the good of the community…or because it's kinda fun to be an internet detective for a day.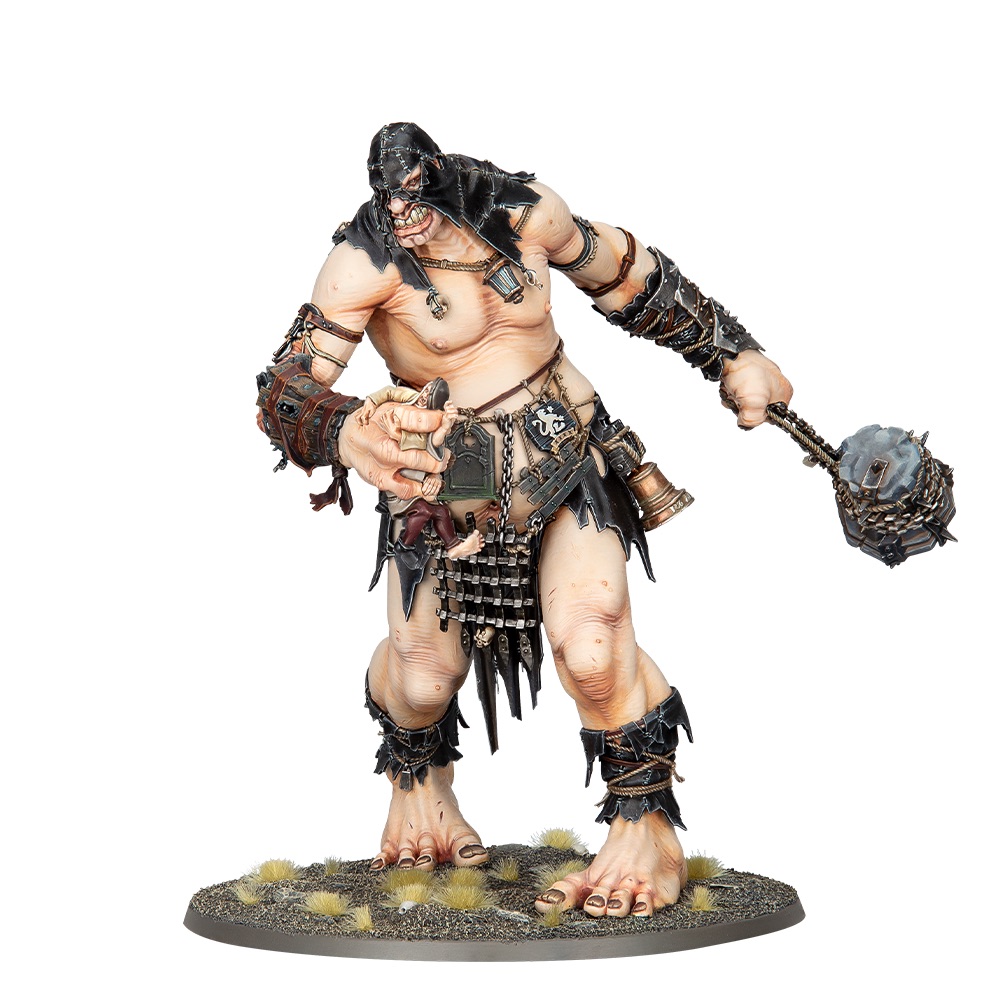 "Forget your boots – I just want pants!"
Identify the bearer of the fancy boots and win +1 internet cookie for the day!