Is it the Holy Orb of Antioch? An icon of office? Or is someone about to take this club to pound-town? It's Day 7 of GW Rumor Engine Advent Mode!
It's 24 days of sneak peeks from Games Workshop thanks to the Rumor Engine's new Advent Mode. You can check out the previous day's sneak peek here. And now, let's get to the new one!
"Welcome to the Advent Rumour Engine! As a Christmas gift, we're revving up the Rumour Engine to offer a tantalising glimpse at future Warhammer models every day in the run up to Christmas. 
Take a look behind today's window and join us on the Warhammer 40,000 and Warhammer Age of Sigmar Facebook pages to share your guesses. Then come back tomorrow for another mysterious image – and no cheating by trying to open a window early!"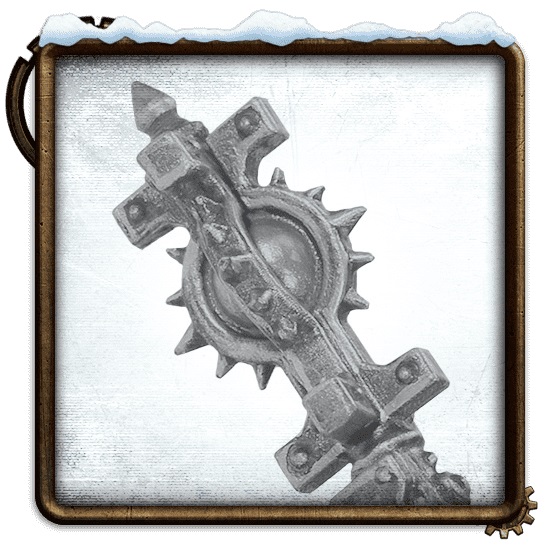 My gut reaction was "Hey, that looks kind of like the Inquisitorial 'I' only with a ball in the middle." And I think that was pretty close…But I don't think it's the Inquisition – I think it's the Ecclesiarchy: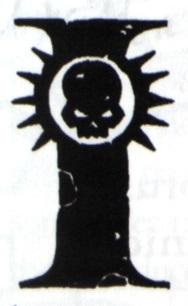 It's a big "I" with a ball (well, a skull in the middle) and there are spikes around it as well. Seems pretty spot on! In fact, one of the more recent miniatures from the Ecclesiarchy was has the best look at this: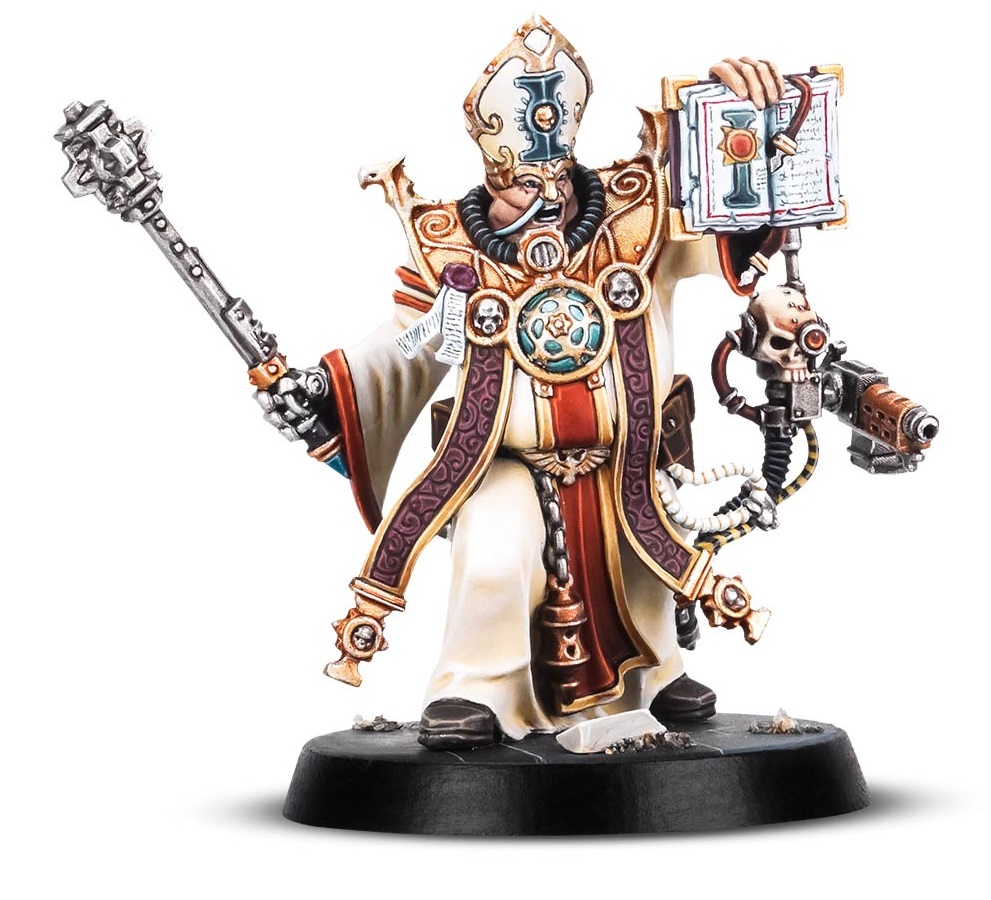 "Taddeus the Purifier, Ministorum Priest"
That mace looks awful close. That of course means it's probably related to Adepta Sororitas (aka the Sisters of Battle) as they have the most direct access to these Imperial Battle Preachers and the "combat" members of the Ecclesiarchy (aka the Ministorum).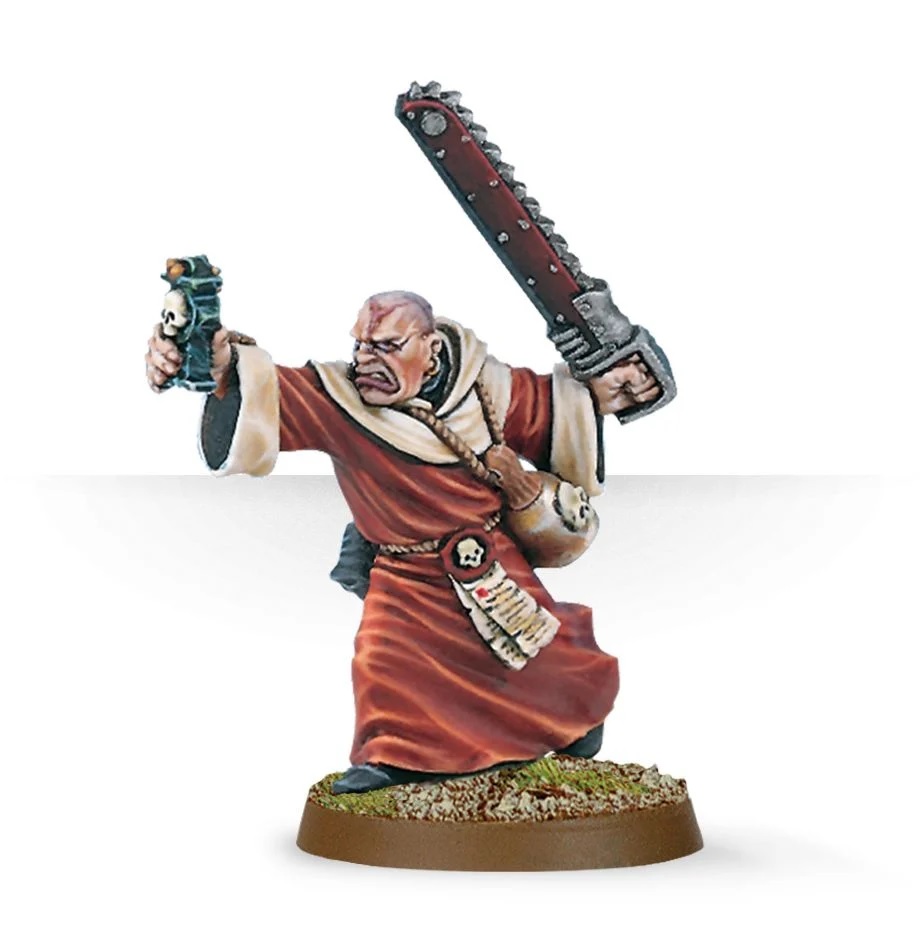 Again – holding the same symbol and it's the same basic shape, too. While this one isn't completely solved, I think we're on the right track. My best guess is we're getting a new Ministorum Priest model that will be able to fight alongside the Sisters of Battle and probably the Imperial Guard in some capacity. Or maybe this is just the tip of the spear – it could be the vanguard for a whole new Imperial Army…wouldn't that be something else.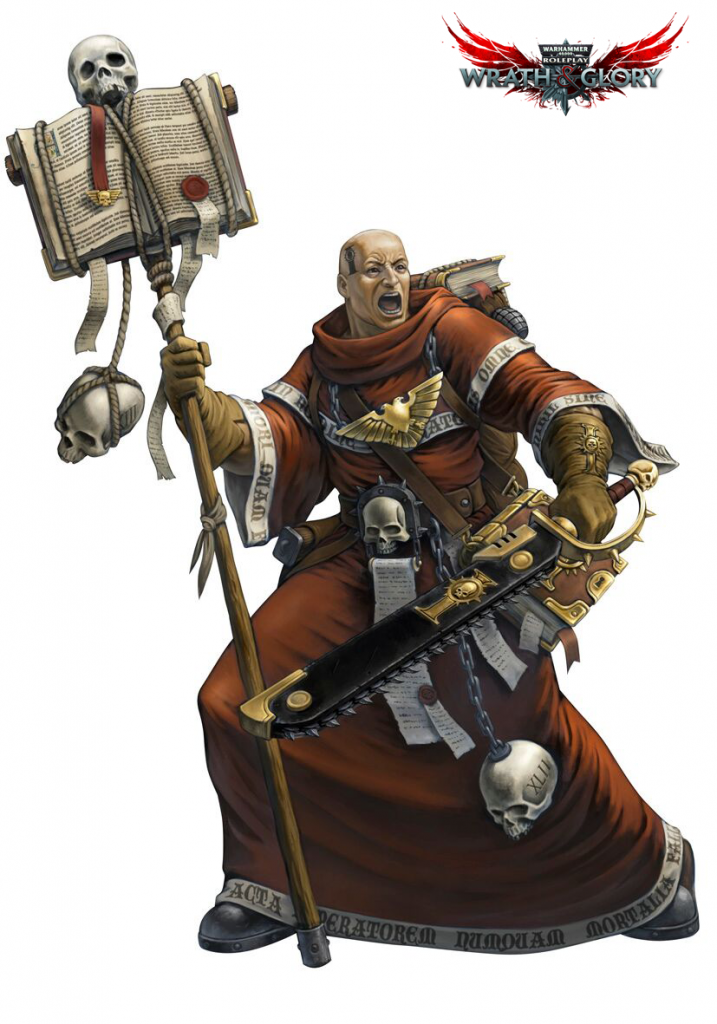 Zealots in the Grimdark? Yeah…that's a thing. Chainswords and flames. I can see it now.
What do you think? Are we just going to get a one-shot model or are we going to see some brand new arm of the Ecclesiarchy? Let us know what you think in the comments!