If there's something I want for 2021, it's a more popular and growing Warhammer 40,000. But what if that means ditching the Grimdark?
GW has really shaken things up of late. I'm not just talking about the formal new product releases. Yes, we got the new edition, and it is looking great, especially once we got all those codexes flowing next year. But I mean at a larger level, GW has been easing up a lot and softening up some of the sharper edges of the game, and opening up Warhammer 40K for ever more people. I don't know if they are planning on ditching the grimdark, but here are some of the things we've seen over the last couple of years.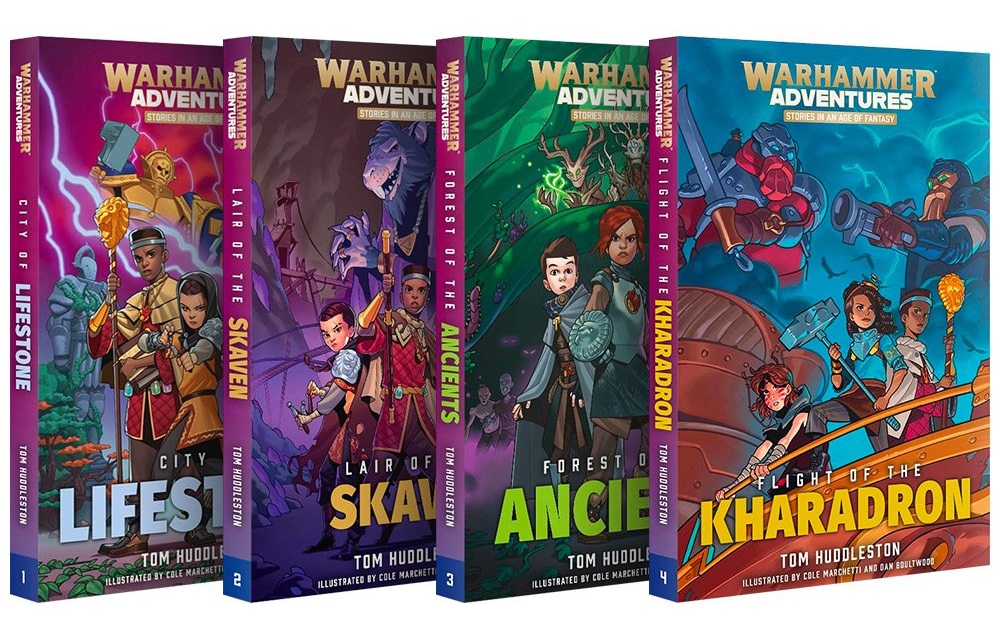 I still remember when these YA novels were announced in 2018 and people ran around like the sky was falling. Oh no, they said – the lighthearted nature of the books would undermine everything 40K stood for. We can't have these youngsters poking around, without knowing critical important things like the dark nature of Chaos and the genocidal horrors of the Horus Heresy. Well, it's been a couple of years, several books came out and the game is still going strong.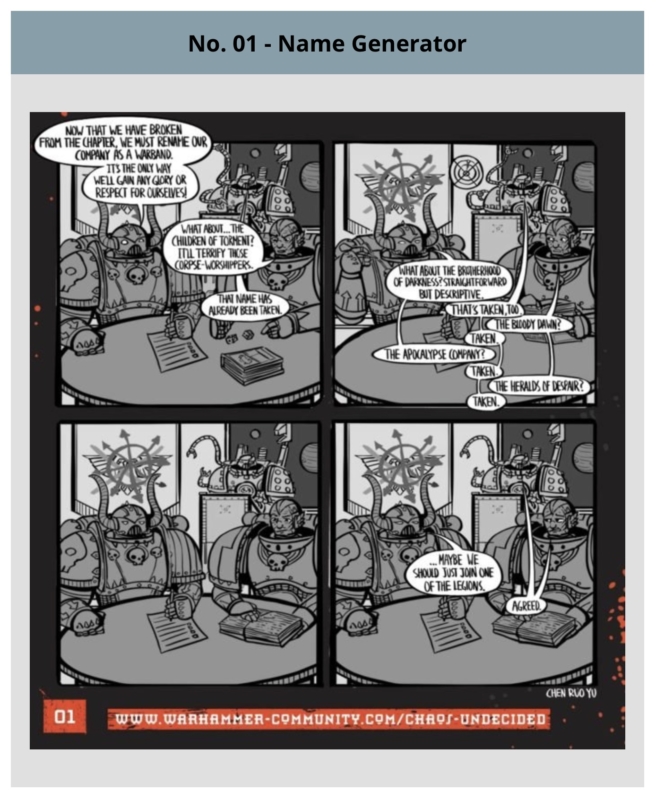 Take a look at some of the recent GW comics on WH Comms. Not so serious are they? It's a nice change of tone, and a deliberate one. What you are seeing is GW making a conscious marketing decision to separate the Grimdark of the in-universe material from the coverage of the game from the real-world point of view of players. Long story short, you can like the Grimdark, but that doesn't mean you ARE Grimdark, nor is the reality of the hobby.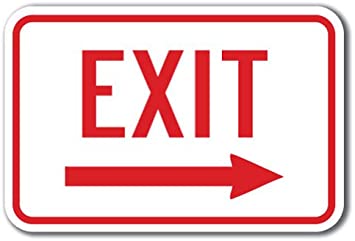 Pushing Back Disruptive Elements
I think one of the biggest booms was GW explicitly stating months back that disruptive and non-inclusive behavior was not welcome in the community. It was a clear line in the sand, and I believe not a moment too soon. It's difficult to pinpoint an exact moment or reason, but for years 40K has attracted a particularly tiny, but dark and nasty sub-culture not seen in other tabletop games. There were some who looked at its tyrannical, dystopian, xenophobic universe not as farce writ-large, but as a reasonable goal for a society, and set themselves up as hateful gatekeepers. Let us hope that a generation of new young players will join us and never know they ever existed.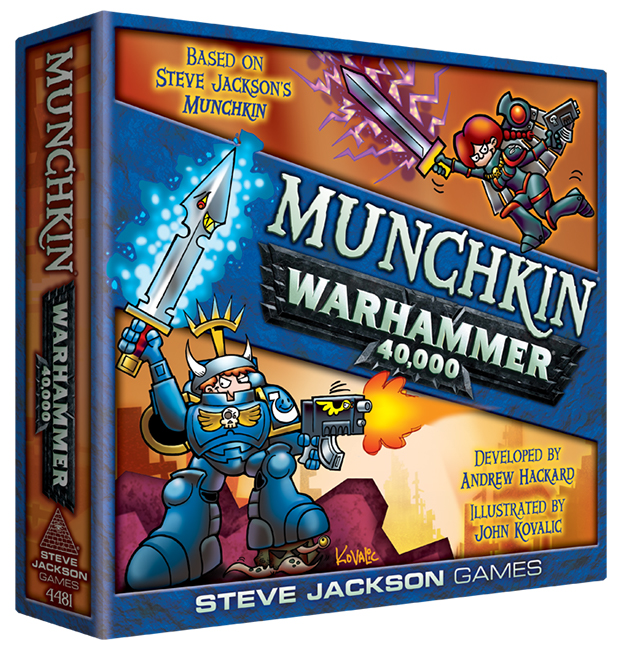 Lighthearted Licences
Tying into the previous examples is the broadening of how GW has been licensing Warhammer 40,000. Sure the videogames have been with us for decades, but when I see things like Harlequin Leggings, Munchkin:Warhammer 40,000, and a Grimdark version of RISK, you know something has shifted.

Even the new logo is brighter!
Where is this Headed?
All of this has me thinking that GW really wants to expand the game and that means opening it up to the mainstream. That means making the entire Warhammer 40,000 universe approachable for both the younger, more casual, and female new players. To do that the game and universe MUST change – and ditching the grimdark may be a factor.
On a certain level, we forget that once upon a time we were all wide eyed children ourselves and that at a fundamental level – Warhammer 40K is a somewhat silly, tropey, sci-fi melange borne out of everything it could put its hands on from sci-fi, to fantasy, to 1980's UK politics and norms.  2021 is upon us and the game is approaching 34 years old. Think about other venerable franchises like D&D, Star Wars, or the Marvel & DC universes. What kind of content were they knocking out in the 1980s – and compare it to what is hitting TV now.  Warhammer 40K is no different and I think that not only does GW understand that change is inevitable – they welcome it.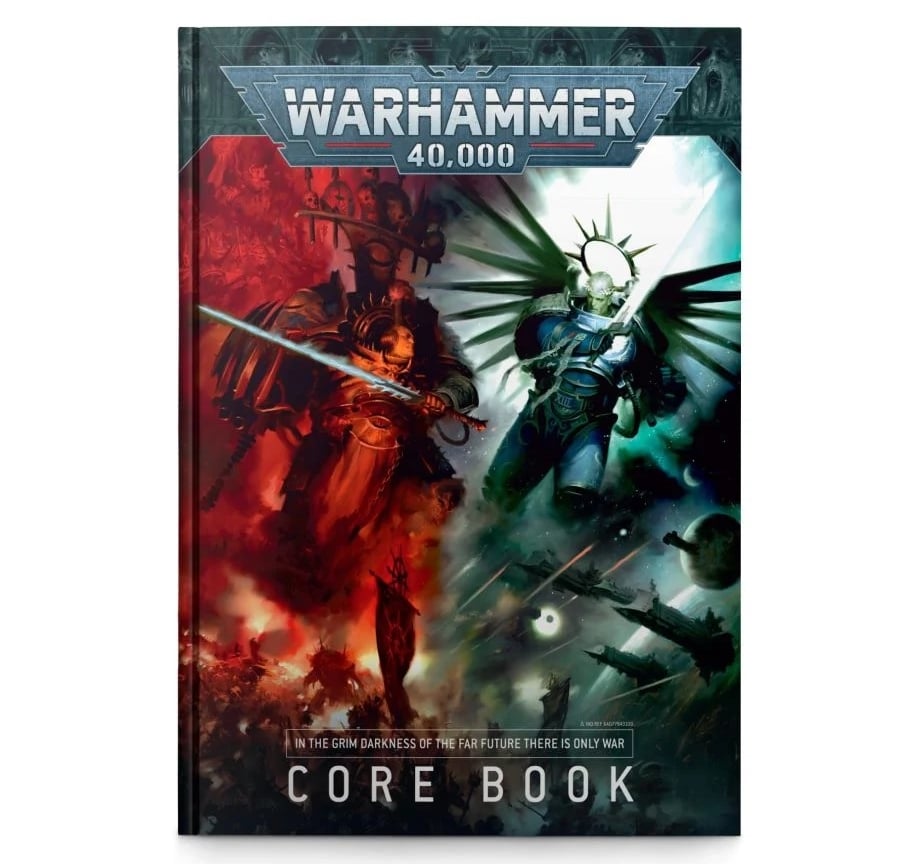 My big question is where will they take us in the next ten years? If the galaxy was swept by enormous upheavals, and maybe has some factions or portions of the universe get their act together – maybe even – EGADS – a little bit of hope emerges here and there, it would act as a contrast to the darker corners, and open things up for more armies, more games, and more players.
I'm all about that. Bring it!