A Lizard oracle has given us a glimpse of the future, but it remains too muddled to know for sure…
Over on the GW website, we got a preview at the upcoming Seraphon Underworlds warband, which is full of gorgeous sculpts for the Seraphon army (so much so that I've seen a few people half-jokingly say they're going to buy several to make full squads for their army). But near the bottom of the page, Kixi-Taka the Skink leading the band let us in on a preview of things to come in Direchasm's near future. But what could it be? And what does that mean for AoS as a whole for the future?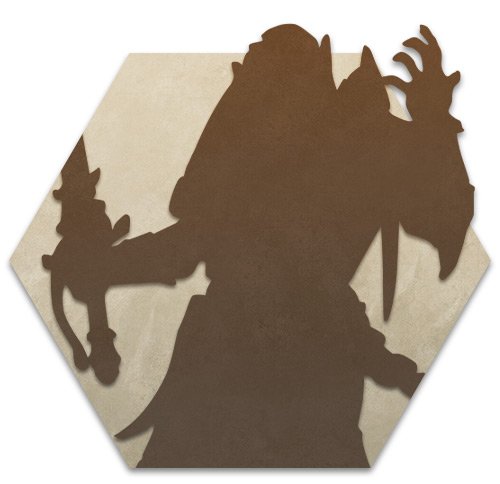 Given the look of the preview, plus some of the recent Rumor Engine posts, my money is on a Soulblight Underworlds group.
The outline's design, which shows a figure who appears to be holding the ornate rapier from previews of old, suggests this will be either the band's vampiric leader or one of their Blood Knight warriors.
That's plenty awesome on its own, but I really hope it means that we're getting a stand-alone Soulblight battletome soon. As I've mentioned in the past, the old Vampires were a favorite army of mine, and I like the idea of a Death army that, while TECHNICALLY under Nagash's sway, doesn't kowtow to him entirely, much the same way as the Tomb Kings once did.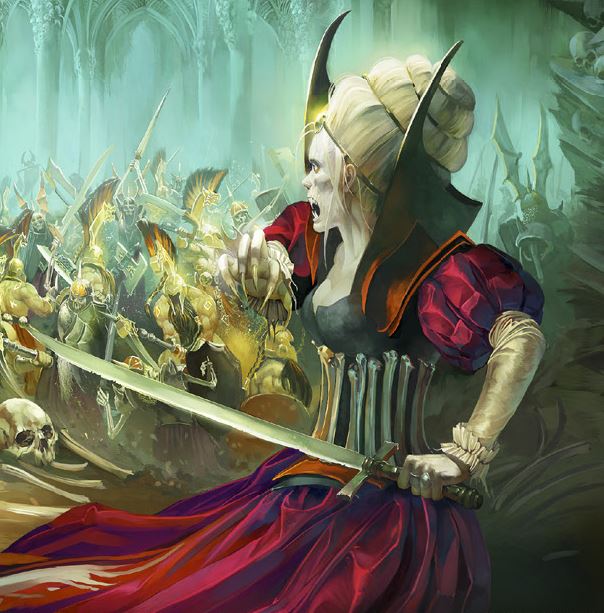 A Soulblight codex could be Nagash's answer to the stirrings in the Mortal Realms between Morathi's apotheosis or the recent unbinding of Slaanesh, it could be another attempt at wresting control of the Eightpoints from Archaon, or it could be the likes of Neferata breaking her bonds and forming an independent faction in the wake of the earthshaking events of the Broken Realms saga. We can assume because of the Underworlds timeline pics that we've seen so far that something winged and fanged is coming to the Living Mountain, so Soulblight makes sense, and GW would do well to capitalize on it as much as they can.
What do you think the preview is?