The rocky journey towards inclusivity and diversity continues for D&D, but according to a recent report from Wired, there's trouble at the top in WotC.
Dungeons & Dragons has spent the last six months pushing for more diversity and inclusivity in the game, but addressing the baggage of 40 years takes time–even more so when much of the work of inclusivity feels like it's falling on the shoulders of its fans. A recent report from Wired captures a rare look behind the scenes at the slow, sometimes haltering push for a more progressive Dungeons & Dragons.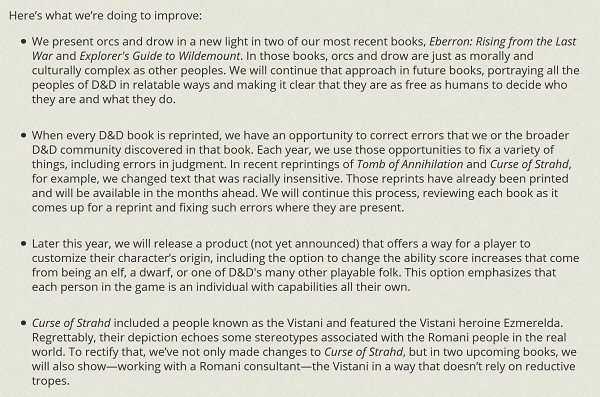 And what it found were stories of management hearing concerns but taking no action, the weight of D&D's 40-ish year legacy, and the voices of WotC's employees of color going unnoticed. This isn't the first time WotC has faced allegations of mistreating their employees, particularly nonwhite employees, but some of the stories Wired uncovered highlight just how far D&D still has to go.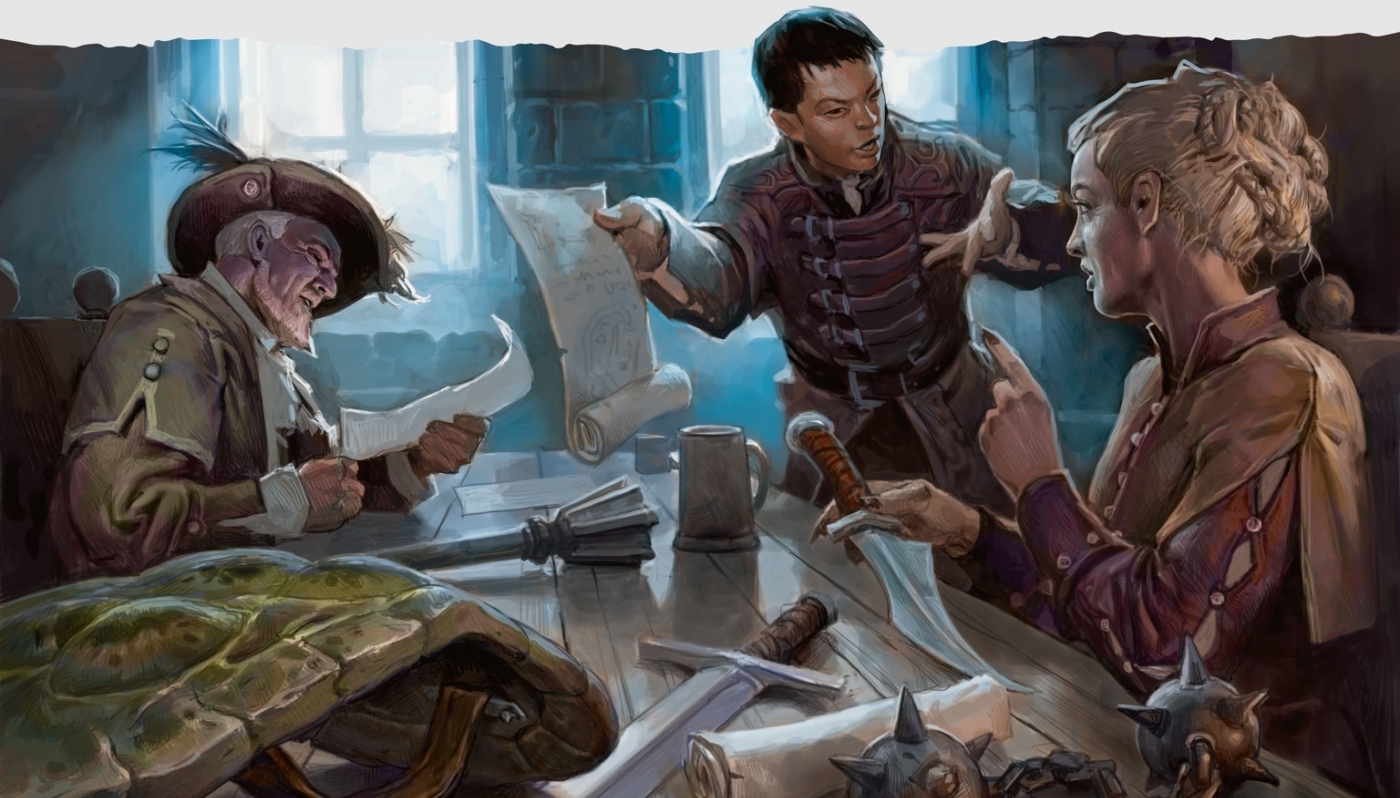 The Loudest Voices criticizing D&D right now are doing it out of love. They don't want to see it destroyed, they want it to change with the times.
Wired outlines the various troubles Wizards of the Coast has faced over the last year, including allegations of mistreatment from one of their employees, as well as problematic elements included in "current" and older products, like Curse of Strahd and Oriental Adventures. We've talked before about these issues and how they reflect on WotC's quest to make a more progressive D&D–and as Wired points out, we have seen some changes over the last year or so. From the host of popular D&D streamers/influencers who are also people of color being at the center of the release for Tasha's Cauldron of Everything, to the different panels on diversity and representation in D&D that were featured in D&D's live events this year.
Which, to be fair, is a great deal of work, but as Wired points out, this puts the onus of change on the fans who are raising their voices about it. Daniel Kwan, whom you might recognize from Asians Represent, was one of the bigger voices behind the push to have a disclaimer added to the Oriental Adventures book, as well as leading a panel that tries to tackle the racial stereotypes in books like that, is one visible example of the fan-led work that helps drive change at D&D.
You could also look at Sara Thompson's Combat Wheelchair, another fan-led creation that enables better representation, but both Thompson and Kwan faced considerable backlash for their actions. You can still go online and find folks decrying any bit of criticism of D&D with some variation of:
"That's not how it is at my table"
"I've never seen this happen in D&D"
"You can play the game however you want"
But the point Wired makes is, that for all that WotC has promised to change, the effort they've been putting into fixing their game seems to pale in comparison to what their community is doing–often without official word from Wizards of the Coast or the D&D team on the matter. For instance, the Combat Wheelchair was boosted by Matt Mercer and featured on Critical Role. Miniatures companies like Strata Miniatures rushed to make some gorgeous minis to support wheelchair-using heroes. But you won't find a mention of it on the official D&D Twitter account.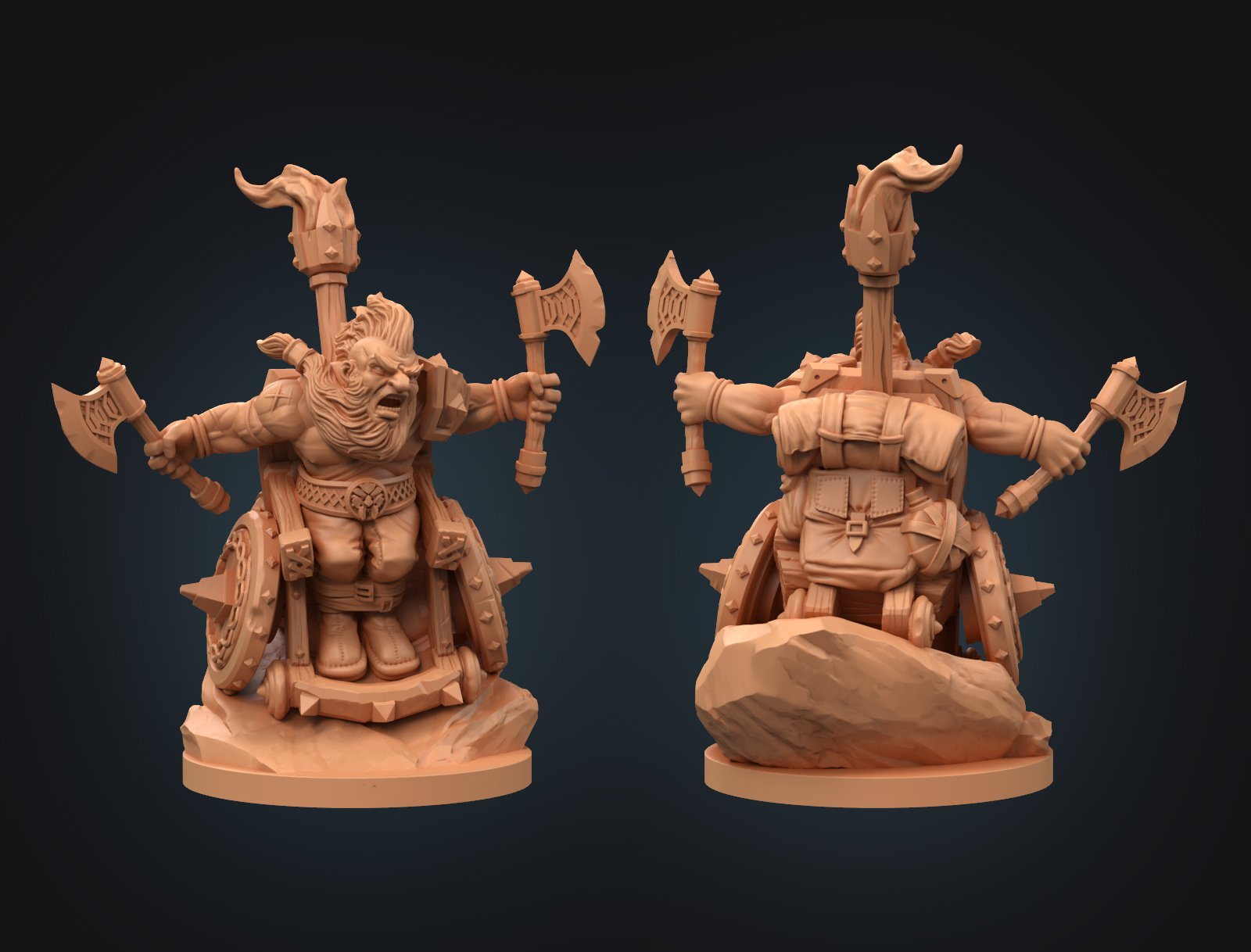 Meanwhile, Wired highlights some of the changes WotC has carried out:
The Vistani are a paper-thin Romani stereotype, and WotC promised to update Curse of Strahd with the help of a Romani consultant. So what did they change or remove?

The original publication included the sentence "Although they can seem lazy and irresponsible to outsiders, the Vistani are serious people, quick to act when their lives or traditions are threatened." The revised edition removed the lines about laziness and irresponsibility. The revised edition also removed a single use of the word "vardo" to describe Vistani wagons, a direct reference to Romani.

That's the bulk of the changes to the Vistani in the revised Curse of Strahd. Aside from a few lines pulled, their characterization is largely the same. They still lay curses on people, use a power called the "Evil Eye," get drunk in scripted scenes, and attempt to con the players out of their fortune. A few overtly offensive lines were changed, but the Vistani remain much as they were—a thinly veiled Romani stereotype.
And as Wired points out, "it would be hard to remove or update the Vistani as presented without completely rewriting the entire Curse of Strahd campaign." It's true. A lot of the racial insensitivity that players are trying to address is baked into the systems of the game. Meanwhile, you can find countless reworkings of Vistani, Drow, Half-Orcs, you can find a more in-depth system to ancestry and heritage than is outlined in Tasha's Cauldron of Everything.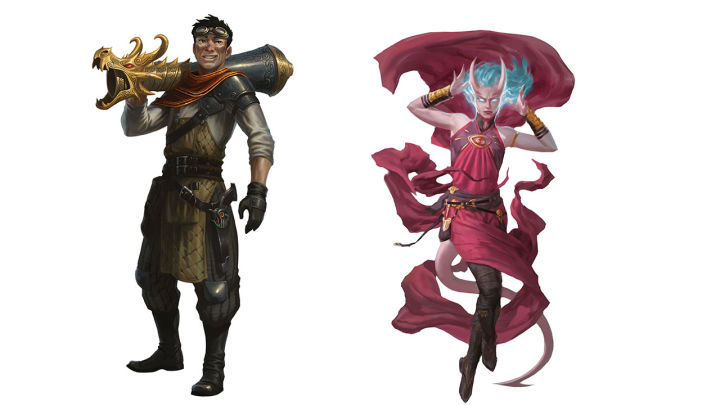 Wired reports that a big reason for this is the crushing weight of D&D's 40-year history. Kwan spoke to Wired about it:
"The new supplemental rules in Tasha's are nice in that they encourage more player choice and freedom in the character-creation process. However, players and DMs have been encouraged to change rules as they see fit for a long time in D&D publications—it's the nature of the game. While players are now explicitly encouraged to swap ability score bonuses and languages in Tasha's, this really doesn't address the root problem—essentialism in how D&D races are portrayed. They simply tell players and DMs to ignore the problems without actually solving them."
Wired spoke to people who worked with WotC as well, talking to Austin Walker, GM for Friends at the Table and host of Waypoint Radio (among other things), who said that his experience was initially a welcome one, having been brought on specifically because of prior criticisms of the company–but his proposed changes were stymied by 'roadblocks':
"I did some limited work for WotC on a project under the vast D&D umbrella in very early 2020. I cannot talk about the project directly or my experience in depth because of a strict NDA. What I will say is that, in my limited experience working with the company, my manager on that project fought for my ideas and listened to my critiques, and in fact wanted to work with me because of my prior criticisms of the company and its products.

Legacy issues with D&D as a franchise and WotC as a company presented innate roadblocks towards addressing these problems, and I was often frustrated as I saw the limits of 'reforming' the franchise's relationship with race. Because of this, I would not choose to work with the company again in the near future."
And as Walker points out, the list of proposed changes from WotC are "probably the right decisions" but also not "proactive or deep enough" to address the real problems. In order to do that work, you need people "as diverse as the world you want to represent."
We sincerely apologize to Orion Black for the negative experiences they had as a contractor with the D&D franchise team. Their statement is being taken seriously and is an opportunity for us to improve the experiences of all those who contribute to our company and community.

— Dungeons & Dragons (@Wizards_DnD) July 10, 2020
Which brings us (and Wired) to Orion Black, a former freelancer who left the company and made a public statement that garnered an apology from WotC for mistreatment. Wired was able to dig up more details on what exactly had happened, and it seems fairly damning:
In a June meeting, Black says they watched someone else pitch a project they had created. "It was the most infuriating thing," Black says. "It was so surreal because all of the ideas that I came up with I'd talked about extensively with other people. I had made documents. Jeremy Crawford [D&D's lead designer] starts talking about a new product they're coming out with, and it's almost word-for-word stuff from my email."
And Black's experience is only one example. Others have mentioned proposing changes only to have leadership not act on it for the sake of protecting the legacy of D&D. Wired points out that there are many people who want to see D&D change for the better:
The loudest voices criticizing D&D right now are doing it out of love. They don't want to see it destroyed, they want it to change with the times.
But until it does, the fans will continue the push ahead. The community, it seems, has had enough of 'first steps'.
What do you think? Let us know in the comments!