Geekery: New Year, New Movies – The Latest Trailers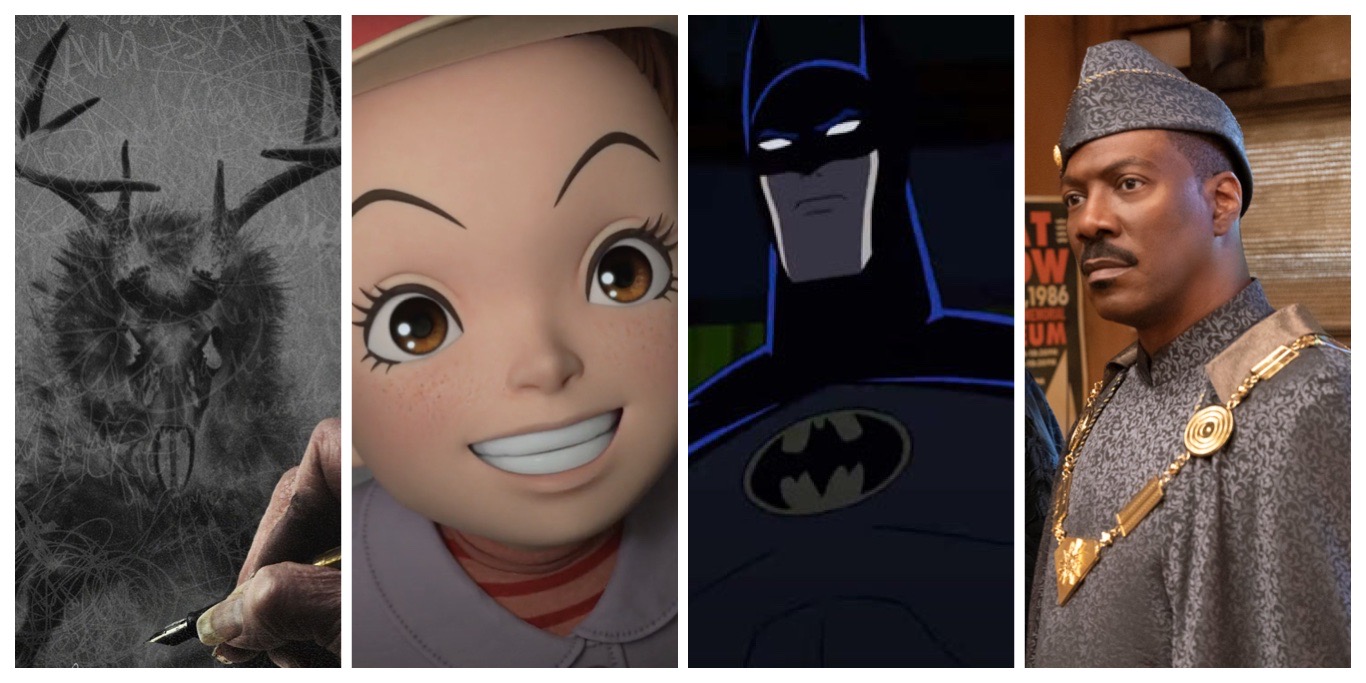 A magical movie from Studio Ghibli plus new DC animation, horror, a murder mystery, and a 1980s classic comedy gets a sequel.
The Queen of Black Magic – Shudder on January 28
In this terrifying and gory tale of buried secrets and supernatural revenge from two of Indonesia's modern masters of horror, a middle-class family travels into rural Indonesia to visit the terminally ill director of the orphanage where the father was raised as a child. Sinister and terrifying events soon befall them and the other visiting families as the orphanage's dark history reveals itself. Screenwriter Joko Anwar (Impetigore, Satan's Slaves) and director Kimo Stamboel (Headshot) deliver a bloodthirsty spine-tingler that grabs you and doesn't let go.
Palmer – Apple TV+ on January 29
After 12 years in prison, former high school football star Eddie Palmer returns home to put his life back together—and forms an unlikely bond with Sam, an outcast boy from a troubled home. But Eddie's past threatens to ruin his new life and family.
The Little Things – Theaters and HBO Max on January 29th
Kern County Deputy Sheriff Joe "Deke" Deacon (Washington) is sent to Los Angeles for what should have been a quick evidence-gathering assignment. Instead, he becomes embroiled in the search for a killer who is terrorizing the city. Leading the hunt, L.A. Sheriff Department Sergeant Jim Baxter (Malek), impressed with Deke's cop instincts, unofficially engages his help. But as they track the killer, Baxter is unaware that the investigation is dredging up echoes of Deke's past, uncovering disturbing secrets that could threaten more than his case.
Sator – Digital on February 9
Secluded in a desolate forest home to little more than the decaying remnants of the past, a broken family is further torn apart by a mysterious death. Adam, guided by a pervasive sense of dread, hunts for answers only to learn that they are not alone; an insidious presence by the name of Sator has been observing his family, subtly influencing all of them for years in an attempt to claim them.
Coming to America 2 – Prime Video on March 5th
Set in the lush and royal country of Zamunda, newly-crowned King Akeem (Eddie Murphy) and his trusted confidante Semmi(Arsenio Hall) embark on an all-new hilarious adventure that has them traversing the globe from their great African nation to the borough of Queens, New York – where it all began.
Batman: Soul of the Dragon – Digital on January 12
An all-new original animated film, Batman: Soul Of The Dragon does a deep dive into Elseworlds vibes by putting Batman in the midst of the swinging 1970s. Faced with a deadly menace from his past, and along with his mentor O-Sensei, Bruce Wayne must enlist the help of three former classmates – world-renowned martial artists Richard Dragon, Ben Turner and Lady Shiva – to battle the monsters of this world and beyond. The film is rated R for some violence.
Subscribe to our newsletter!
Get Tabletop, RPG & Pop Culture news delivered directly to your inbox.
Earwig and the Witch – TBA
Growing up in an orphanage in the British countryside, Earwig has no idea that her mother had magical powers. Her life changes dramatically when a strange couple takes her in, and she is forced to live with a selfish witch. As the headstrong young girl sets out to uncover the secrets of her new guardians, she discovers a world of spells and potions, and a mysterious song that may be the key to finding the family she has always wanted.