Geekery: Watch Our Robot Overlords Dance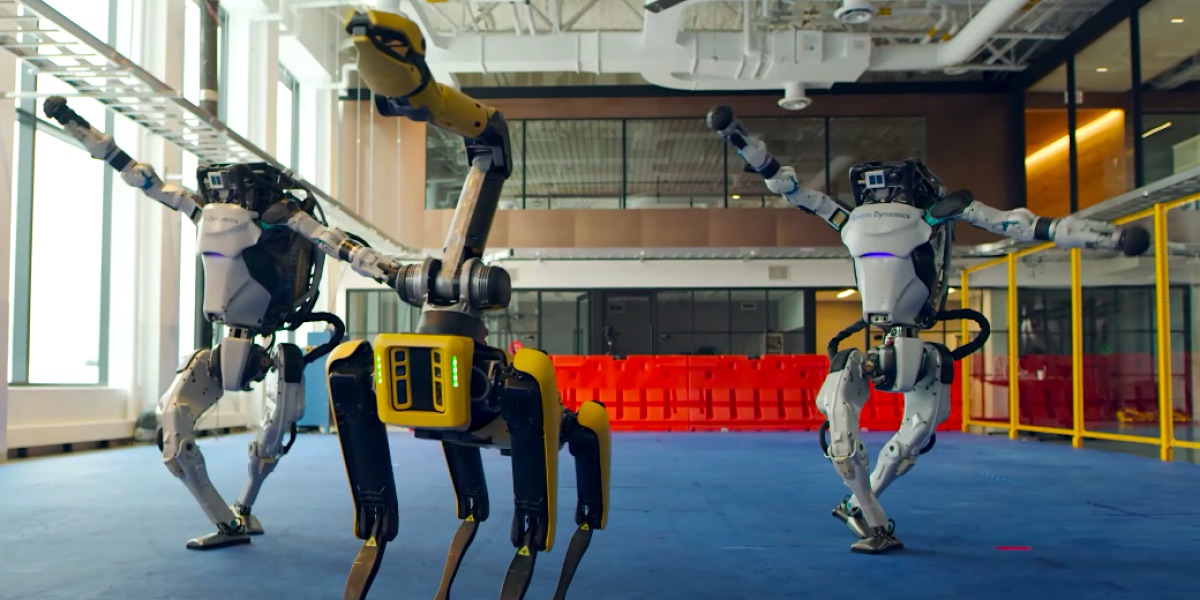 Prepare yourself for the eventual take over by studying this video of friendly and endearing robots dancing to a Motown classic.
Every once in a while, Boston Dynamics shows off the robots they've been working on, and the strides they've made in the last several years are really impressive. Atlas has gone from stable walking and standing from its knees to box jumps and backflips to full out parkour with one-legged jumps in a little under 3 years.
Now it can dance better than a lot of humans (myself included). Check out Atlas, Handle, and Spot strutting their stuff.
That is amazing and terrifying at the same time – I bet that guy up in the second-floor office window was thinking the same thing. Just as a reminder, this is where they were less than 5 years ago. Advancement is coming fast.
So… how long do you think we have till Arnold look-alike robots start showing up with anti-human agendas?