Magic: The Gathering Arena – Mobile Early Access January 28th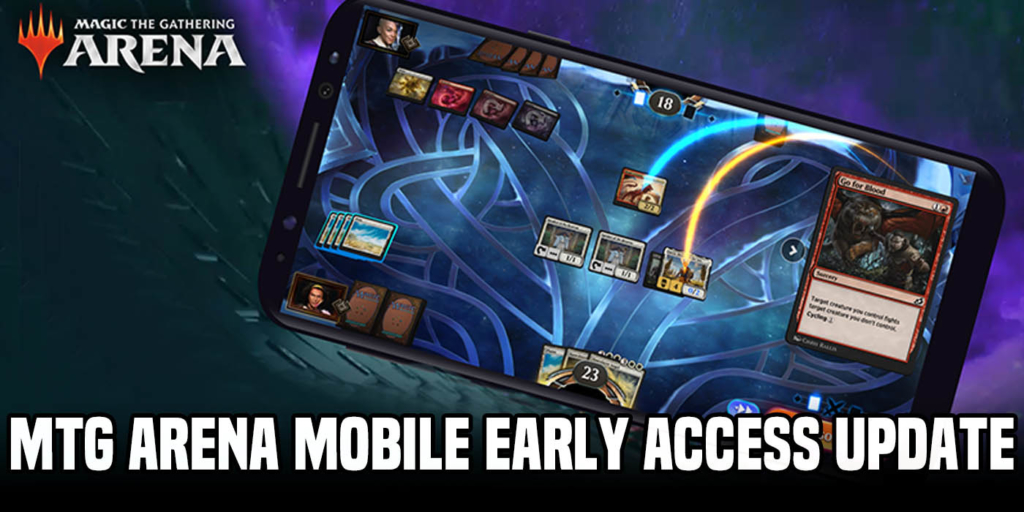 Coming to Android this month is Magic: The Gathering Arena Mobile Early Access and it's about time.
Magic: The Gathering Arena is quite possibly the best digital version of Magic to have ever been created. It's a nearly flawless port of the popular card game over to the digital realm and has been a great way to play Magic during the pandemic. Wizards of the Coast has been using this platform to even help local stores – but that's another topic. In just seven days, Magic: The Gathering Arena is going to be available for Mobile Early Access on Android devices.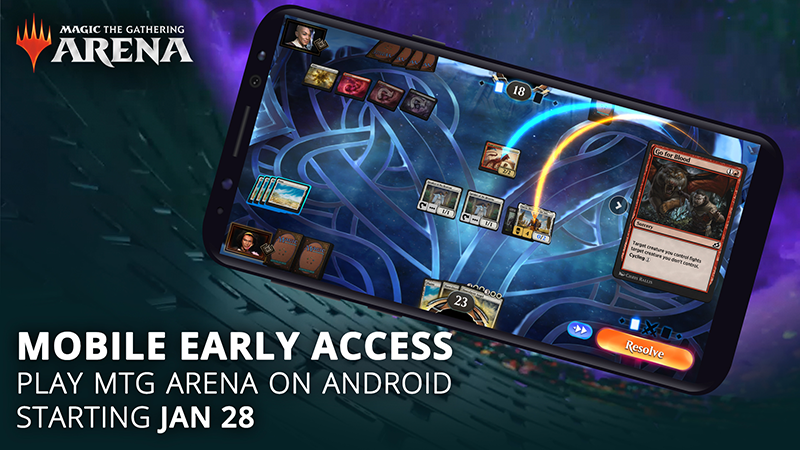 "As foretold, MTG Arena will soon be available in the palm of your hand starting with Android early access on January 28, with additional Android device, tablet, and iOS support coming later this year.
The app will be accessible to players whose mobile devices meet our planned Android recommended specs, everywhere MTG Arena and the Google Play store are currently available. Our Android early access will include cross-platform support and all cards and formats available in MTG Arena, including the upcoming release of Kaldheim."
So two things to note:
This is Mobile Early Access – expect some kinks that need to get ironed out.
It's Android only…for now.
WotC is planning on supporting additional Android devices, tablets, and iOS later this year. But, due to the nature of how those platforms work, Android seems to be the best fit for an Early Access version. If you are looking to take your MTG Arena fix on the go, here are the recommended specs:
Phones must meet or exceed the following specifications to participate in the Android early access:
Android Version: 6.0 (Marshmallow)
RAM: 4GB
Graphics API: OpenGL ES 3.0
Texture Compression: ETC2
Required Chipsets
Kirin 970 -or-
Snapdragon 845 -or-
Exynos 9810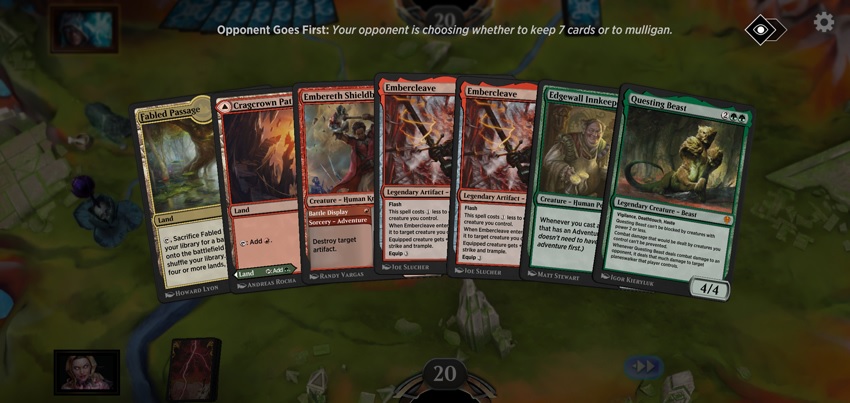 Subscribe to our newsletter!
Get Tabletop, RPG & Pop Culture news delivered directly to your inbox.
Currently, you can download MTG Arena for PC via their website or the Epic Store. It's free to download and if you never want to spend a penny on playing it, you actually can. There are several supported formats of play and ways to grow your digital collection without having to spend a ton on packs. That said, you can buy more cards and entries to events through microtransactions, but let's be honest – it's MTG and you probably knew that already.
Having dabbled with the desktop version, I've been waiting for tablet support for a while. It seems like a natural fit to port MTG Arena over to mobile devices. It would be great to play the game on the go and soon everyone will be able to.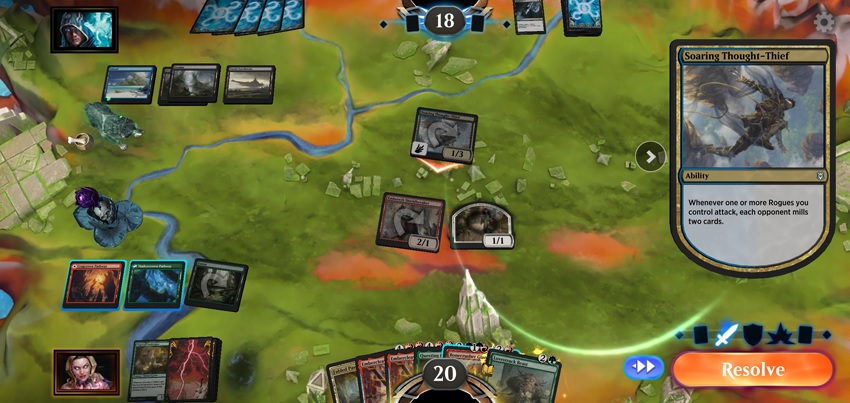 If you haven't played Magic: The Gathering in a while the good news is that Arena is pretty intuitive and does a great drop of executing some of the more mechanically challenging rules that could trip up new or returning players. After a few game against the AI, you'll be ready to tackle other player in no time.
Mark your calendars and get in on the MTG Arena action – coming to mobile on January 28th!
Latest News From BoLS: