MTG Arena – Mobile Early Access Starts Today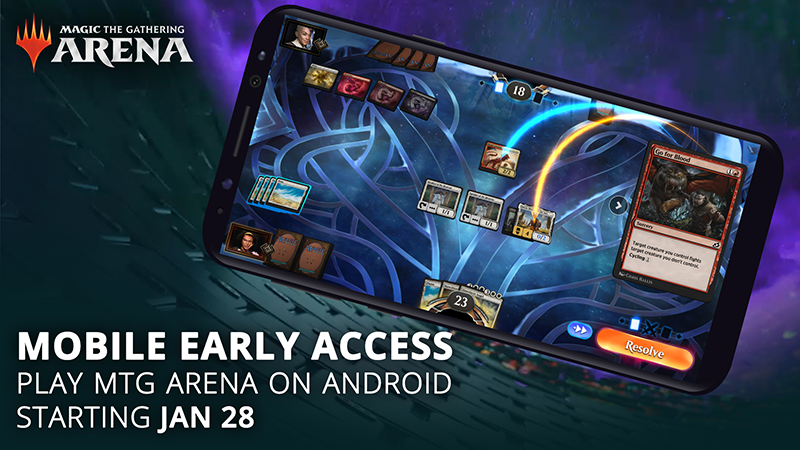 Today is the day that MTG Arena Launches their Early Access for Mobile. If you've got an Android mobile device start playing MTG on the go!
Magic: The Gathering Arena is launching it's Mobile Early Access today for Android Mobile devices. If you missed the update, currently, Early Access is only planned for Android Mobile at this time. But if you're an iOS or tablet user, don't fret – those devices will be getting support later this year. WotC just released a massive FAQ about the Early Access run for fans to check out.
---
General Q&A
WHEN IS MTG ARENA LAUNCHING ON MOBILE?
The early access for MTG Arena on Android mobile devices is currently planned for January 28, 2021 with the release of Kaldheim. It will be available on iOS, additional Android devices, and tablets later this year.
WHEN WILL IT BE AVAILABLE ON THE GOOGLE PLAY STORE?
We will be releasing the app on January 28 as part of our scheduled maintenance. It may take some time (up to several hours) for it to appear on the Google Play store, and it may appear in some regions before others.
For more information, please refer to the MTG Arena Status Page.
EARLY ACCESS?
Early access, open testing—in other words, this isn't even our final form! Our initial release for Android mobile devices is aimed at players who can meet our planned "recommend specs," which will require players to have access to a newer/higher-end device.
Mobiles devices that exceed our recommend specs will work as well, and we're aiming to lower some of these requirements (e.g., "minimum specs") alongside additional performance improvements when we fully release on Android, tablets, and iOS later this year.
HOW DO I PARTICIPATE?
Starting on January 28, you'll be able to download and play MTG Arena by searching for it on the Google Play store. Once you find the listing, you can install and use the app!
WHAT'S THE APP CALLED?
Magic: The Gathering Arena! You can also search for MTG Arena.
WHEN WILL YOU BE RELEASING ON IOS?
Our goal is to release on additional devices as soon as we're ready. We want fans to have fun, enjoyable experiences with the long-awaited mobile version of Magic, and we want to make sure our releases are polished and ready to play.
You should expect to learn more about what's next for our mobile launch plans with the release of Strixhaven.
Subscribe to our newsletter!
Get Tabletop, RPG & Pop Culture news delivered directly to your inbox.
---
There's lots more to the Q&A but that's the meat of the FAQ. If you are looking for supported devices and tech-spec requirements, those are also listed as well.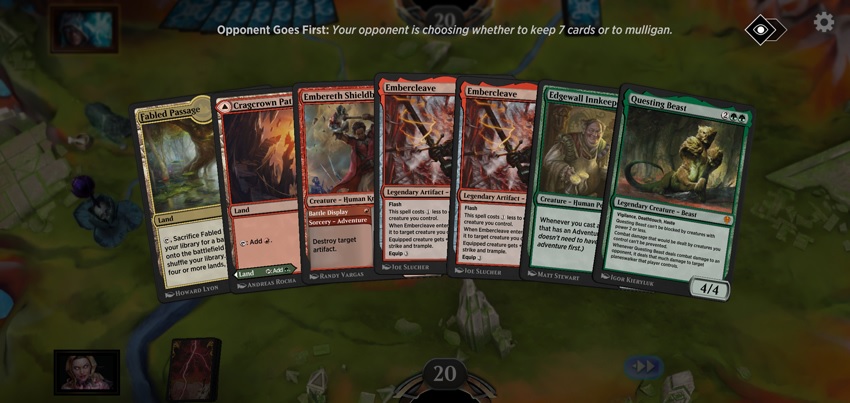 MTG Arena is also Cross-Platform. If you have an existing account, you can sign into your Wizards Account and have access to your collection! And if you create a new account to play on mobile, you can always download MTG Arena on your PC/Desktop and login to play as well. Play where you want on the device you want.
Since this is Early Access you can probably expect a few hiccups along the way. If you experience any bugs or crashes, Wizards does have a feedback form you can access HERE. I'm sure they will appreciate any feedback or bugs you report.
Play MTG Arena on the go with the new Mobile Early Access! Now I just need to wait until we get iOS support for my tablet…