New 'Alien' Action Figures Include 3 Murderous Beings & John Hurt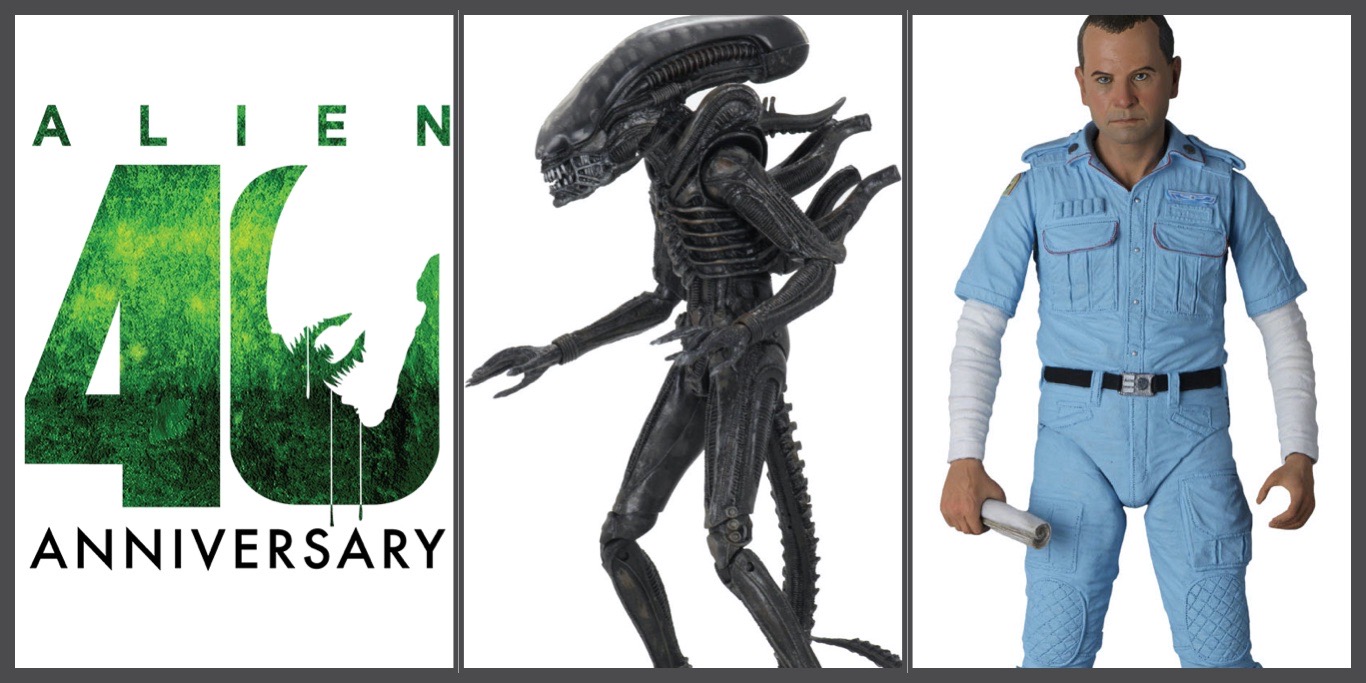 More crew members of the Nostromo are available in the latest wave of Alien 40th Anniversary figs from NECA.
The 1979 movie was one of the most successful films of the year and quickly became a sci-fi horror classic. Aliens set the standard for horror in space and it's been nearly impossible to beat.
NECA has been releasing figs inspired by the movie as part of the 40th Anniversary celebration. The third wave is now available. This Walmart exclusive set of three includes the classic Big Chap, plus Kane and Ash both with really nice face sculpts and plenty of accessories. If you missed out on the other waves, you can snag Ripley/Lambert/Giger's Alien and Brett/Parker/Bloody Big Chap from Big Bad Toystore.
Alien 40th Anniversary Set: Big Chap, Kane, & Ash – $89.99
7″ Scale
Licensed likeness of John Hurt and Ian Holm
Include appropriate accessories
40th Anniversary Kenner inspired packaging