We're opening up two of the newest releases for the Legion of Everblight. Let's see what the new spawn of the Dragonfather have to offer.
Bethayne, Pride of Everblight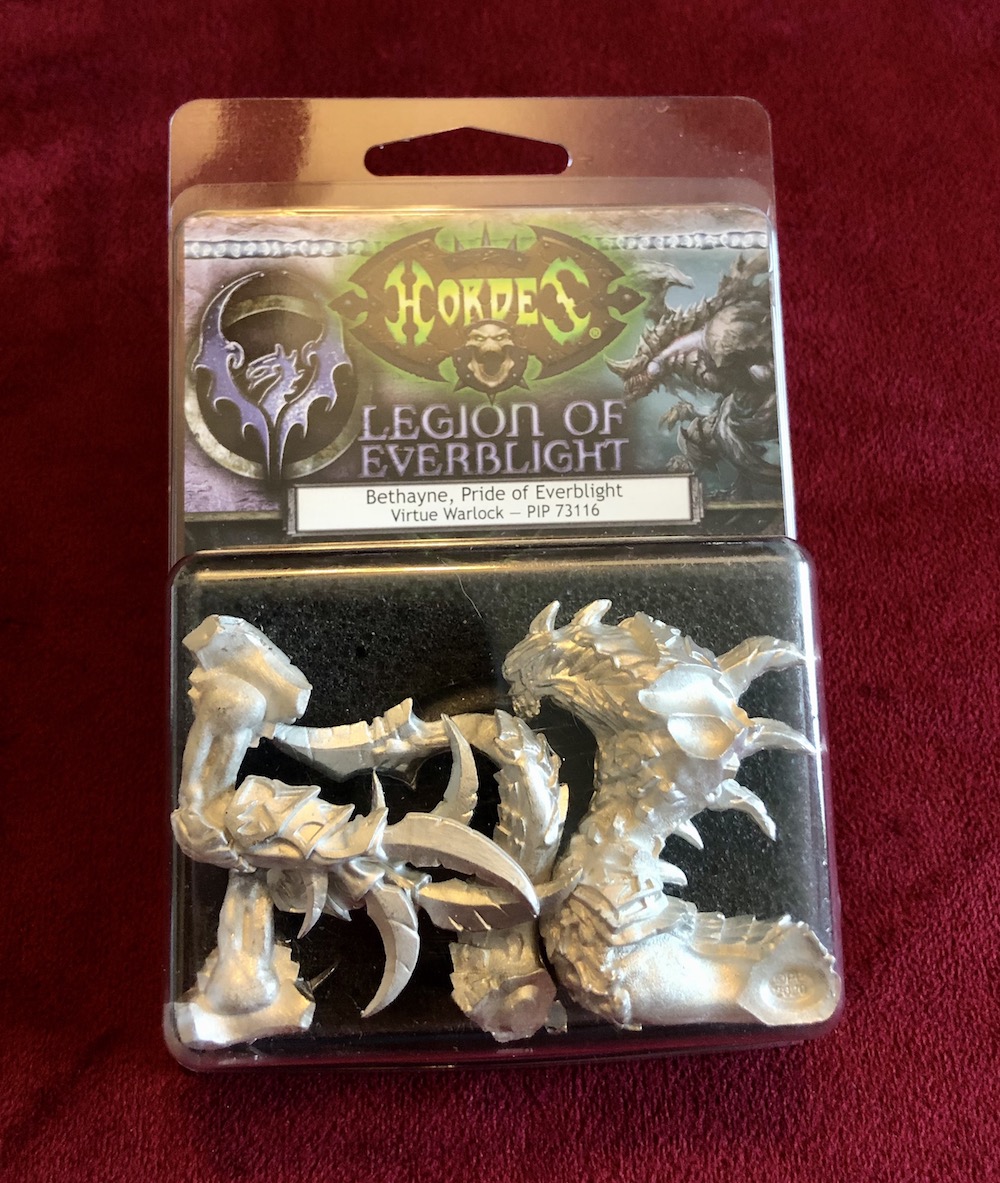 Bethayne is an all-metal model on medium size base.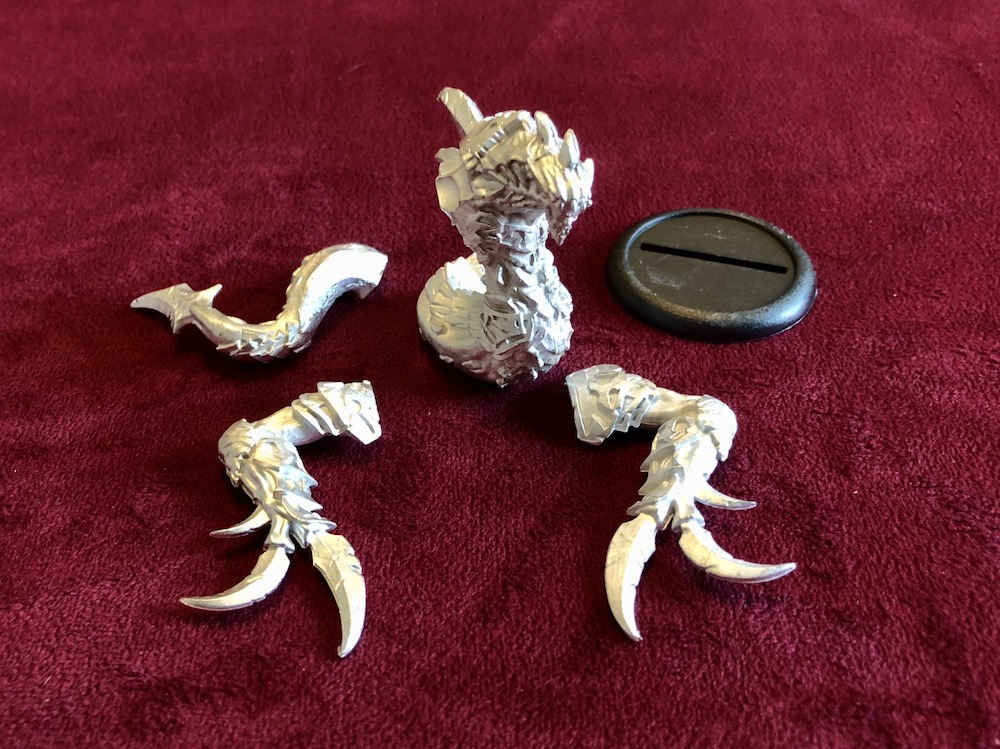 I was surprised to see this model in full metal, I would have to guess the main body would be resin. This isn't a complaint though, the details are clean pieces fit together easily.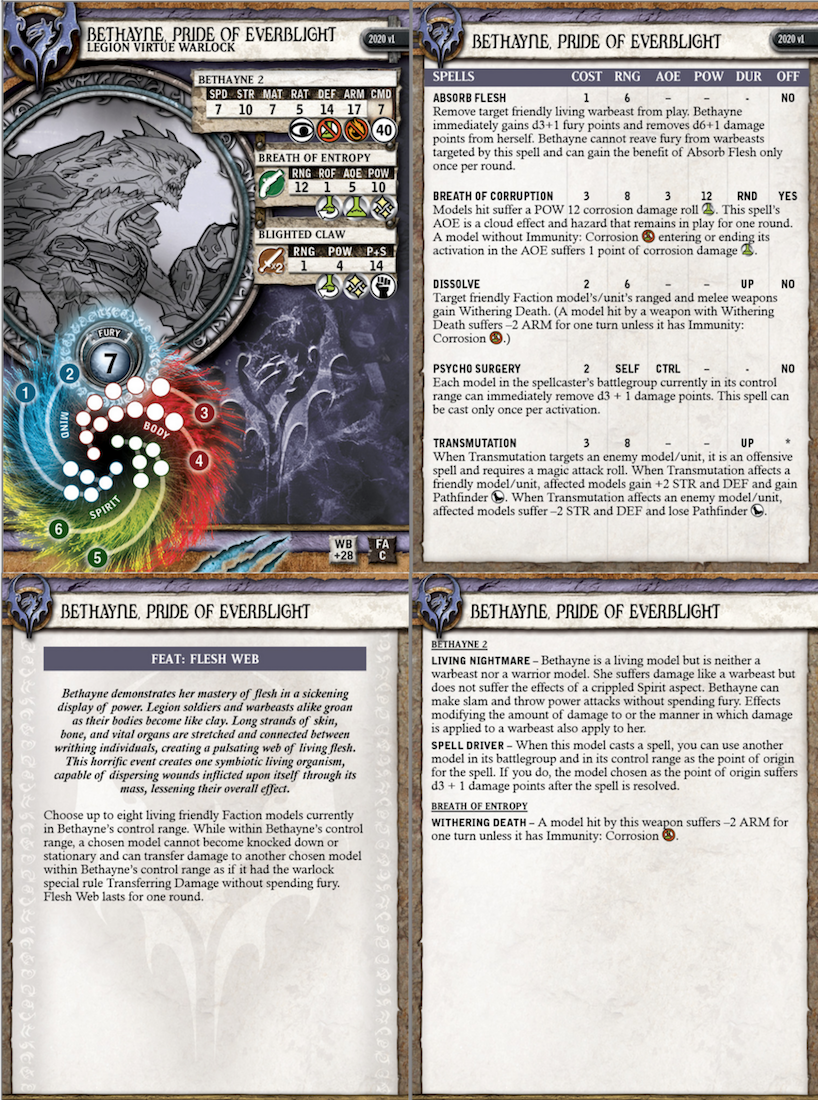 This iteration of Bethayne is a literal Living Nightmare, a fusion of both caster and warbeast to create one grotesque warlock.  With Spell Driver and an impressive spell list, Bethayne will be throwing out Dissolves, Transmutations and Breath of Corruptions all over the table. I especially like Absorb Flesh which will give Bethayne fury and damage healing…but at the cost of a warbeast!
The cheapest Legion warbeast is at least 3 points so this may not seem great at first, but cheap warbeasts synergize well with the Feat: Flesh Web. For example, a turn 2 feat with an aggressive placement of some heavy hitters(one with Transmutation perhaps) all able to transfer damage back to lesser warbeasts. Then after the feat turn, you have some damaged lessers just waiting to be sacrificed for extra fury to end out the game.
Lastly, Bethayne brings some pretty solid weapons, the standout being a RNG 12 shot that causes Corrosion and a -2 ARM to everything in a 5 inch AOE. Pretty fantastic weapon for a warlock to hang back and shoot all game.
Blight Archon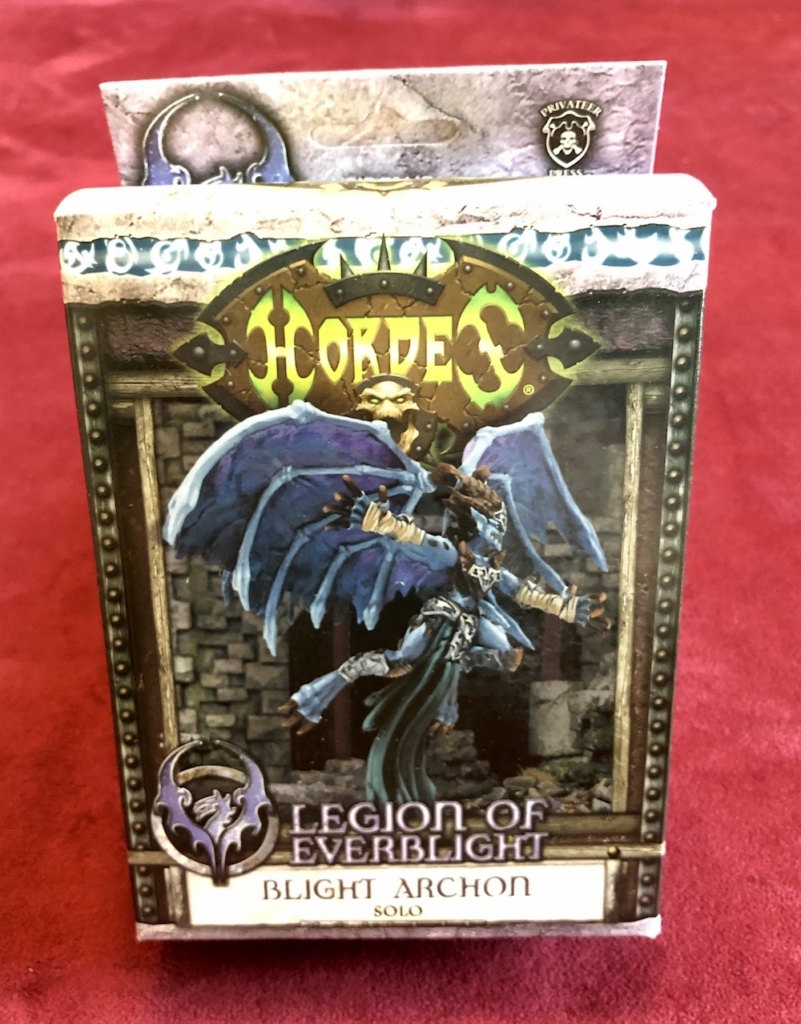 The Blight Archon is a mix of metal and resin. The wings and body are resin, and the hands, head, and one leg are metal. The Blight Archon sits on a large base.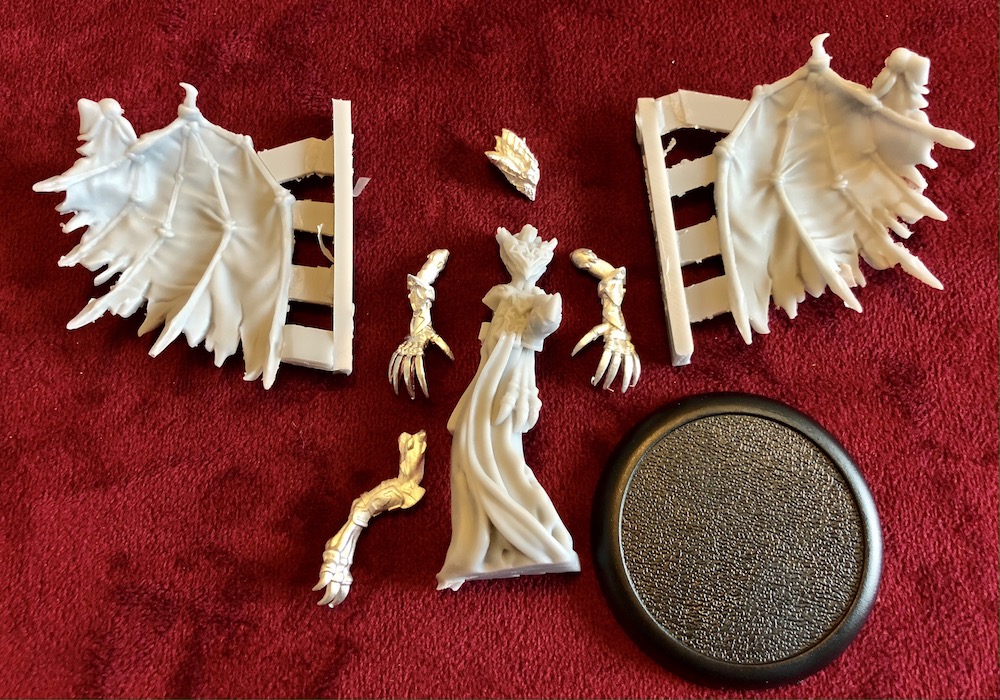 Some noticeable flash on the wings and claws, but nothing that a hobby knife won't be able to get off.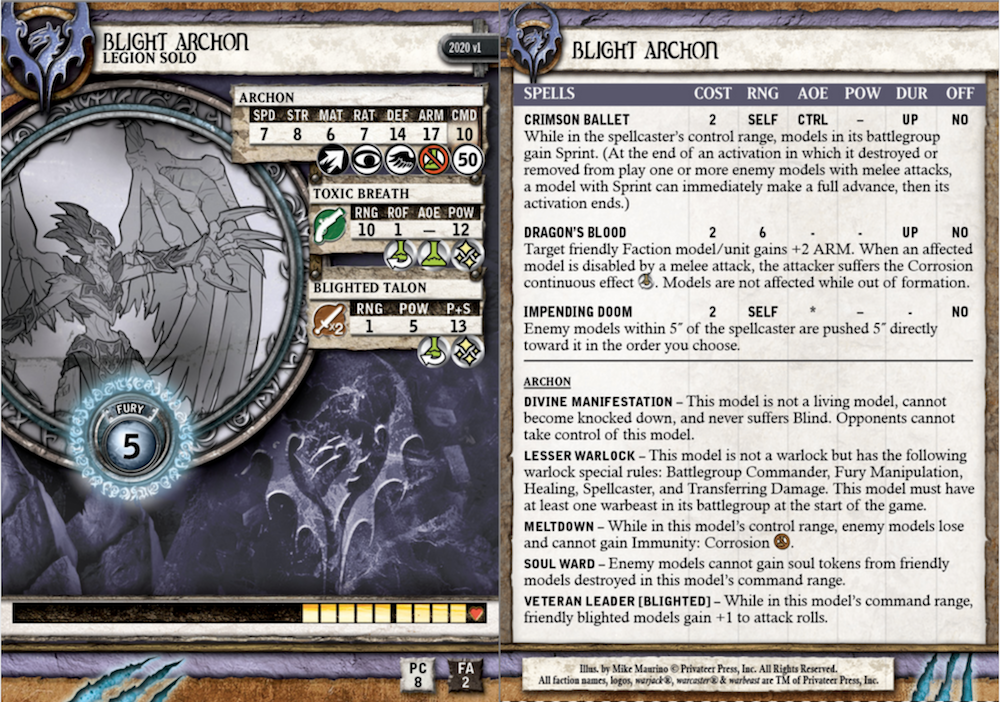 An Archon and a Lesser Warlock, pretty fancy! That does mean you'll need to bring at least 1 warbeast in addition to paying 8 points for this model, making this a higher cost than most Archons. Crimson Ballet will let the entire battle gain Sprint after destroying a model in melee, so a fast decent speed warbeast will let an Archon and battlegroup potentially terrorize a flank.
Like many Archons this one brings a Veteran Leader to the table as well, granting all Blighted models +1 to attack rolls. Keep in mind this is all attacks, melee, ranged, or magic. Dragon's Blood is another standout ability, being able to bring a +2 ARM buff regardless of caster opens up some fun options.
Wrap Up
These new releases along with a Legion CID a few months ago make this an exciting time to be a Legion player.
What are you most excited about, Bethayne or the Blight Archon?