We're looking at units for the new Destroyers faction, the Zerkalo Bloc. Let's see what these time traveling space soviets are bringing to the table.
LTA Fighters & Gunship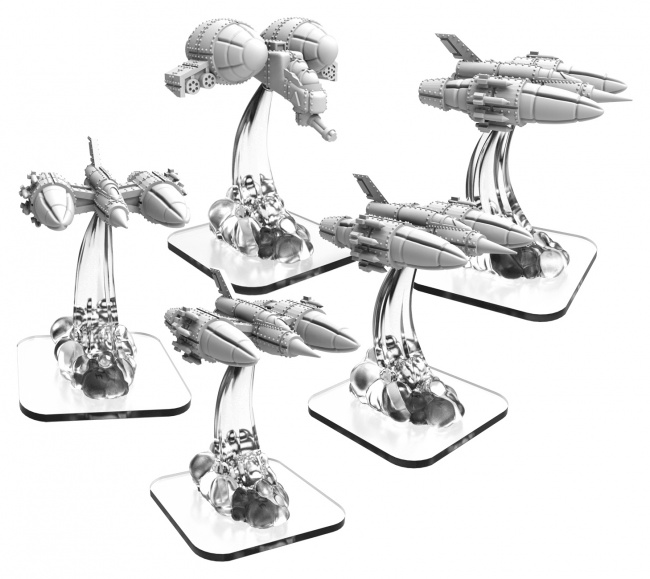 This unit pack comes with 4 LTA Fighters and 1 LTA Gunship. The ships are all metal and a single piece. Also included are 5 bases, 1 with a star for the Elite LTA Fighter, and 5 clear plastic smoke flight stands. Assembly will be nice a quick, as each ship has a dedicated connection point where the flights stand goes.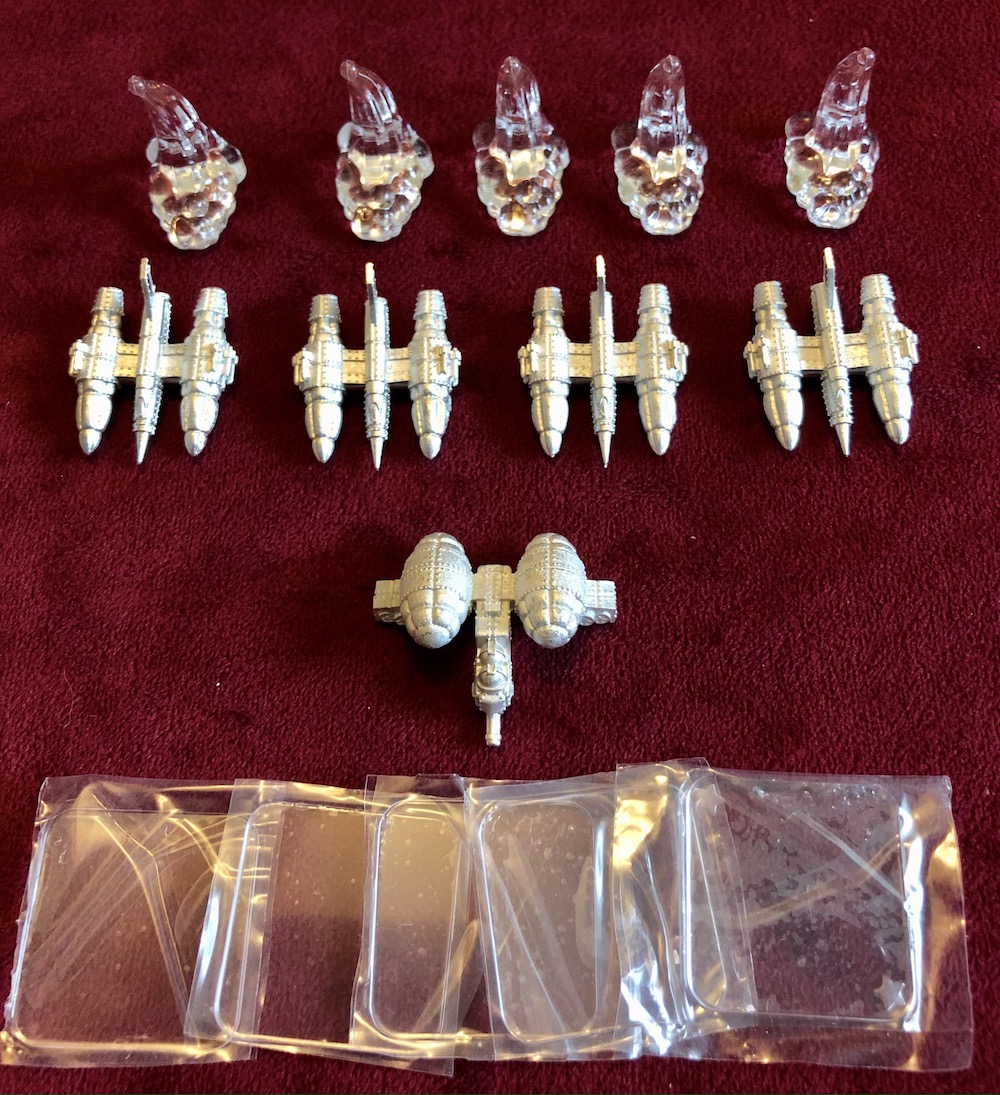 Stat Cards

The LTA Fighters are a pretty standard flying unit. Slightly on the slow side, but have a nice RNG 4 Blast attack that does have 1 blue dice. Against other flying models you'll get an extra Boost dice thanks to Anti-Air so you should be able to take out other flying units with ease.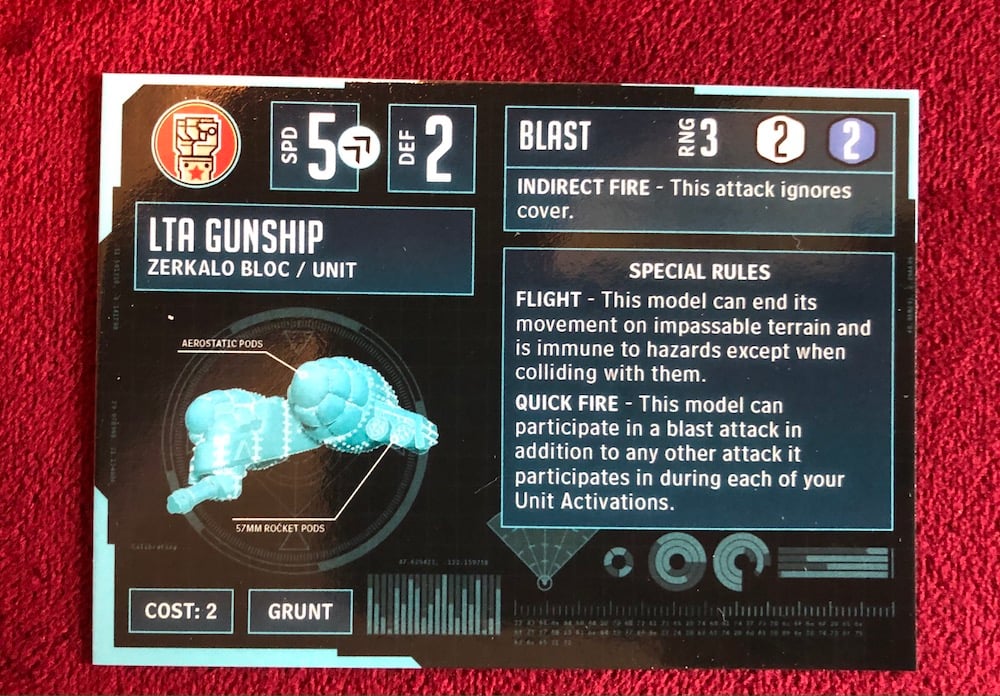 The LTA Gunship is the same as the Fighters in terms of SPD and DEF, but bring along a better gun. With Indirect Fire and Quick Fire you'll get 2 shots off with, each with 2 blue dice. Remember though, you'll still have to spend 2 Action dice to get 2 shots off in an activation.
WW-82s and Propo Walker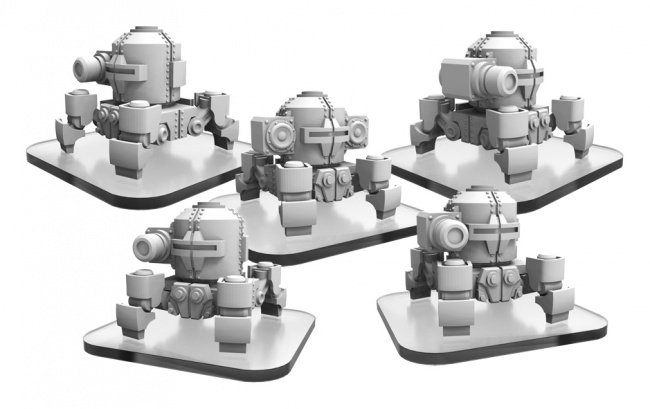 This unit pack comes with 4 WW-82s and 1 Propo Walker model. The models are fully metal, each with 2 parts. You also get 5 bases, 1 of them with a star to signify the Elite WW-82 model.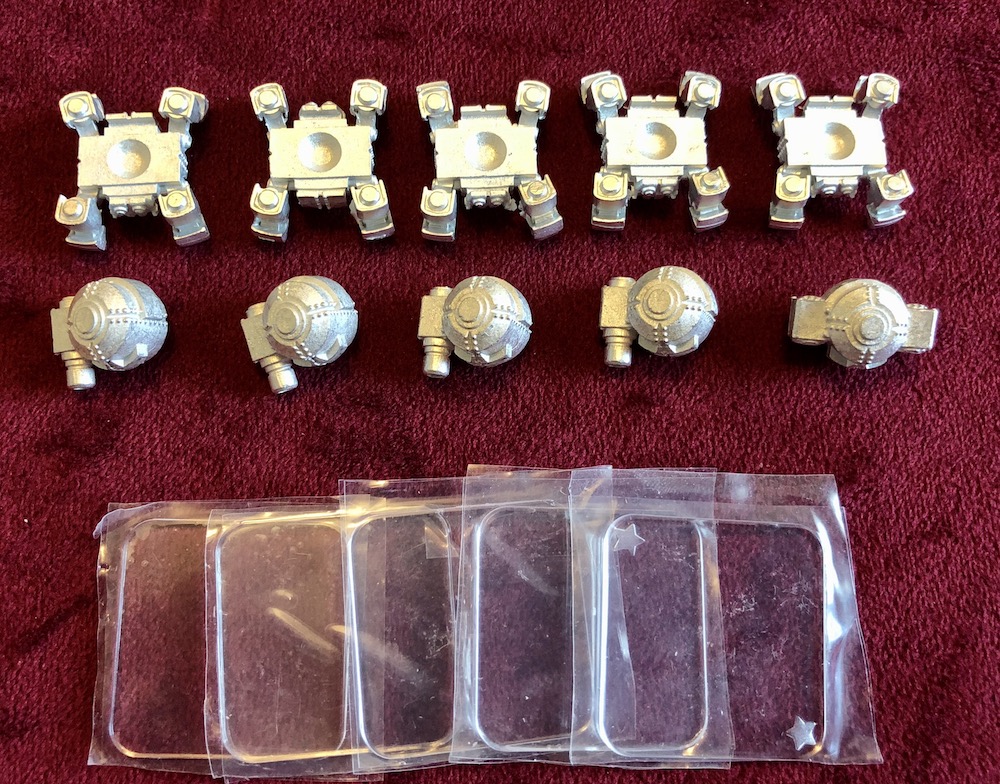 Stat Cards

These 4 legged tanks are decently fast at SPD 4 with All-Terrain and at with DEF 3 will stand up to a basic attack pretty well. Having a RNG 4 gun with the Aim rule to get an additional Boost dice is great, the WW-82 makes a great staple unit to secure buildings and destroy enemy units that get too close. I think I would personally reach for the WW-82 over the LTA Fighter as my base Zerkalo Bloc unit in my lists.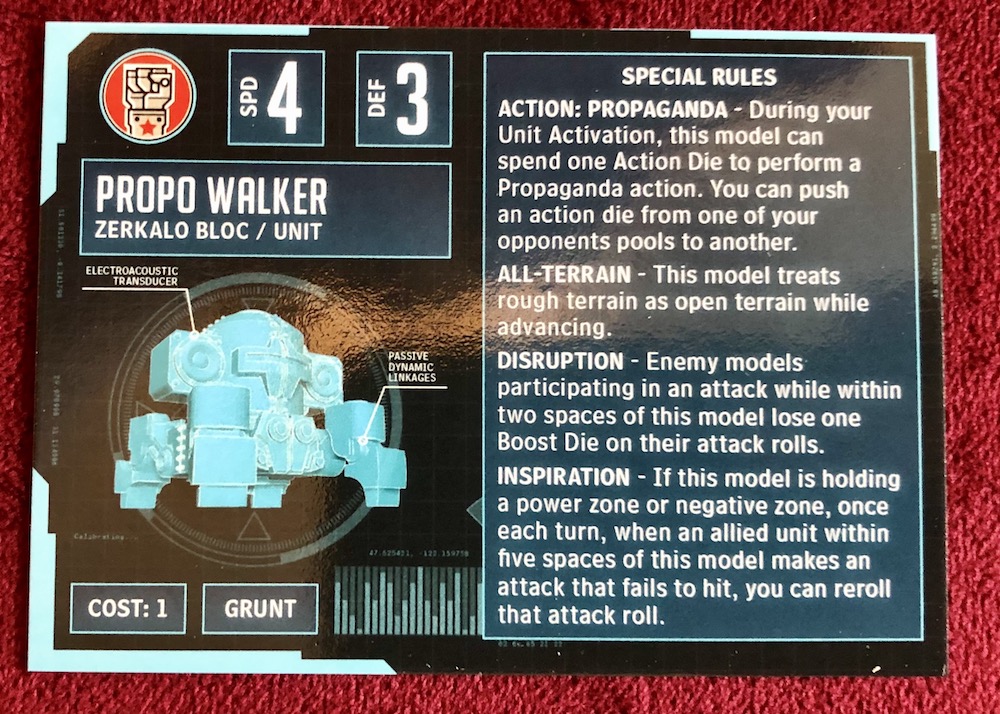 Drop your weapons and dance! This Walker has left weapons behind and is rocking 2 speakers. I can't wait to see some modded Propo Walkers with DJ headphones on. For only 1 cost you get some great abilities starting with Action: Propaganda to mess with your opponents dice. This is a clutch ability that will prevent your opponent from just leaving 1 action dice in their monster pool and threatening with another monster activation.
Inspiration is another standout rule as it lets your Propo Walker stand way back on a friendly side Power Zone, and give a re-roll bonus to an allied unit 5 spaces away. That's a pretty far distance for a great ability. Disruption is also another great ability that will mess with the opponent naturally over the course of the game, never a bad rule to have on your units.
Wrap Up
That's it for this round of looking at the Zerkalo Bloc Faction, in case you missed it check out the overview of Voyaka-099. What unit do you like more as your basic solider, the WW-82 or LTA Fighter?