Arkham Horror: Mother's Embrace Gameplay Trailer Reveal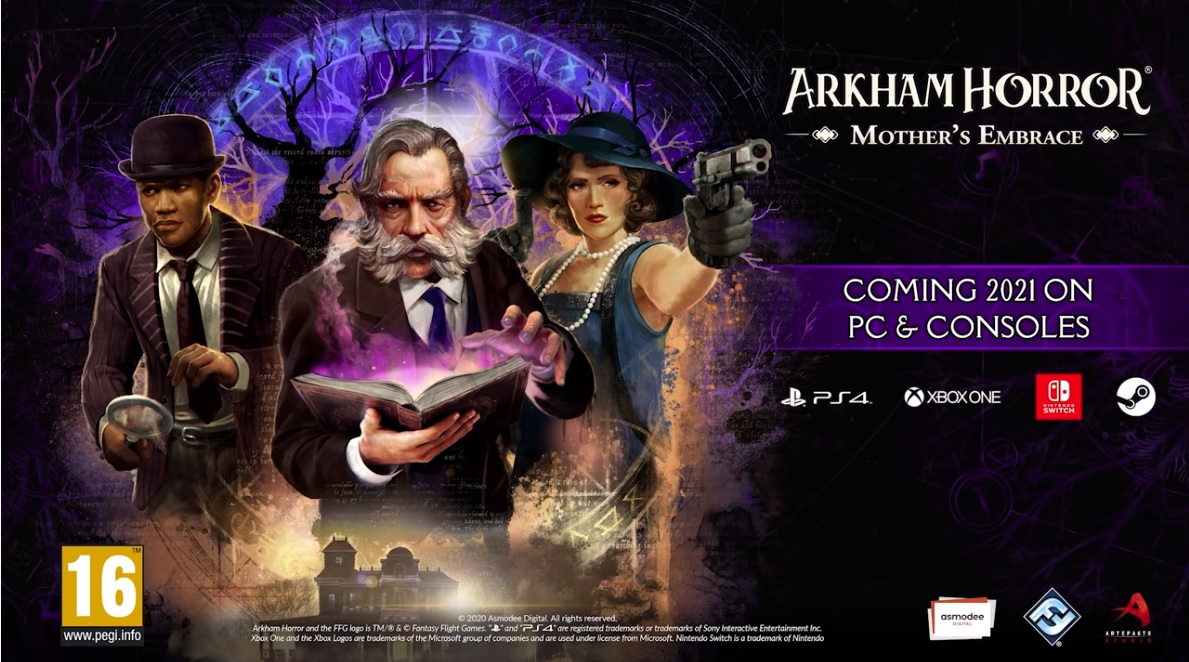 The Lovecraft inspired video game from Asmodee Digital has a new Gameplay Trailer out. Check out Arkham Horror: Mother's Embrace!
Arkham Horror is taking on the digital frontier with a new video game coming soon to PC and console. Arkham Horror: Mother's Embrace is a tactical RPG set in the board game franchise and we're getting a closer look at the actual gameplay with the latest trailer:
via Asmodee Digital
---
This first gameplay trailer showcases how the tactical RPG gameplay of the beloved board game combines with the deep narrative and intrepid characters of the Arkham Horror universe to create a new gameplay experience rich with mysteries to uncover and monsters to fight.
The year is 1926, and a professor of astronomy is found dead in her mansion, the apparent victim of a heinous murder. Players must pick from 12 of the most iconic protagonists from the Arkham Horror universe, each with a unique skill set, and assemble a team of investigators to uncover the secrets behind this mysterious death.
As investigators face off against Lovecraftian horrors, they will descend deeper into the depths of madness, affecting their level of sanity and causing traumas that will impact the course of their investigation. Along with facing curious science, living nightmares and a sinister cult, players will combat an array of enemies in turn-based combat, all while attempting to retain their sanity. Developed by Artefacts Studio and featuring an original story, Arkham Horror: Mother's Embrace plunges players into the engrossing pulp world of 1920s America to combat unseen supernatural and psychological horrors true to the Lovecraftian spirit.
Care about your sanity and make the right choices… the Ancient Ones are preparing their return.
Madness begins when reality departs.
For more information on Arkham Horror: Mother's Embrace, feel free to visit facebook.com/ArkhamHorror.ME
---
Screenshots
The gameplay looks like a mix of investigation and combat. It's got an interesting art style as well. These screenshots were sent over by Asmodee Digital and look pretty. Based on the trailer, these do look like screenshots taken from the gameplay. I'd like to fire this game up and check it out for myself.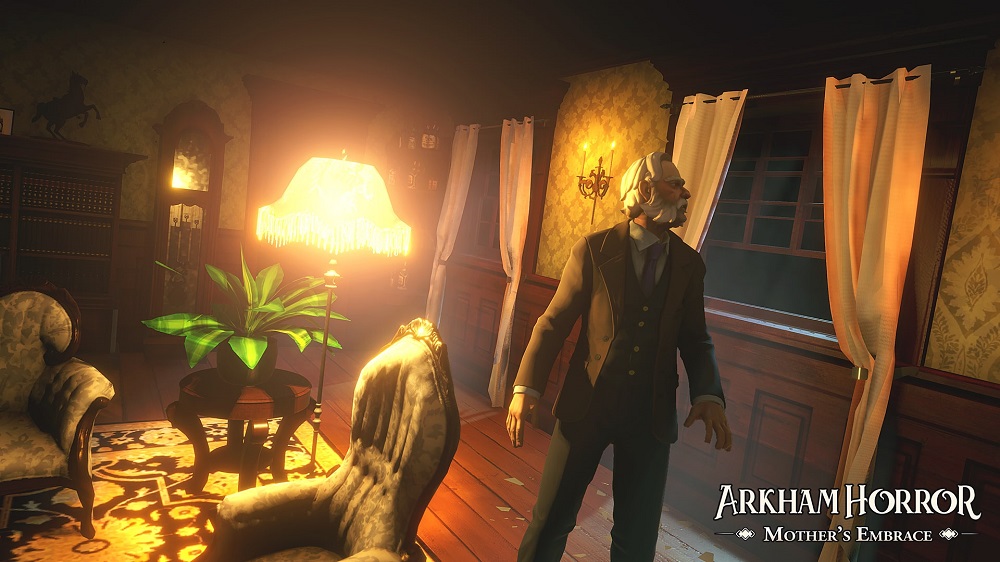 Subscribe to our newsletter!
Get Tabletop, RPG & Pop Culture news delivered directly to your inbox.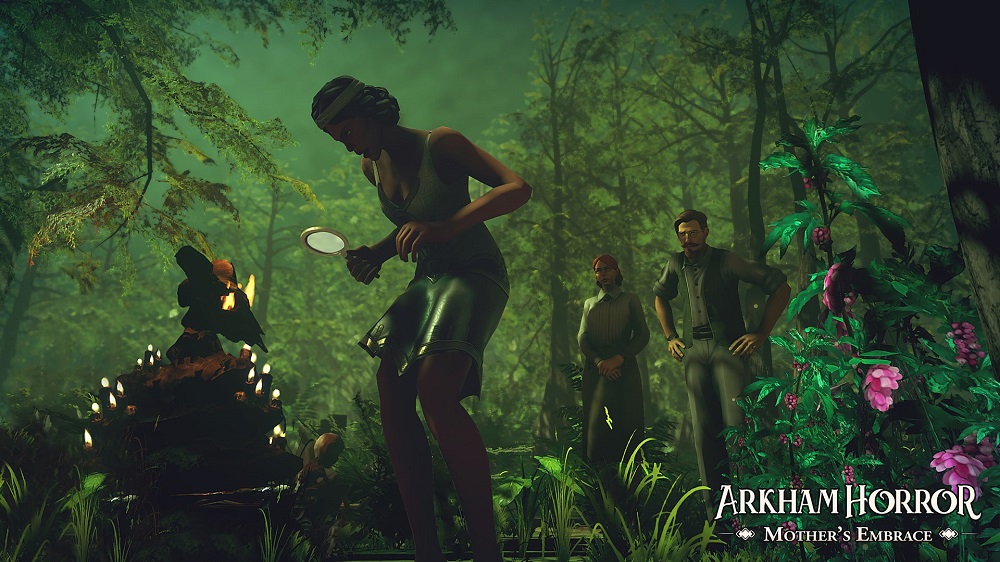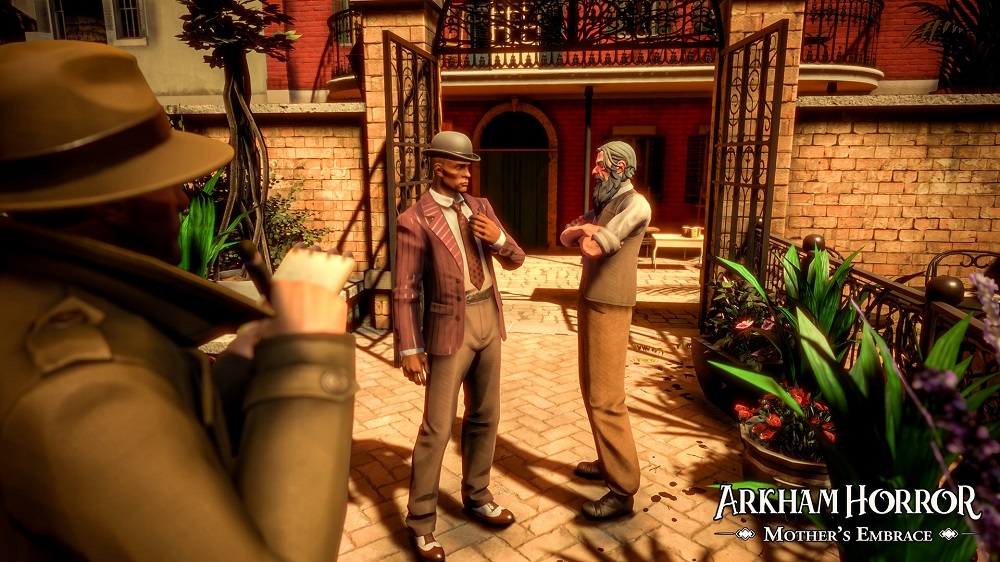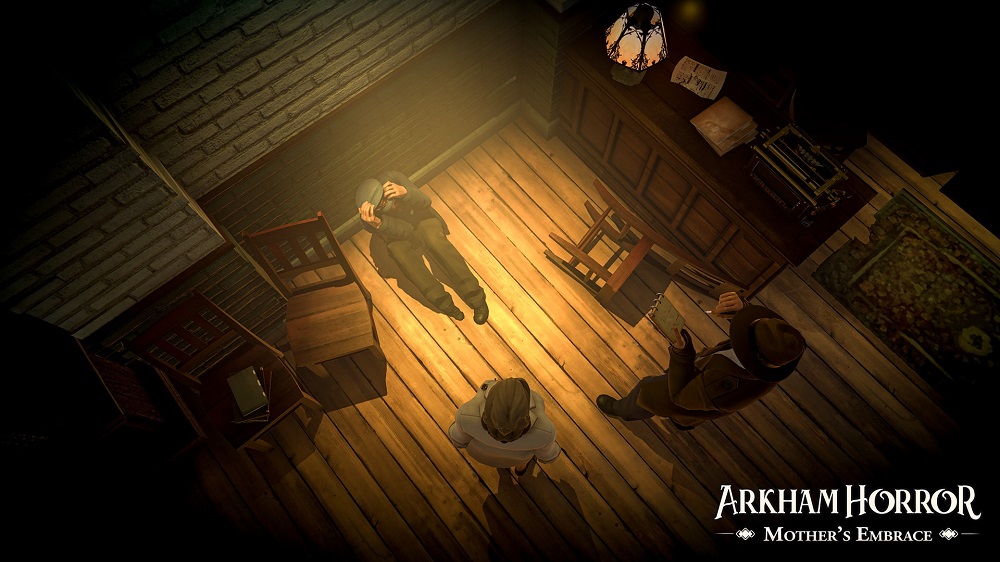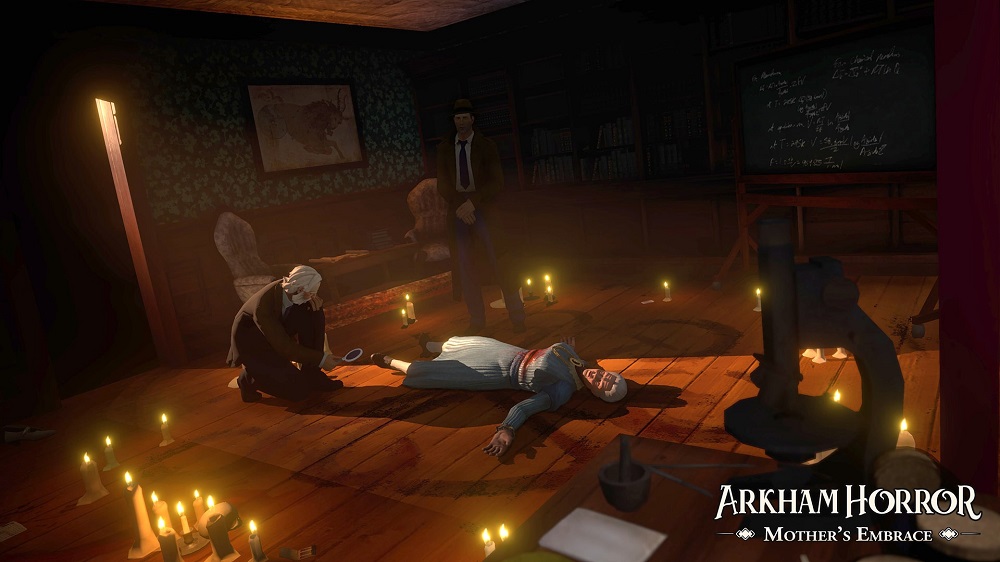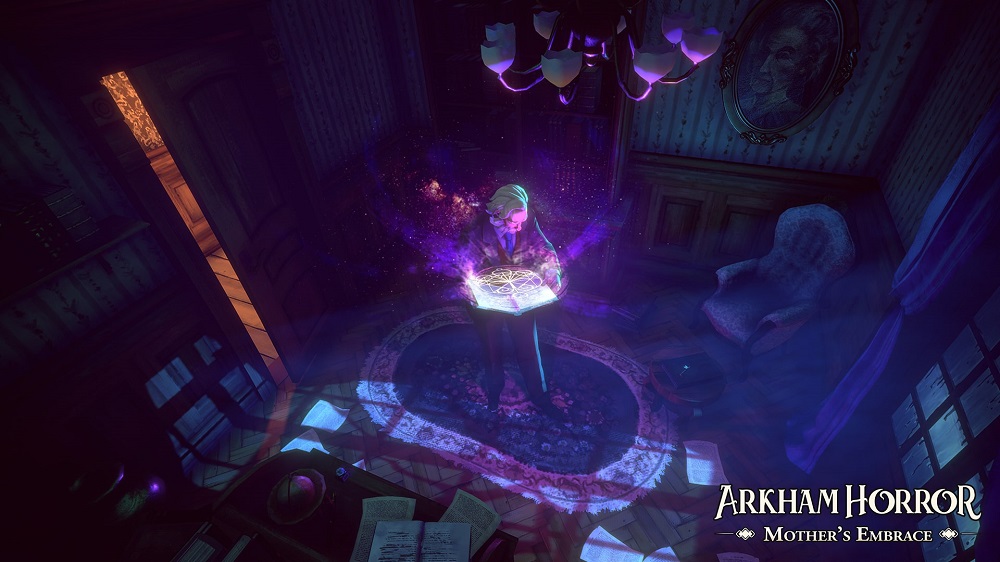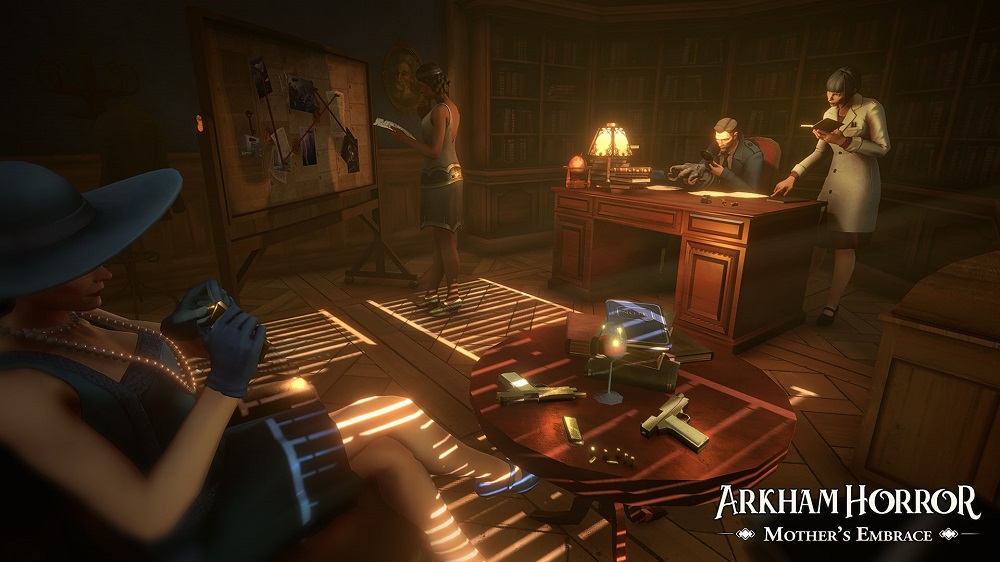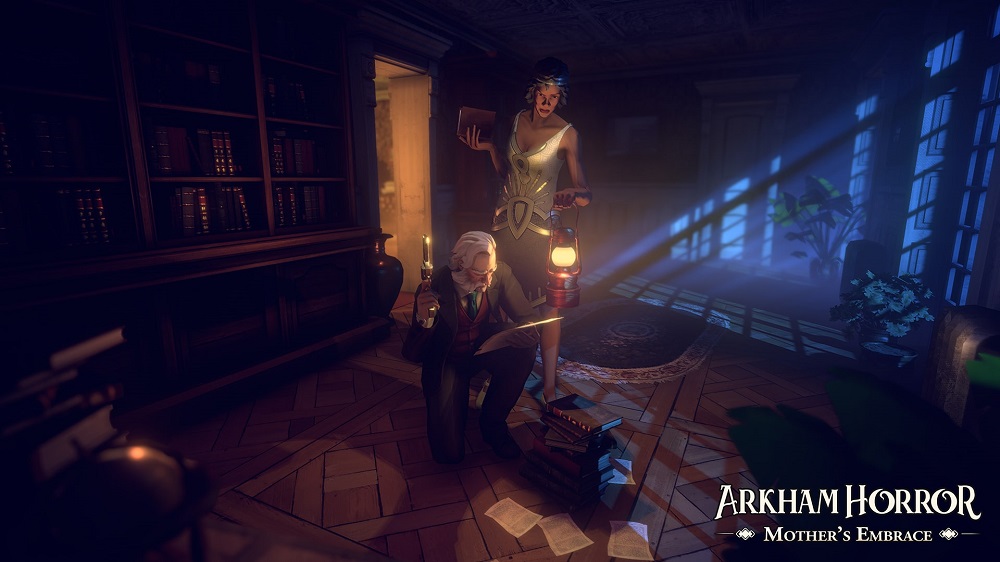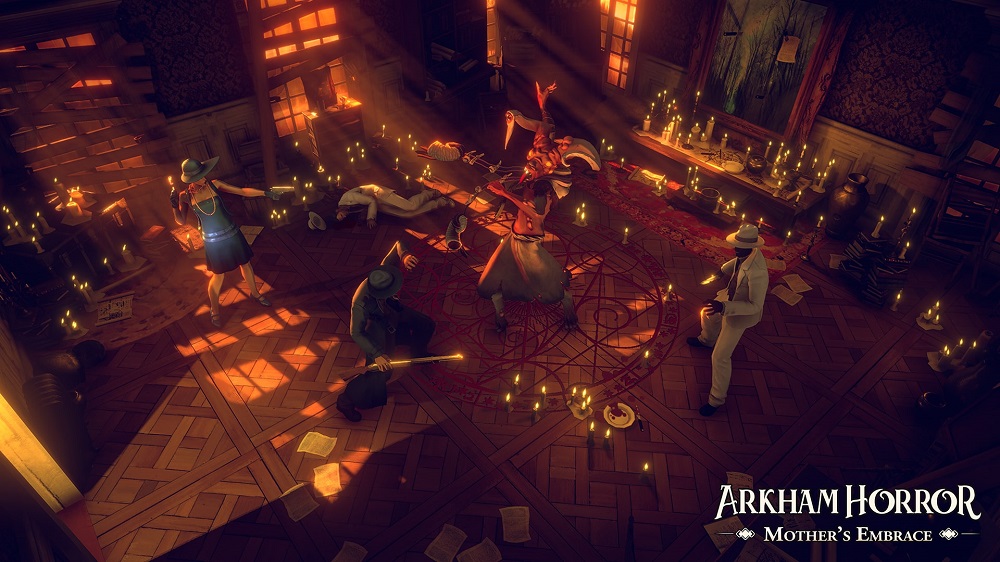 I really like the art style from these screenshots. The color palette might not be as grim or gritty as some folks might want but I think the lighting and colors help add an other-worldly feel to the game.
I'm already a huge fan of the board and card game so I'm totally down for a digital version. I doubt it's going to be a 1:1 copy of either and I'm hoping the game puts a unique spin on the Arkham Horror world. As a player and fan, I'm already down to give this one a run. It looks a bit like XCOM meets Arkham Horror with more investigation involved…and I'm here for it!
Arkham Horror: Mother's Embrace (PC – Steam)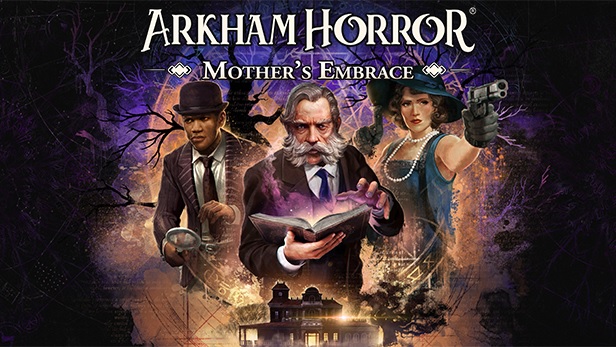 Arkham Horror: Mother's Embrace – coming to PC and Consoles in Q1 of 2021!