Arkham Horror: Mother's Embrace Gets New Teaser & Pre-Order Discount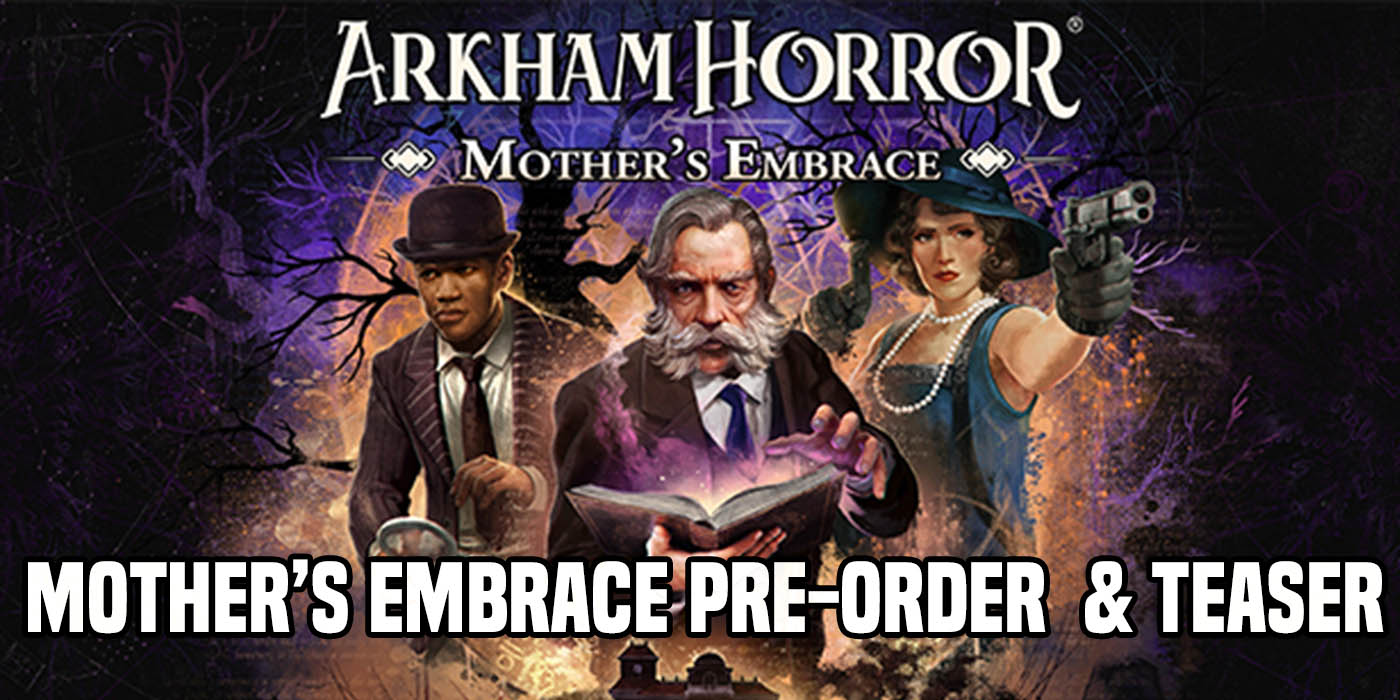 Asmodee Digital's new game Arkham Horror: Mother's Embrace is out for Pre-Order and has a new Teaser Trailer to celebrate!
You can't escape the madness for Arkham Horror: Mother's Embrace as it's now up for Pre-order on Steam, Xbox One and Nintendo Switch! Plus, they have a new trailer showcasing the tactical RPG:
via Asmodee Digital
---
Asmodee Digital, a leader in video game entertainment inspired by board games, has announced that Arkham Horror: Mother's Embrace, the upcoming narrative-driven tactical RPG based on the award-winning Lovecraftian adventure board game, is now available for pre-order at a 20% discount on Steam, Xbox One and Nintendo Switch, at $15.99 / 15,99 €. In tandem, Asmodee Digital also announced that the game will launch on March 23, 2021 on Steam, Xbox One, PlayStation 4 and Nintendo Switch.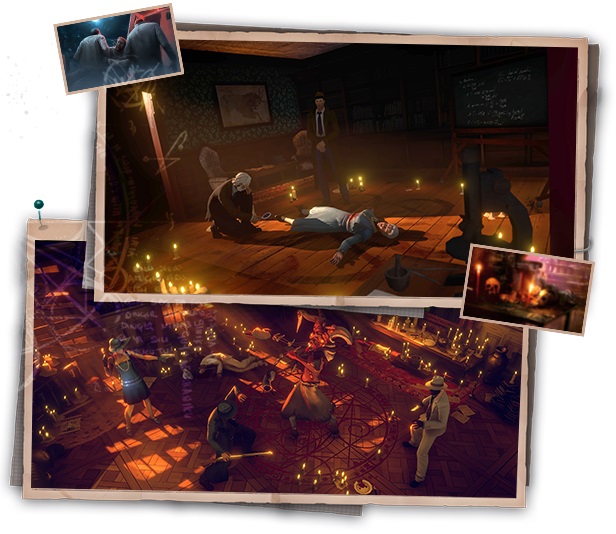 The year is 1926, and a professor of astronomy is found dead in her mansion, the apparent victim of a heinous murder. Players must pick from 12 of the most iconic protagonists from the Arkham Horror universe, each with a unique skill set, and assemble a team of investigators to uncover the secrets behind this mysterious death.
As investigators face off against Lovecraftian horrors, they will descend deeper into the depths of madness, affecting their level of sanity and causing traumas that will impact the course of their investigation. Along with facing curious science, living nightmares and a sinister cult, players will combat an array of enemies in turn-based combat, all while attempting to retain their sanity. Developed by Artefacts Studio and featuring an original story, Arkham Horror: Mother's Embrace plunges players into the engrossing pulp world of 1920s America to combat unseen supernatural and psychological horrors true to the Lovecraftian spirit.
Care about your sanity and make the right choices…the Ancient Ones are preparing their return. Madness begins when reality departs.
---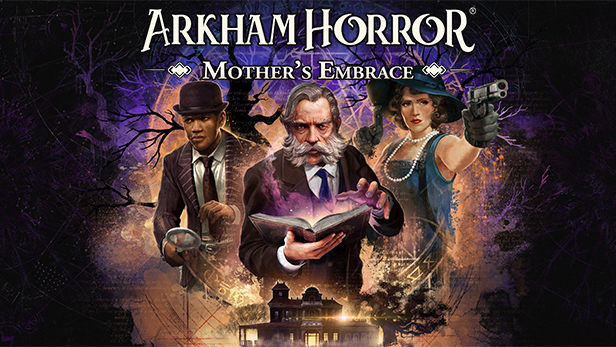 "Inspired by the award-winning board game franchise, Arkham Horror: Mother's Embrace is an investigation game served with turn-based combat, set in the haunted worlds of H.P. Lovecraft's Cthulhu mythos. Plunge into an original story written by Fantasy Flight Interactive's official writers and explore the American Roaring Twenties."
Subscribe to our newsletter!
Get Tabletop, RPG & Pop Culture news delivered directly to your inbox.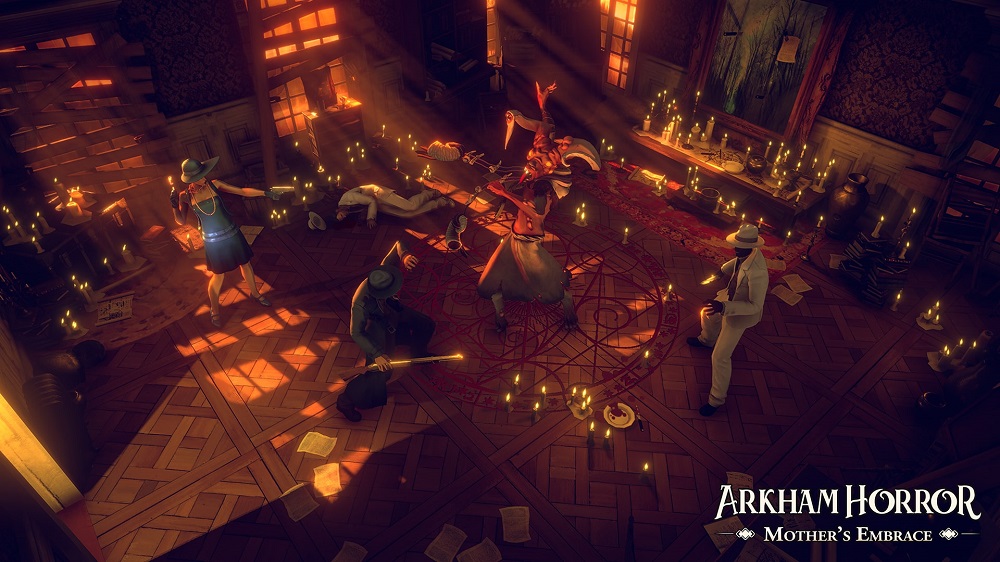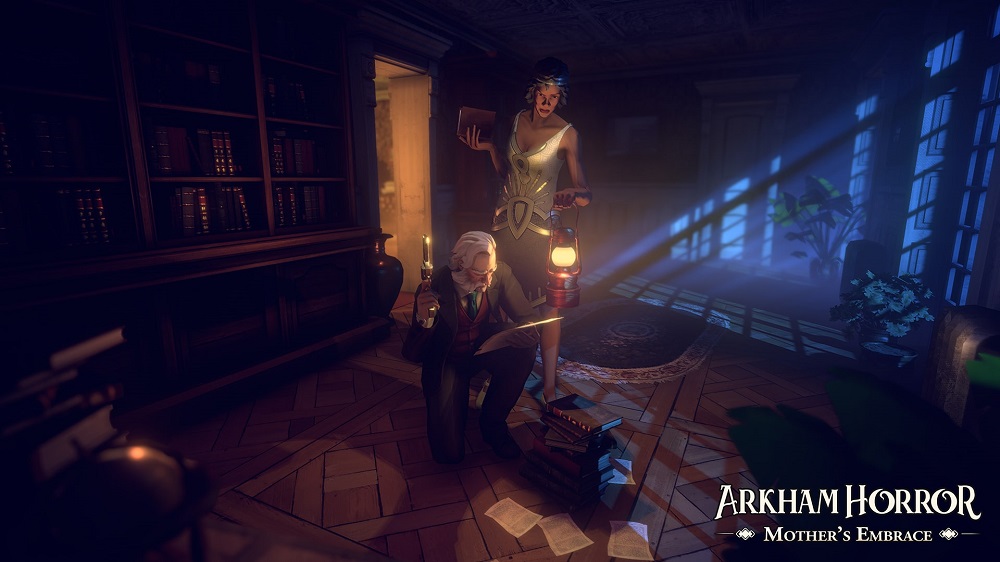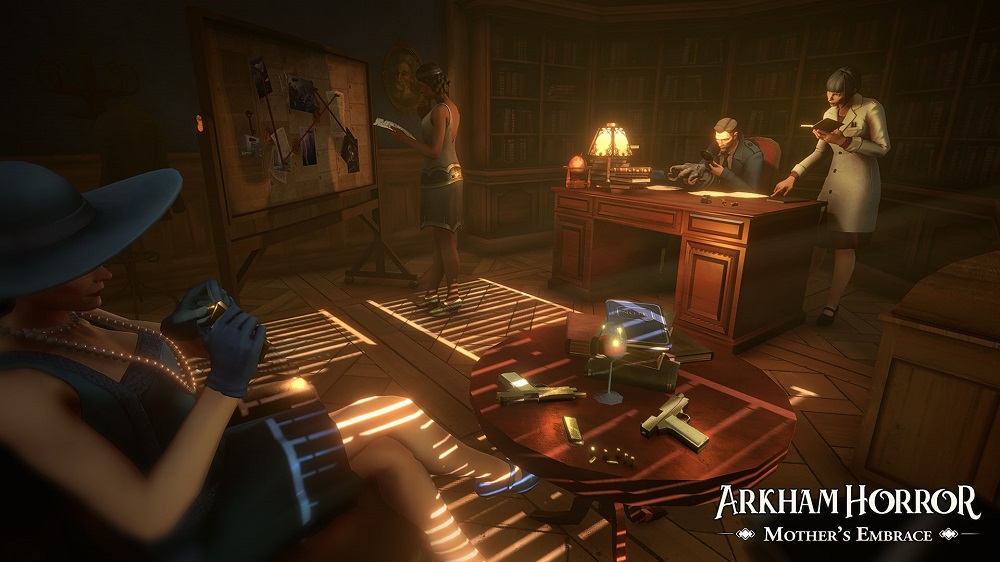 System Requirements (PC)
MINIMUM:
OS: Windows® 7, 64-bit
Processor: Intel Core 2 Duo E4700 2.6 GHz or AMD Phenom 9950 Quad Core 2.6 GHz
Memory: 4 GB RAM
Graphics: 1GB ATI Radeon HD 5770, 1GB NVIDIA GeForce GTX 460 or better
DirectX: Version 10
Storage: 5 GB available space
Sound Card: DirectX compatible sound card
So far, so good. The trailer is interesting/creepy enough. It certainly captures the vibe of a good Arkham Horror session. If you'd like to get a better look at the actual gameplay, you can do that below:
As a big fan of all things Arkham Horror, I'm optimistic about this one – cautiously optimistic. Asmodee Digital has a pretty solid library of board game ports to the digital space having published some pretty good digital titles like the Gloomhaven game and A Game of Thrones: The Board Game. In fact, their game release history is pretty much a ton of Board Game ports – that's not a bad thing! So finger's crossed on this one.
If this is XCOM meets Arkham Horror, I'm going to be very busy until I complete this one…