Star Wars Iden Versio for EA – Cosplayer for Hire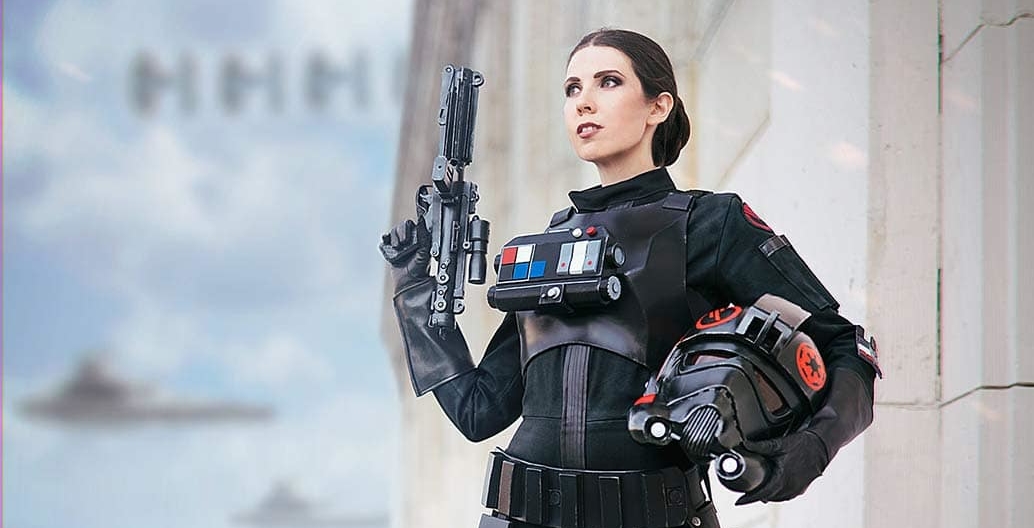 Take a look as Cosplayer Kamui shows off her Iden Versio Star Wars project, a work commissioned by Electronic Arts.
Cosplay isn't all fancy parties, flashy conventions, and various public appearances. The genre is largely performative (whether for personal gratification or for professional-level engagements), but there is a deeper world behind the glory- the grueling, time-consuming, and intense world of cosplay fabrication. The elite constructionists of the world not only make a living off of their talents and hard-earned skills, but they also open themselves up to the creative dictates of others- becoming a Cosplayer for Hire.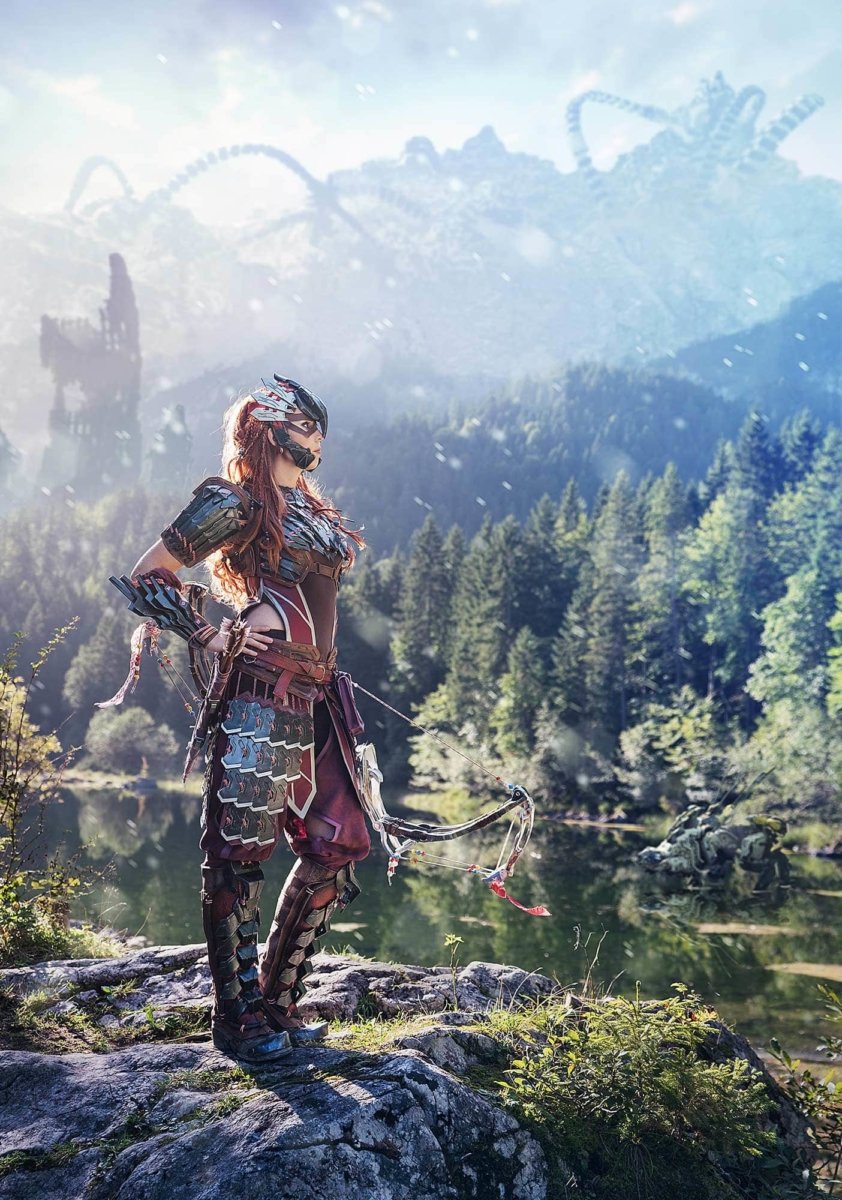 Shadow Stalwart Heavy Aloy from Horizon Zero Dawn
Artists Like the illustrious Kamui Cosplay work untold amounts of hours each week to accept client commissions, creating cosplays for others to wear and use. Today we'll dive into the world of an amazing Star Wars cosplay, commissioned by none other than Electronic Arts.

Various cosplays by Kamui 
Kamui Cosplay
Svetlana and Benni of Kamui Cosplay are a couples duo from Germany who make their living creating gorgeous works of wearable art. They have published THE cosplay books, several manuals detailing techniques and processes for creating amazing cosplays. They are considered the instructional standard in the industry, and are a staple of most serious cosplayers research libraries. (You can purchase any of these books as well as props, materials, swag and more HERE).

Not only do they travel the world with their gorgeous builds, educating and displaying their work, they also take on client commissions. They create projects that others either don't have the time or skills to create for themselves. This is one of the beautiful ways the cosplay community comes together- artists are supported by the patron system of funding creation, and the artists give back by making their gorgeous creations accessible to non-artists and fellow creators alike. Their own projects take up the bulk of their creative energies though, so they only take on one or two client commissions a year.
EA Star Wars Battlefront II
Every so often, a major video game or film company commissions a lifelike cosplay of their characters for a major show or premier event.
"The costume of Iden Versio from Star Wars Battlefront 2 was a commission by EA and Lucasfilm. In particular, they asked me to show my followers how to create a costume like this completely from scratch. I wanted to keep everything very simple and affordable, so I used mainly EVA foam for the armor, the helmet and the blaster and simple cotton fabric for the suit. Especially the Inferno Squad helmet was a huge challenge, that taught me a lot of new skills and techniques for future projects. Counting all material costs, I spent around 80$ on the costume and worked for 3 weeks on it. Check out the video below!" -Kamui Cosplay
Kamui talks about all the various hoops required to navigate for an artist seeking commissions. By reviewing the process of requesting payments, and more, she gives readers all the tips and tricks required to be successful in the industry. We highly recommend this read! Check out her blog HERE. 
Subscribe to our newsletter!
Get Tabletop, RPG & Pop Culture news delivered directly to your inbox.
"A marketing company working with EA commissioned… Iden Versio from Star Wars Battlefront 2. While the communication was great and efficient, it was was also a little bit challenging to get proper reference images of the characters. I wasn't directly in contact with the game developers  and had to work with in-game screenshots instead. As you can see, it still worked out though. At the end, marketing agencies are usually the ones who come up with cool ideas and free up some budget. Game developers are mostly too busy with developing their games and it can be very difficult to get in touch with someone in charge in general."-Kamui Cosplay

More from Kamui
Interested in more amazing concepts from Kamui Cosplay? Shoot them a like and follow on their major Social Media channels:
~Join us next week for more Cosplay Coverage~
Have a Cosplay question you would like Mayhem's Muse to answer? Know a Cosplayer you'd like to see featured? Send an email here!
Learn more about Mayhem's Muse