'Godzilla vs Kong' Monsters Take a Dive Below the Waves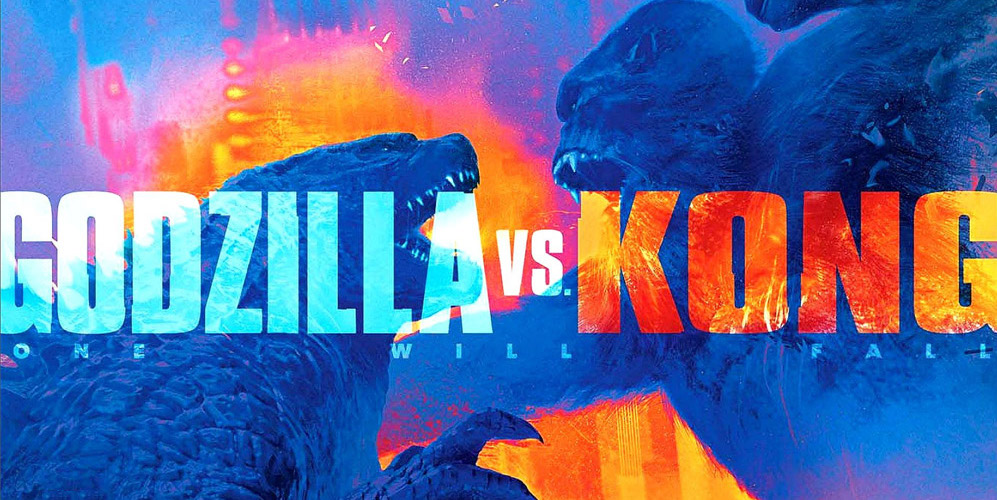 According to this new action-filled Japanese poster, the grappling between the two legendary monsters is going into below the waves and into the ocean.
This epic battle between Godzilla, King of Monsters, and Kong, King of Skull Island, will decide the fate of the planet. Watch it on the largest safe screen you can because the fights are going to be monstrous.
"Legends collide as these mythic adversaries meet in a spectacular battle for the ages, with the fate of the world hanging in the balance. Kong and his protectors undertake a perilous journey to find his true home, and with them is Jia, a young orphaned girl with whom he has formed a unique and powerful bond. But they unexpectedly find themselves in the path of an enraged Godzilla, cutting a swath of destruction across the globe. The epic clash between the two titans—instigated by unseen forces—is only the beginning of the mystery that lies deep within the core of the Earth."
The new poster takes the fight below the waves and is a great blend of both the Godzilla: King of Monsters and Kong: Skull Island posters with the rich sunset peppered with human weaponry, and blue waves below where the two monsters meet in combat. Based on the teasers, trailer, and posters we're getting epic fights all over the place. I'm looking forward to that city fight.
Beyond the monsters, the film stars Millie Bobby Brown, Kyle Chandler, Alexander Skarsgård Rebecca Hall, Brian Tyree Henry, Shun Oguri, Eiza González, Julian Dennison, and Demián Bichir. This is one of this year's hybrid releases from Warner. Bros. – it will be available on HBOMax for 31 days after release so you have time to check it out and watch it multiple times.
Godzilla Vs. Kong debuts in theaters and HBOMax on March 31st.