Kickstarter Round-Up: Adorable Owl Bear, Sci-Fi Terrain, & D&D Treasure Hunts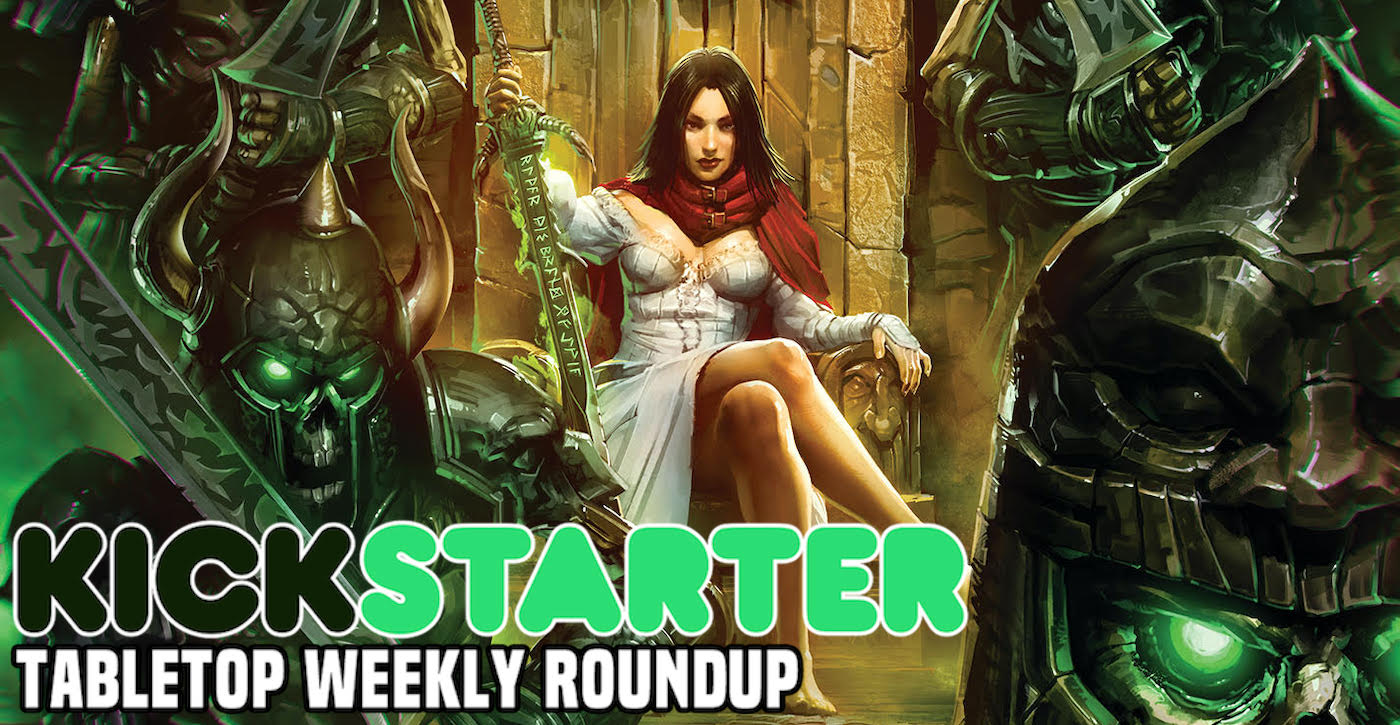 Come check out this week's batch of Kickstarter and crowdfunding highlights!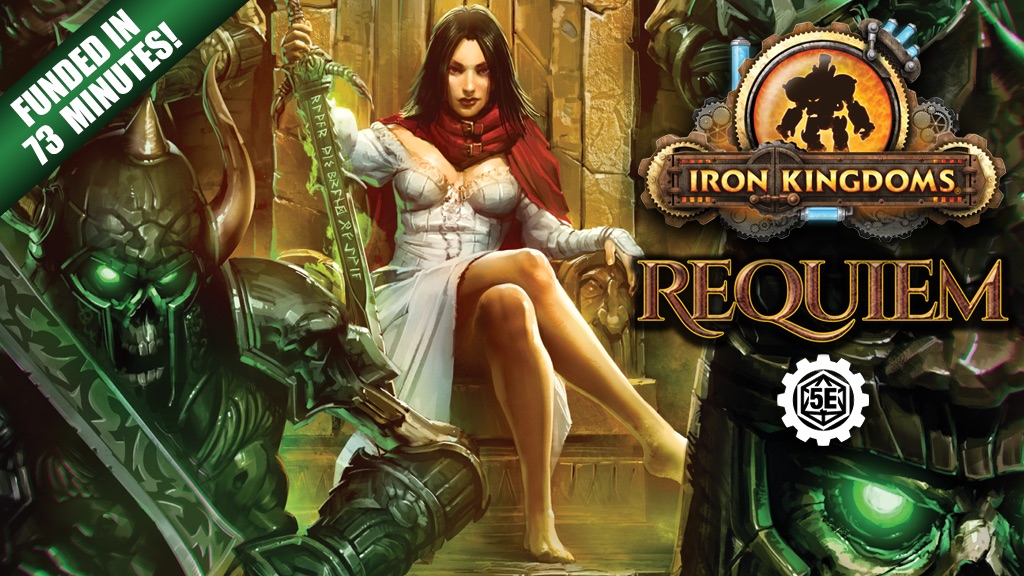 Forge your legacy in the award-winning setting of the Iron Kingdoms with the celebrated 5th edition roleplaying game rules. 
Embark upon a journey of adventure and intrigue in a world where steam power and gunpowder meet sword and sorcery. Armed with mechanika and accompanied by mighty steamjacks, explore the soot-covered cities of the Iron Kingdoms and the aftermath of the otherworldly invasion of the infernals.
Take on the persona of unique character classes, like the gun mage, who combines powerful magic with a deadly acumen for firearms, or the steamjack-commanding warcaster, who can command 10-ton autonomous machines of war with just a thought. Explore a fantastic world rebuilding itself after an apocalypse as it marches onward with its industrial revolution.
Pledges start at $25 for a PDF.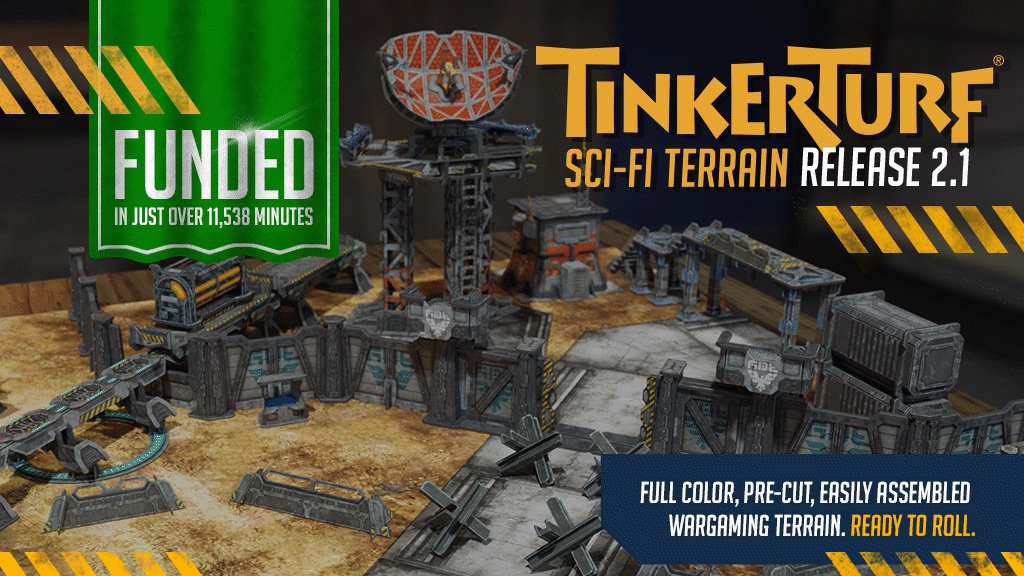 In early 2018 TinkerHouse Games launched a Kickstarter to create great-looking, easily-assembled, full-color terrain for tabletop miniatures games. That kick successfully delivered to all backers to critical acclaim. Now we're expanding that line of sci-fi terrain with all-new pieces.
Pledges start at $20 for a set of containers and crates.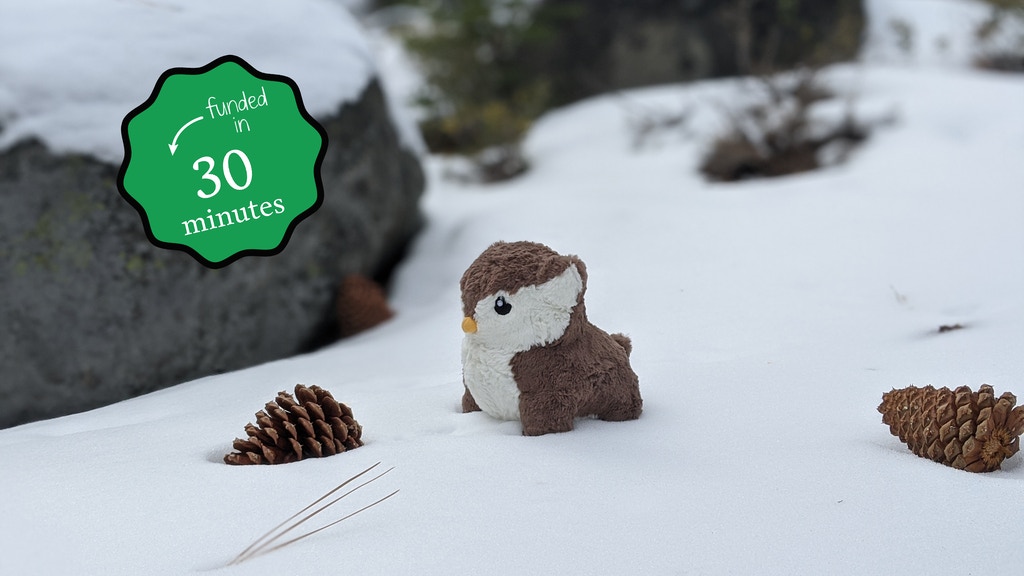 Subscribe to our newsletter!
Get Tabletop, RPG & Pop Culture news delivered directly to your inbox.
When we first launched the Baby Bestiary back in 2016, not only were we blown away by your amazing support. Immediately we knew at some point in the future we wanted to make a plush. Little did we know that getting to this point would be quite the journey. After nearly three years of Baby Bestiary development and prototypes, we're finally confident and excited to bring you the Owlbear Plush!!
Pledges start at $35 for a plush plus goodies.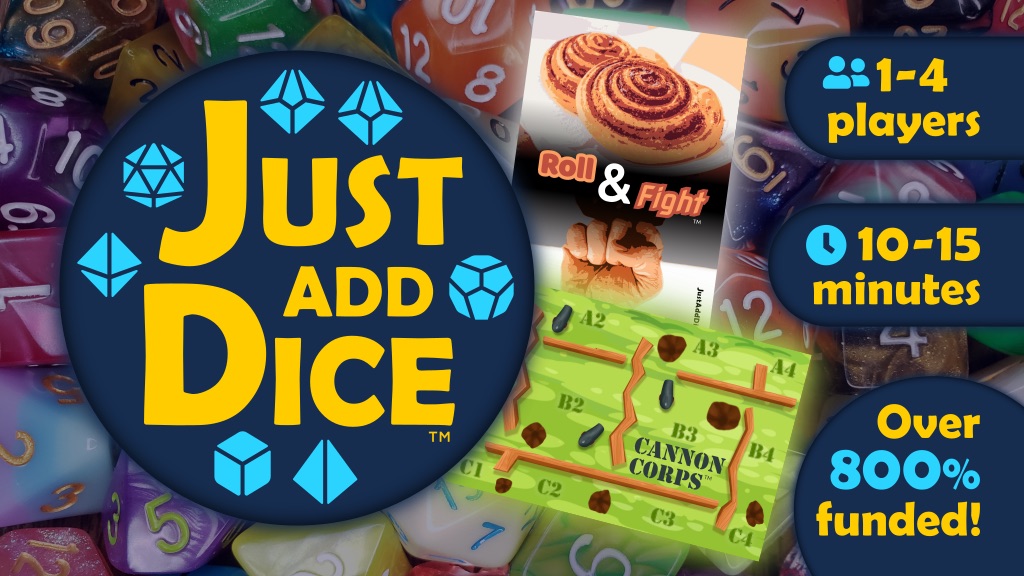 You know that downtime during game night, when you're waiting for someone to arrive or return from a break? When you could be getting in more gaming, but instead you're just scrolling on your phone again? Now there's a game for that. Just Add Dice™ is a collection of quick standalone mini-games. The boards are conveniently credit card-sized so they'll fit in a wallet or dice bag. As the title implies, just add your favorite set of roleplaying dice (d4, d6, d8, d10, d10%, d12, d20) to play.
Volume 1 of Just Add Dice features a pair of games that take about ten minutes to play and just two minutes to learn. They support 2-4 players, and they're both remotely playable over voice or video in case your friends are a bit socially distant right now. Better yet, this campaign adds a new solo mode for some alone time, too.
Pledges start at $4 for a PnP copy with early solo rules access.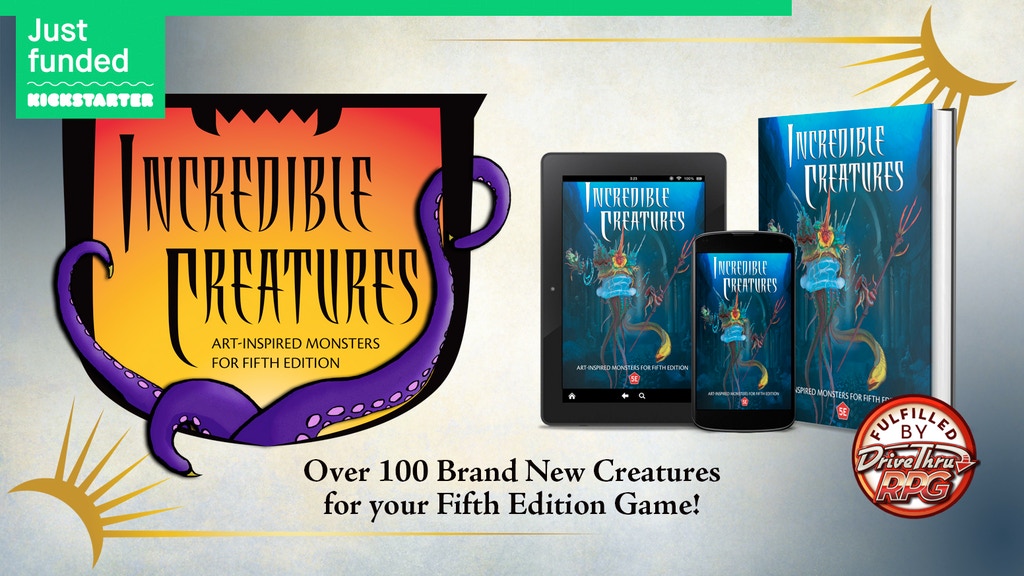 Everyone loves seeing new creatures in your roleplaying game! These begin in the mind of a writer. They construct an adventure for your characters, populate it with monsters, and then an artist brings them to life. We wanted to take a different approach to monster creation.
We asked a number of artists to go wild and design original creatures from their own imaginations. Then, we recruited a host of writers to flesh out these fantastic images with backgrounds, lore, abilities, and stats. Each image has at least four creatures associated with it—one suitable for each tier of play.
With over 25 inspirational images, we present over 100 brand new creatures for your fifth edition game! Our Kickstarter is focused on funding a gorgeous, hardback book featuring these amazing creatures, with an accompanying pdf version as well. The creative team has decades of combined RPG design and writing experience and we are all immensely proud of this project. So, please, come with us and dive into a world of Incredible Creatures!
Pledges start at $15 for a PDF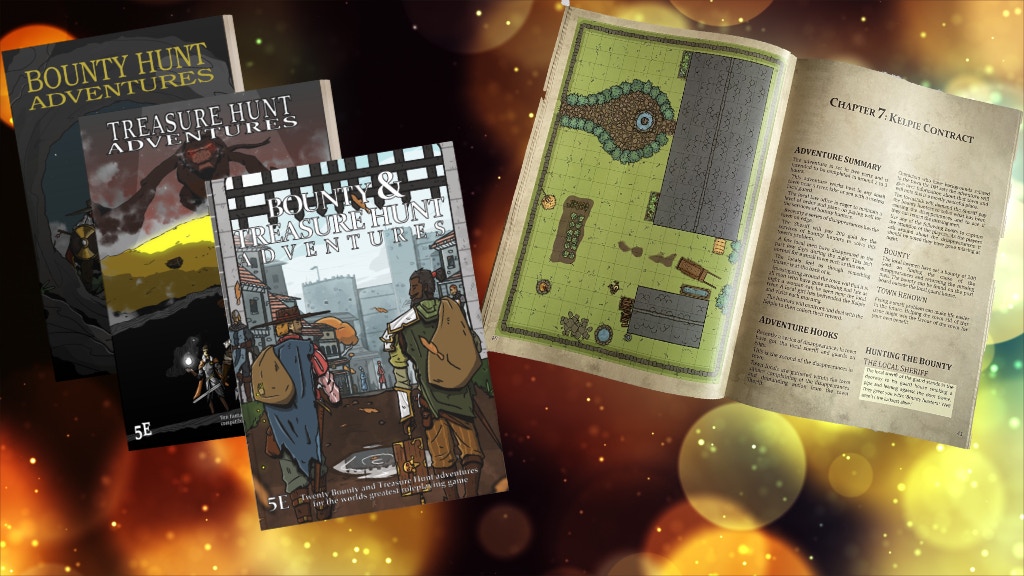 This printed hardback book is a collection of 20, 2-4 hour, bounty, and treasure hunt adventures. Many of these one-shots are the type of stories that adventurers go on quests for, with the aimed level to be between levels 1 to 7. This book provides you with much better options for your 2021 and beyond games by including story summaries, plot hooks and maps to provide content and context for these adventures to enable you to use them in a wide variety of ways as easily as possible.
This adventure book will now be available to have in full-color print, all for your wonderful worlds to be enhanced with various bounties and mythic treasure hunts posted through the towns and cities.
Pledges start at $14 for a PDF.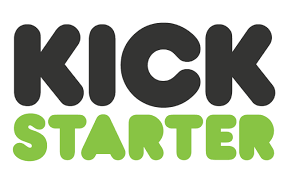 ~Which Of These Campaigns Caught Your Attention?