Kickstarter Round-Up: Weird Walkers, Diceless RPG, & Slick Virtual Tabletop
It's RPG ZineQuest season! Come check out this week's batch of Kickstarter and crowdfunding highlights!
RPG fans – it's time for ZineQuest!
Check out all of the available supplements and adventures here.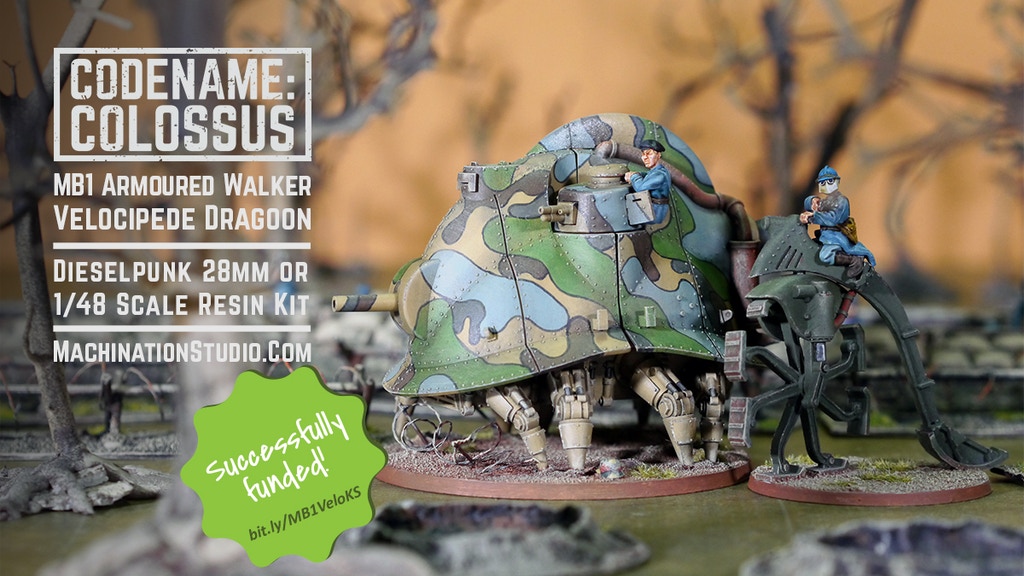 The Codename Colossus MB1 Armoured is a 1/48 scale (suitable for 28mm gaming) polyurethane resin kit with a crew figure. The kit requires assembly and painting. Modelling skills and tools are needed. When assembled, this kit can stand at 3 1/2″ tall, 4 3/4″ long, and 2 3/4″ wide (9cm x 12cm x 7cm). Every leg can be independently posed with a ball joint. Hatches can be left open or close.
Also available as digital STL files for 3D printing.
(This week's header image is from this campaign.)
Pledges start at $12 for an STL and $57 for a resin kit.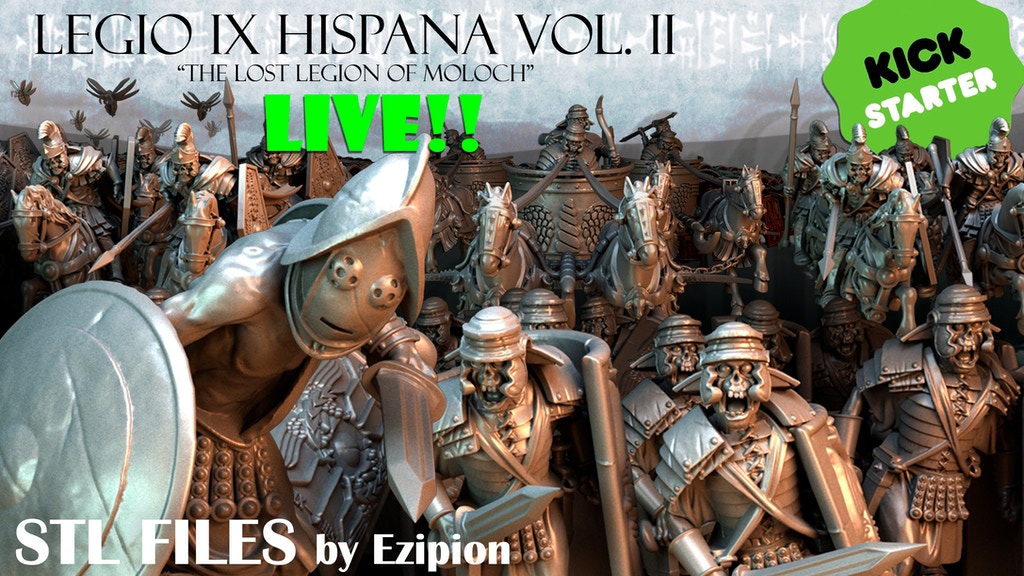 LEGIO IX HISPANA "The Lost Legion of Moloch" is a kit of miniatures focused on the most gloomy myths that pretend to offer you a big collection of models that you can use in any type of game; Whether it's battles, role-playing, board or skirmishes. This modest campaign will have the purpose of making STL files available to the fan so that he can print his LEGIO IX by himself and keep a piece of one of the most popular myths of the ancient world.
Subscribe to our newsletter!
Get Tabletop, RPG & Pop Culture news delivered directly to your inbox.
Pledges start at $61 for the legion pack and all stretch goals.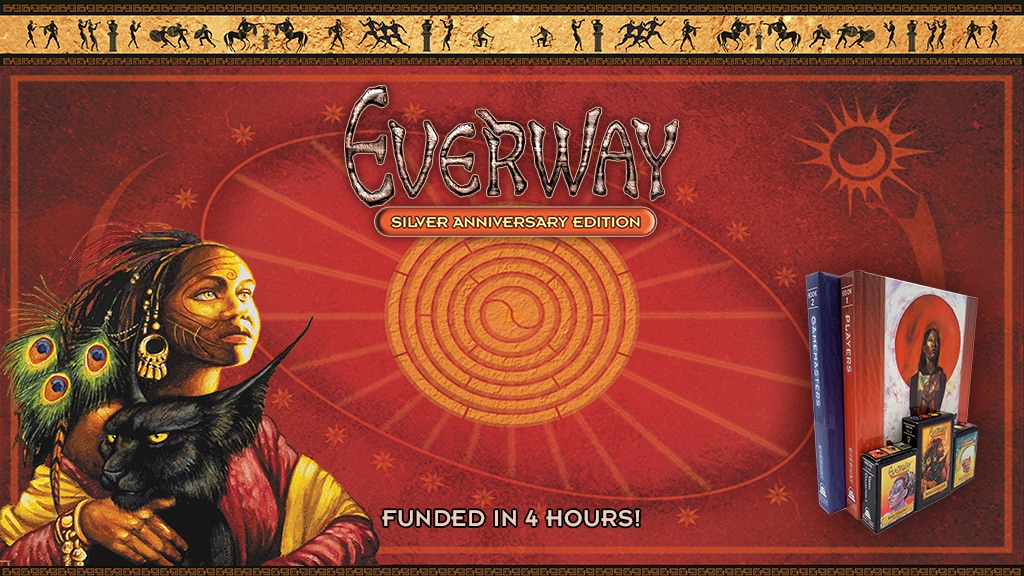 It has been twenty-five years since the first release of the groundbreaking Everway diceless mythic roleplaying game designed by Jonathan Tweet (DUNGEONS & DRAGONS 3rd Edition, OVER THE EDGE). The time is right for it to return in this stunning new format for its Silver Anniversary. This campaign includes the entire Everway Mythic Roleplaying product line re-launch:
 

Book 1: Players

– Everything a player needs to play.
 

Book 2: Gamemasters

– Information a gamemaster needs to run quests.
 

Deluxe Fortune Deck

– The tarot-like deck that powers Everway.
 

Vision Collection 1

– 84 fantasy art cards by world renowned artists.
 

Vision Collection 2

– 84 additional fantasy art cards for play.
 

Numerous add-ons

– Enhance your Everway games.
Pledges start at $50 for a Player & GM book set.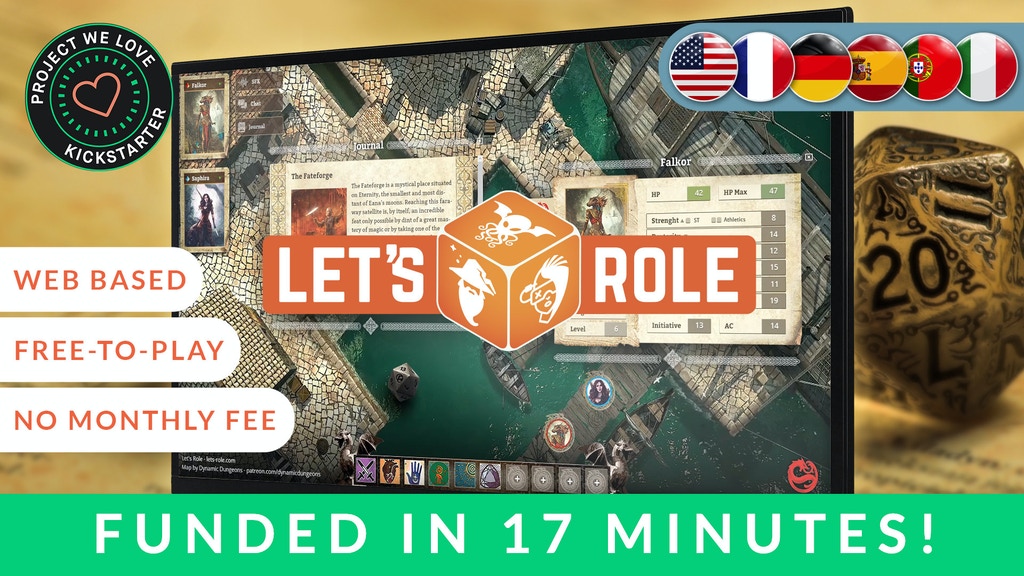 Let's Role is a modern and accessible web platform allowing you to play RPGs online
A graphical interface made to be clear and accessible, where everything happens in real-time!
A journal allowing real-time edition, pdf upload, and options to share between players or even between tables
Wholly customizable character sheets
Fast access to your talents and skills thanks to our customizable Quickbar
Access to Youtube's catalog through our internal music player
A soundboard with more than 800 sounds available, and the possibility to record and alter your own voice
A wide range of 3D dice to set yourself apart from the other
Battlemaps offered to all our members by content creators like Cze & Peku, Tom Cartos & Eightfold Paper
Dungeon & Dragons 5th Edition System Reference Document (SRD) is available by default
Pledges start at $37 for an early access pack.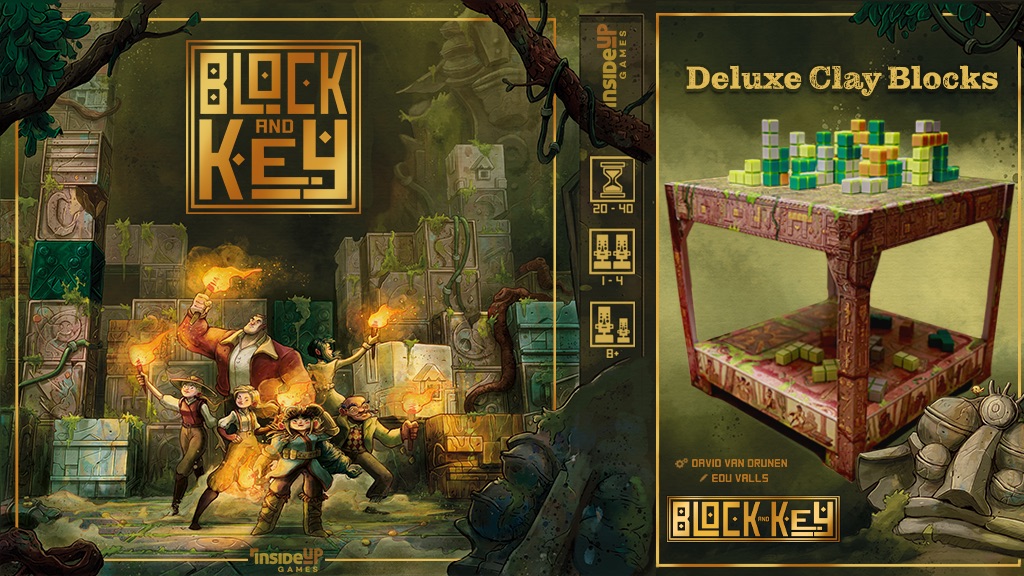 In Block and Key, adventurers place 3D clay blocks in a centralized raised playing area, with the goal of completing their own request cards. The challenge is made more interesting as each player is limited to their "2D" viewpoint. Each turn adventurers may either draw new blocks from the supply or place ONE block into the shared space. They may then check to see if they have completed any request cards before filling their hand. The first adventure to complete the number of request cards required by the player count ends the game. Scores will be tallied and one player named the victor.
Pledges start at $43 for a deluxe set.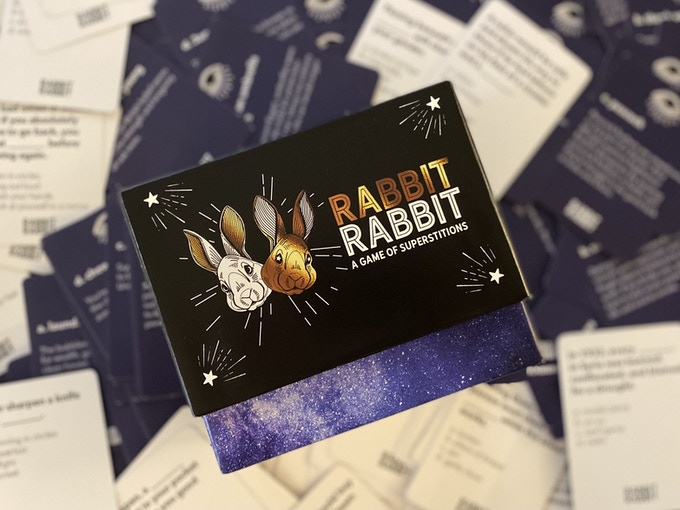 Do you carry a lucky charm? Knock on wood? Cross your fingers? Wish on a lucky star? Ever wondered where your favorite superstitions come from and what inspired them? What mysterious and mythical traditions and stories form our perceptions of luck and fate? Rabbit Rabbit is a trivia card game of superstitions, myths, and folklore for 1-10 players, providing a peek into the stories told and passed down through the ages to make sense of a complicated world and to help us feel in control of our own destiny.
Each deck is 350 unique cards collecting superstitions from around the world, ancient and modern, with bonus trivia, context, and history on the back of each card. The black and gold foil box was illustrated by renowned tattoo artist Kirsten Holliday, and includes an instruction booklet with gameplay rules and variants.
Pledges start at $25 for the game.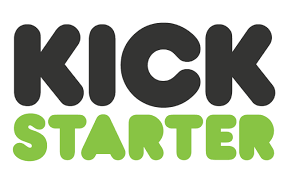 ~Which Of These Campaigns Caught Your Attention?
Latest News From BoLS: