Warhammer 40K: That Time You Could Use GI Joe Tanks In Games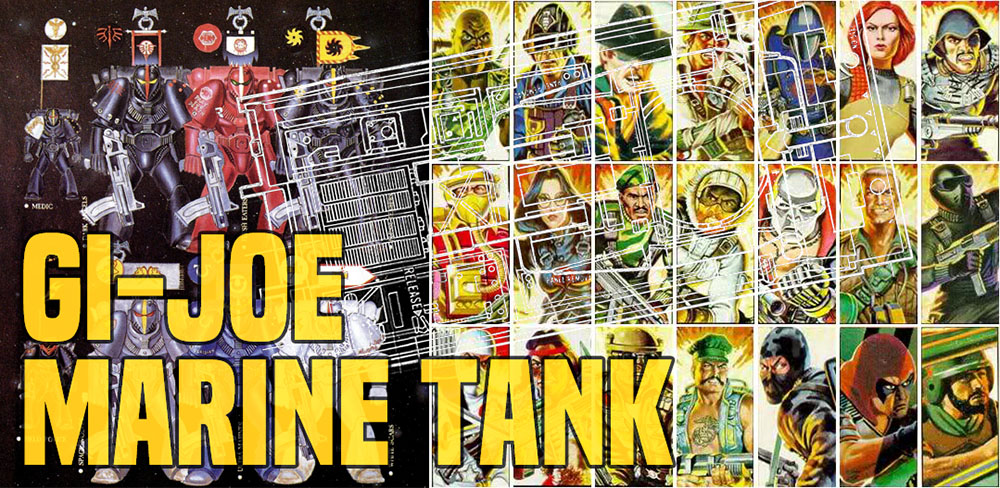 Space Marines have always been an adaptable lot, able to use weapons even beyond the Imperium to defeat their foes, including tanks by Hasbro.
Back in the early days of Games Workshop, when Rogue Trader was still one of the biggest ways to explore the newest hit – Warhammer 40,000, Space Marines had even more wonderful toys than Batman. Every month saw a new wave of minis, and a universe that unraveled more lore with every issue of White Dwarf. Of course, not every new addition was great–this was the time when you had Sherlock Obi-Wan, after all, but the frontier was wild.
And back in February 1989, White Dwarf 110 came out with more homebrew creations from the studio.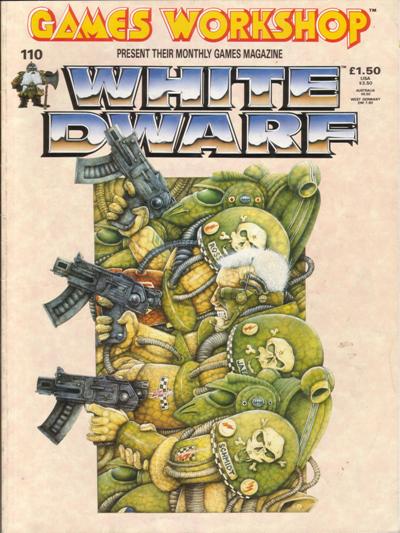 At the time, GW would throw together displays from whatever they had available. Styrofoam, scale models, even other toys were all at their disposal. Some concepts would go on to become iconic, like this prototype Land Raider whose descendants are still with us to this day. Others were lost to the mists of time. Today we will take at this Space Marine hover tank, one of the very first seen, on the back cover of the White Dwarf: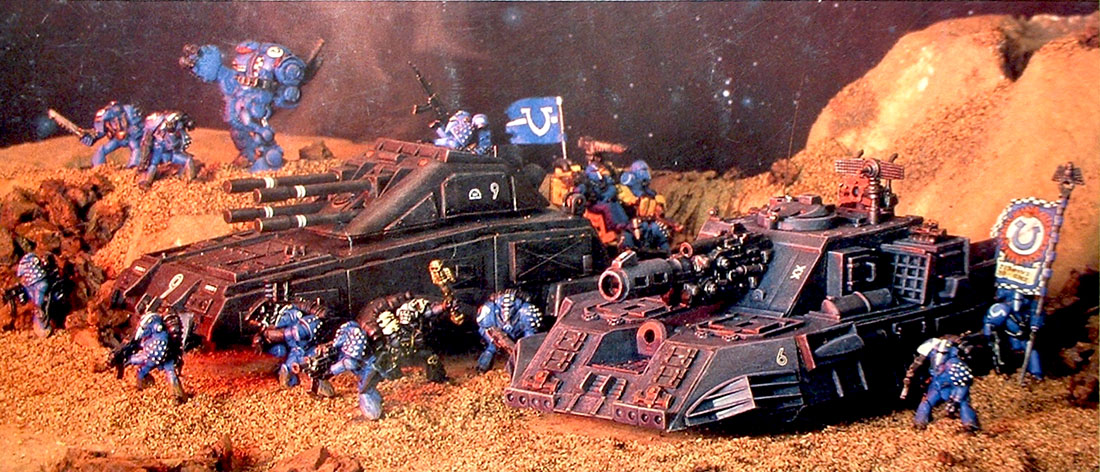 OH YEAH – love that retro homebrew goodness!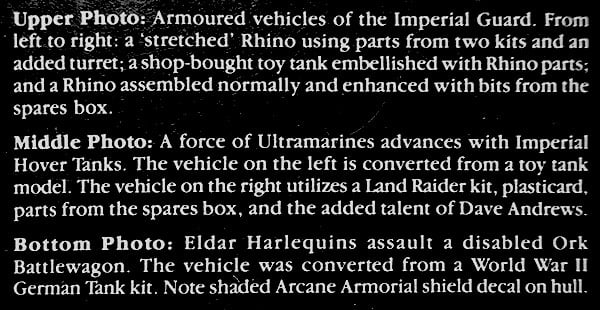 You want "Middle Photo" section that goes with our tank.
I was playing with a LOT of GI-Joe toys during the 1980s, so this image always struck a familiar chord with me. I could never quite put my finger on it. So imagine my surprise to discover our "hover tank" is no other than the 1985 vintage GI-Joe tank – "The Armadillo". Check out its details via awesome toy resource
YOJOE
This Armadillo was lost and never made it exactly into the grimdark, but then again… maybe it did?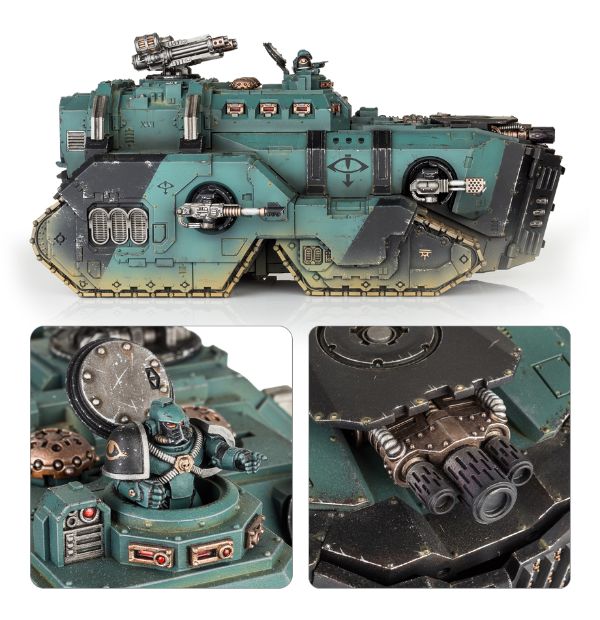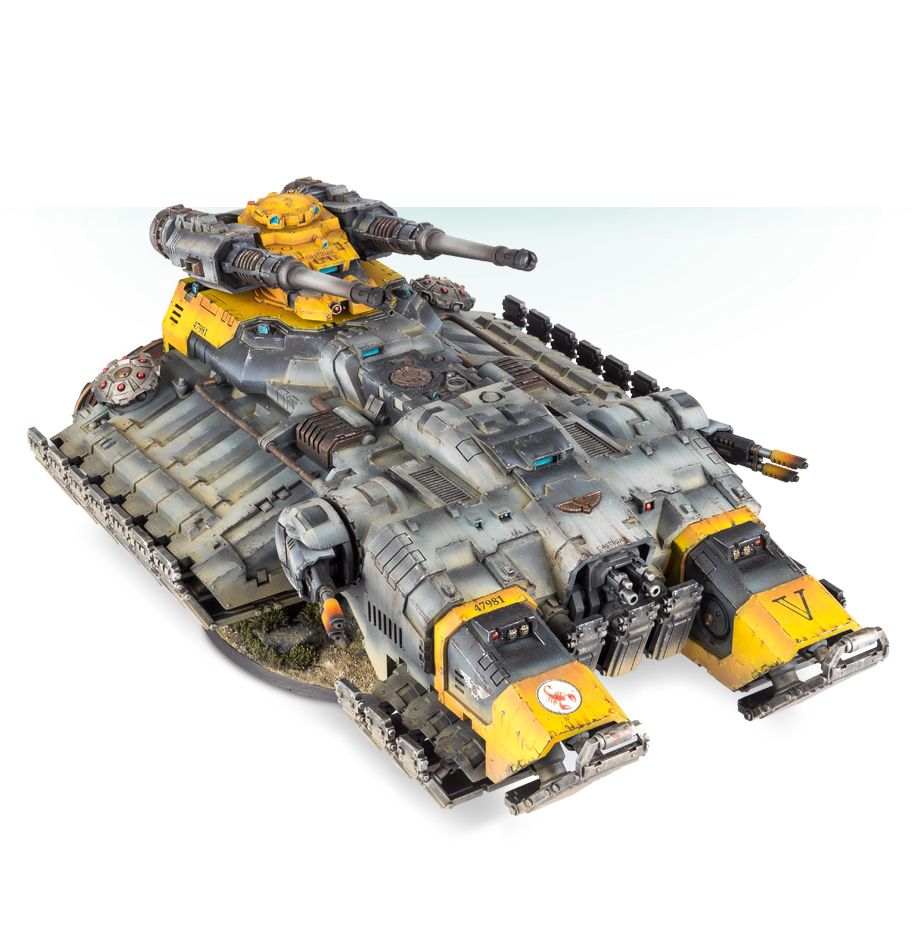 ~And knowing is half the battle!