FFG Now Available & Pre-Orders: X-Men Mutant Insurrection & Star Wars: Legion Transports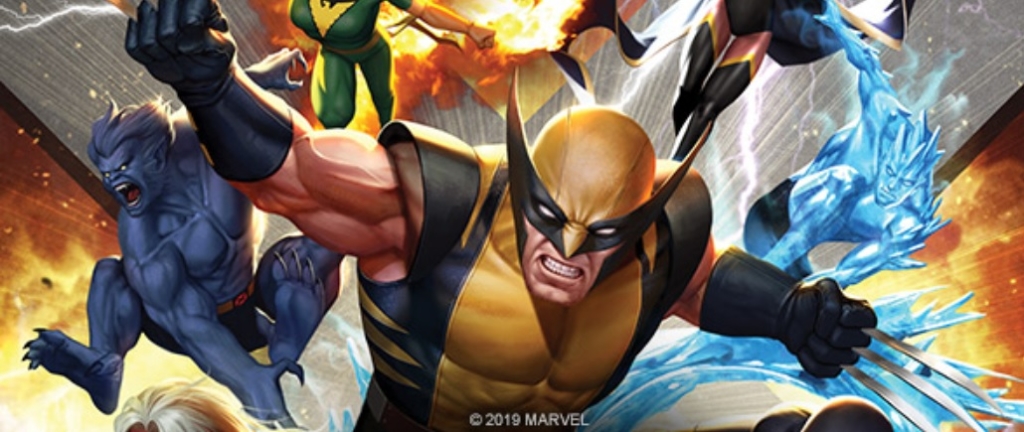 Snag a new play mat for Mutant Insurrection now available or put in a pre-order for Star Wars: Legion Transports!
via Fantasy Flight Games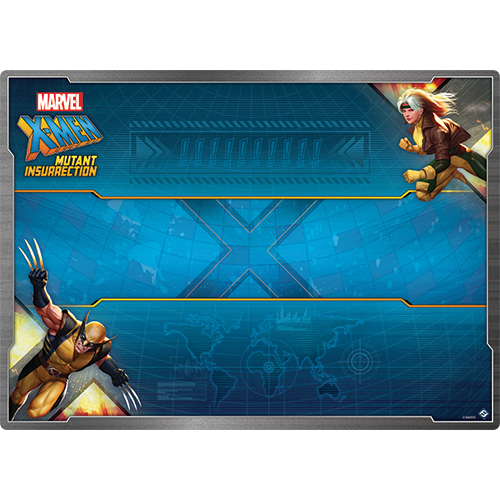 Whether you're training for your first mission at Xavier's School or you're fighting for survival against the villainous Magneto, there's no better location for your battles than on the X-Men: Mutant Insurrection Game Mat.
This flashy natural rubber game mat, measuring 26" x 36" offers a clear play surface to situate your missions, while artwork of Wolverine and Rogue leaping into action keeps you in the moment.
Don't forget to snag a copy of the base game to use with the mat: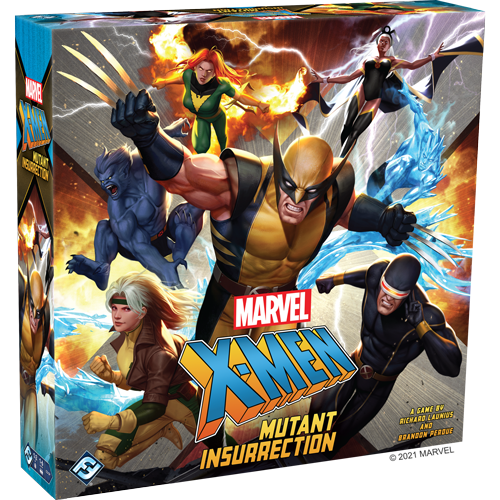 Fifty miles north of New York City, Xavier's School for Gifted Youngsters may seem like just another affluent private school for exceptional students. Few could guess that these students are mutants, and fewer still know that Xavier's School is the headquarters of the X-Men—a team of heroic mutants fighting to protect humanity from superhuman threats!
Designed by Richard Launius and Brandon Perdue, X-Men: Mutant Insurrection invites you to travel across the globe on death-defying missions to recruit new mutants, capture criminals, protect innocent lives, and battle against some of the most iconic X-Men villains. You'll build a team of mutants, with characters like Rogue, Wolverine, and Storm joining forces with Shadowcat, Magik, and Forge. Eight distinct scenarios await, each with their own challenges, and each leading to a no-holds-barred showdown against villains like Magneto, Dark Phoenix, or the Hellfire Club. The Blackbird is ready to launch—join your team and fight for the future!
Pre-Orders: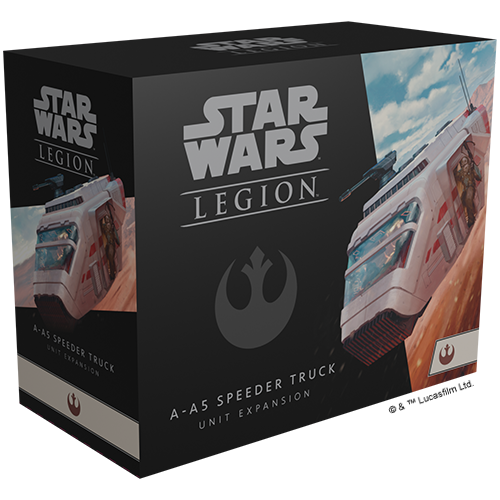 Deploy your troops into the heart of battle with the A-A5 Speeder Truck Unit Expansion for Star Wars: Legion! A frequent sight in the Outer Rim Territories, the A-A5 speeder truck is both rugged and reliable – traits that make it perfect for conversion to a combat transport. Able to be fitted with armor plating and a turret-mounted weapon while possessing ample room for passengers, cargo, or even emergency medical equipment, the versatility of the A-A5 is second to none.
Subscribe to our newsletter!
Get Tabletop, RPG & Pop Culture news delivered directly to your inbox.
This expansion contains one finely sculpted, unpainted hard plastic A-A5 Speeder Truck miniature, enough for one heavy unit, that can be assembled with its side door open or closed and outfitted with either a quad laser or a heavy laser retrofit. In addition to these cosmetic customizations, 16 upgrade cards invite players to modify how your A-A5 Speeder Truck operates in battle by adding new pilots, weapons, and comms systems.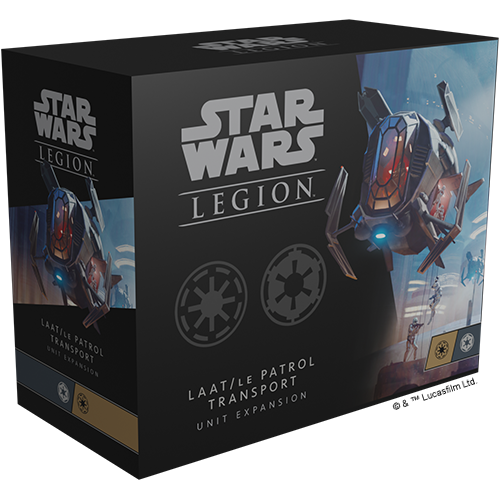 Scour the battlefield with the LAAT/Ie Patrol Transport Unit Expansion for Star Wars: Legion! First seeing use by Republic police forces during the height of the Clone Wars, this transport is sufficiently armed and armored to contend with criminal enterprises or insurgent cells. Whether dropping clone troopers into urban battlefields or pinning down Rebel soldiers, both the Republic and Empire can use the LAAT/Ie for both transport and air support.
Within this expansion, players will find everything needed to add a LAAT/Ie Patrol Transport to their Republic or Imperial armies. The beautifully detailed, unpainted hard plastic miniature can be assembled with either Phase II clone pilots or Imperial TIE pilots, and unit cards for both factions help players fully integrate them into their forces. In addition to these cards, 12 upgrade cards invite players to customize their LAAT/Ie with unique pilots from both factions as well as ordnance and comms systems.
The Pre-orders are coming in May but you can get X-Men this weekend!
Latest News From BoLS: